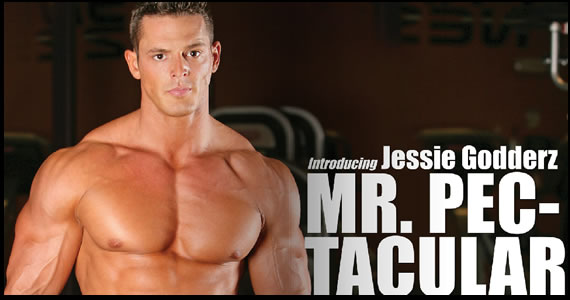 Big Brother Alumni Mr Pec-Tacular AKA Jessie Godderz is once again making his mark in the Professional Wrestling/ Bodybuilding world. Earlier in the month TMZ caught him at New York's LaGuardia Airport after his win at FWE no limits and now we're finding him all over the place. Jessie Wrestling trading cards, Jessie in Magazines, Jessie on OVW Television, Jessie everywhere..
Mr Pec-Tacular TNA Wrestling Trading cards
TNA wrestling makes a whole series of Pro cards like TNA Reflexxions, Signature Impact, TNA Xtreme and TNA Icons. Checking out their website shows the full line all featuring everyone's favorite Pro Wrestler Hulk Hogan on the cover. Earlier today Jessie Tweeted that he will be featured on his own wrestling card with the TNA Summer release.
URGENT NEWS: Just found out my SPIKE TV IMPACT Wrestling TEN-acious TRADING CARD comes out this summer! PEC-TACULAR™! https://www.tnawrestlingcards.com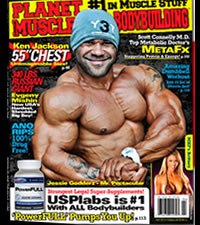 Cover Planet Muscle Bodybuilding Magazine
In the April edition of Planet Muscle Jessie talks about his early rise to pro bodybuilding at the young age of 20. Jessie states he's the "most famous and recognizable reality show stars in the country, having appeared for a record-breaking four consecutive years on the CBS mega-hit series, Big Brother". (that would be BB10 to BB11 as a player and BB12 to BB13 as a Pandora's Box Penalty)
Jessie then goes into his Workout regime, diet and the difficulties of being a pro wrestler. Jessie also stresses how he's always was and always will be 100% natural saying he's never considered steroids.
The April edition of planetmuscle (www.planetmuscle.com/) is on sales at news stands. Contrary to what the website states I could not find a online copy.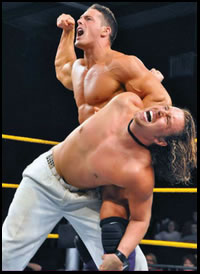 Cover of MuscleSport Magazine
Featured in the Spring issues of MuscleSport magazine Mainstream Muscle Jessie Godderz talks about his numerous bodybuilding victories, Wrestling career and "tens of millions of fans". Jessie also adds that last years workout DVD sold 60 thousand copies. The full article is available here
Featured in Pro Wrestling Illustrated
His interview in Pro Wrestling Illustrated is of course all about wrestling…
"Still somewhat green on the mat Godderz who possesses a remarkable physique, still has a way to go before he's ready to assume a recuring spot on impact Wrestling" Get your copy of Pro Wrestling Illustrated here. images from the article are available through his site Here and here
Wrestling Developmental Division at OVW Television
you can catch Mr. PEC-Tacular every week on OVW Television where he's the 1/2 Southern Tag Team Champion.. "He's The Man, The Myth, The Legend…Mr. PEC-Tacular!" https://www.ovwrestling.com/roster