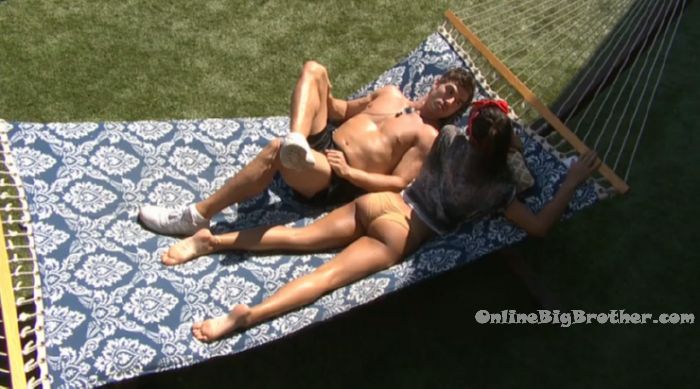 4:30pm Backyard. Cody & Jessica.
Jessica – Everything he did was absolutely disgusting. Once again attacking a female. Cody – that's why it is so satisfying to see him go out the door this week. Jessica – I have tried to talk to him over and over again and the kid doesn't mean a word that comes out of his mouth. Cody – I never want to see him interact with you again. He doesn't deserve to talk to you. It just boils my blood. Its a damn pleasure to talk to you and he shouldn't get to talk to you. Its a damn pleasure to have your time and he shouldn't have it. Jessica – if he is crying this much and its all an act then he is a legitimate sociopath. (Josh is acting / playing it up) Jessica – if you and I get to the finals, we have earned it. Everyone has sh*t on us. If we get to the final 2 we should come up with a speech about what everyone has done to us. You do the boys and I'll do the girls. And they have to vote for one of us. We're a really good team. Cody – I have said multiple times that you are the best teammate I could have asked for. Jessica – you've taken care of me and I really appreciate it.
4:55pm Bedroom – Alex, Paul & Raven.
Alex – he said he wants to compete really hard for HOH next week. Paul – we just need Josh to piss him off. So Matt is 100% right?! Raven – yeah. Paul – you're 100% (Raven), you're 100% (Alex), I'm 100% for this week. Raven – what about Kevin? Paul – 100%. Paul – we just have to make sure they feel comfortable .. Ramses going home. Paul – I'll go talk to them and feel them out. Paul leaves. Raven – why would be do that by himself? (Havenot temptation) Alex – he is playing the weirdest game.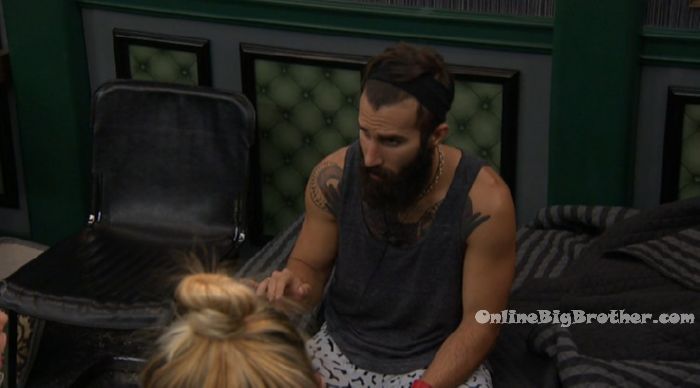 5pm Bedroom – Matt, Raven and Christmas.
They talk about Mark doing the havenot temptation alone. Christmas – he is going to be gunning for HOH because that is going to get him off slop. Matt – god he is such a little… Raven – pu$$y! Alex is upset. Paul is pissed. What a little b***h! Matt – dude if he doesn't win HOH, he is going home. Raven – yeah. Matt – and then he is really going to lose his mind. Raven – they said he wanted to do it as a private thing. Matt – my pu$$y hurts. Christmas – its f**king weird, why would he do that. He is going to be a nightmare. Raven – everyone is pissed off because we have been waiting for it all day. Christmas – if he get booted then Elena goes over with them. Matt – how is it possible that someone does something mind numbingly dumb every single week. Josh joins them. Josh – I am going crazy acting like I am down because all I want to do is… Christmas – if you do that you blow up everyone's game. Mark is a flip flopper but I saw it. Moving forward I have your guys back. You don't have to question me. I'm excited. You guys are going to be shocked on Thursday. Christmas – if you blow up our spot it f**Ks us all. You just pretend you won the Price is Right. You don't know how it happened. Josh – okay. Josh leaves. Matt – Mark throwing that stuff (pickle juice and hot sauce) in Josh's face was the dumbest thing I have ever seen on big brother. Christmas – it is the rudest thing I have ever witnessed. Raven – he (Mark) justified it saying he deserved it. Christmas – it doesn't f**king matter .. you go from verbal to physical to assault. Like that's hot sauce in his eyeball. I don't care how rude someone is … to throw hot sauce in someone's eyes is malicious. That is straight up bullying. And this is from someone that was apparently bullied as a child and all he has done is bully people to get what he wants.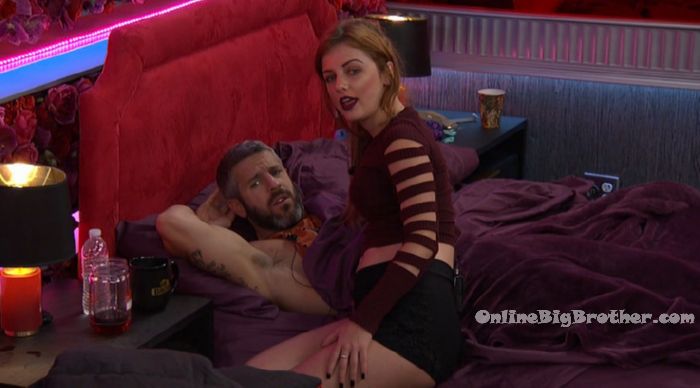 5:35pm Bedroom. Elena and Ramses.
Ramses – she is always like you're the pawn, pawn pawn… but pawns go home. I don't want people to think that like keeping Josh is better because he is a direct threat to them. You know what I mean. Elena – she (Jessica) said that it was really really hard for he to put up Ramses. I have no intention of sending you home. Ramses – I haven't done anything for people to want to send me home. Elena – the only thing was that veto but that was like 2 weeks ago which is like a year ago.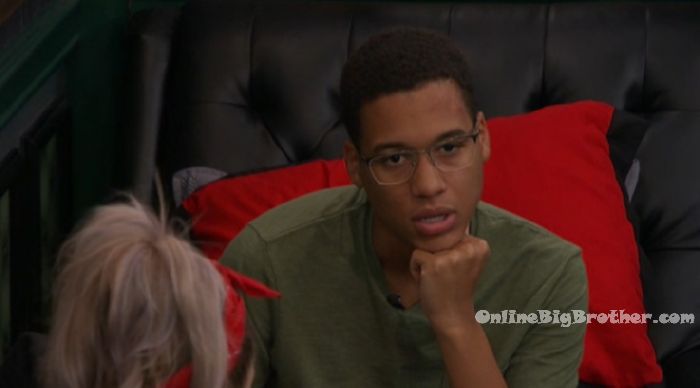 6:40pm Hammock. Jessica and Cody.
Jessica – do I put up two people that I flat out don't want in the house and wouldn't mind seeing leave. Or do I risk seeing someone that I actually like and want to see continue in this game. I just don't want to look back at this and be like yeah I knew this was going to happen. I don't know what to do. Cody – if it was me I would just keep Ramses up there. I think you're being more paranoid than you need to be. Jessica – because I don't trust anyone. Just because these people are saying what I want doesn't mean they're going to perform. And now is the opportunity to change it. I have to figure it out right now because if I wait another moment I could be blindsided. Cody – if you do it maybe you should bring in some people that you trust. Like Matt or whoever and ask him do you think it would be a good move. Jessica – no one is going to tell me. Do I put up two juicy options. This is such a big move. I don't know if I am being paranoid or seeing something that is about to happen. If I am being paranoid, I should leave the noms the same which will build trust on both sides. If I am seeing something that is about to happen and I can stop it even if Alex stays and that side of the house hates us. Do we trust people or give them the option to f**k us. Cody – I don't trust anyone. Or do we take charge and not give them the option to f**k us.Jessica – its really crazy that the people I am going to trust about this to tell me the truth are Paul and Christmas. Raven and Matt are not making me feel better. If I was on the other side of the house I would be rallying to evict Ramses and not Josh. And my whole HOH would be used against me. Cody – having Alex up there would be a pretty big target. Jessica – but in that situation I would not care who goes home.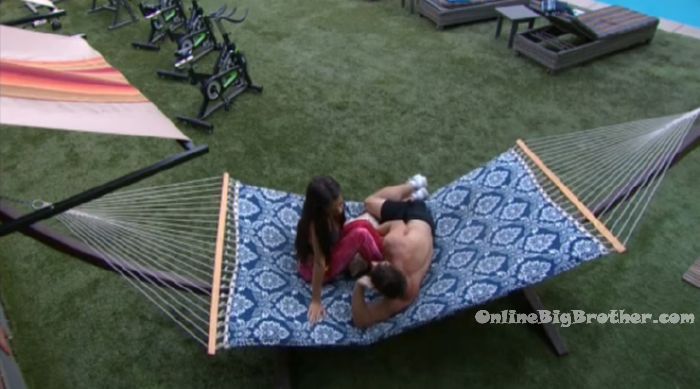 7pm Matt lost a bet so he had to wear a bow in his hair and do a ballet session with Raven.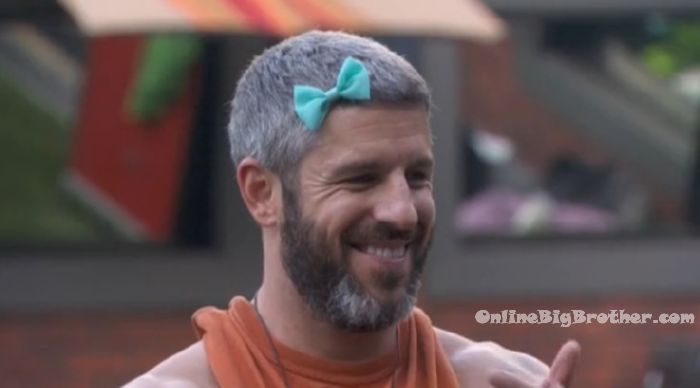 7pm Lounge room. Jessica and Elena.
Jessica – I need to ask you something and I need you to be honest. Am I going to be blindsided on the vote on Thursday. I don't want to be blindsided again in this game. I don't want to look back on this HOH and think that I was trying to gain back trust and loyalty out of respect for people that we've wronged. That is what the whole goal of my HOH was. I don't want to turn around and be stabbed in the back. Elena – what vibe are you getting that its going to be off? Is it a paranoia thing or are you hearing something? Jessica – a little bit of paranoia and I've asked certain people do you know where you're voting on Thursday and they're like oh yeah, I'm thinking about it. Elena – Ramses pulled me aside today and asked do you know what you're doing and I said I'm voting Josh out. Jessica – the guilt that I will feel if I cost this kid the game because I gambled his game this week.. I don't want that. I would feel awful! Elena – Matt and Raven will vote how we vote and Mark too. We know why you and Cody want him out. Jessica – so you're vote wont change? Elena – no and if I hear anything I will let you know. Jessica – I have the veto now and I don't want to risk Ramses game. Elena – well maybe whoever you're worried about you should use the veto and put them in his (Ramses) place. I can't deal with Josh being in this house any more. I think he is disgusting.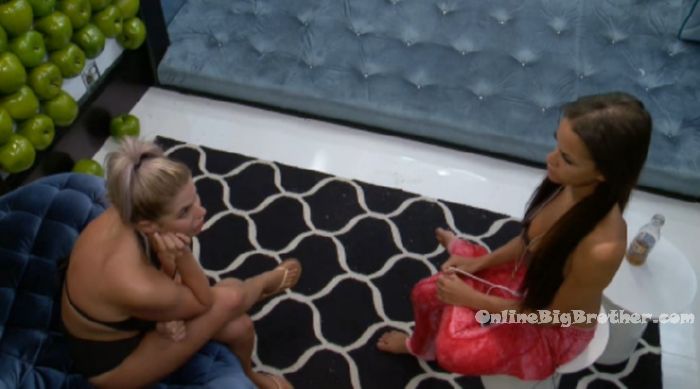 7:30pm – 7:50pm HOH room. Cody and Jessica.
Cody – next week when you tell people about the hex are you going to tell them individually or all together. Jessica – I'm going to tell it to the HOH individually. Cody – if you don't tell anyone then we could tell who would turn on us and it would be great tv to just drop it on the last second. Jessica – and if you win HOH next week we could make a deal with whoever is put up on the block. Cody – but then we could go up.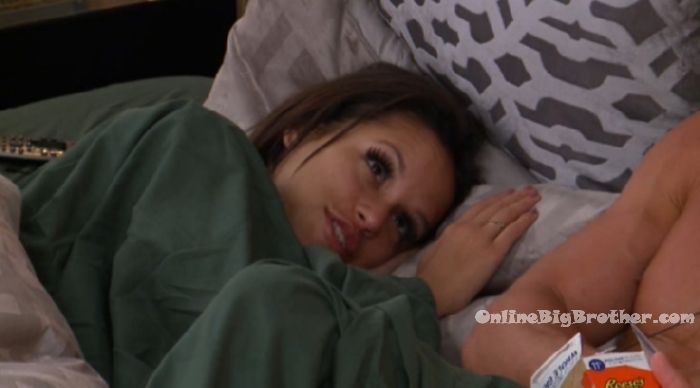 8:10pm Havenot room – Paul, Mark, Jason.
They talk about how Christmas went off on Ramses of using the washer when she was next in line to use it. Jason – if I win HOH, its got to be Christmas and I don't care who goes up next to her. Mark – when it comes down to the HOH and none of you truly want it give it to me. I can't do 2 weeks of this sh*t.
Meanwhile in the HOH room…
Meanwhile in the HOH room …@bigbspoilers #bb19 pic.twitter.com/KHjs4UkZuW

— Dawg (@DawgsBigBrother) July 24, 2017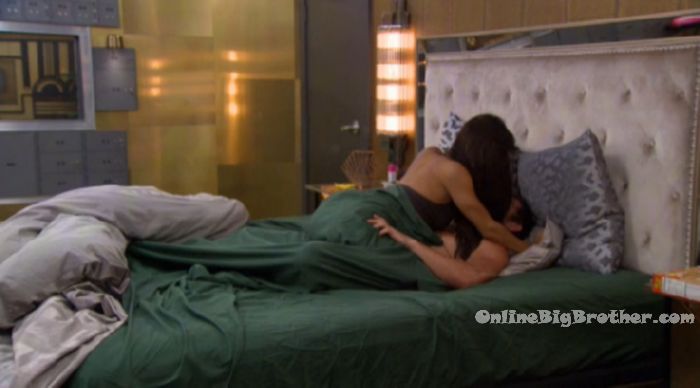 8:20pm Havenot room. Paul, Kevin,
Kevin – I'm going to go out and make my move on one of these s*xy ladies. You wanna f**k! Just touch it, touch it please! Paul laughs.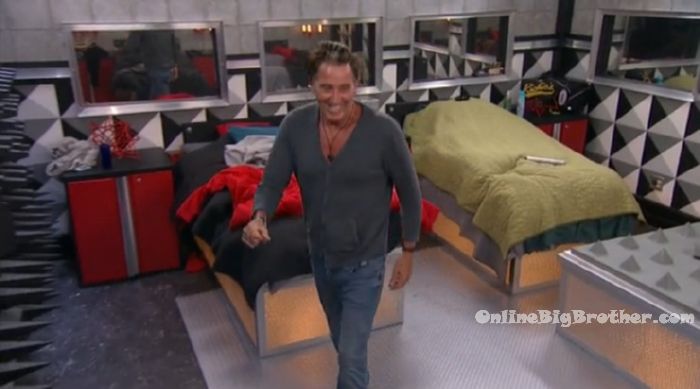 8:50pm Things have escalated in the HOH room.. Big Brother quickly turns the camera back to the kitchen.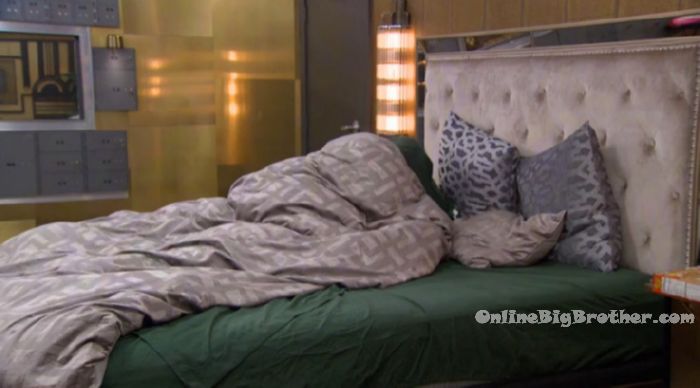 Lounge room – Josh talking to the camera about his BB start kit .. sunglasses and a blanket used to trick people into thinking he is sad and going home.