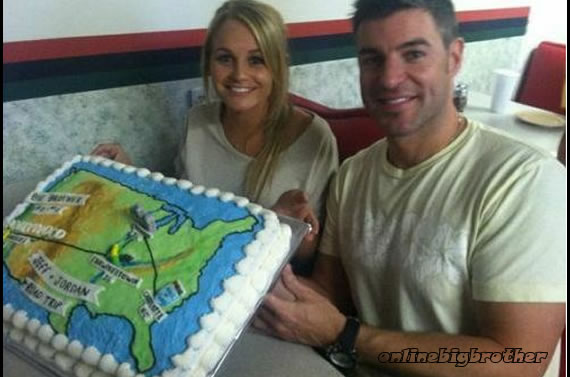 We finally find out the Show on CBSi that Big Brother Alumni Jeff and Jordan have been working on. It's called Jeff and Jordan do America. No word on what it's about, I'm thinking trips around America eating 72 oz steaks. The show premieres July 18th on CBS.com more details will follow.
There is a Facebook chat with the couple on Friday. They will be answering questions regarding the show and providing us with a "sneak Peak". *Link has yet to be posted
This summer, follow Jeff & Jordan from Big Brother / Amazing Race on their cross-country adventure as they drive from Chicago to their new home in Los Angeles in a web-exclusive series on CBS.com!

To find out what's in store, join Jeff & Jordan for a LIVE CHAT this Thursday, June 28 at 5pm ET/2pm PT for a sneak peek and live Q&A!

A link to the chat coming soon!

Jeff and Jordan Do America premieres July 18th on CBS.com. Stay tuned for details!
Share it YO!!
Tweet