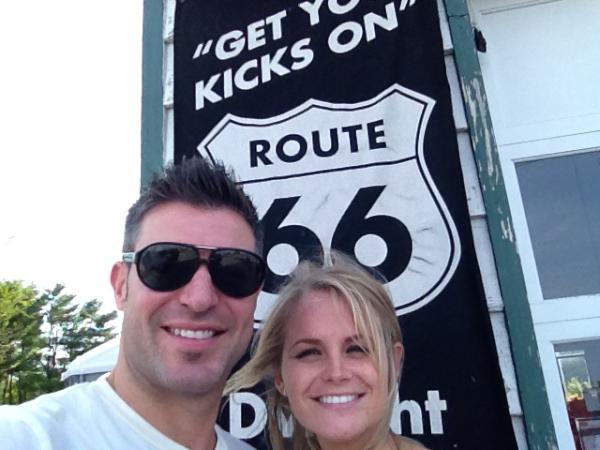 Jeff Schroeder and Jordan Lloyd are going to be filming their OWN TV SHOW on CBS Interactive (CBSi)! America's favourite house guests from Big Brother 11 & Big Brother 13 are going to be doing a reality TV show. Jeff and Jordan recently moved to Los Angeles to live together and to pursue an acting / TV career. As America's sweetheart's we have seen their relationship from the beginning and with this new TV show we will continue to see their relationship grow.
Jeff announced today on his twitter account (@Jeffschroeder23) that he and Jordan are in the process of filming their own reality TV show. Jeff uploaded the above photo on Twitter and said:
"Excited for me & Jordan to start filming our new show today for CBSi… Already having a blast!! More info to come…"
Jordan also announced this on her twitter account (@BBJordanLloyd):
Just left chicago, about to start our new adventure w/CBS interactive.
CBS Interactive (CBSi) is a division of CBS which is an online content network for information and entertainment regarding news, sports, entertainment, technology and business.
At the moment there is not much information about what the show will be about or any other details but without knowing too much information, I can already tell its going to be a BIG HIT! We will keep you updated about any information that is released about the new show.
WE WANT TO KNOW WHAT YOU THINK! Tell us your ideas about what you think the show will be about? OR what you want to see…