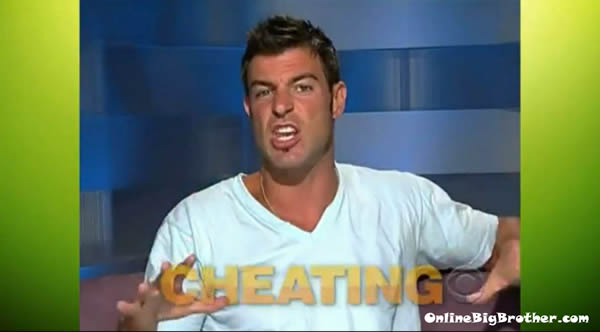 One rumor floating around about Big Brother 14 is that big brother alumni will return this season to act as "mentors" to the new cast. The past big brother players could help and coach the newbies on how to play the game, what Scandals & Controversy, whether or not its a good idea to have a Big Brother Slop, how to win or throw Fast Forward / Double Eviction.
The source of the rumour was tweeted by Missyae @TheGameSurvivor, who is a reliable spoiler of Survivor secrets often months before the details are released.

Big Brother 14 to have ex players as "mentors" this season. I will release 1 who turned them down and 1 who didn't in the next few days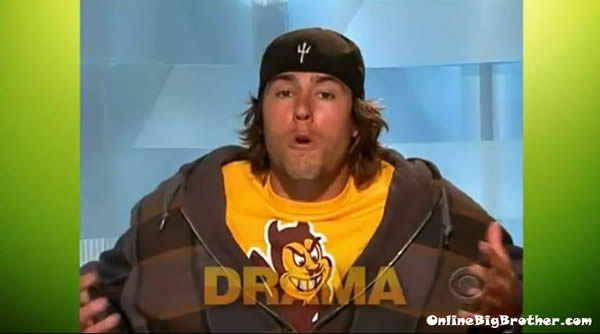 *** UPDATED ***
Missyae @TheGameSurvivor Tweeted new updates to the Big Brother 14 "Mentor" Spoilers:
No Maggie, Eddie, Jun or Drew are not mentors,. More tonight gang~!!!
The added room upstairs is for the mentors according to sources
When a mentors players are all eliminated, that mentor leaves also
The 4 mentors are hoping that midway through the game, they will be added as players but they dont know, they are just hoping
The four mentors will draft their teams from the pool of houseguests. The mentors get 20,000 grand base salary plus 2 grand per week stipend
If one of the mentors players wins The Game, that mentor receives 100 grand but would lose the 20 grand base and 2 grand per week. #motive
James Rhine will not be a mentor in the Big Brother house this summer
Ronnie Talbott will not be a mentor on Big Brother this summer
Matt Hoffman will not be a mentor on Big Brother this summer
Given the recent Big Brother 2012 Commercial that just aired showing 17 past house guests, it kind of seems like this rumor could be true. Which past alumni would you want to return to mentor the new seasons cast? Tell us what you think! Do you believe the big brother alumni mentor rumor? If it is true, do you think it will make the game more or less interesting? Tell us your thoughts!
Why get your Live Feeds from Onlinebigbrother.com
Every Big Brother website selling the live feeds offers the same deal, so why not support the site that you enjoy by purchasing your live feeds with them.
Simon and I work 24/7 to keep you updated  the entire season so that you know exactly what's happening as it happens. It makes it so much easier for you to then use the Flashback feature and re-watch all the drama.  If you like our Big Brother content buy your feeds from us and help support this blogs.
Sign up by clicking the Big Brother Early Bird Limited Time Offer below:

Also, don't forget to download our FREE OnlineBigBrother.com Big Brother iPhone and Android apps. They are 100% free, all the best spoilers right away on your phone. Notifications, Thousands of screen captures, HOH, POV, Nominations everything that is on this site now on your phone.
Share it YO!!
Tweet