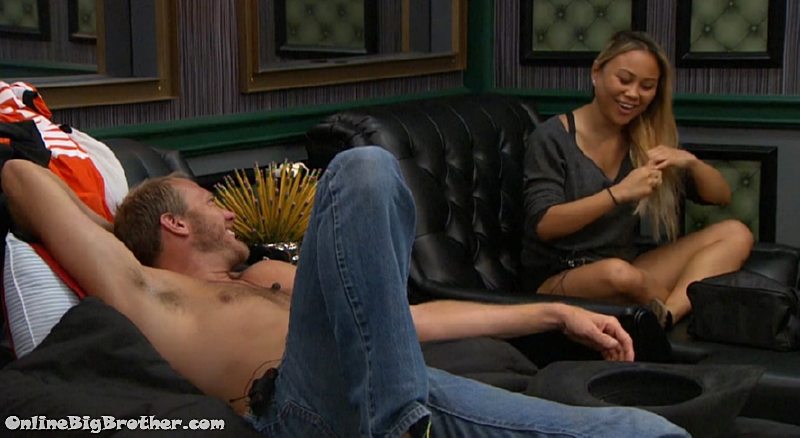 Feed subscription lets you go back and re-watch everything we post here CBS All Access Live Feeds with a FREE 7 DAY trial.

12:03pm Alex and Jason
Alex – you want to go to Blizzcon we can go to Blizzcon
Jason – I don't have a clue what that is
Alex – it's where they premiere like Video games
Jason – no I do not want to go there
Alex – You're so lame
Jason – You want to go feed the bulls.. Because that's not lame.. You can literally die at any second What the f* are you going to do at a "Blizzzzzz-CON"
Alex – It's where everybody releases the games
Jason – and give yourself carpal tunnel syndrome and make your eyes go cross..
Alex – so not it's Peta, the Hawaiians, the koreans, the chinese, the filipinos, and now Gamers.. You know Gamers troll the internets so good luck with that one on Reddit..
Jason well you're doing a shitty job of representing them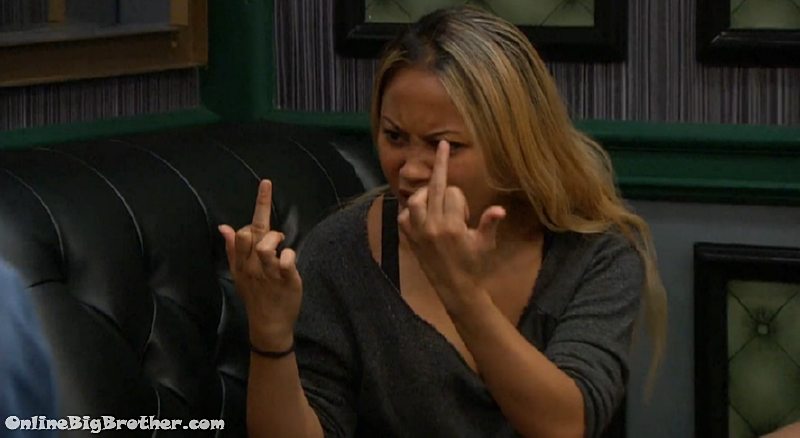 Alex – OHHH am I. I got 2 of these for you
They go back to studying..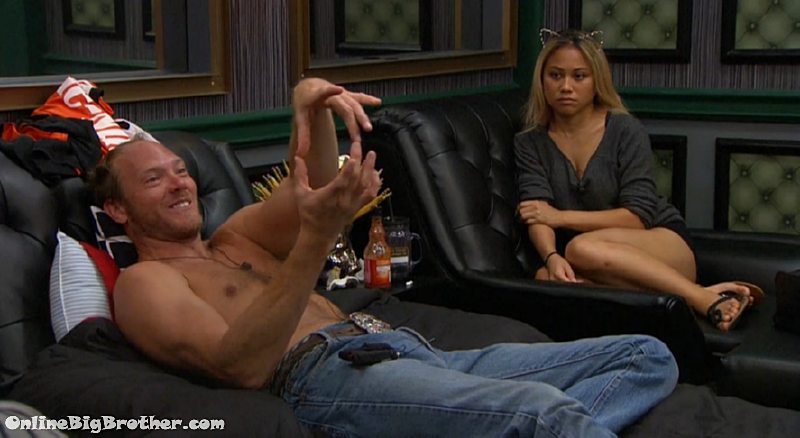 12:16pm Kevin and JOsh join them.. they start talking their lives on the outside..
Kevin asks if he'll ever castrate Ole
Jason says no they go into a Bulls temperament conversation. Jason gives us said TMI about Ole.. "His balls weigh 5lbs a piece.. they're that f*ing big each.. he's kicked me a thousand times.. kicked me, bit me, hooked me"
His [Ole] balls weigh 5lbs a piece. he's kicked me a thousand times.. kicked me, bit me, hooked me https://t.co/TKL46AIDix #BB19 pic.twitter.com/BekbRMnKhe

— OnlineBigBrother.com (@bigbspoilers) August 2, 2017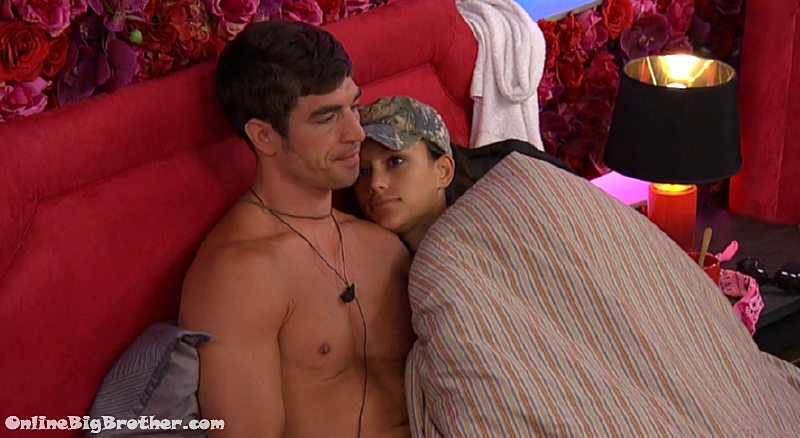 12:24pm Showmancing
Cody talks about being fascinated with Reality TV early on especially Big Brother..
Cody says people respect Jessica for standing by him and not laying down.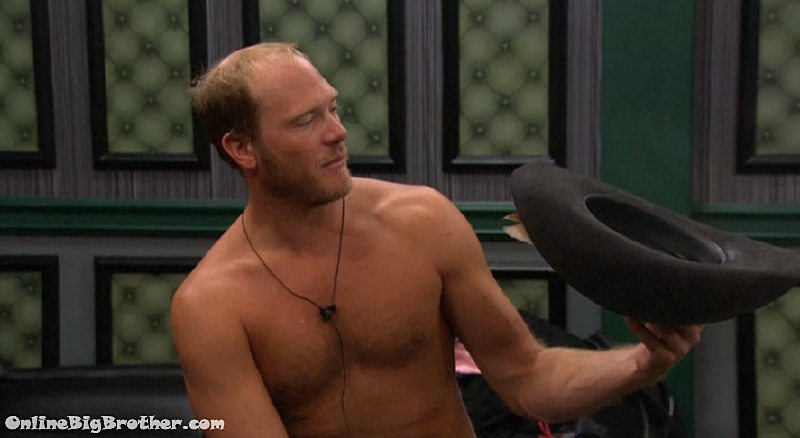 1:09pm Joking around..
Everyone joking around.. Mostly Jason talking about his crazy life..
Jason – I once had to sh1t in my hat..
Everyone laughing..
Jason talking about Venture hats made the "Baddest asses hats"
Jason – heats bad for a hat.. you leave your hat in the pickup.. It's done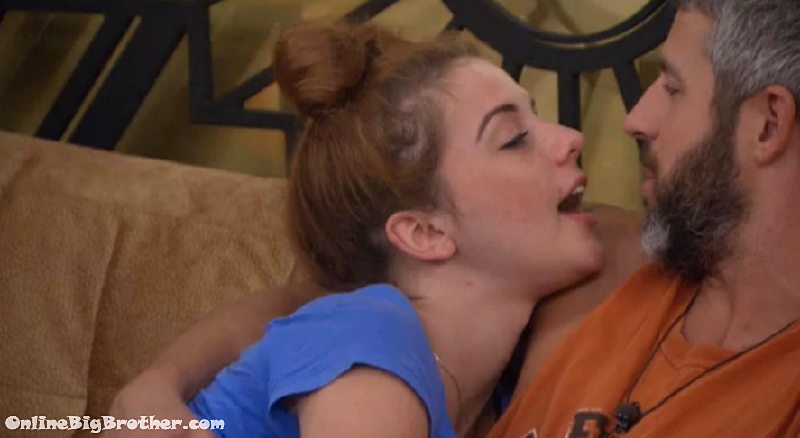 1:38pm Raven and Matt HOH
Raven – If someone puts me on the block I'm not going to get in their face..
Raven – No it's part of the game… I'm going to give them a hug and be like OK
Raven – I'm not going to get in someone face because they didn't vote teh way I wanted
Raven – that's not the game.. you know.. people can blindside each other.. it's literally the game
Matt – if I go home next week fine whatever…
Matt – to think Cody will get a jury spot over Alex or Jason.. or Kevin.. someone that deserves to be here that has played a good game and done what they are supposed to do (LOL done as there told)
Raven – it's upsetting
Raven use to want Jessica in the Jury house because she's a fun girls but not any more
Matt – if she uses the Hex she's sacrificing everyone's jury spot
Raven – Yeah, I could care less
Raven – use the Hex that's the final nail in your coffin with everybody.. it's very selfish .. (using the HEX is selfish.. ZOMG)
Matt is saying that Cody "Suffers from PTSD"
Matt – that's no excuse..
Feeds cut..
(Matt is telling a story about production)
Matt – it was funny yesterday, after we had that conversation in the rose room"
Matt – Jordan I apologize… Jordan called me into the rose room specifically to say. Matt if you have a conversation with Cody or Jessica please do not bring up actual physical violence in the conversation"
Feeds cut..
Raven – I'm sure Jessica and Cody got talked to when they got in people's faces..
Matt says every game play move that Jessica and Cody made has completely fallen on its' face. Matt lists all the failures in the game by Cody/Jessica.
Matt – I literally gave Cody the opportunity to be HOH.. and you…
Raven – disregard it..
Matt says Cody must be thoroughly embarrassed by himself.
Matt – Don't call Josh a coward.. you have no class no tack..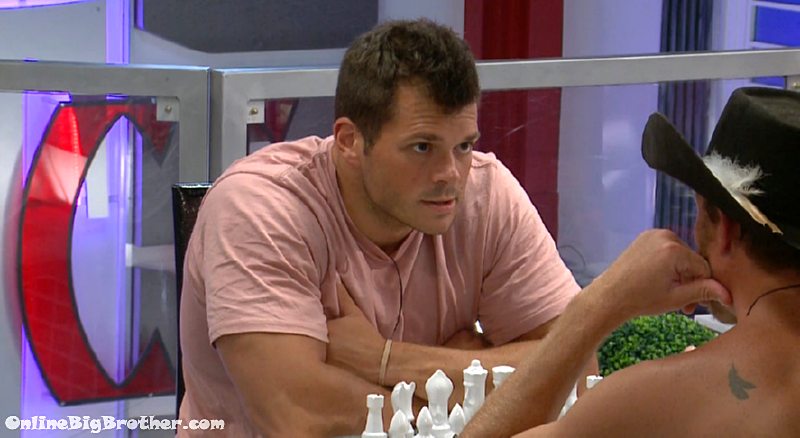 2:47pm Jason and Mark
Mark says his number 1 priority is to win the HOH tomorrow so he can put up Jessica/Cody and clear his name.
Jason – I think you're in trouble right now.. you're not First.. that's Jessica and Cody..
Mark – Paul and Elena are closer than me and Paul..
Mark – Alex is very hesitate with me
Jason – don't do the game play that makes her super f*ing Leary
Mark – I never do the game play
Mark says once Cody and Jessica leaves he's going to be public enemy number one.
Mark says Matt and Raven go wherever the numbers are.
Jason – they're floating along..
Mark – you and Alex actually compete
Mark – how do you feel about Paul
Jason – Paul knows the game and he wants to win
Jason – Do I think I can beat Paul… no he's got a ind like a steel trap
Mark says it f*ing kills him the way "Elena has hung me out to dry"
Jason says Mark and Elena is good for them because it makes Matt, Elena and raven a Super target.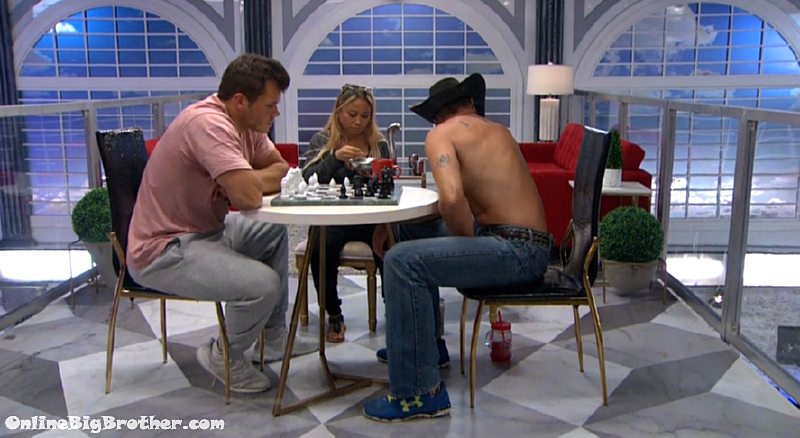 Alex joins them, says Jessica used all the ice.
Jason says she does that on purpose.
If you plan on buying anything from Amazon. Use this link Amazon home
Doesn't cost you anything and we get a small cut.
Links to the ranking system
Rank your house guests here
For those of you that like Statistics here are some expanded reports.