Feed subscription lets you go back and re-watch everything we post here CBS All Access Live Feeds with a FREE 7 DAY trial.


2:14pm Elena, Mark and Cody
Chatting about how fierce the girls are this season.
Elena wishes she didn't throw the one HOH to Alex because she wants to win a competition to be able to say she won one.
Cody and Mark are excited to watch the season because they are thinking it's so exciting.
Elena – I wonder if every cast think their the greatest ..
Cody thinks they are.
They liked last season's cast but not season 17.
Elena and Mark say Season 16 was the greatest. (ZOMG!)
They talk about nude pictures caught on the feeds.
Cody tries hard not to be exposed on camera.
Elena says she exposed Mark there's d1ck pictures of him out there. Mark says his bum has been exposed a bunch.
Mark – if my di**s out F* my a$$
(They have a laugh at this)
Mark says nude images of them are to see on the internet he thinks they are copywritten and CBS actively tries to get them taken down.
Mark asks if they had live feeds on Caleb's season. He doesn't think CBS would let "Big Stars" like Caleb have nude images floating around.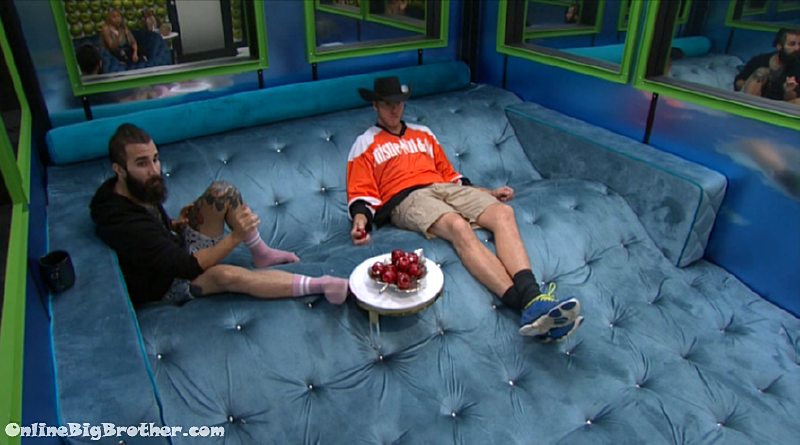 2:30pm Paul, Alex and Jason
Talking about avoiding Mark.
Alex – Mark needs to go next he's a little b1tch
Paul – Cody and Jessica first
Jason – YES
Alex – ohh right
Paul doesn't think Cody is that good at competition compared to Jessica.
Paul says production wanted Cody back in the game, Calls the battle back billsh1t.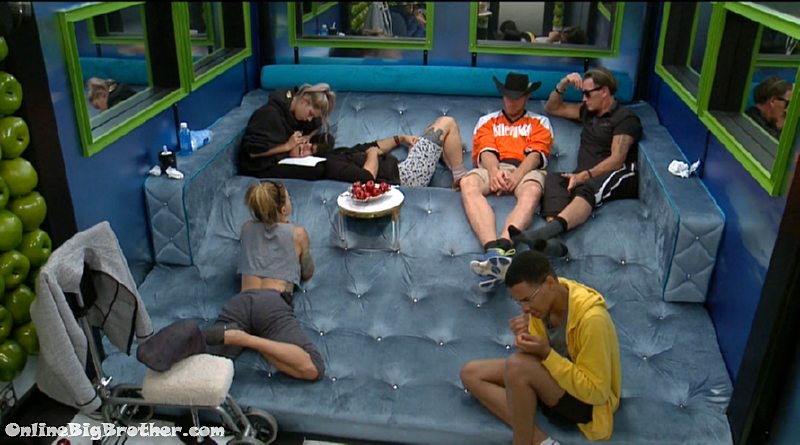 3:17pm
The group is talking about how Matt never gets called into the Diary room. He must not say anything.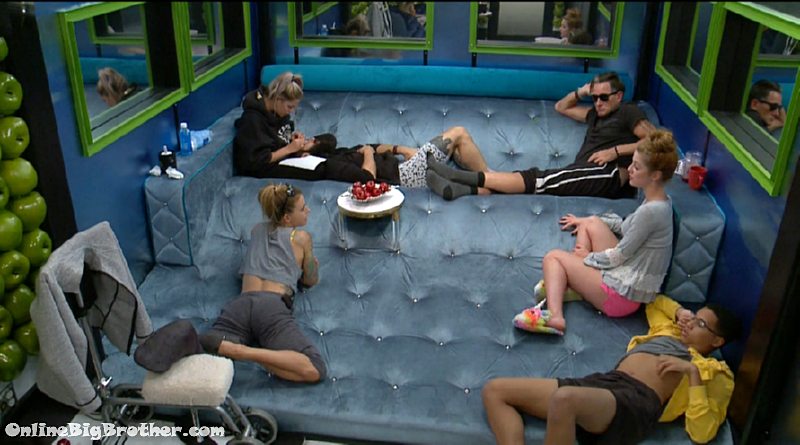 3:23pm
Christmas asks Raven if she has a name for her disease.
Raven – Gastroparesis..
Christmas explains that she means "a name" (Like rachel, or lisa etc.. )
They all start suggesting names..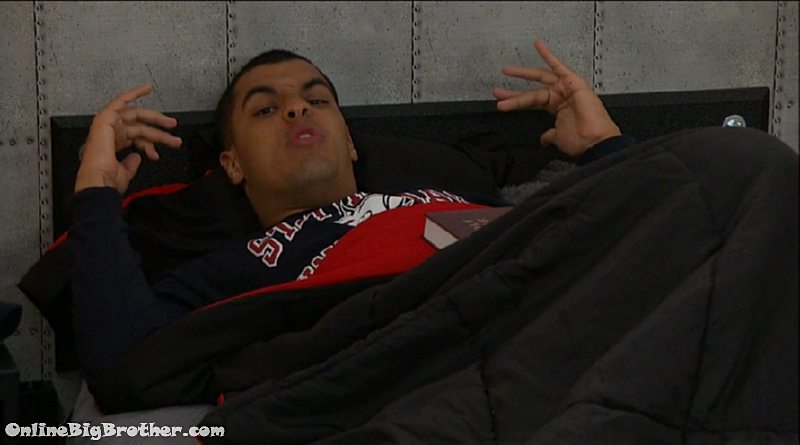 3:33pm Josh going back to calling Mark and Cody Meatballs.
josh – Cody … we got you out once buddy we'll get you out again..
Josh – I'm not a bully but I'll bully the bully.. if you want to act like you're big and bad.. guess what baby..
Josh – I'm going to give that Meatball mental warfare I'm going to break him down so he leaves the show.
JOsh – nothing personal.. no drama.. just purely, just pure laughter..
Josh – Your boy needs the HOH bad.. I'm hungry I'm a lion..
Josh – we're going to see this 6 foot 4 big muscle guy get mentally broken down.. I'm going to call him a meatball and torture..
Josh – you want to throw drinks you want to pick on Ramses you want to walk around big and tough because you got Cody protecting you.. guess what buddy I'll be your biggest nightmare.
Josh explains he's playing miserable, he's moping around like he's going home to fool Cody, Elena, Mark and Jessica.
Josh says he can persevere through anything.. no sh1t phases him.. says he attributes his "Latin Blood"
Josh starts singing… "you're going home. you're going home.. we're sending you home"
Josh is now asking America for a care package.. (LOL)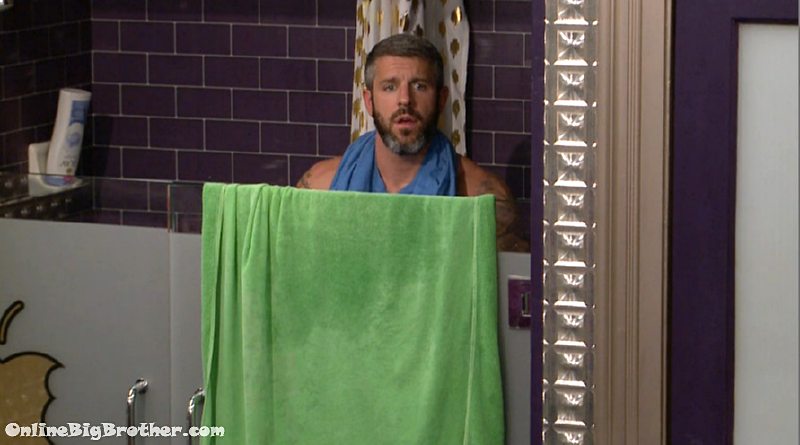 4:11pm Matt and Paul
Matt – Mark is grasping at straws right now..
Paul – he's blowing it
Paul says the house is wanting Cody out next, "we'll talk later"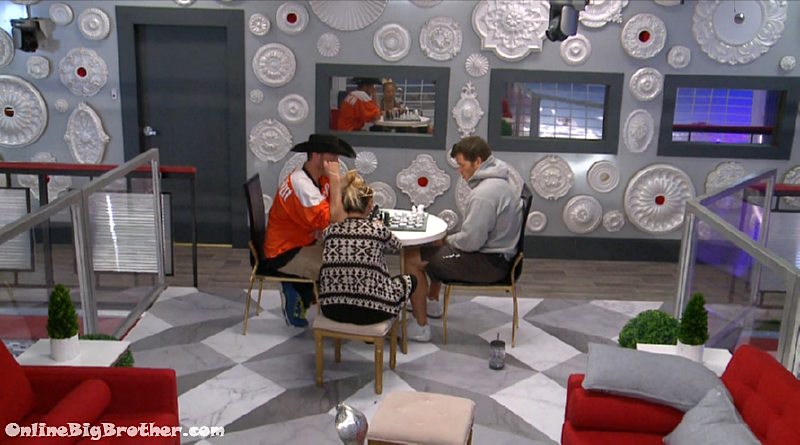 4:13pm Chess…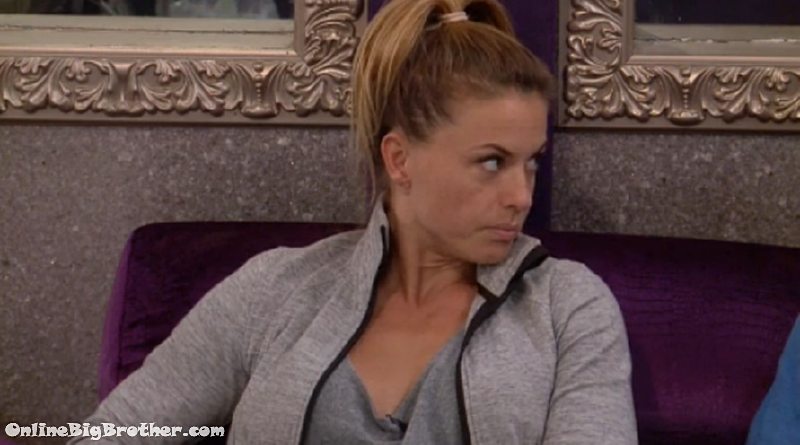 4:19pm Matt and Christmas
Matt says mark and Elena are playing both sides but not doing a good job at it.
xmas mentions how stupid Jessica was for leaving Ramses on the block thinking they would get Josh out.
Christmas is pissed there's people in their group that feel too safe.
Matt – these comps are so f*ing random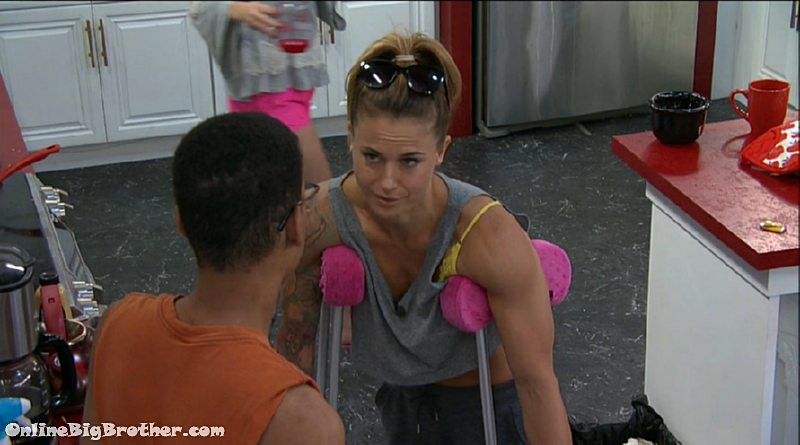 4:50pm Christmas and Ramses
Christmas says she's going to vote Ramses out but the rest of the house is voting otherwise, "it'll be a sweep.. they've been trying to get JOsh out since week 1"
Christmas doesn't think the temptation and curse will be a big deal, "it won't be a change changer like everyone thinks"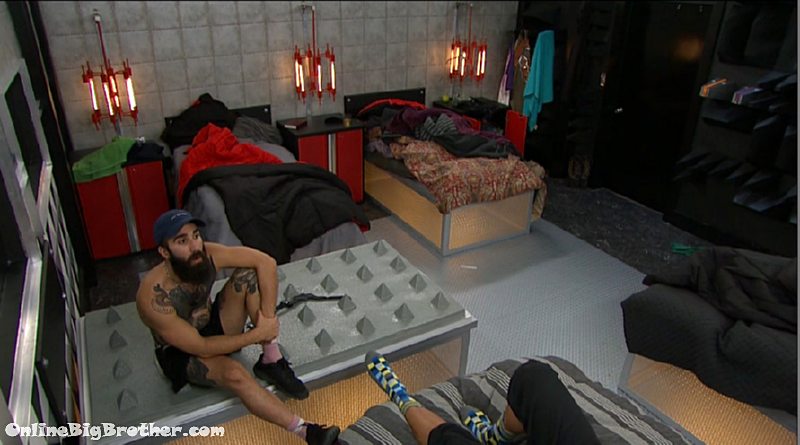 5:35pm Breaking.. indoor lockdsown called
Paul is telling Kevin nobody knows the days like they do. Reminds him to keep the days to himself.
If you plan on buying anything from Amazon. Use this link Amazon home
Doesn't cost you anything and we get a small cut.
Links to the ranking system
Rank your house guests here
For those of you that like Statistics here are some expanded reports.