Feed subscription lets you go back and re-watch everything we post here CBS All Access Live Feeds with a FREE 7 DAY trial.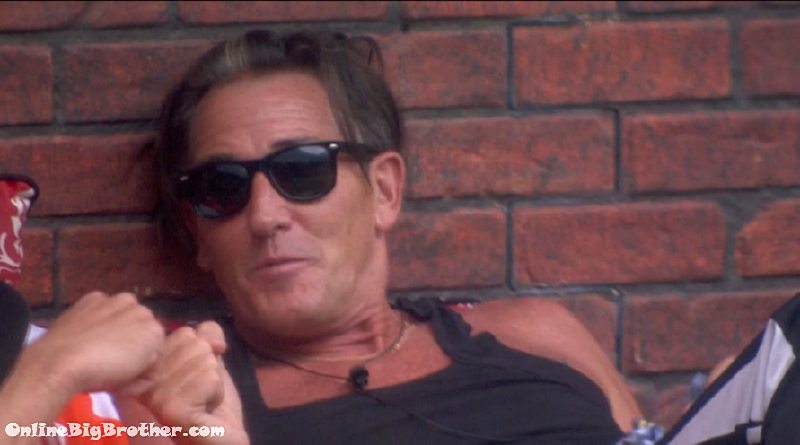 6:13pm Jason and Kevin backyard
Talking about how awesome the house will be when it's Alex, Paul and the two of them.
Kevin says they will be getting Cody and jessica followed by Mark, Elena, then JOsh, Christmas matt and Raven.
Alex yells out her favorite Video game is Bioshock. She tries to explain the game to Kevin.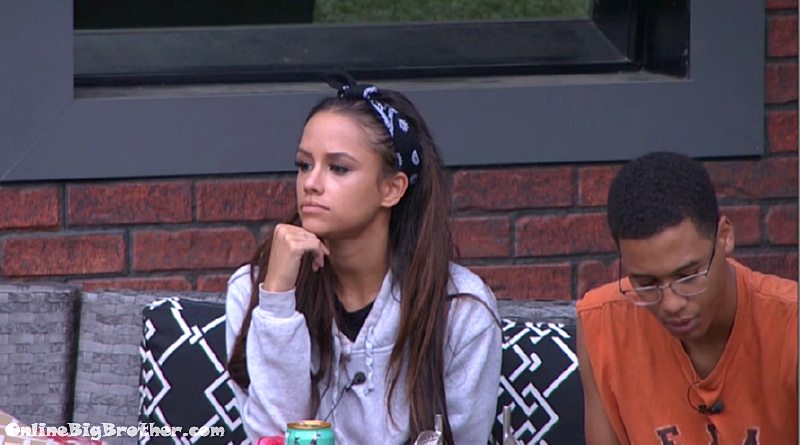 6:31pm Jessica and ramses
Jessica tells him don't let anybody not vote josh out.. If they come to him and tell him they are going to vote him out because of some personal reason/promise. She stresses to not let them.
Jessica goes on about how she's advocating a unanimous vote.
Jessica – he's (Josh) been an absolute Monster for 4 weeks.. I don't believe he deserves a sympathy vote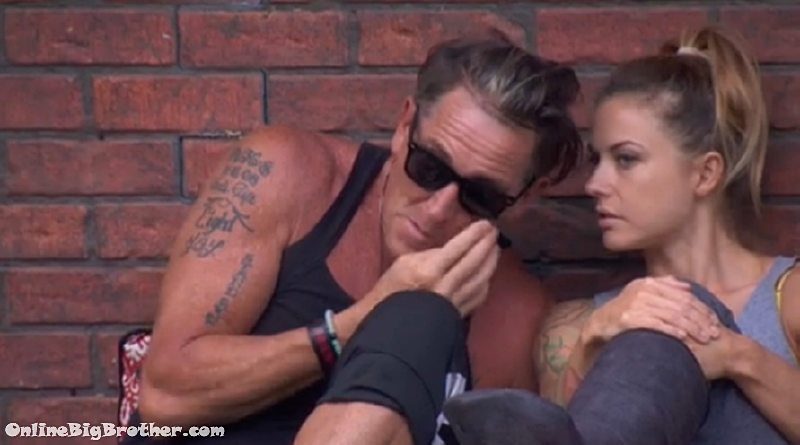 6:50pm Christmas is whispering something about "Mark not hearing sh1t"
6:52pm Rainbow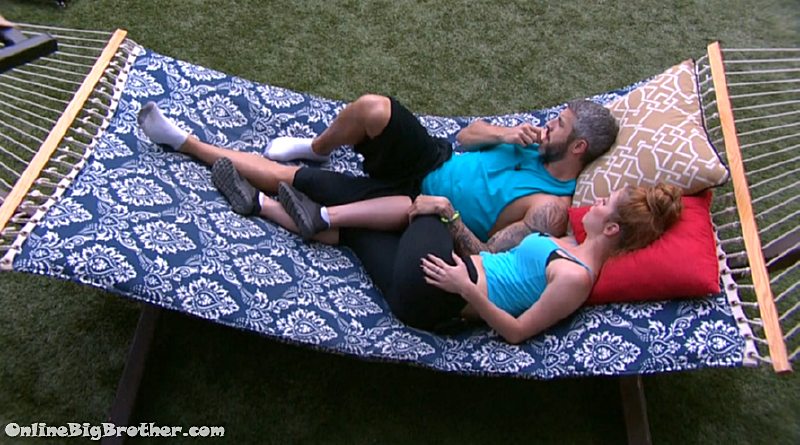 6:56pm Raven and matt
Raven says he's the brains of their operation. Matt says if Cody wins HO he would put up Christmas and Paul
Raven – he would put up Mark and Paul
Matt – CODY?
Raven – I dunno..
Matt – our best case scenario is for Alex, Jason or Josh to win HOH this week.. Even Xmas
Raven wants Josh so he can take out Jessica.
Matt says mark will put up Christmas and Josh.
Matt – If Cody won you would be safe.. I might be safe as a residual to that.
Raven says mark is getting worse
They agree Mark is a jack a$$
Raven – so rude.. Can you chill about Ramses and Alex..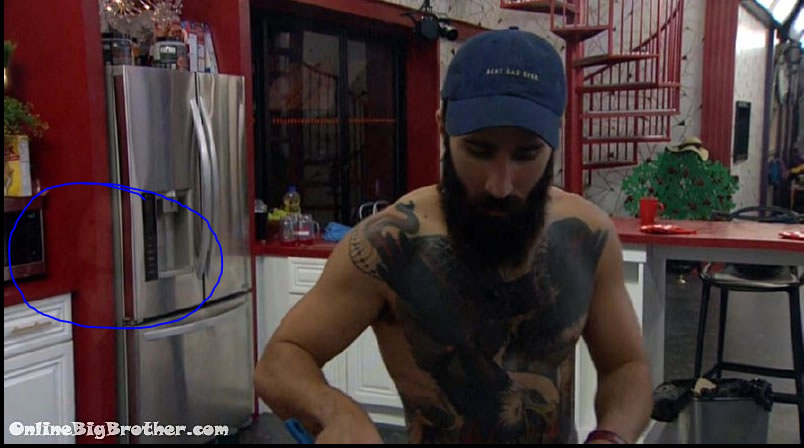 7:07pm Notice the person in the reflection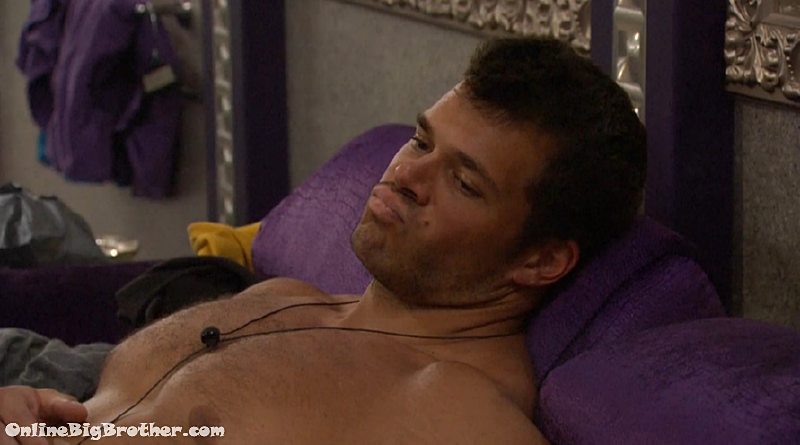 7:10pm Mark, Elena and Paul
Elena asks who is going home next week.
Paul – I don't know but I want to keep the power on this side..
Paul says Mark and Cody seem cool now. Paul doesn't trust Cody just because they aren't on the block doesn't mean Cody wouldn't put him up when he wins HOH.
Elena says the longer Cody and Jessica are in the game the more of a problem they become.
Mark says that Cody doesn't want to make waves.
Paul – so he would listen to us
Elena – Umm hmm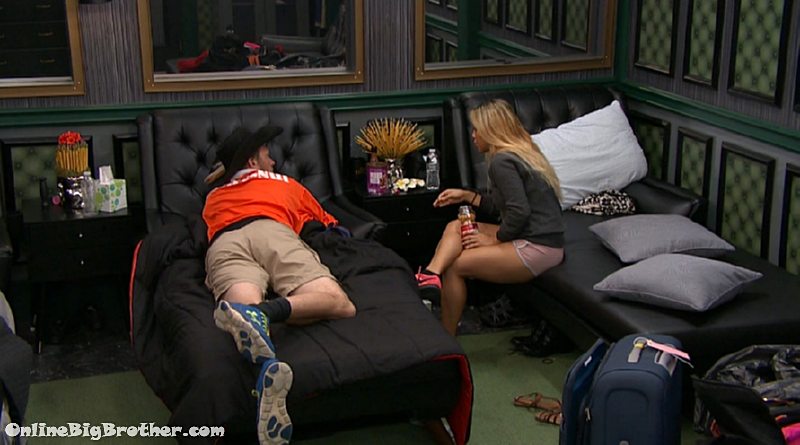 7:33pm Alex and Jason
Alex says Kevin is screwing them with the dates. Kevin knows the dates 100%. Alex is thinking they could get rid of Kevin before Josh because Kevin is being so sketchy.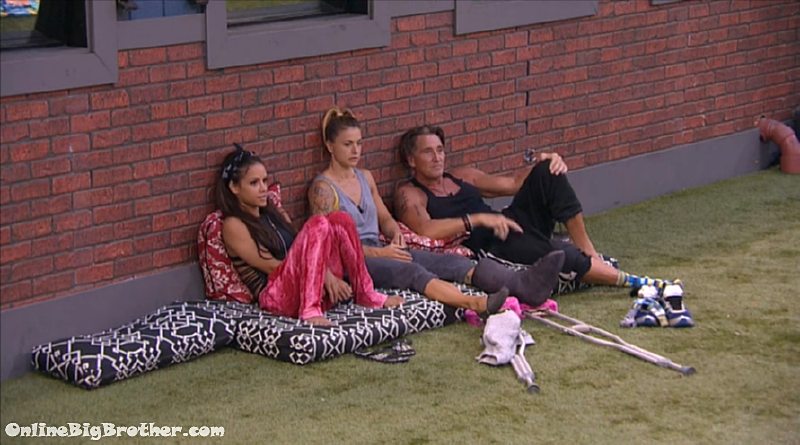 8:04pm Christmas, Kevin and Jessica
Christmas says the bench press bar they have is awful, she has no idea why they picked that over a ordinary one.
WOOOOOOOO #BB19 @DawgsBigBrother pic.twitter.com/WZIsQ7kxeK

— OnlineBigBrother.com (@bigbspoilers) July 25, 2017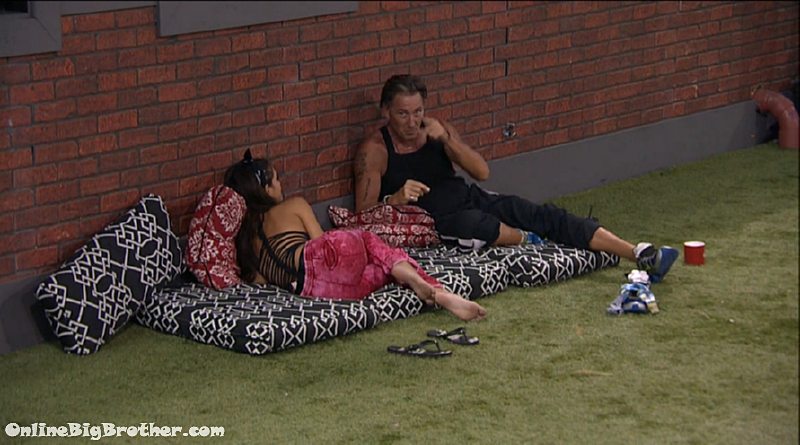 8:30pm Kevin and Jessica
Jessica says she got the temptation and it's better than Paul's.
Jessica – you're the only person that knows..
Kevin – I won't tell anyone mark my word..
Kevin says the house will guess it was her.
Kevin – it's going to come out.. say they put you on the block
Jessica – depending on who wins HOH next week I'm going to tell them.
Jessica- the punishment is for who puts us up on the block
Kevin – they go up on the block
Jessica – I'm not saying
Kevin – ohh something like that, cool
Jessica – whoever is HOH if they try anything I have the power to inflict the punishment on them.
Kevin – so you have 4 weeks.. WOW!
Kevin – what if someone wins HOH that doesn't like you guys.. which is 9 tenths of the house. How are they going to believe you?
Jessica- well they can put us up on the block then deal with the consequences
Kevin – don't warn them f* that, why warn them then yo know who likes you and who dislikes you
Jessica – there's more to it.. there's reasons why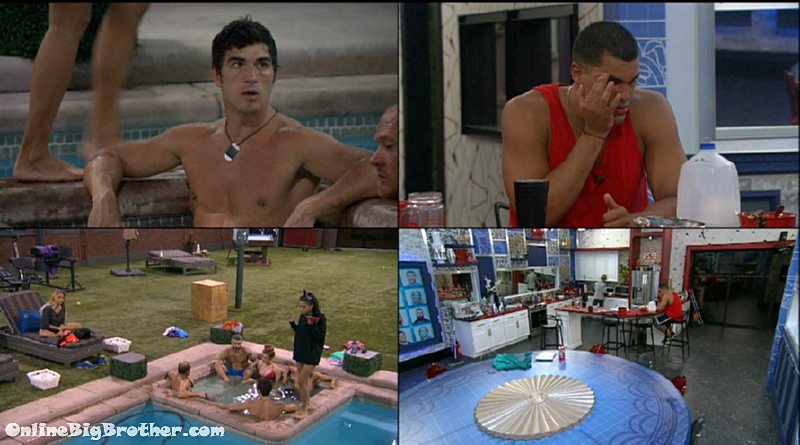 8:41pm Chit chat
You can hear Paul saying out of the blue "I miss Dom"
Elena says Mark misses Dom says sarcastically she was jealous of mark and Dom's relationship.
Elena questions weather or not Dom knew what she was talking about some of the time.
If you plan on buying anything from Amazon. Use this link Amazon home
Doesn't cost you anything and we get a small cut.
Links to the ranking system
Rank your house guests here
For those of you that like Statistics here are some expanded reports.