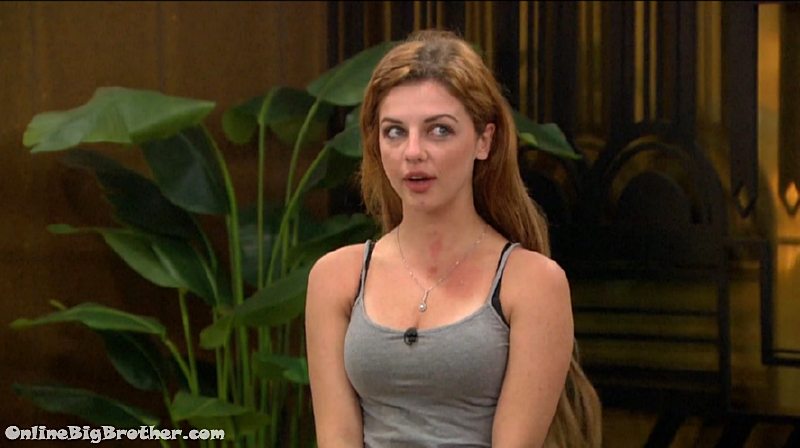 Feed subscription lets you go back and re-watch everything we post here CBS All Access Live Feeds with a FREE 7 DAY trial.

Mark used the Power of Veto on himself. Josh nominated raven as the replacement. Elena, Jessica and Raven are on the block.
12:25pm Matt and Raven HOH
Raven – did you see Jessica's face.. she's not happy about that (pov)
Matt – you want to hear something fun.. guess who was walking laps with Kevin and Jason.. Cody
Raven – you should join them..
12:33pm HOH Raven, JOsh and Matt
Raven to Josh – You owe me..
Josh – I owe you..
Raven – you owe me
Josh – I wish I had won that Veto..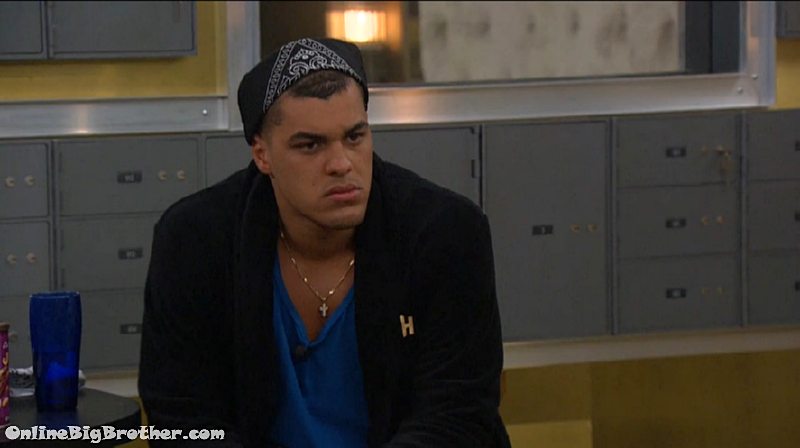 Josh – I felt uncomfortable saying your name (as replacement)
Raven – I'm excited because I get to give a speech to my mom and say gastroparesis awareness month
Matt – if Mark or Cody don't win.. HOh they will go up .. we have to backdoor cody..
Josh – Mark is saying he's not with Cody when I was in the yard they were yard together
Raven – they were s*king each other's c**ks
raven laughs
Raven to Josh – can you do me a favour.. the next time that b1tch (jess) asks you for Gatorade say no .. oh my god josh you're such a nice person..
raven – too nice .. next time be like no.. she's very vindictive towards you and I hate it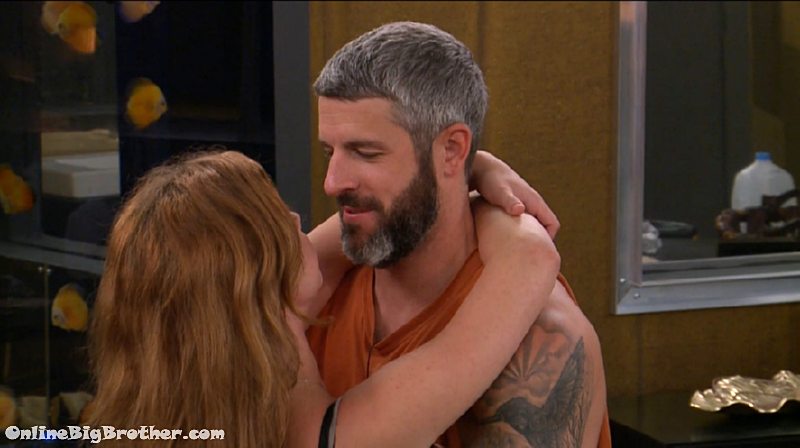 Josh leaves..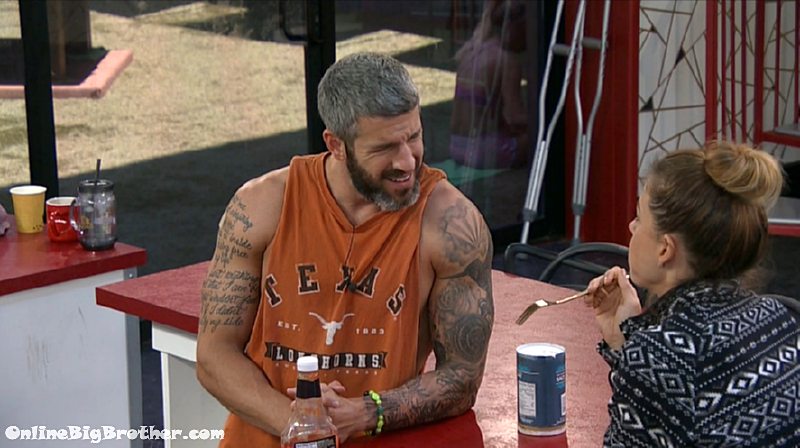 12:52pm Kitchen Matt, Christmas with Josh in and out.
Matt and Christmas are talking about the pros of mark using the veto to take himself off the block.
Xmas says the pro is it shows Cody that mark is still aligned with him.
Matt is saying for mark's game long term there was "not a single Pro with using the Veto" (ZOMG)
Christmas agrees.. "we went up as a pawn."
Josh – f*ing bullsh1t I want to go off on him
Xmas – we'll know who Cody thinks it more disposable between Elena and Raven
Wow dishes.. Who made muffins last night for Kevin's birthday?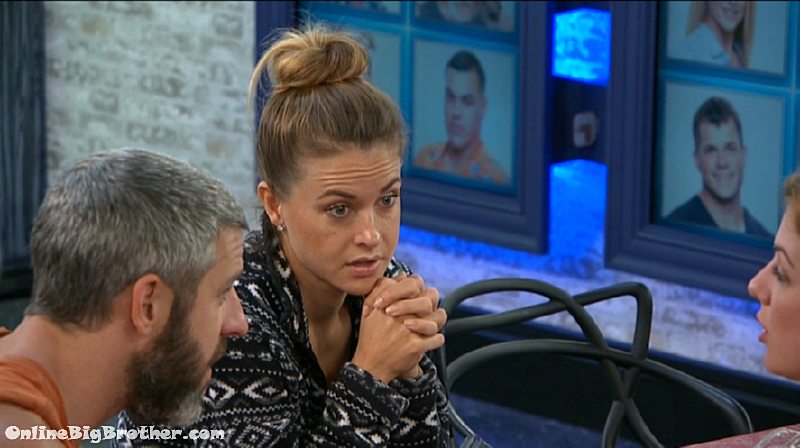 1:19pm Matt, Christmas and Raven
Christmas says that Jessica gave up 500K to save Cody's game.
xmas says she pissed Cody off day 1 somehow.
Raven – we were having a conversation he said.. it really wouldn't work out anyways because you can't have kids
Matt – What! he said that to you.. I could kill that mother f*er oh my god dude.. what a piece of sh1t.. what a d1ck head..
Raven – but he said I know someone will accept that one day
Xmas – wow wow wow
Xmas wonders if Jessica knows about Cody's desire to have a lot of kids.
Raven – they want to have 5 kids they already named them in a APSR
Christmas – whats his job because he doesn't even have a working truck.. what has he done.. you know what I mean..
Xmas – sales.. what does that mean..
raven – he wants all boys..
Xmas – because he can control that he'll get all girls..
1:39pm
A baby starts crying
"Will someone shut that thing up"
No idea what is going on..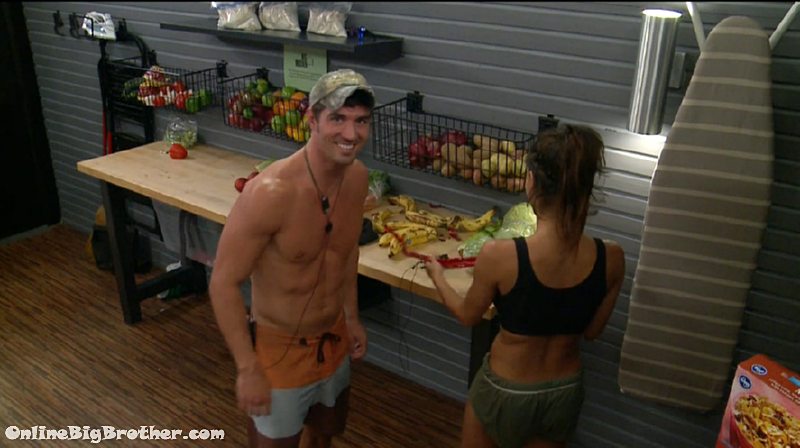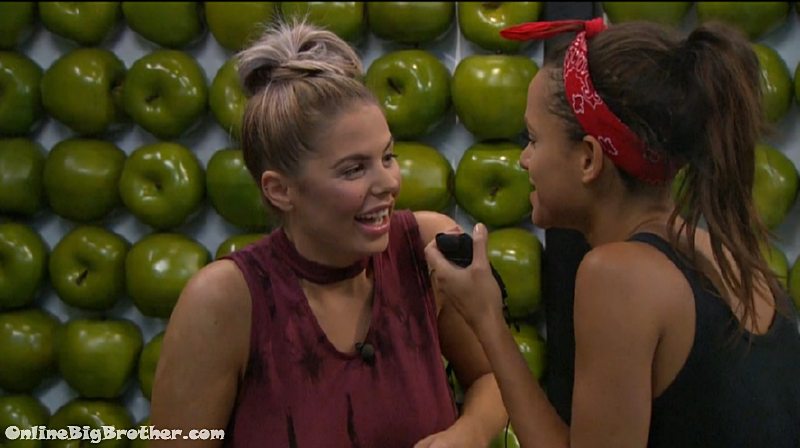 1:45pm Jessica and Elena
Jessica says her and Cody were having s$x when the baby started crying..
Jessica- we were Going at it..
Jessica – he goes I cant finish after that
Jessica tells Elena her and Cody "were going at it" when the Baby started crying #BB19 @DawgsBigBrother pic.twitter.com/FqLRIuHHM8

— OnlineBigBrother.com (@bigbspoilers) August 7, 2017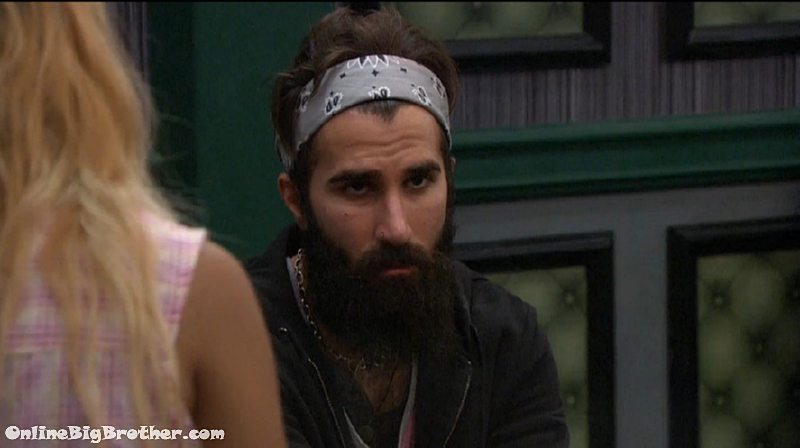 2:15pm Paul, Alex and jason
Paul says Josh would be an idiot to not take out Jessica this week.
Paul – that's not me trying to save Elena that's me wanting jessica the f* outta this house
Jason – Jess has to go, I don't give a f* i'm voting that b1tch outta here.
Paul – we have to split Cody and Jess up then take out Elena
Alex – Raven is being weird
Jason saying if he wins HOH he'll put up Elena and Matt
Paul – perfect
Jason – backdoor cody
Paul – perfect
Paul – so Christmas thinks I'm trying to save Elena
Alex – yeah and Josh..
Paul – Christmas s a paranoid f*
Jason – Kevin asked me do you think you can fall in love
Alex – he asks really awkward questions..
Paul – he pretends to be older than he is..
Mark joins them..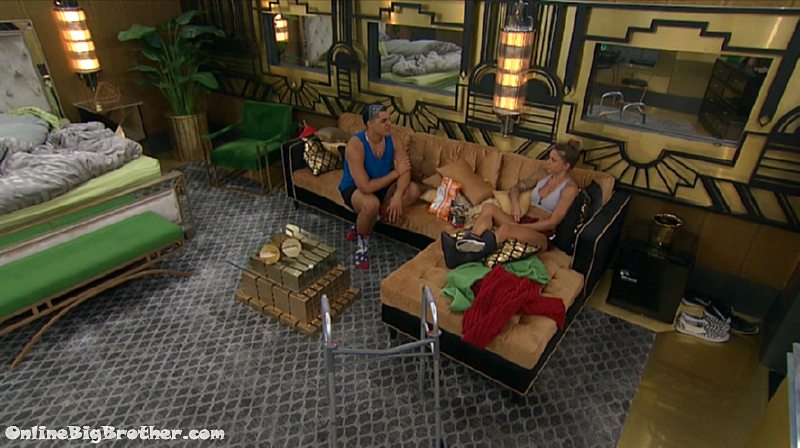 2:24pm Josh and Christmas Head of Household
Christmas says Kevin does not Like Elena and he's not seeing her as a threat.
Christmas list through the sounds they've heard. "Three baby cries, my head hurts, shut that baby up, 15-20 barks"
Josh – Raven and Matt rub me the wrong way
Josh – they offered really nicely and seemed very comfortable with going up and instantly when they go up
Josh – YOU OWE ME
Josh – you offered..
JOsh – they were like hey you should take a jab at Cody
Xmas – there's no need
Josh – How about you take a f*ing jab bro.. You do something
Xmas – how about you get on the f*ing radar
Josh – you say something..
If you plan on buying anything from Amazon. Use this link Amazon home
Doesn't cost you anything and we get a small cut.
Links to the ranking system
Rank your house guests here
For those of you that like Statistics here are some expanded reports.