Feed subscription lets you go back and re-watch everything we post here CBS All Access Live Feeds with a FREE 7 DAY trial.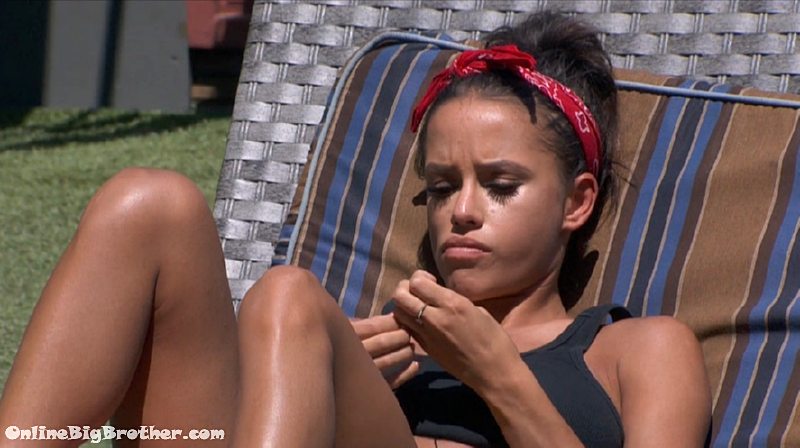 2:38pm Cody and Jessica
Jessica – you know how irritating it is that Raven is walking around with a bandanna because I do
Jessica – I want to smash it off her f*ing head and shove it down her throat
Jessica- I hate this house .. it needs to be f*ing Thursday.. get me the F* outta here.. smash my head against a wall.. most unoriginal annoying Morons I've ever met in my life.. UGH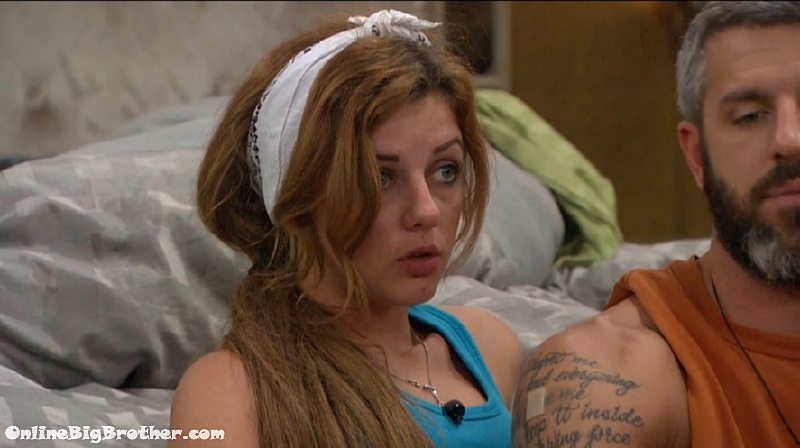 2:52pm Worried..
Raven doesn't want to sleep in case she misses a sounds update. (they are getting random sounds, baby crying etc)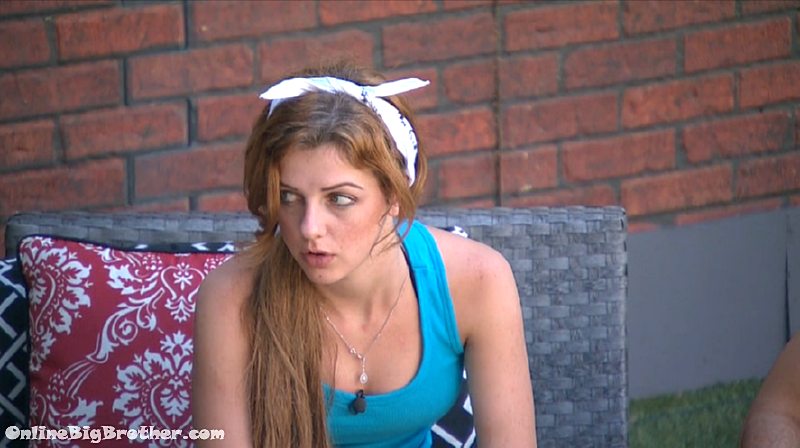 3:09pm Raven, Josh and Paul
Paul – Mark was over there with Cody talking the whole time in the Pool
Raven – Cody was walking with Jason and Kevin this morning
Raven – Cody asked Kevin, Is Jessica really going home
Raven says Kevin said f* ya
Raven says this is what Jason told her.
Raven "Jason said Kevin said something else.. like you better get back in the game"
Raven – "Cody said I don't understand why nobody has come to me and want to use me as a weapon"
Paul – WHAT.. that's weird..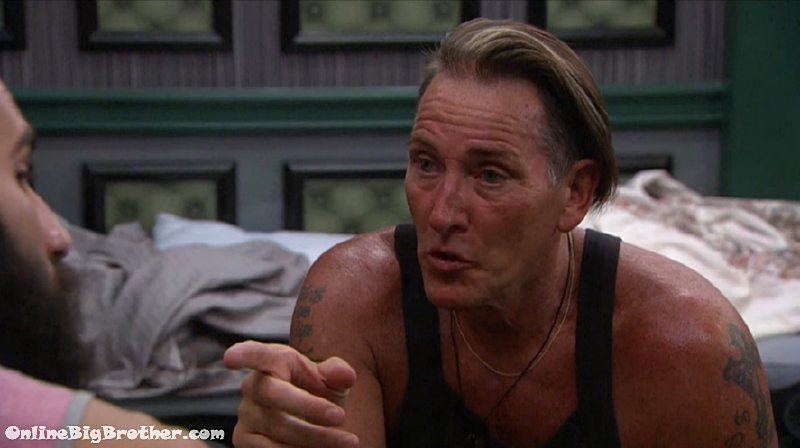 3:14pm Paul and Kevin
Paul – what is all this shit you've been talking to Cody.. what deals..
Kevin – nothing .. no deals.. they said you asked for a deal
Kevin – he asked me if there was any chance to saving her.. I said no it's just not happening..
Paul – for sure Mark and Cody are working together
Kevin – no he's putting them up.. he told me this morning he's pitting up mark and Matt..
Kevin – He's going for the 2 showmance couples.. I would be shocked if he lied to me.. this morning he looked me in the eye..
Paul – I still want to get him out before Double evictions..
Kevin is going to get Jessica to confirm Cody is after the Showmances.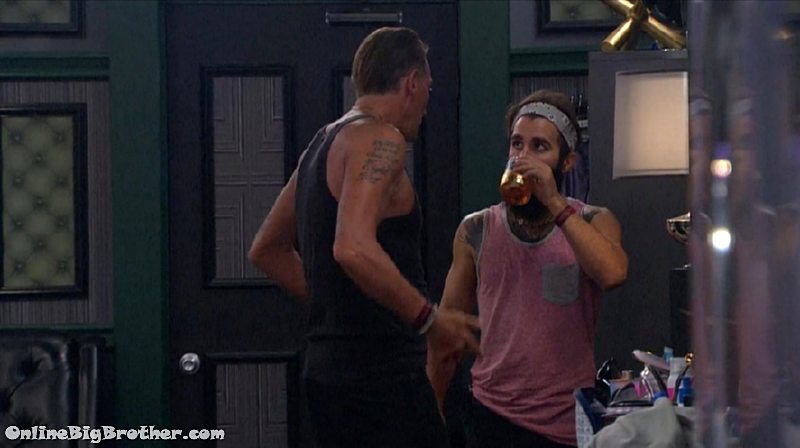 3:20pm Paul and Kevin
Kevin says tonight he's giving everyone their nicknames.
Paul is Paul Zombie
Kevin says he was goign to call mark The incredible Sulk and Elena Drama Queen but Christmas told him he shouldn't call Elena that so he'll call her Covergirl.
Paul – these showmances are getting on my f*ing nerves.
Paul asks if he's voting out Jessica
Kevin – is that what you want
Paul – 1 million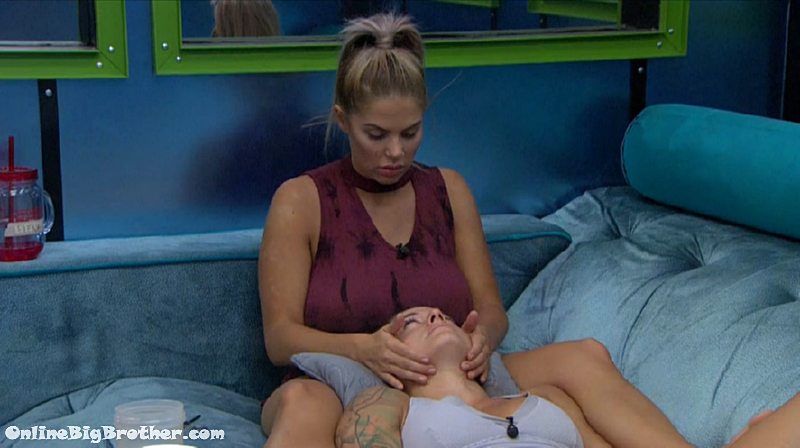 3:23pm APSR Xmas and Elena
Elena says she worried she won't be on the show long enough for it to make an impact.
Elena – I'm thinking about positives.. I'm on the block I get more airtime..
Christmas – we're breaking up the Jody
Elena – we are
Raven joins them..
Christmas – so we're the kids that can't play in the sun..
Christmas – how the cake turn out Raven
Raven – it's going to be great .. I made cream cheese frosting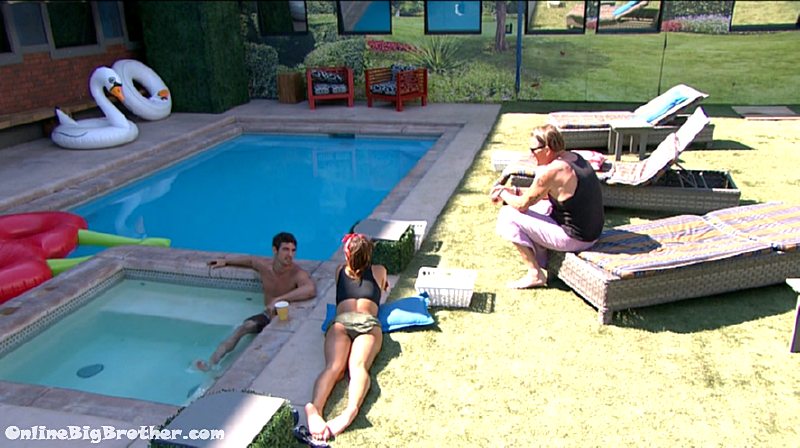 4:00pm Cody, Kevin and Jessica
Cody – I fear this is our last night in the yard.
Kevin tells them to make sure they come have some cake. Cody and Jessica will have some cake but won't be eating josh's meatballs they have a date in the backyard.
Cody says next week he's going on a different schedule. He'll sleep at 10pm every night in the have not room.
Cody – it's a nice clean, quiet room
Jessica leaves..
Cody – I'm going to do something unprecedented if I win HOH
Cody says he kept his word with Alex and Jason from the start.
Kevin – it's the showmances you gotta get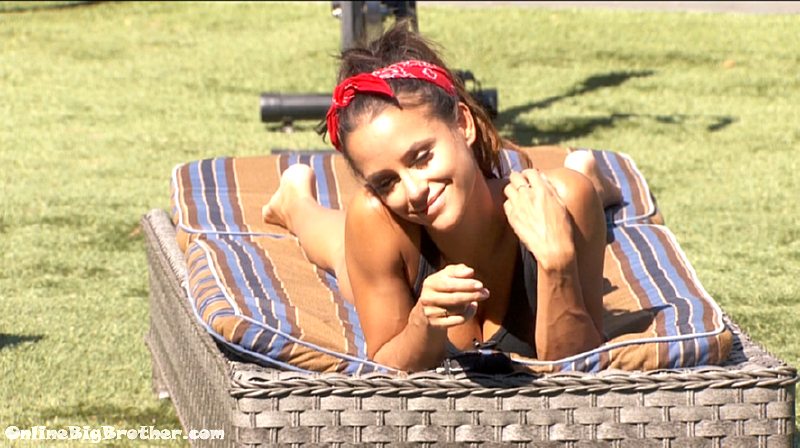 Jessica – you want to leave with me..
Cody – if you want me too..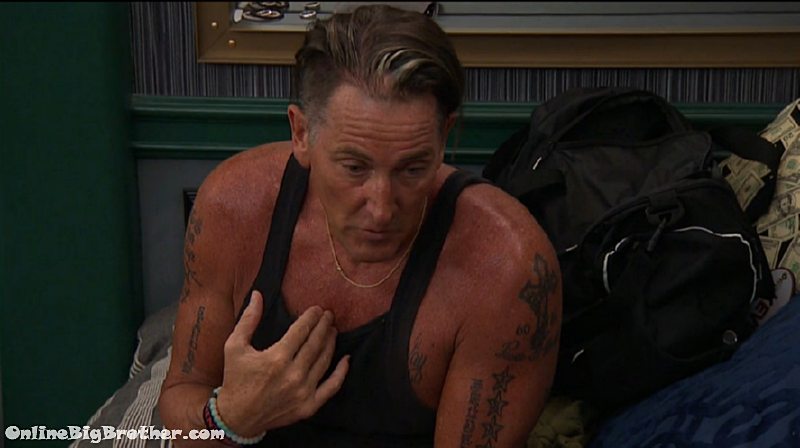 4:16pm Kevin and Paul
Kevin tells Paul he had his conversation with Cody confirming Paul isnt's Cody's target.
Kevin – 100% he wants the showmances.. he looked me right in the eyes I promise you I will never go after you and paul..
Kevin – he wants to take those 4 out..
Kevin – he likes you.. he said you never lied to him.. I don't think he'll lie..
Kevin – he said he'll go to bed at 10 o'clock and go out in the yard..
Paul says if there's a double they have to take out Cody
Kevin agrees.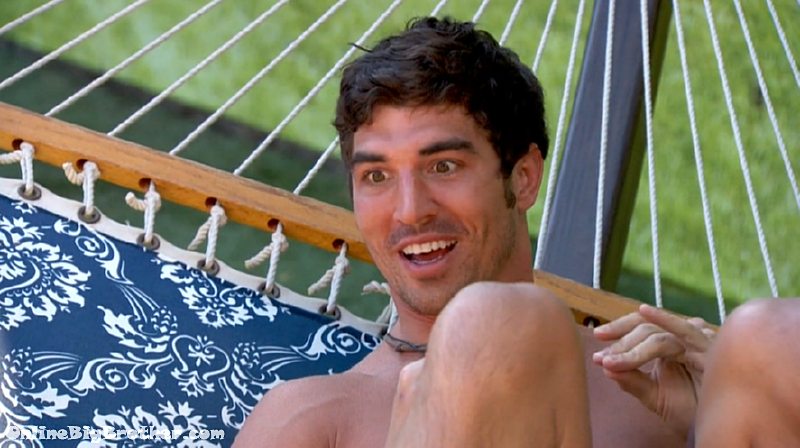 4:49pm Cody and Jessica on the Hammock..
Jessica mentions during the Veto she throw "a number" and Raven/Christmas were yelling that she could have hit them.
Jessica – go f* yourself.. shut the f* up peanut gallery.
Cody talking about Christmas freaking out when she wasn't allowed to play in the OTEV veto. "That's Bullsh1t.. I don't get to compete.. you call my Doctor"
Cody – Shut the f* up
Cody calls Christmas a "repeater" "Somebody comes up with their own shit and they yell it out .. she repeats it.. "
If you plan on buying anything from Amazon. Use this link Amazon home
Doesn't cost you anything and we get a small cut.
Links to the ranking system
Rank your house guests here
For those of you that like Statistics here are some expanded reports.