POV Holder:
?
Next POV
?
POV Used
?
POV Ceremony
March 17
HOH Winner:
IKA
Next HOH:
March 20
Original Nominations:
?
Current Nominations:
?
Last Evicted Houseguest
Kyle, Anick
Have Nots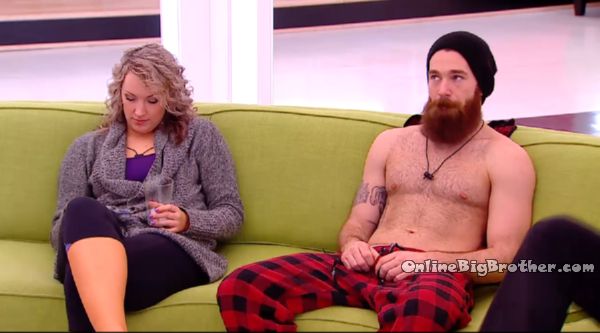 10:04pm Feeds come back
You can hear Adel in the Diary room, Adel – "I felt like crying when Kyle was evicted he was like a brother".
Allison is mingling with the other house guests everyone engaging in random chit chat.
Of course sabrina and Andrew are cuddling away, like sister and brother.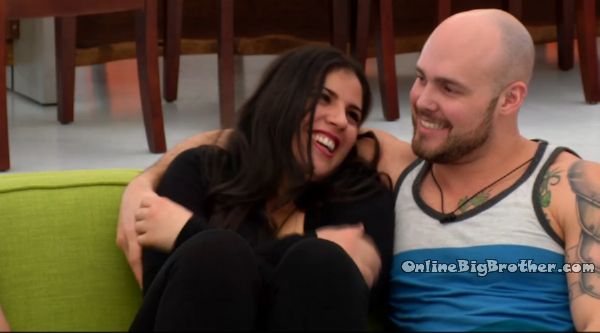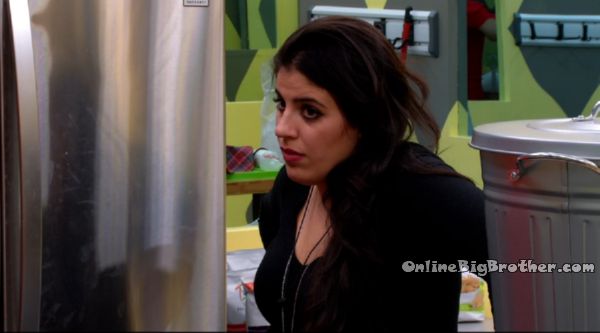 10:11pm Storage room IKA, Sabrina, Jon and Rachelle
IKA is saying that Adel heard she said Paul and Adel are going up. She feels bad for them.
IKA and Jon leave Paul joins Sabrina and Rachelle. They tell Paul his eviction speech helped what they thought of him. Sabrina says she only had a problem with Kyle because of what he said.
They agree Kyle had a good heard. Paul says kyle had to deal with abuse in his life he may have said some things but deep down he was a good guy. The girls agree.
Paul – "Andrew is a d!ck we all know he's a d!ck lets face it" Paul adds that he doesn't know how many more times he has to apology to Andrew he's said it already. Paul is sick of being shunned by the house.
Paul – "I truly think I am starting the game over and with this new girl I'm not sure how she'll swing"
Sabrina says she thinks Allison knows more than she leading on to.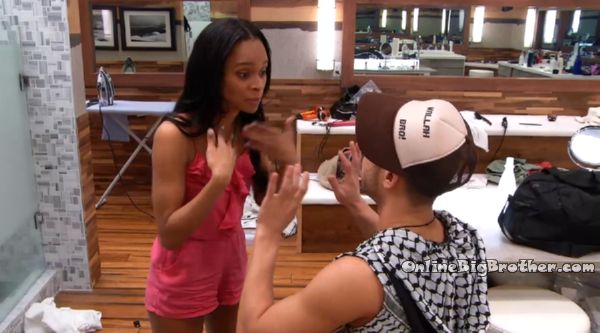 10:18pm IKA and Adel Bathroom
Adel says he heard Sabrina, Sarah and Rachelle talking before Kyle did. IKA says she swears on her kids she will not tell anyone what he says.
Adel – "We're not going to win this unless we take out you know who and you know who"
Adel adds that IKA is out of the "Crew" and now that she has HOH they are going to be all around her.
Adel says Paul and him have only one strategy left and that is to hope NEda and IKA realize that they are not in the alliance they think they are. Adel wants them to form some type of random alliance. IKA says she cannot trust Paul.
Adel- "we got one, two, three, four; me, Neda, IKA, you and Paul"
Adel adds that the new girl is going to join the boys because she is from Newfoundland like them.
Adel doesn't know which girls the guys are going to take to the finals but he swears to god IKA and NEDA are done "1 billion percent.. you guys are shunned"
Adel – "I swear on the koran if I win POV I will save you… Sabrina is so smart and so tricky"
IKA points out that Sabrina is set up so good in this game. Adel agrees says everyone is noticing her sleeping with Andrew and being best friends with Sarah.
IKA – "I can't trust her and Rachelle"
Adel says that Racehlle has no clue that "They" are using her (they = Sarah and Sabrina) "She has no chance in hell… she is out of it.. they put you on the block for a reason.. Paul is a chicken shit"
They can hear Sabrina coming, Adel – "Here comes meanie i'm out of here"
Adel tells her good luck if she does anything for him he swear on the koran he will be help her .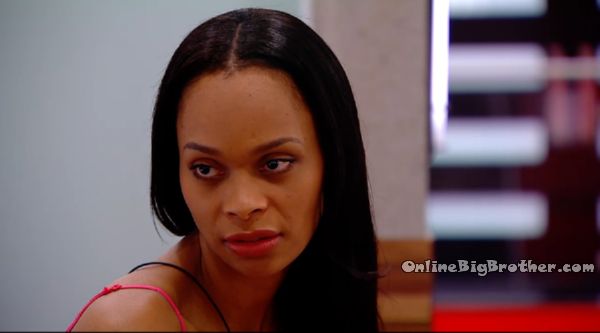 10:25pm Bathroom Sabrina, IKA and Neda
Gossiping and talking bad about Heather Sabrina leads the charge of course.
Sabrina is now claiming that she heard Adel calling them all sluts. The other girls didn't hear it.
They agree to leave Allison out of the loop and wait to see where she goes. IKA – "Kenny said he spoken to her before.. "
Sabrina this is scary Kenny knows all of newfoundland. "
Sabrina – "you are going to pout Adel up right.,.. the house"
IKA wants to tell them something but wants Sabrin to promises she won't tell Andrew, IKa decide to tell them later.
Sabrina again says that Adel is calling them Sluts asks her if Adel talked to her. Ika says no he doesn't talk Game to her.
IKA says that Kyle talked to her earlier and said that IKA, NEda and Racehlle are the girl targets. IKA – 'It's easy for people to tell you to make a big move when it's not their HOH"
Sabrina says maybe week 7 make a big move but not right now.
Ika agrees.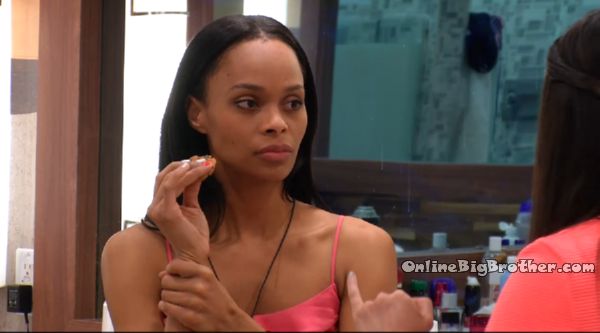 10:48pm Bathroom NEDA and IKA
IKA wants to team up with Paul and Adel and take out the girls. Neda agrees she thinks that the boys wanted them to put up Paul and Adel just in case a girl wins.
NEDA – 'Jon hates Andrew"
IKA says if they take out Kenny then Jon and Andrew will be rivals.
IKA says it's such a dumb move to take out Paul and Adel this week.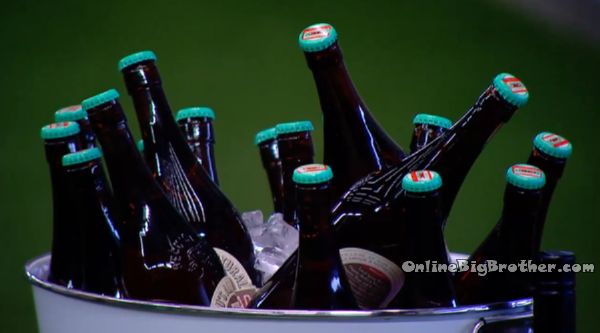 10:55pm They get Booze!
Want to watch the Big Brother Canada 2 live feeds? Bypass the geoblocking with HideMyAss VPN and be Canadian Anywhere:

(It'stough to watch Big Brother Canada from the US. Circumvent the Geo Blocking and watch the Show and the Live feeds straight off Slice's website. Using a pay VPN is very easy and free of malware, I do not recommend using a free service as these are notoriously trouble. I live in Canada but last year the US feeds were blocked for me so I used both hidemyass and strongVPN and I never had a problem. Hidemyass VPN is cheaper so give it a try your'll get your show/feeds https://hidemyass.com/vpn/r16399/
[polldaddy poll=7877882]