POV Holder:
Zach
Next POV
April 24
POV Used
No
POV Ceremony
April 19
HOH Winner
Zach
Next HOH
April 22nd
Nominations:
Godfrey and Jordan
Have Nots
Godfrey, Sarah, Jordan, Bruno
POV Players
Zach, Jordan, Godfrey, Sarah, Ashleigh, Pilar
If you are outside Canada and want to watch the FREE Big Brother Canada Live feeds sign up for a VPN service here https://www.hidemyass.com/vpn/r16399/. It's safe to use, easy to set up, and cheap. Need to know more check out this post explaining how to set it up.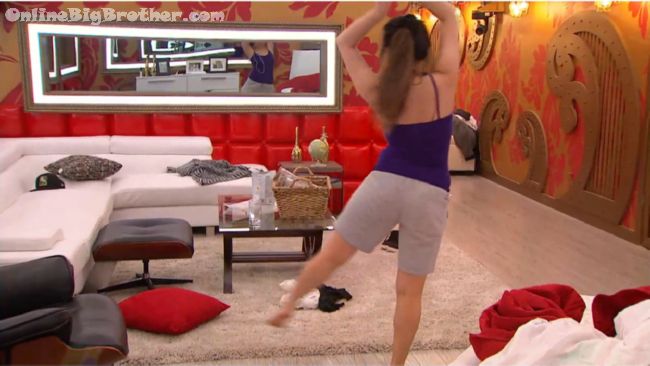 10:00pm dancing in the HOH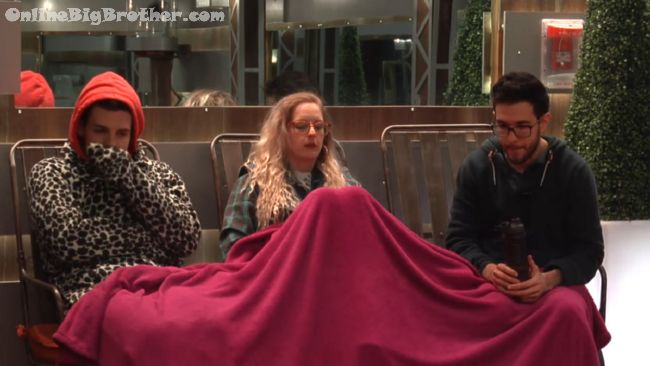 10:24pm hot Tub jordan, kevin and Sarah
Jordan saying that Bobby/Bruno are targeting Sindy he thinks he'll go up as the pawn because he's having a "Showmance" with her.
Jordan mentions he will vote Sindy out. Adds if Bobby/Bruno win the HOH and Sindy wins the the Veto Kevin is going up.
Jordan – Godfrey is the one person in the game nobody cares about.
Jordan calls Godfrey the tail of the snake not the head.
Kevin says Godfrey is very smart.
They mention how Zach was freaking out in the veto he really wanted to win it.
Jordan – He's going to save his own skin before sticking his neck out for ours.
Jordan says the ideal scenario is Pilar winning the HOH so they can all get a vote.
Sarah – you haven't been talking to Sindy at all
Jordan – nope..
Sarah – what will she do if she wins
Jordan – She's going to come running to me ask me what to do.. I hope sindy Doesn't win
Sarah thinks the HOH comp will be tailored for Sindy to win.
Jordan leaves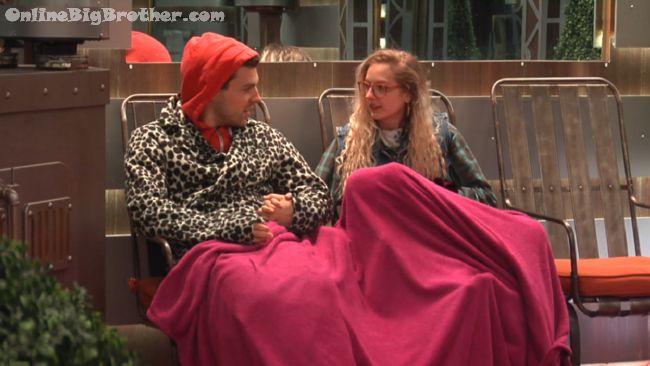 Sarah warns him about Jordan says everything you tell Jordan goes back to Zach. Tells him she feels it in her gut. Kevin wonders if there is a way they can find out how close Zach and Jordan are, "Unless we blow it all up.. which would be bad"
They start to dissect what Jordan was saying.. they suspect Jordan is playing them and is protecting Zach.
Kevin thinks he was is more danger this week than he originally thought.
They suspect there was a different plan this week the target was not Godfrey.
Jordan comes back says everyone is going to bed and they know you two our out here they may be getting suspicious.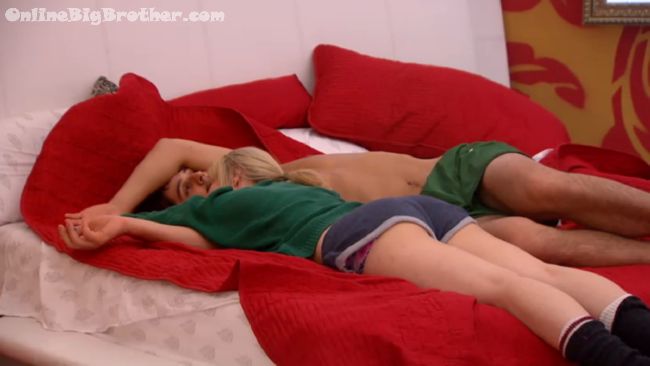 10:53pm HOH
Zach tells ASheligh that Willow is not sleeping int he HOH tonight. She had her one sleep over
Bobby briefly comes in acts goofy when he leaves Ashleigh giggles "He's funny"
Zach – It's going to be tough to stab people in the back
Ashleigh – Don't be the one to do it..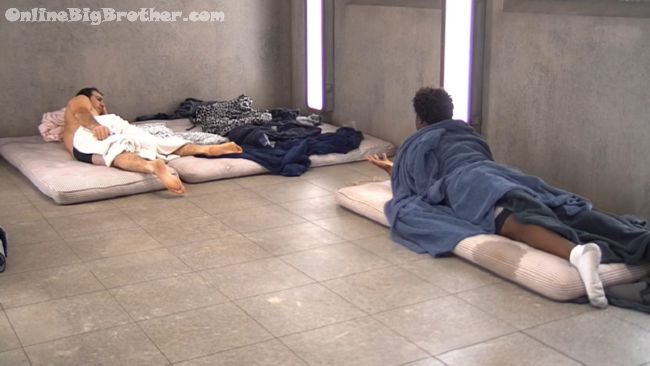 11:03pm Have nots Bruno and Godfrey
Bruno – Me, you, bobby and Sarah .. but I don't trust Sarah
Godfrey doesn't trust her either but Sarah knows she can't compete against the other side of the houses 6 (Diapers + Willow)
Godfrey – the game's getting real bro
bruno – I we get rid of JP it will be HUGE blow to them.. F***in big move .. it'll crush them
Godfrey says they will win the next HOH mentions Ashleigh is horrible at comps and Zach can't win.
Godfrey – Willow is a bumbling fool man
Bruno knows Sarah will flip every week.
Godfrey – doesn't matter man.. Zach's right hand man is gone.. all we have left is kevin and his cheerleading squad.
Godfrey brings up jordan telling him about Bruno and Bobby being in an alliance and Bruno is the best spot to win in final 2 he's a dad and well liked.. Godfrey adds that Jrodan was trying to get bruno or bobby up as a backdoor options last night.
Feeds cut.. when they come back Godfrey is still working on Bruno telling them that they are going after Bobby 100% the other side is 6 strong.
Bruno tells him he has to go to Bobby with that. "I think we can make this work.. we'll talk in teh morning.. we'll make it work"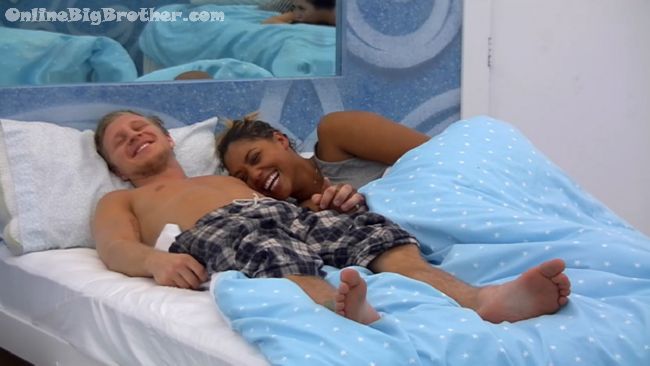 11:24pm Snuggling
She tells them this is how she keeps it PG-13 they hold hands, BArley tough and never kiss.
Pilar and kevin in the other bed. Kevin is saying that he told PIlar he's Up 13 pounds since starting the show. So he was going on a diet no Candy. Kevin says it only lasted two days.