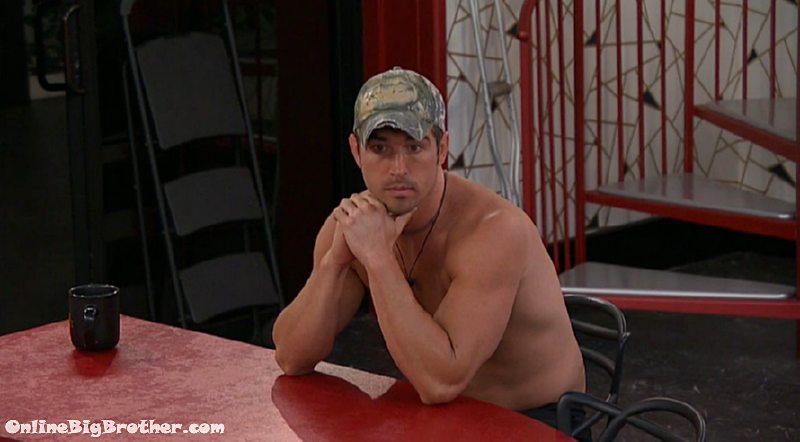 PROMO CODE – BB19SALE
8:59am Cody's morning pot of coffee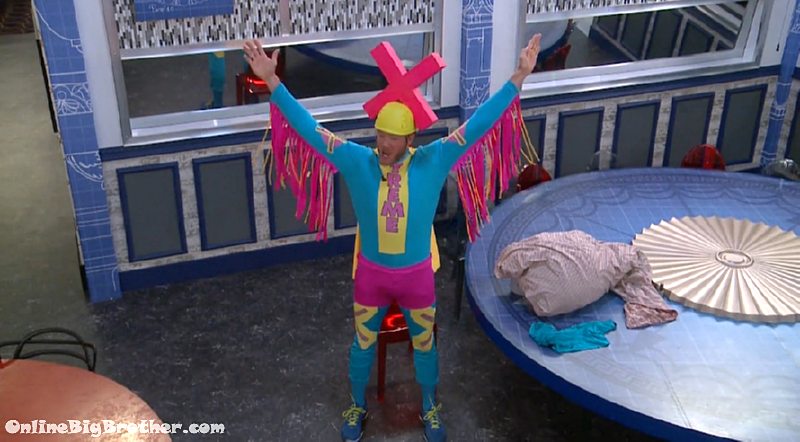 9:41am EXTREME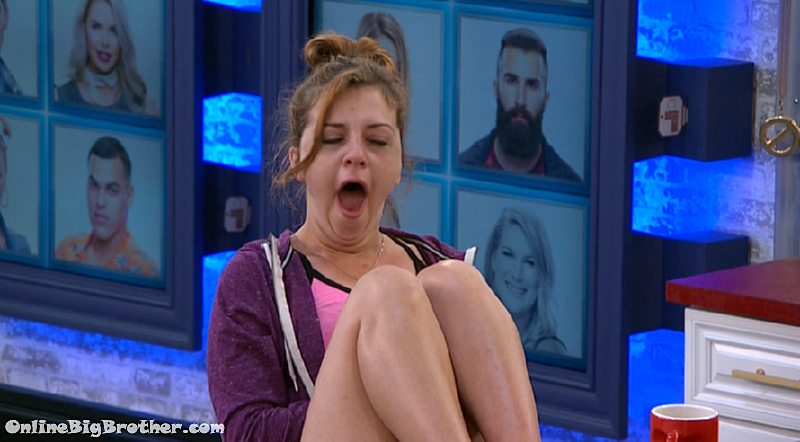 9:49am Raven – I'm trying to get motivated to do something right now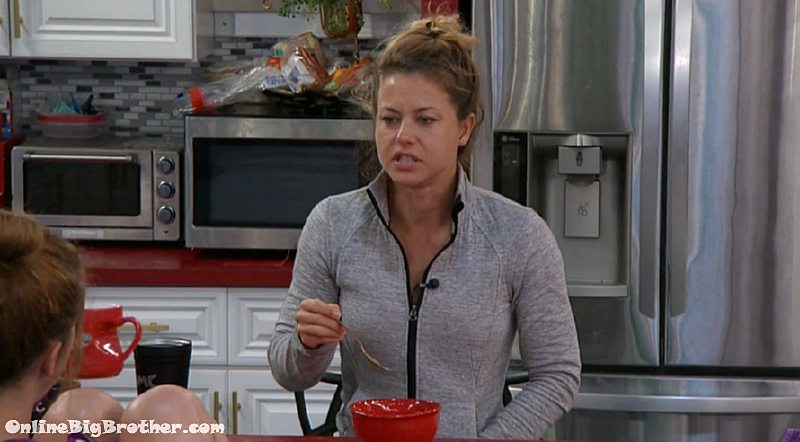 9:50am Christmas Morning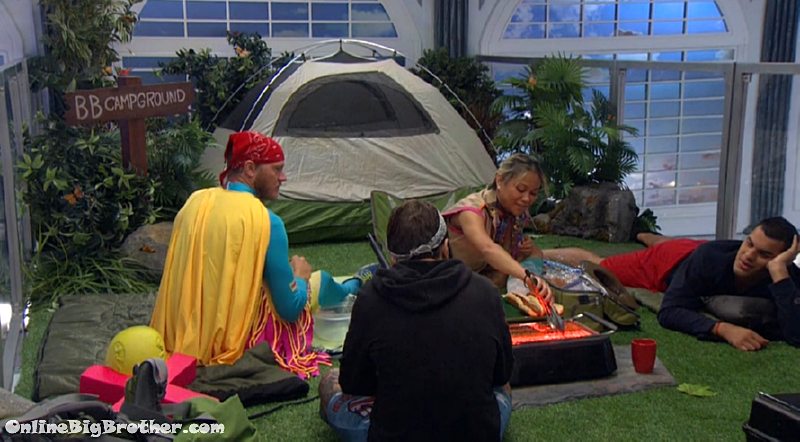 9:50am Alex, Josh, Paul and Jason
Josh says Cody was talking in his sleep "he's saying crazy shit…. F*ing people"
Josh – Conversations..
Josh says Cody was snoring saying "F*ing people" then snoring again
Paul says he should have whispered in Cody's ear had a conversation with him
Paul say the coffee they drink here is "Bull Sh1t" (from what i've seen I agree)
*** Feeds go down for awhile ***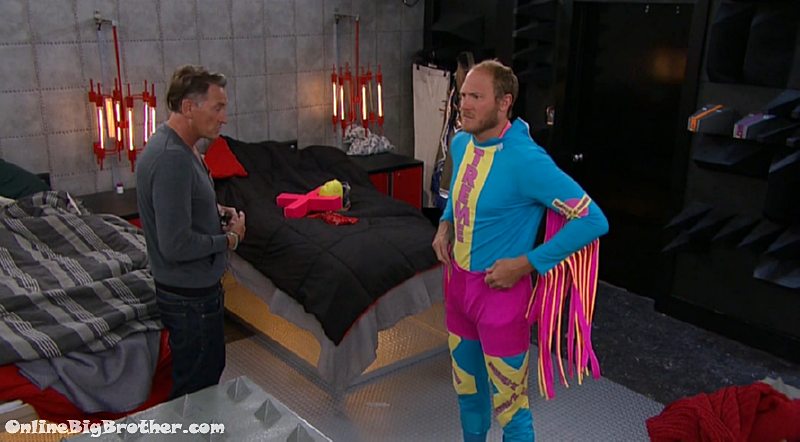 12:44pm Kevin and Jason
Their complaining about Matt and Raven.
jason – that's why if I win, I'm upsetting the apple cart
Kevin – who you putting up her and Matt (Raven/Matt)
Jason – Matt and Mark
Kevin says everyone is going to tell him "Don't do that"
Kevin – what the f* man
Kevin says Matt and raven are too comfortable in this game.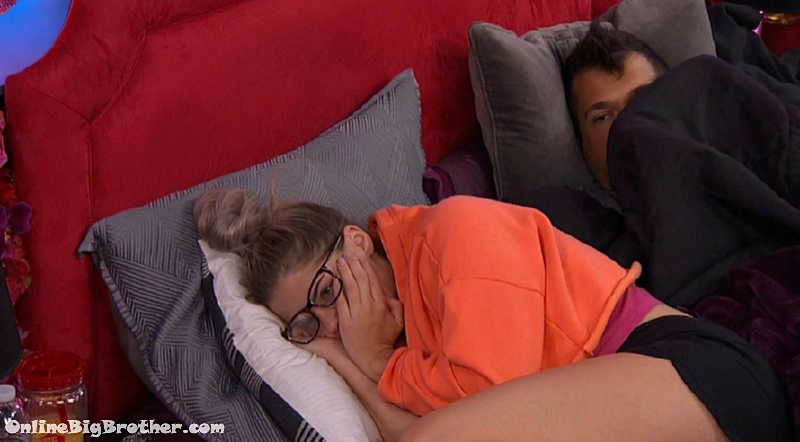 12:52pm Elena has a headache Mark's stuck in the bed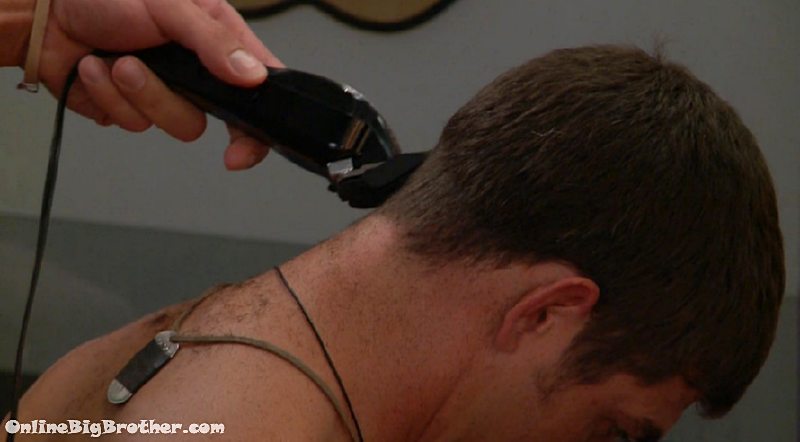 1:05pm Mark 'fixes' Cody's hair.
Mark – Cody can I tell yo something.. I never cut hair before.. It can't be that hard can it
Cody – just please don't f* it up.. I don't care..
Mark – I've never cut hair..
Cody jumps up
Mark – I thought it would be simple.. I don't know where to start..
Cody – how unblended is it.. pretty f*ing bad
mark – not that Bad
Cody grabs the shaver and tries to fix it "does it look better"
Mark – no …
Cody – Am I f*ing it up more
Mark – sit down..
Christmas who is in the shower give Mark some pointers…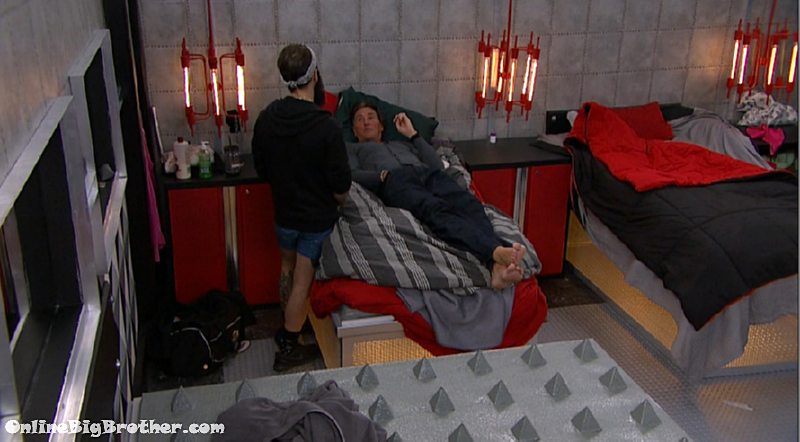 1:25pm Paul and Kevin
Paul tells him they have to make sure Mark and Elena don't win HOH. Matt and Raven won't do sh1t they don't need to worry about it.
Kevin says there's something wrong with Cody he can't stay still.
JOsh comes to get Paul as they leave Paul tells Josh that sooner or later they'll have to drop it (Kevin winning the 25k to everyone. They already told jason and Alex)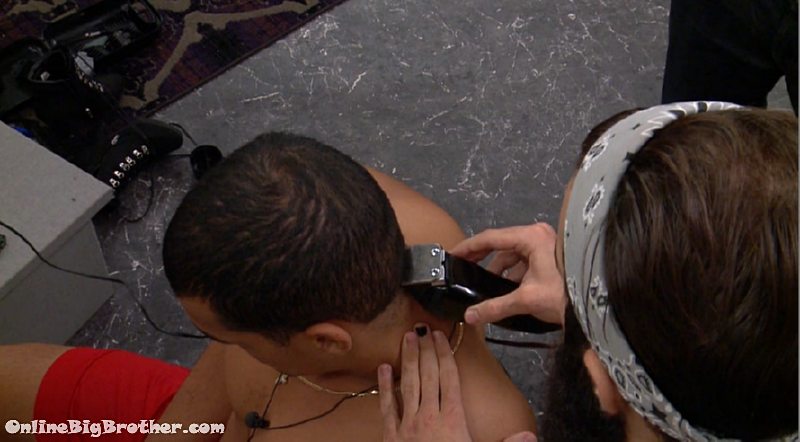 1:32pm Bathroom Josh, Paul and Xmas
Josh – I don't want to drop that because I promised.. (he doesn't want to blow Kevin up)
Paul – What
Josh – cause I promised
Paul – So did I
(Paul's poison in this game)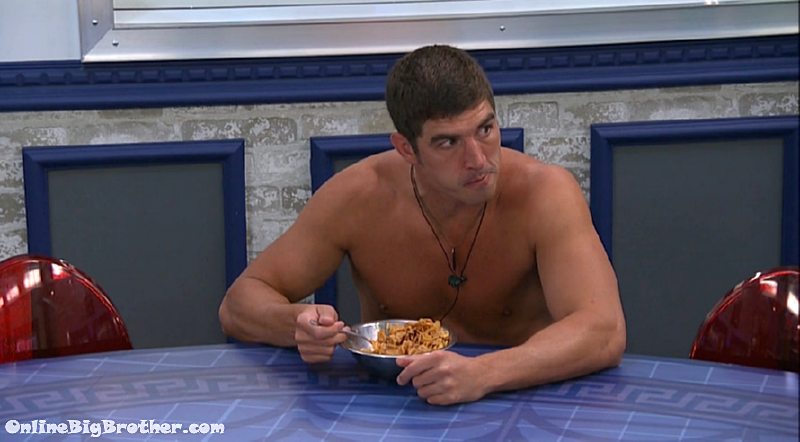 1:38pm Feeds still up everyone getting ready.
Cody eating all the Cereal
Elena cuts up a chocolate bar to put in her cereal.
Elena called to the Diary room. She says "they've lost some of her things… reallocated.. they've relocated some of my things"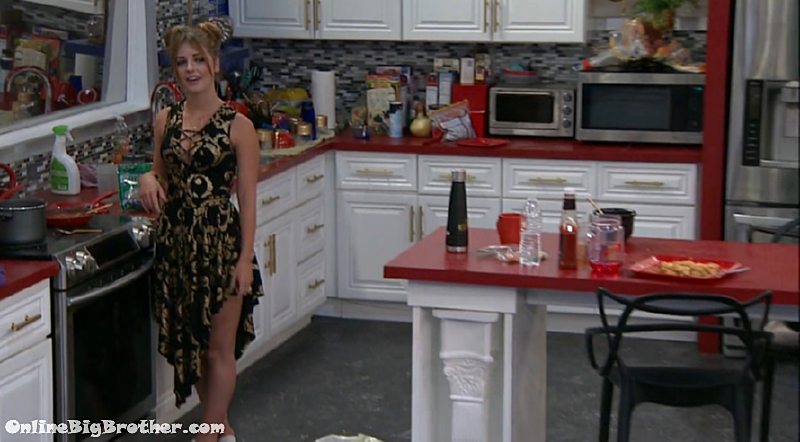 Ravens outfit for tonights show..
Feeds Down until after tomorrow's show
Really depends on how the double goes down. Maybe I'm glad they're down.
If you plan on buying anything from Amazon. Use this link Amazon home
Doesn't cost you anything and we get a small cut.
Links to the ranking system
Rank your house guests here
For those of you that like Statistics here are some expanded reports.