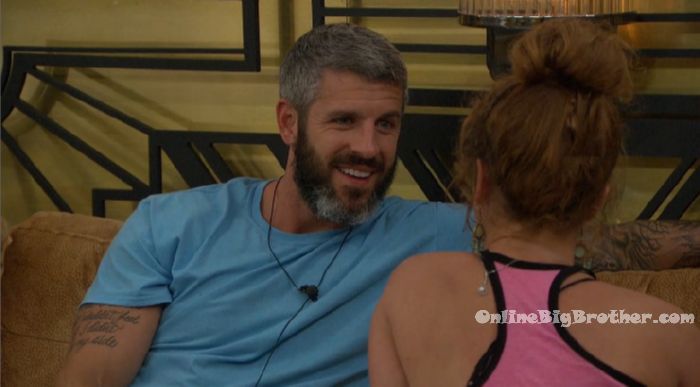 Check out our BB19 Ranking Grid. . rank your houseguests here
9:12pm HOH room – Matt and Raven
Raven – f**k I can't stand that tw@t waffle! He is such a tw@t waffle! Matt – Well babe he's going to the jury house and in not even 24 hours. Raven – I know. Matt – and you get to send him home. Raven – he annoys the piss outta me! Yeah, blame it on me! What the f**k! Shove your di*k in the dirt dude!! You had balls the size of Texas and now that she's not here you're the biggest pu$$y I ever did see! Matt – pretty much! Raven – I am sorry your girlfriend couldn't handle my intense-ness. I shut her down. Matt – yes you did! Raven – she's not even going to know you name by the time you get out of here. Alright rant over. A$$hole. Matt – OOOHhhhh that makes blood boil! Raven – it does.
9:15pm Bathroom. Jason and Kevin.
Jason – she says she's a sweet girl and she's called Jessica a c*nt and a b***h. Kevin – you know what the motherf**ker did one day? There was someone in the bathroom, so he went in the shower and pissed. Matt – I really wonder if one day he will looks

See what they can't show you on TV Try the live feeds for FREE!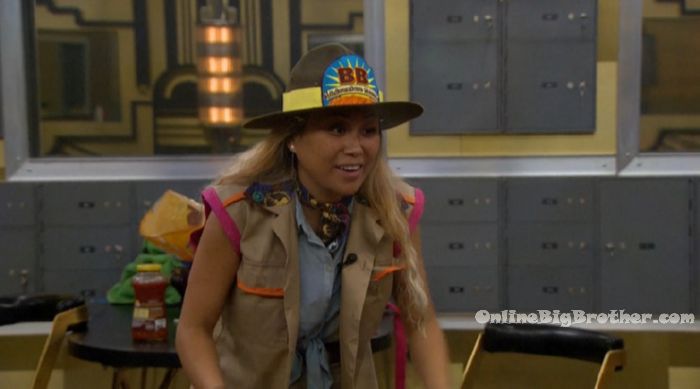 9:50pm HOH room – Alex and Jason.
Voice – even when Jason is doing nothing he is extreme. Jason jumps up and yells –
THAT'S BECAUSE I'M SO X-TREME! Alex comes into the HOH room and asks what happened. Jason – I was just watching to see if Kevin would look up. Alex – he's getting so paranoid. Jason – he hasn't looked up here. Alex – because I stared him down. Jason – he's on our team you f**king a$$hole. Alex – no he's not. Like Cody telling Christmas and Josh they're apart of it but didn't put them in the plan. Jason – that's because we told them we were going to clip those two before final 4. Alex – why would he tell them that deal if they didn't need to know that information then? Jason – that's what we need to ask that f**Ker. Point blank because I'm having a hard time here trying to figure out what's going on with us. Alex – you idiot. He doesn't know which one will take him to the end. Jason – I get that. He wants to have a final 2. He feels like everyone has a buddy. Alex – you're being so empathetic and you're being stupid. He wants someone to take him to the end. He doesn't give a f**k about a buddy. He wants someone he can control and will take him there. Jason – well that would be you or Paul. I mean he is obviously not going to get either one of you two. Alex points at Jason. Jason – how am I going to take him. I don't even know what the f**k is going on. Alex – if one of us doesn't win this, one of us is going home. Jason – if you and I are on the block, they're sending you home because they think I'm just your little soldier boy. Alex – then you have to win. Because if you go out right after, I will beat the piss out of you in jury. Jason – one of us will win the POV and if I win it I while pull you off. Then they would put someone else up and we would campaign like a motherf**ker. Alex – that's why he is getting closer to Mark because once we go he can throw his saddle on him and ride him to the end. Which I am nervous about, Mark does better under pressure. He nails down when he knows his life is on the line. Jason – he's not a dumb jock. He (Kevin) was studying the dates with Mark.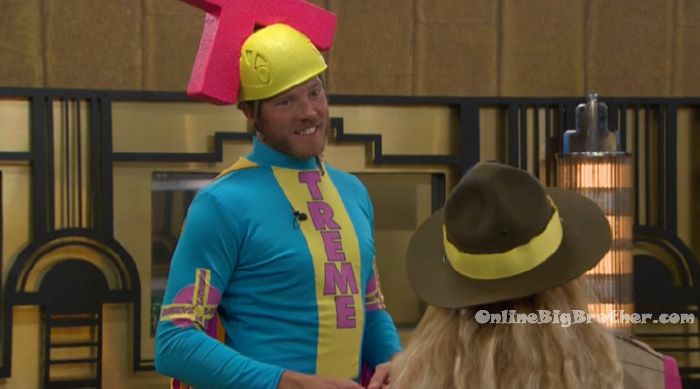 10:05pm HOH room – Alex, Paul, Raven and Matt.
The talk about the upcoming HOH competition. Alex – hopefully Josh wins again. He (Mark) does better under pressure and Elena does worse. Paul – if we need to we can drop a few bombs tomorrow. Matt – if its necessary after the vote I'll say so you dropped my name with Paul? If its necessary, I have no problem saying that. Guaranteed if I ask him that question, he will respond with a question.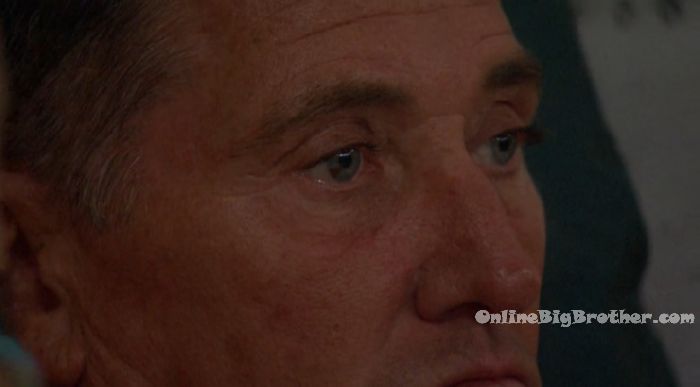 11:50pm Havenot room. Jason and Kevin.
Kevin and Jason study dates. The conversation turns to talking about their families and how they're doing without them. Kevin – so 9 people were still not HOH. Jason – yeah. Kevin – Cody, Paul, Alex, Jessica, Josh, Paul and Alex. (People who have won HOH) Kevin – if Matt wins who is he going to put up? Jason – f**ked if I know. Kevin – Mark and Elena right?! Paul was saying Matt has some speech tomorrow? Jason – that's because he's on the block. He's got to speak for his life. So does Cody and Elena. Kevin – What if I was to tell you I was in soap operas. Jason – I already speculated that. Kevin – you wouldn't be mad would you? Jason – no, I decided for awhile that you were an actor. And then I thought you were a detective. Kevin – no, that's exactly wrong. My father was C-R-I-M-I-N-A-L his whole life. So I am not a detective. Not even close to detective-ism. You're not going to believe this, Cody said to me.. before I leave will you tell me what you do? Jason – did you tell him? Kevin – f**k no! I said no, I don't do nothing. Jason – I started off thinking you were some kind of gangster / criminal but then I thought they wouldn't let you on the show. Jason – lets say I did win. (BB19) That's still only $370,000. Kevin – $360,000. Jason – I still own more than that. Like another $30,000. Kevin – what would you do, pay it all off? What would you own? Jason – I would own my house, truck and trailer and I would own the 20 acres. And I bought a tractor and a planter. They asked me what I would do with the money if I won. I said I wouldn't pay one single bill. I would use it to invest or promote myself.
12:30am Kitchen – Paul, Christmas and Josh are talking about tattoos.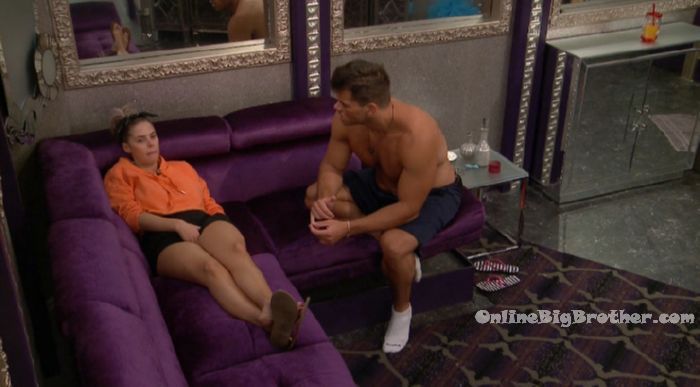 12:30am Bathroom. Mark and Elena.
Mark talks about the house guests getting after him about eating all the eggs. They're not going to worry about it next week because they're going to be havenots. Elena – who would you make havenots. Mark – Christmas, Alex, Paul, Josh. Elena –
same. Mark – Paul or Matt depending on my conversation with Paul but definitely Christmas and Josh. And I'm going to f**k with the pillows all week.
Mark – he's (Josh) a b***h but if he gets that bed, there's not much I can do about it. What would you do? Elena – something. I am psychotic. I am very much in control of what I do and being level headed but when I don't give a f**k anymore. Like I've had a reason to stay level headed and be mindful and intentional. But when I don't give a f**k, I will literally lose my f**king mind and like not care. Mark – what would you do? Elena – I would be psychotic. Mark – say he went in there. Elena – and I wanted to go to bed and said hey get up and he didn't or he refused. I would probably go get the skim milk and pour it on top of his head. Mark – he would just tell you to join him. Elena – he would be covered in skim milk. I might just get two things of milk and cover the whole bed. If you're sleeping in it and I'm not. Guess what, you're not sleeping in it. Mark – Huh? Elena – I would literally just pour two of them into the bed and be like enjoy! Mark – I would lose my sh*t! Do you know how many stop it's you would get?! Elena – do you know what they can actually do to make me stop? Mark – absolutely nothing. That would be so f**king awful!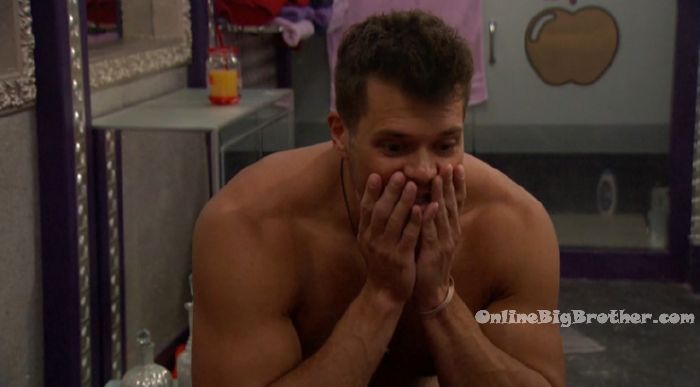 12:50am Matt and Raven …
Matt and Raven @bigbspoilers #BB19 pic.twitter.com/KbTAu2MMBc

— Dawg (@DawgsBigBrother) August 17, 2017

FLASHBACK and watch everything you missed:
Sign up for your 1 MONTH FREE Trial!
Matt game update @bigbspoilers #BB19 pic.twitter.com/Vadq0ZtEoa

— Dawg (@DawgsBigBrother) August 17, 2017
12:45am Havenot room. Kevin and Christmas snuggling..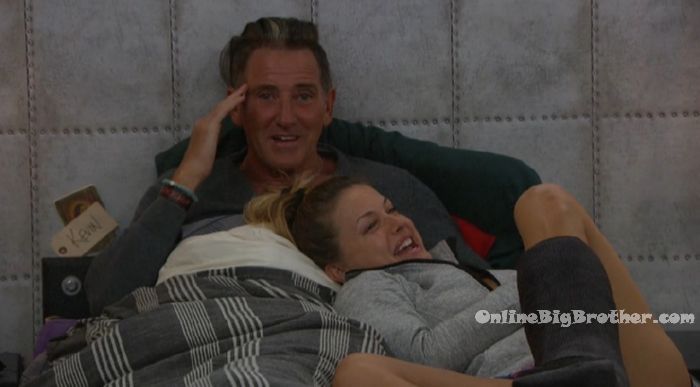 1:45am Mark and Elena in the lounge. Elena heads to bed. Mark stays up to eat and then goes to bed.
2:20am All the house guests are sleeping..
4:10am Late night gaming
If you plan on buying anything from Amazon. Use this link Amazon home
Doesn't cost you anything and we get a small cut.
Links to the ranking system
Rank your house guests here
For those of you that like Statistics here are some expanded reports.