Jason came in last for the temptation competition
Mark was the winner of the temptation competition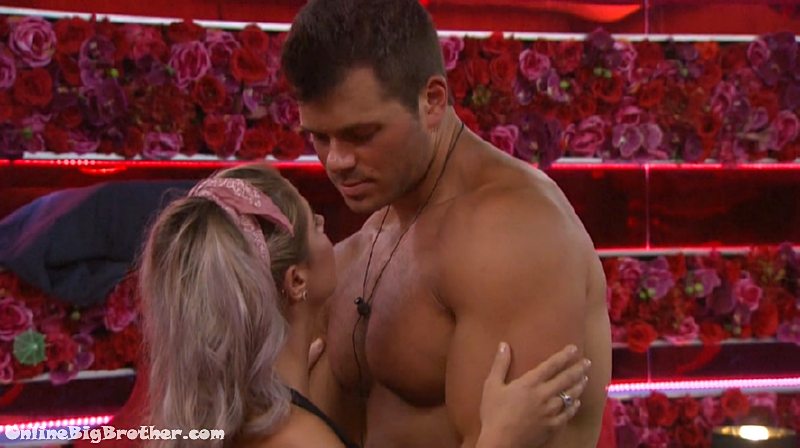 3:55pm Paul, Elena and mark
Paul – If you are my P Josh goes home..
Sounds like Jason lost the Temptation Challenge he's on the block
Paul leaves..
Mark wonders why he doesn't use Raven as a Pawn.
Elena says she had a talk with Paul last night and he guarantees her safety.
Elena – if I go home I get to see me mom and my dog.. You're safe though that's good.
Feed subscription lets you go back and re-watch everything we post here CBS All Access Live Feeds with a FREE 7 DAY trial.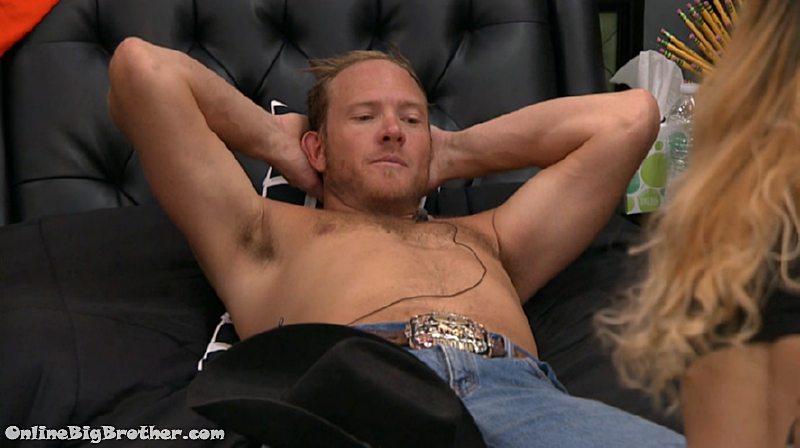 4:00pm Jason and Alex
Jason says Raven would like to vote him off
Paul joins them tells Jason "At least you get to play in the Veto"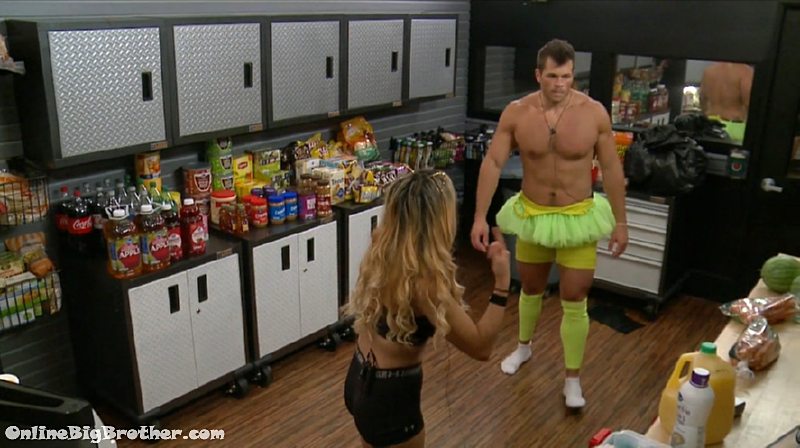 Mark's changing his look 😉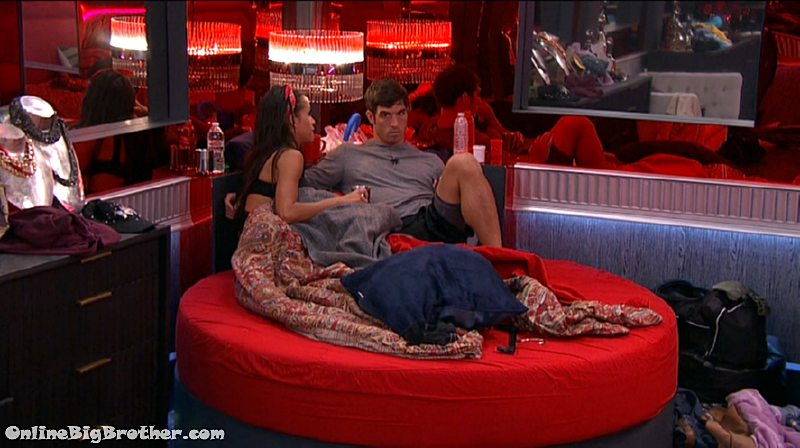 4:10pm Jessica and Cody
When Matt lost Paul is so upset.. and it's obvious Alex is on their side..
Elena joins them "If I go home I get to see my mom and my dog"
Jessica – Jason is on the block right now you think the house will vote out you over Jason
Cody – Yeah, he on their side
Cody – with how much Alex was rooting for Matt and how disappointed Paul was when Matt was out
Cody – they didn't want Mark to be safe
Elena – i'm probably going home this week
Elena leaves..
Jessica – Matt's competition was embarrassing .. Alex beat Matt again..
Cody – when has Matt ever done good.
Cody – I'm never sitting out another one though.. I can't sit out the sidelines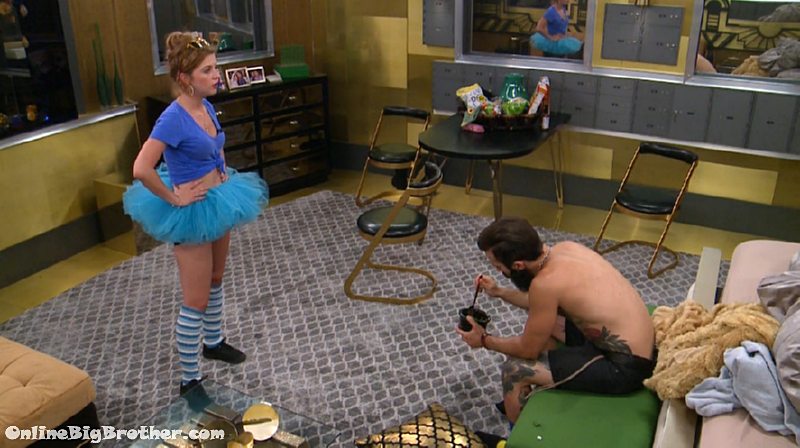 Raven asks if Jessica is going up. Paul tells her he's going to try.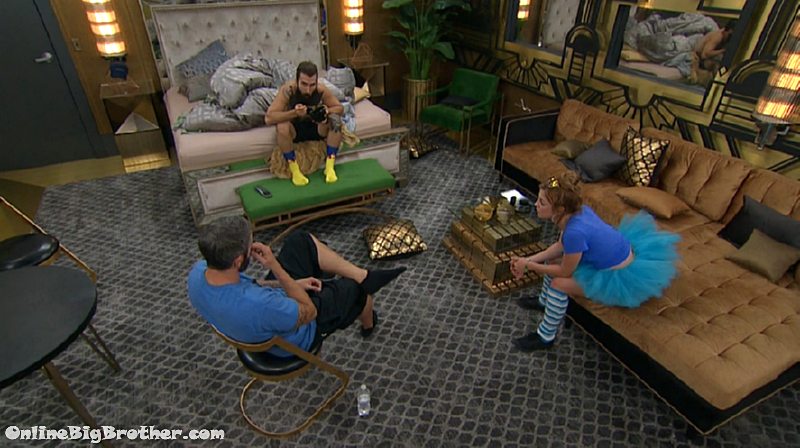 4:14pm Paul, Raven and Matt
Paul – Josh always has to be there as a scapegoat incase something goes wrong
Paul – So I guess Elena..
Paul suggesting Josh and Elena as the nominees.
They talk about why COdy didn't compete.
paul – to keep the bluff going … and the risk factor what if he lost.
Raven doesn't think Alex would go up as the pawn.
Paul – you can ask her..
Paul – it's either someone strong and Josh or Elena and Josh, you guys decide which on is the best option
Raven – what do you think Paul.. (because heaven forbid you make a decisions on your own)
Paul – I don't care either way
Paul points out that Jason is on the block and if he take himself off Paul doesn't pick a replacement nominee
Paul now suggesting someone Strong with Elena. If POv is played Josh goes up
Raven – Elena and Jessica
Paul – it would need to be someone strong next to Elena
Matt – why
Paul – I dunno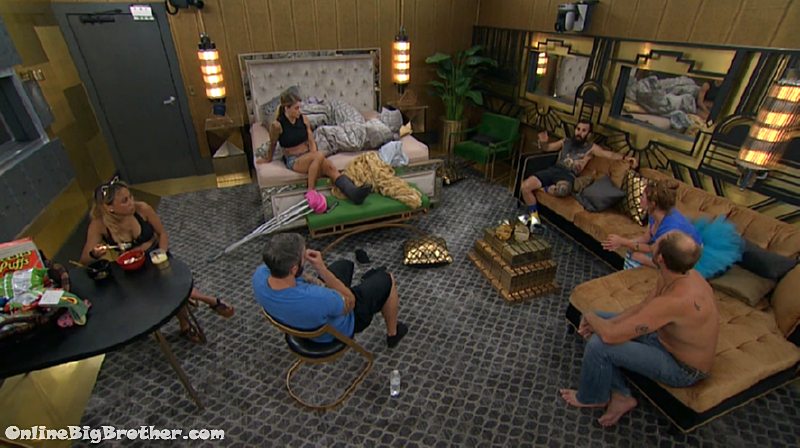 4:21pm a big group planning on what to do this week
Paul is mentioning the scenario where Cody, Jessica, Mark are "off the table" then their only choice is Elena and Josh.
Jason – if I win the veto who do i use it on (WTF .. )
Paul says to pull himself off if Cody and Jessica are on the block. If he uses it Paul doesn't pick a replacement.
Paul says if Elena wins the veto then Josh goes home.
Paul – one of you four have to agree to be a strong pawn
Alex volunteers.. "I ain't come here to play save.. I came to play Big Brother"
Paul wants to get rid of Cody first then Elena and worst case Josh.
Paul – there's four of them and there's 8 of us.. lets not be stupid one of you needs to be the pawn..
Josh comes in.. they tell him to f* off and Keep eyes on the room..
Josh leaves..
Their worry is if Cody's name gets picked. That is why Paul wants a strong person to volunteer so they can win the Veto use it and put Cody up.
Best case the Pawn wins Veto Cody goes up and home
Middle case Elena wins Veto Cody goes up and home
Worst case Cody wins Veto Elena goes home
Paul is suggesting Matt goes up..
Matt – I'm down for whatever.
Paul is dancing around combinations of Matt/Elena, Elena/Alex, Jessica/Cody
Alex – I just don't like packing my stuff but i'm down
Paul says they've all made a solid connection if they win the next 4 competition they get to final 8 "that's dope"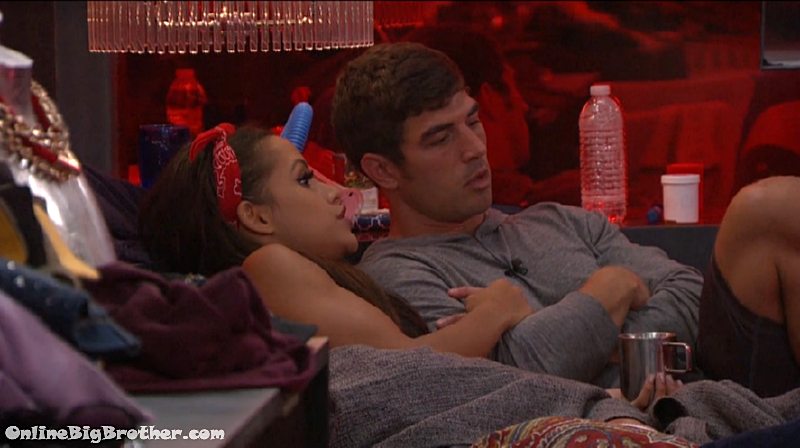 4:39pm Jessica and Cody
Jessica – if one of us goes on the block tomorrow I'm going to tell Elena to start studying
Jessica – it didn't say rewind.. it could be a new comp or it could be a rewind..
Jessica explains that all she knows is after she uses it the 2 nominees are taken off the block and they go to a HOH competition.
Jessica – I hope this HO his the rope one where you get smacked.. I really want to compete in that one
Cody says he's liking this side of Elena
Jessica- that was my girl from the start
Jessica – I don't want to use it on anyone but us..
Links to the ranking system
Rank your house guests here
For those of you that like Statistics here are some expanded reports.