Head of Household Winner – Tommy
Have note are: No Have nots this week, Jack, Tommy, and Jackson were given punishments as part of the veto.
Nominations are: Cliff, Kat & Christie
Power of Veto Players are – Christie, Cliff, Kat, Tommy, Nick, Michie
Power of Veto holder – Tommy
Power of Veto Ceremony – Tommy used the Power Of Veto on Christie
Powers in the game *** LINK ***
Grab your live feeds —-> BB21 Live Feeds Subscription Link
Rank your houseguests —-> Big Brother 21 Ranking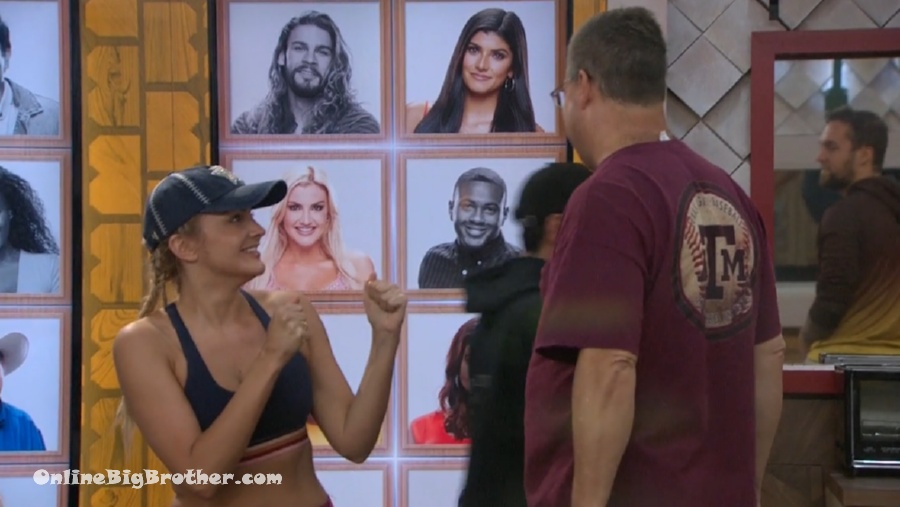 11:23 am Feeds return showing that Tommy used the Veto on Christie. Leaving Kat and Cliff on the Block for Eviction.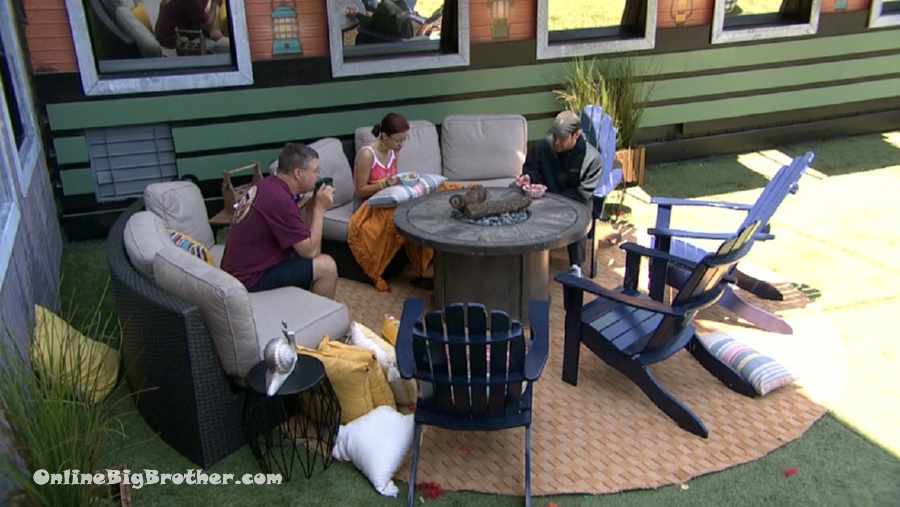 11:28 am Nicole, Cliff, and Tommy.
Cliff tells him the ceremony went well.
Tommy apologizes for not using it on Cliff.
Cliff says he's not going to talk to people today he'll start later.
Tommy – I want to hear from the house
Cliff brings up that Sis has had to do the eggs twice
Nicole was worried they were going to call Sis to do eggs before the Veto ceremony.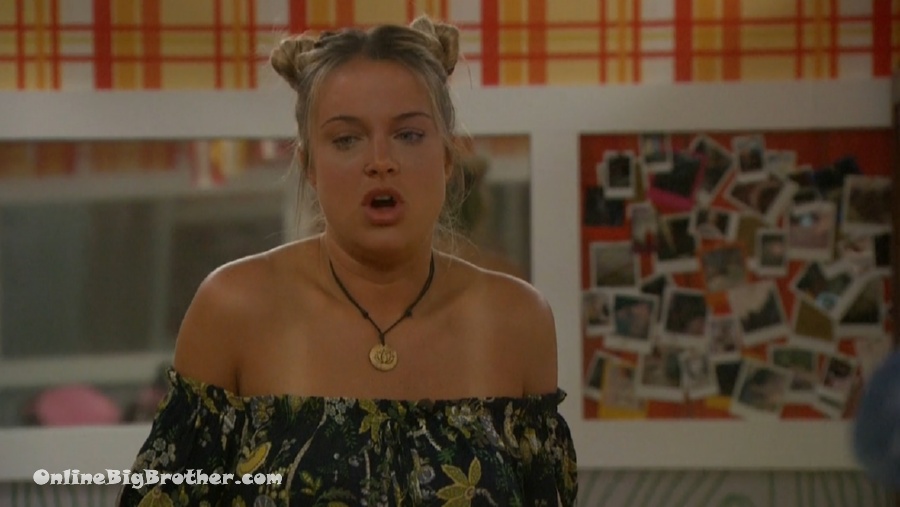 11:33 am Christie and Kat
Christie says now they know everyone they know who they love and who they want to work with and trust.
Christie – it's hard because you love both people on the block
Christie – it's going to be a weird couple days I'm sure we'll (I) will talk a million times.
They talk about how awesome OTEV
Christie – I was meant to play in OTEV I'm a big brother super MAGE fan. Thanks, America Thank you
Kat says "I'm glad Tommy won"
Kat – I think it would have been cool to win. It would have been hard when it comes down to it.
Kat goes on about there still being 3 nominees
Christie now claiming that Tommy would have used the veto on any 3rd nominee because it's not fair
Nick is now with them.
Christie – I'm chalking it up to I really wanted to play in OTEV and the universe put it that way .. I sucked at the egg comp. I wanted to play in OTEV I'm chalking it up to that
Christie – If America hates me at least I'm being myself I can't just pretend to be someone else to make America like me. I will continue to be unapologetically authentic and be myself and I'll deal with it when I get outta here
Christie – I'm never going to be someone I'm not to make people like me
Nick starts talking about doing family therapy and kids therapy. (good christ this is scary)
11:56 am Christie and Cliff
Christie – I'm not going anywhere so whenever you want to chat just grab me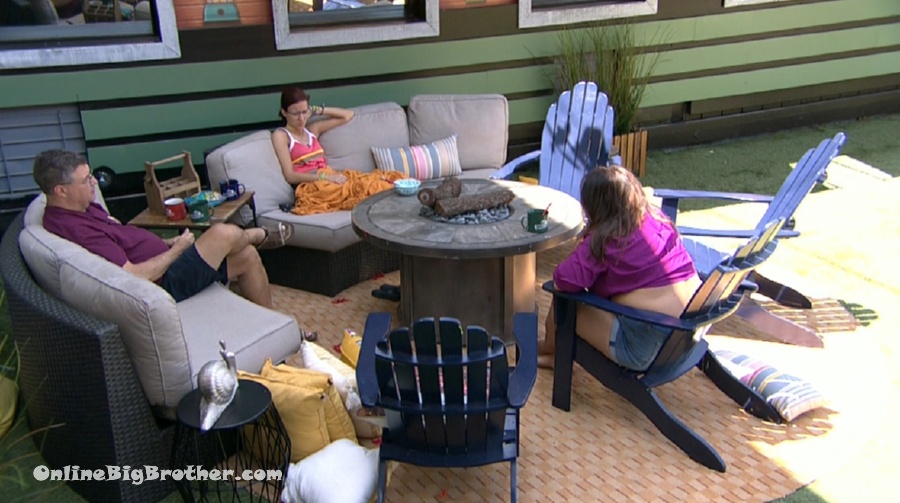 12:12 pm CLiff, Nicole and Jess
Cliff is questioning why Kat was put up
Jess says Tommy was very much a part in trying to flip the vote to get Kat out he was worried she would go after him
Jess adds that KAt is her best friend in the house and even Jess doesn't know where Kat's head is at.
Nicole asks them how close Michie, Holly, and Jess are.
Cliff says that it's a lot tighter than he thought
Jess says that Holly has been acting so weird
Nicole – the way she snapped earlier today OUCH
Jess – she's don that before. I've seen her act very hot and cold it's weird to me
Nicole – off-putting
Jess – she calls people idiots.
Nicole says Holly and Michie are thinking they are sitting pretty.
Cliff – I don't know how to read those two
Nicole says she's wondering if Christie and Tommy would be the better couple over Michie and Holly
Jess and Cliff agree they wonder it too.
Cliff – It's amazing how things change.
Cliff says with Jack gone the 6 isn't there
Nicole – but they keep pretending they're together
Cliff – I feel if I survive this week I am still going to be a BIG target. I will have to lay low a little bit. (LOL how low can you go)
Nicole – we need another BLOW up that doesn't include us. Another crack to form
Cliff can't figure out what is happening with SIS, Nick, Christie, and Tommy.
Cliff doesn't trust any of them Nicole agrees.
Christie joins them .. (UGH)
Share it YO!!
Tweet