Head of Household Winner – Cody
Have nots – Ian, Kevin, Memphis, NicoleA
Nominations -?
Power of Veto Players are -?
Power of Veto holder -?
Power of Veto Ceremony -?
Live feeds —-> Grab your Live feeds here. Try it free.
Rank the houseguests —-> Big Brother 22 Ranking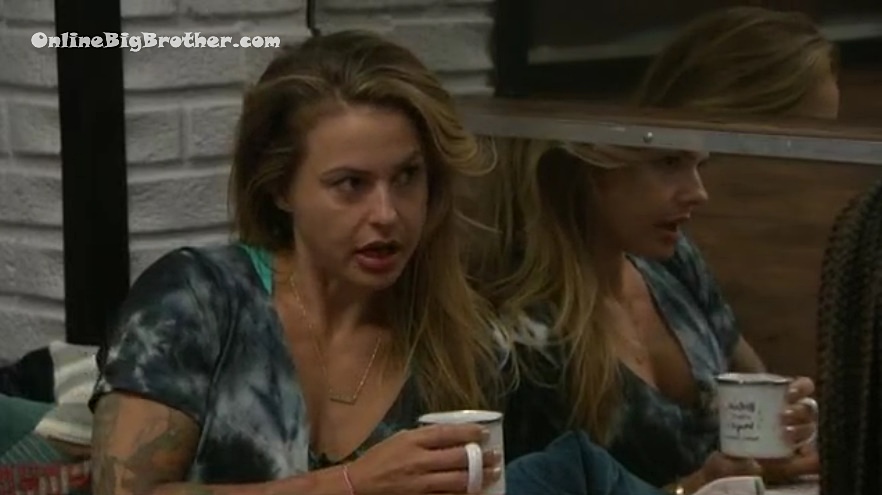 9:38 am Bayleigh and Christmas
Chit chat about how they're lucky because they came from a more recent season whereas other players like Keesha have "Checked out" They both think Cody is hard to read. They mention how Keesha doesn't know much about the show since she's been on. Prior to this conversation, Janelle had told Bayleigh she was worried Cody was going to put her up.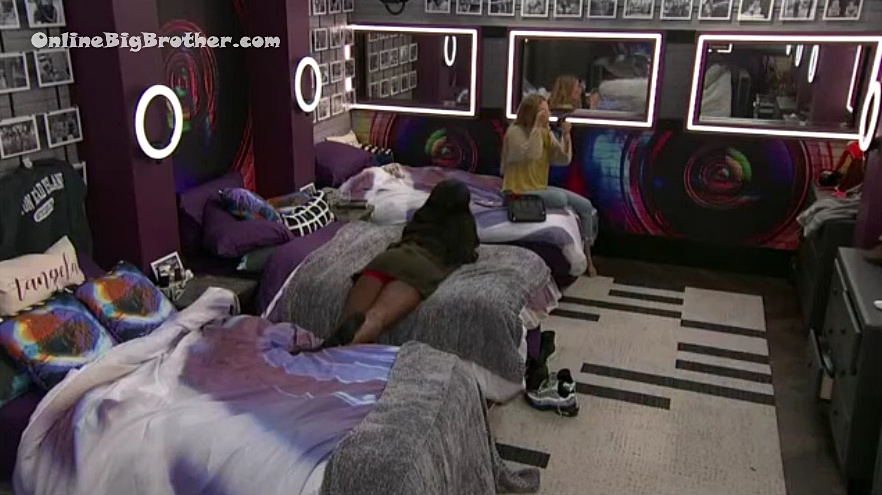 10:00 am Dani, Da
Dani is talking about needing to take out the pairs like Keesha/Memphis and Janelle/Kaysar. They bring up how this season nobody wants to be the first to talk game. Dani says she likes Tyler and didn't expect to. She worried it was going to be Tyler and Kaycee adding that those two would have been dangerous. Dani was worried that Paul and Josh were going to be on the season once she saw Christmas.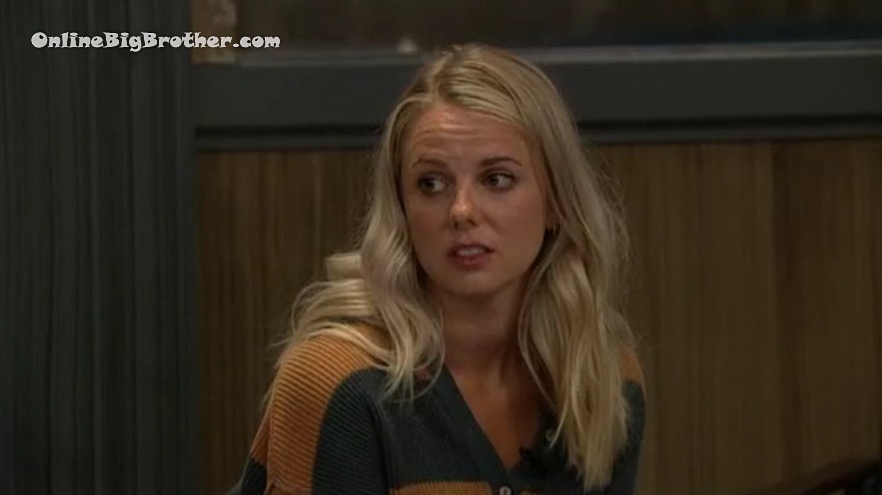 10:05 am NicoleF and Cody
Nicole asks him if they can be ride or dies. She says she's trying to form a girls alliance and if he tries to form a guys alliance they can work together and she will "tell him everything". Her girl's alliance that she'll sell out to Cody will be composed of Dani, Da'Vonne, and Christmas. Cody says Da'Vonne and Bayleigh are going to be tight with them. Nicole wants to work with Da'Vonne. Cody warns that Dani is "Sneaky" Nicole plans on getting close to her. Cody says Kaysar is "talking a lot" says he's the type of player that is always going to be talking. Cody going on about how many competitions Janelle won on her season. He brings up putting Kaysar and Janelle up (For the love of GROD give them the safety suite)
Cody again brings up how smart Dani is and how they have to be alert with her "She's always looking around constantly"
Cody saying the three he's thinking about targeting are Kaysar and Keesha if the veto is played then, Janelle.
Nicole – you don't want JKeesha to go home on your HOH
Cody – I don't even know who she is, to be honest
Nicole – she's sweet but.. she's someone I feel like I could talk to if she won HOH
Cody says Enzo is going to want to form something with him.
Nicole is going to try and get Dani to start the girl's alliance.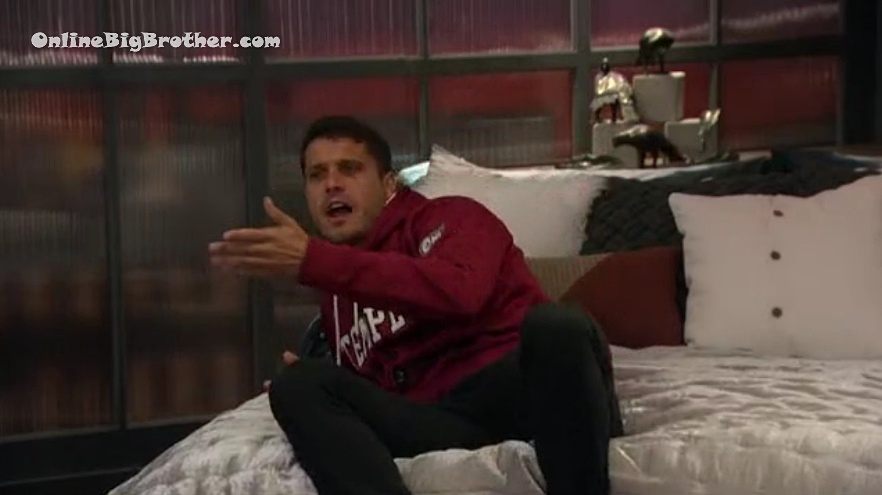 10:20 am Cody and NicoleA
Cody and NicoleA claiming he didn't do any pre-gaming.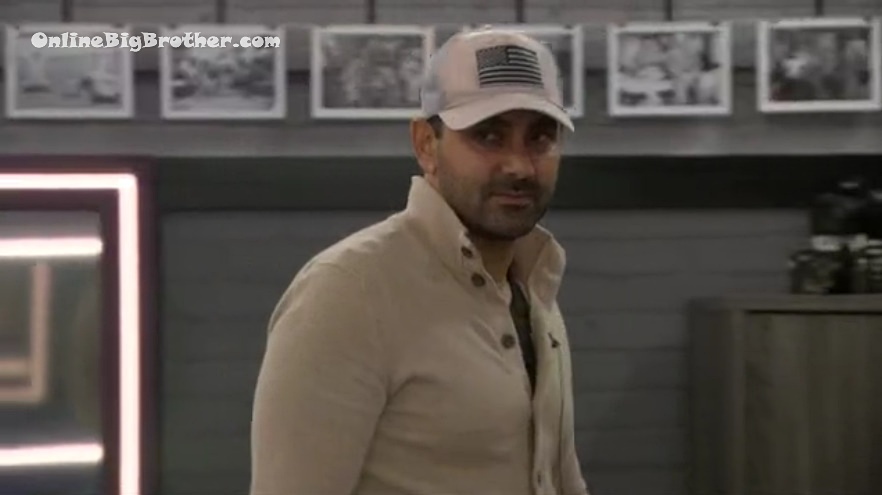 10:34 am Kaysar and Dani
Dani – is there anyone you feel like you don't like?
Kaysar – I don't have a read yet but I'm trying to keep an eye on Cody and Tyler
Dani – Tyler is really nice
Kaysar – yes but that is exactly what he's good at
Dani – that's his game yeah
Kaysar – he's the nicest guy in the world and
Kaysar – everyone has their natural state when you have high amounts of stress they resolve to what they are most comfortable with and that is their character.
Kaysar – the advantage we have in Allstars is we know what people will resort to you know how they are and they will always go back to that
Dani – it takes a couple of weeks always
Kaysar – you have to apply a little heat.. keep your eyes open.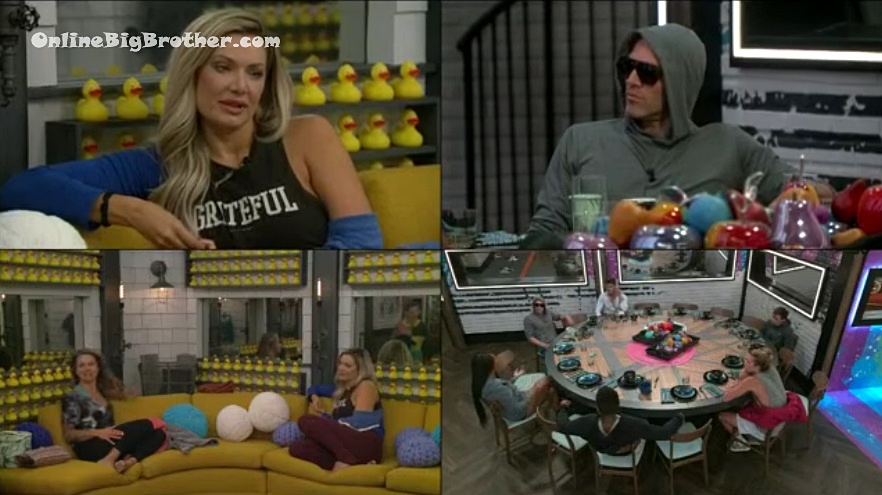 11:23 am Chit chat
They are unsure about what is going on as they were woken up early and told there was something to do today. They wonder if it's nominations a day early because of the "strange" week one schedules they usually have. (We know they will probably be told about the safety suite twist. Everyone's favorite twist now that Kaysar and Janelle are targeted)
(Could also be swimsuit picture or Slop)
At 11:30 feeds go down.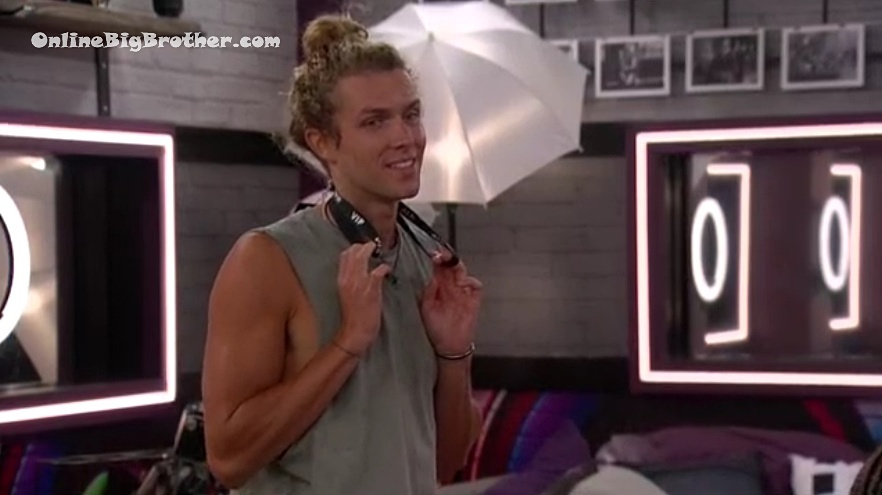 Noon Tyler and Bayleigh
Doing the "It's in the past" thing. Tyler tells her he thinks they should make the house think they are against each other.
Bayleigh mentions how people in the house are already talking to her about it they already think the two of them are at odds.
Tyler – it could work
Bayleigh – we can make it work.. how are you with Cody
Tyler – I talk to him he really doesn't say much to me. Do you want to play
Bayleigh – I don't know do you, I feel it's early
Tyler – yeah But you don't want to waste it.
Tyler – Bayleigh if we can pull this off.
Tyler tells her they can be a team.
Tyler says he was rude to Bayleigh on their season "It weighs on me I don't want to be this manipulative dude"
Bayleigh goes on about how he played a "Dope game"
Tyler says he "swear on my life" he won't be rude to her "It messes with me still"
Tyler adds that he didn't deserve to win because of the way he treated people.
(Janelle, Kevin, Bayleigh, and Tyler have the VIP tickets. Sounds like they get to choose to compete in the safety suite)

12:05 pm Christmas joins them and Bayleigh leaves. They talk about honouring their ride or die. Being distant to each other than near the end turning it up.
After Christmas leaves David comes in. Tyler asks him if he's ready to "ride this out" David agrees. (Tyler has deals with Christmas, Bayleigh, Cody and David)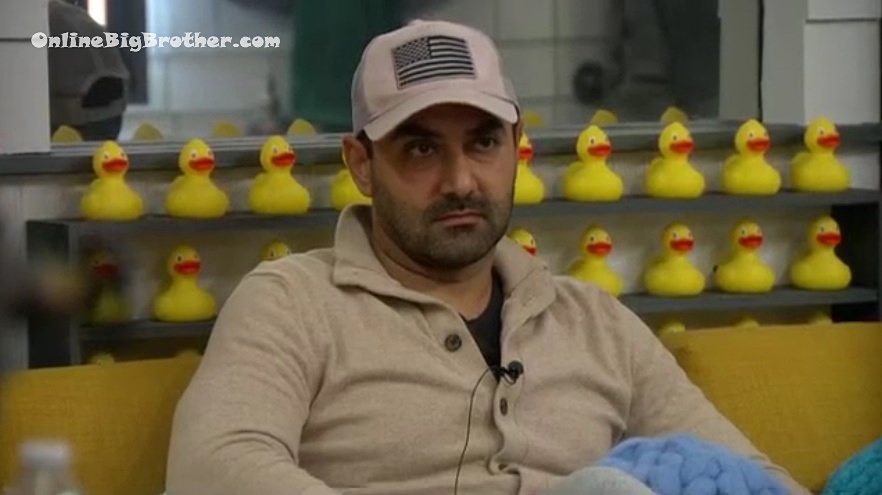 12:16 pm Kaysar and Dani
talking about not seeing many people go up to talk to Cody.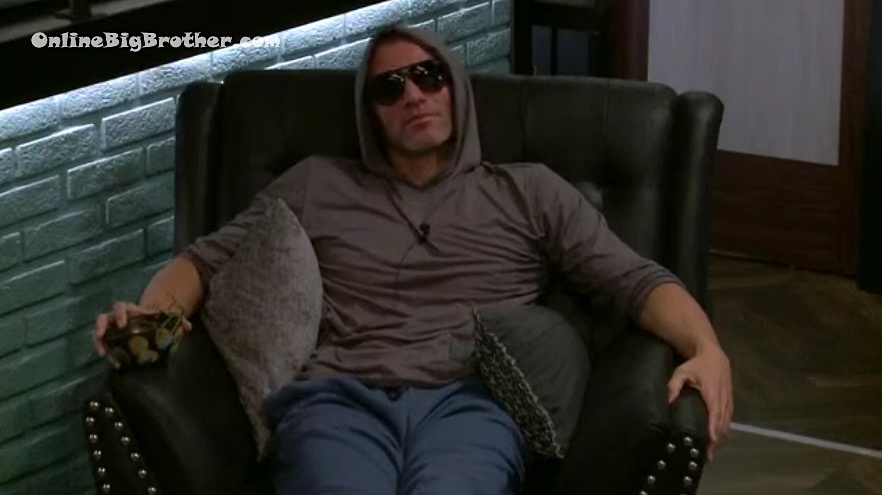 1:10 pm The entire house seems to be engaged with general Chit chat about BB. Enzo chilling.