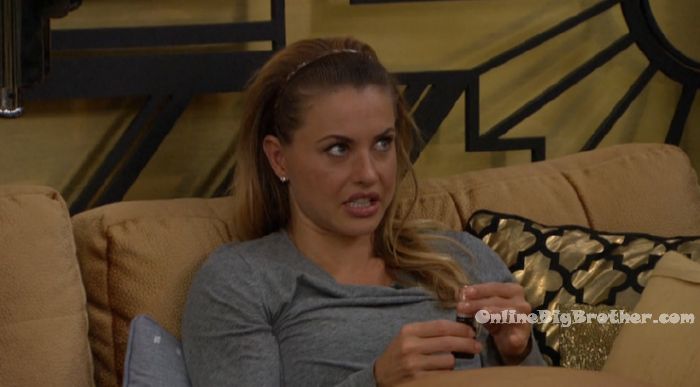 Check out our BB19 Ranking Grid. . rank your houseguests here
Head Of Household: Christmas
Nominated: Matt & Jason

9:05pm HOH room – Christmas and Raven are painting their nails. Paul is napping on the HOH bed.
Raven talks about Derrick Levasseur (BB16 winner) coming into the house. Raven – Matty is like a block star right now .. its so funny. Three in a row. If you're going to do it, do it. Christmas – Someone said that was the most peaceful nomination ceremony. Did you say that? I thought about saying Matt I just don't like you. You're guilty by association. I was actually having a hard time figure out what I wanted to do. Raven – you did a good job. Raven – I feel like this next competition will be endurance. Christmas – I feel like I won't be able to compete. Raven – you can't because you're HOH. Christmas – Oh yeah.. sometimes I'm just pretty. After this week its just 8! Raven – I think its after this week we get the videos from our family. Raven – I keep saying that I would go on the block but he said no. Christmas – I didn't want to make that decision. I wanted you guys to make it. I am excited we're going to be top 8 next week. Raven – I know and that means zingbot is coming soon. Christmas – I like that we've always hung out. Raven agrees.

See what they can't show you on TV Try the live feeds for FREE!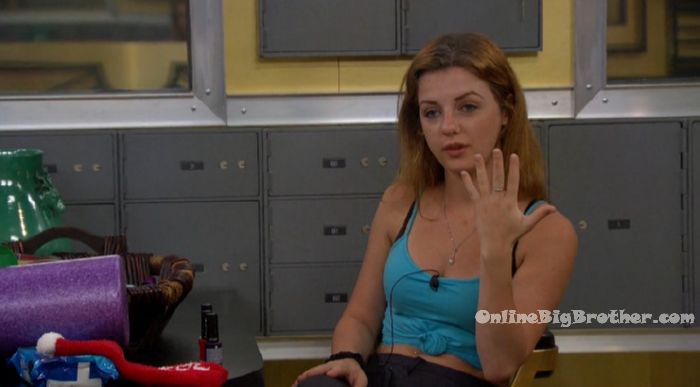 9pm – 9:20pm Bedroom. Alex, Jason, Josh and Kevin are all laying around chatting about random things. Josh – I am happy you two won. You (Jason) so that you get your letter and her (Christmas) because she feels like she can't compete. Double eviction couldn't have gone any better. Alex – well.. Josh – it could have if Mark had walked (out the door).

9:22pm Kitchen – Matt and Josh.
Josh – they've been acting shady for awhile. I trust you and I trust Raven and I feel good about it. I feel like we don't even need to talk. We've got each others back but sh*t is going to get CRAZY! Matt – I know. Josh – we will see how it plays out but sh*t is going to get crazy! Matt – yeah. Josh – I want to keep digging. Cody came out with a lot. Matt agrees .. that's your boy Cody. Josh – man.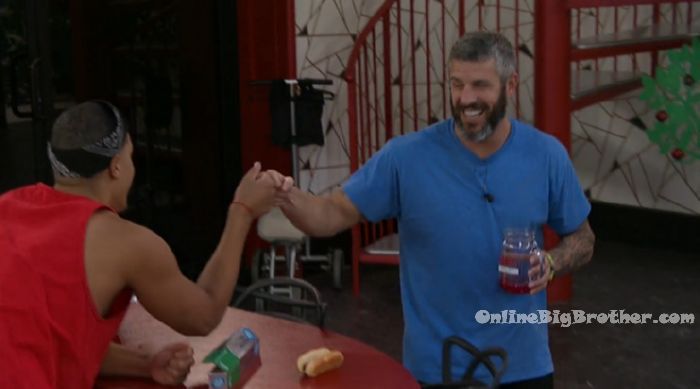 9:30pm HOH room. Matt, Raven, Paul and Christmas.
Matt working out. Raven – do you want me to sit on you? Matt – this is the only time I would say no. Matt – your butt will not quit in those pants. Christmas – like two bull dogs fighting. Matt – Josh is pretty observant. Christmas – he is when he stops being paranoid.

9:40pm – 9:47pm HOH room. Christmas and Paul.
Paul – Kevin pulled Jason aside right after nominations and said this is perfect.. If you win the veto maybe just stay up there and we get Matt out. Christmas – what is his f**king push with Matt and why is he trying to change my agenda!? Paul – because he is dumpy. Christmas – I in on another conversation .. I walked into the lounge room and Kevin was asking why Mark didn't use the safety on him. Context clues basically saying that if Mark was loyal he wouldn't have done that. Kevin – weird man! Christmas – it makes me nervous that things are so chill! Paul – someone will find a way to fu*k up. Christmas – like f**king Kevin! Paul – such a weird dude! Why even stick you nose in and get involved like that. Christmas – he has had it out for Matt for the last few weeks. HARDCORE! Paul – its because he doesn't have him. Christmas – he does seem to be chilling out a bit more.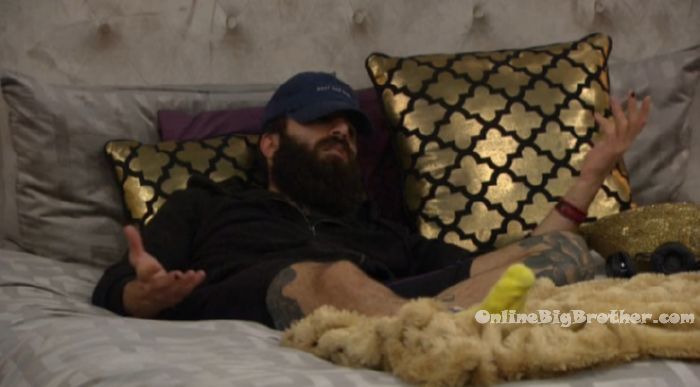 10:18pm – 10:25pm Lounge room. Matt – you could be a butt model. Raven – well I model. Matt – foot model? Raven – no, well my butt is in the pictures. Matt and Raven get ready and head to bed. They're tired and want to "sleep".
10:18pm – 10:40pm Bedroom. Kevin, Josh, Mark.
Josh – Jason is sleeping like a baby .. he is like a big baby. Josh starts talking about Megan and how she played 8 weeks in one. The conversation turns to talking about when the finale is. Kevin – counts out how many people are left in the house and how many weeks it will take to get down to the final 3. He then says trust me, the finale is on September 27th. (Its not. There will be another double eviction coming up.) Kevin talks about the casting process. He says he was picking up his daughter from work and she was late so he tried out.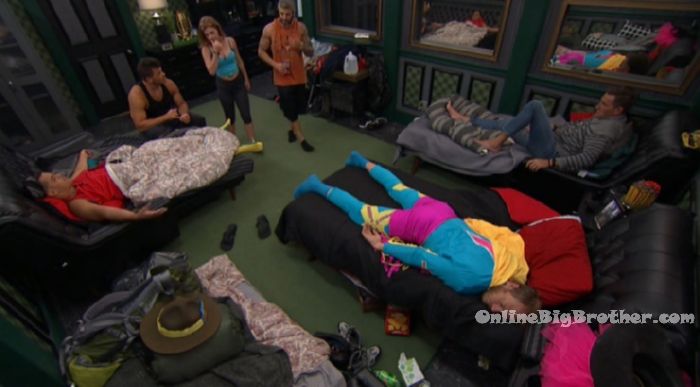 10:45pm – 11:10pm Kevin goes and gets the olive oil. He holds it up to the camera and say this is good for everything. You can put it on your cuticles. You can tan with it. It has to be the extra virgin olive oil. It can't just be virgin. It has to be extra. He then goes and puts it on his feet. Josh – why are you putting it on your feet?! That's disgusting! Kevin – if its good for you cuticles why wouldn't it be good for your feet. It moisturize them, brings them back to life. Alex joins them and starts putting lotion on her feet. Kevin – olive oil is good for that too, right? Alex – yeah. Kevin – look at mine.. they're blooming .. like a blooming idiot.
FLASHBACK and watch everything you missed: Live Feed 7 day FREE Trial!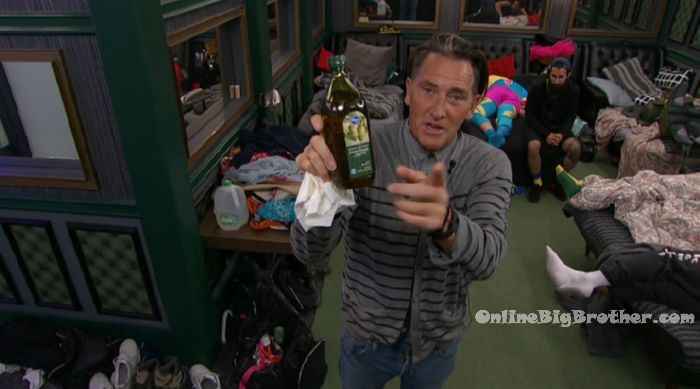 11:35pm – 12:15pm Paul, Kevin, Jason, Josh are in the kitchen eating. Kevin complains about how one time Cody ate 4 chicken breasts in one sitting and another time he ate 12 eggs.
12:20am HOH room – Raven and Christmas.
Raven – havenots and veto tomorrow! It sounds like they're working pretty hard out there. Big Brother blocks the feeds. Who is going to be your havenots? Christmas – I don't know. I haven't even thought about it. Raven – well you know you already have Josh and Mark. Josh wanted to do it. Christmas – I only need one more. I don't even know if I'll get to pick. Josh joins them.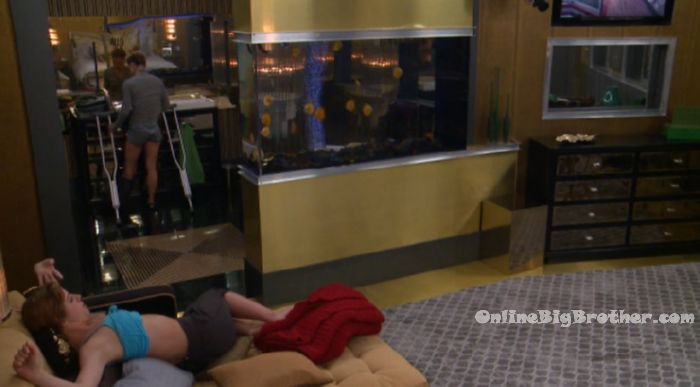 12:50am – 1am Kitchen Mark and Josh talk about past events of the seaon..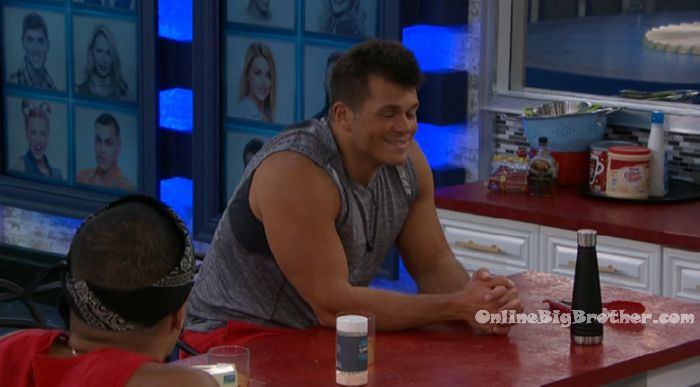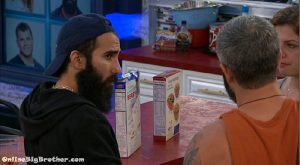 1:49am Paul, Raven and Matt
Talk about Elena's boobs being put all over the internet.
Paul – home girl never cared.. for only ever dating 1 guy ..
they laugh..
Paul whispers "you guys feel super comfortable with Josh"
Paul – I think they are genuine sa f*
Paul says them 5 have never f*ed each other (Xmas, Josh, Raven and Matt)
Paul adds that Josh told him that jason was humour the conversation with Mark.
Paul – we need to be smart on how we act on it
Paul – this next 2 weeks here's the thing, we get down to 8 if we f*ing, I 1 of us wins next week that puts us at 7. We all play in the veto at that point
Paul – We can save our a$$es
Paul – if mark is on the block we should get rid of mark over Jason
Matt – agrees.. what if Mark wins the veto
Matt is worried if Noms stay the same, it'll be a tie between him and Jason
Paul says it would be perfect they send Jason home and Xmas would have that blood on her hands.
Paul – she has an excuse.. she said it… he didn't vote for me so I can always say that (Jason)
Paul adds that Xmas said she does't mind taking the heat. (evicting Jason)
Paul says Xmas doesn't want to be in a situation where she's being dragged to the end.
Paul – xmas is an asset totally in our favour
Paul says right now Kevin and Alex are like "oil and vinegar" they f*ing hate each other.
Paul – Alex has Jason on a leash.
Paul adds they take out Jason, Xmas can pull in Kevin and one of them can tie in Alex. (if you guys take out Jason Alex better go to war against all y'all but something tells me she'll stick with the friendship cause it's bb19)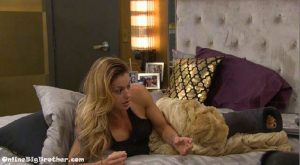 3:04am Josh and Chirstmas claim they are the underdogs.
Xmas – I have a cast on my foot
Josh says matt and raven Annoy the f* out of him.
Xmas agree points out that they've been better lately
Paul saying if Kevin isn't the "Cool guy in the mix"
JOsh – you know what he says about you.. Man this kid likes to talk.
Xmas points out that Kevin always makes a fish face in front of the mirror.
JOsh – I asked him, Kevin when are you going to win HOH so we can see a picture of Alana.. he said it's not the time.. always it's not the time
Xmas – he's going to get backdoored outta here without HOH b1tch
they all laugh
Paul – what he doesn't understand is these comps get way harder.
Paul – wait until the ice luge comp.. if that mother f*er falls he's going to break his hip
Xmas laughs "he's going to break his hip.. "
Paul says the ice luge is very hard comp he was sore for days after last year.
Paul says he's going to torment Kevin tomorrow. Says that Kevin gets Jealous when Paul Gets more attention.
Paul says keivn was pissed when he gave Christmas the steakhouse pass
Xmas – pissed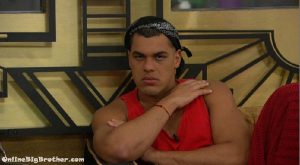 Josh shows us what Kevin looks like after not getting the steakhouse pass.
Paul – every time he asks me to request chocolate milk I never do it..
They laugh
Paul – you want it mother f*er go ask
Xmas – YA
Paul – b1tch, mother f*er, I ain't cooking for you, I ain't your b1tch, you're 56
Xms – he's just now starting to put some food on his plate.
Xmas tells them that Kevin Risnes his plate and Cups out.. explains that he sits there at the sink pours water in his cups after using it
Xmas – I swear to f*ing god he just rinses it with f*ing water
JOsh – that's so f*ing disgusting
Xmas – I swear to god I watched him
Paul – that's why I use my own bowl.
Xmas points out that Raven and Matt pull their weight in the house when it comes to choirs
Josh – hell ya
Paul – thw way to get to Kevin is just keep doing the little things he does to us back to him and laugh about it.. he will lose his mind
Xmas – do we want him to lose his mind that fast..
Josh – I can't deal with that now
Xmas – it'll f* up our game
Paul – if he says , Are you done solving the world problems to me 1 more time
Xmas – he never says it to me because he doesn't think I'm capable of it.
Josh – half these motherf*ers haven't won HOH and they think we're not capable of sh1t. (Calm down chief.. only Paul has won and independent HOH this season)
Xmas says they can't poke Kevin too much right now
Paul – fine then I'll poke him.. I don't care
(So it's Kevin is one Paul is going to target to get sh1t on this week)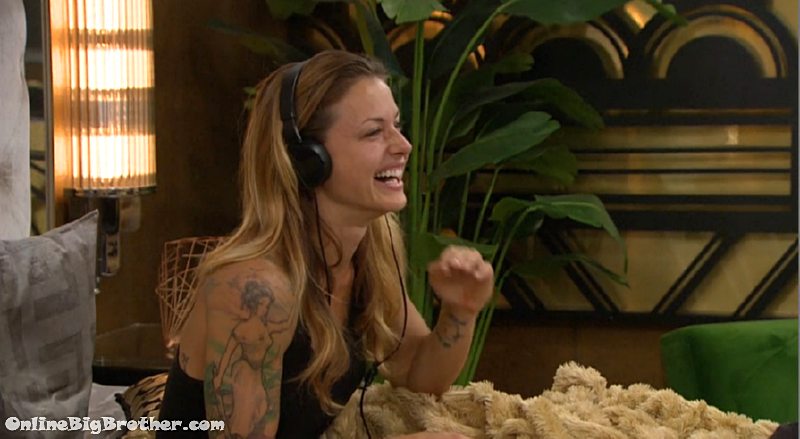 3:44am Xmas cackling at Paul chasing a mouse.
4:35am Xmas makes a hair rat to put in Paul's pan trap …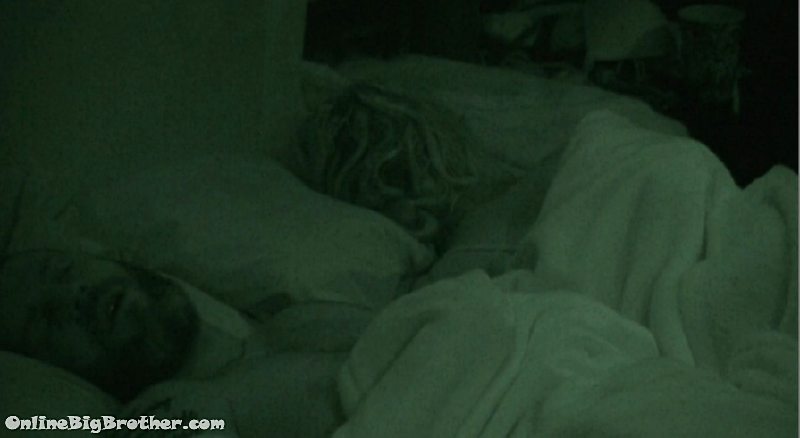 6:17am The best game play i've ever seen (Simon)
4:30am on point.. "I'm hungry bro… " #BB19 pic.twitter.com/gwxTx4AHHm

— OnlineBigBrother.com (@bigbspoilers) August 19, 2017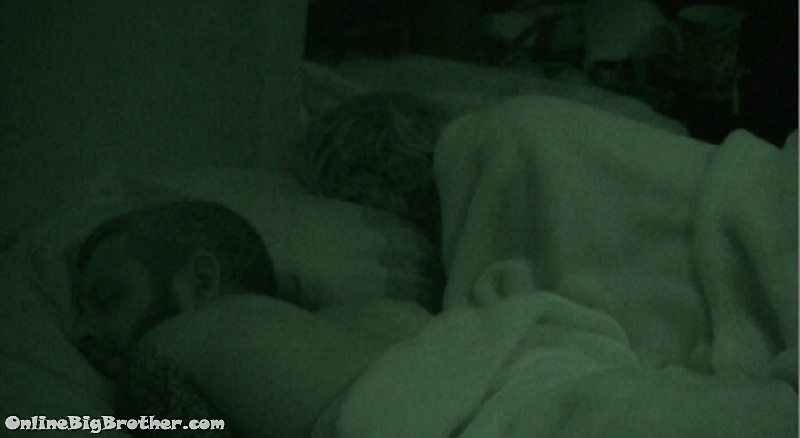 8:34am MAstermind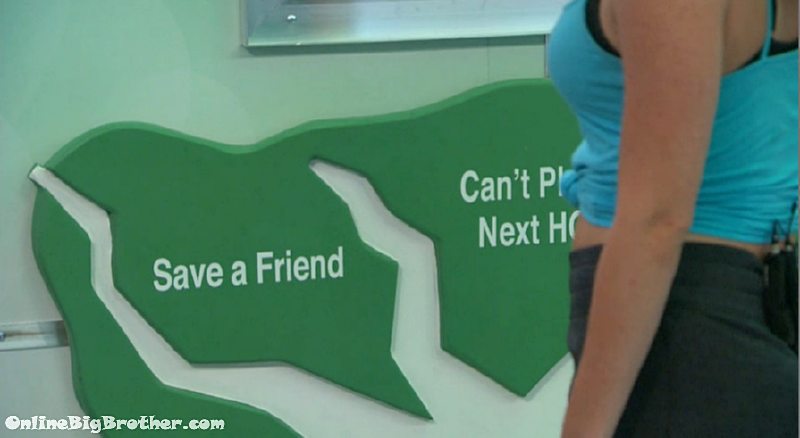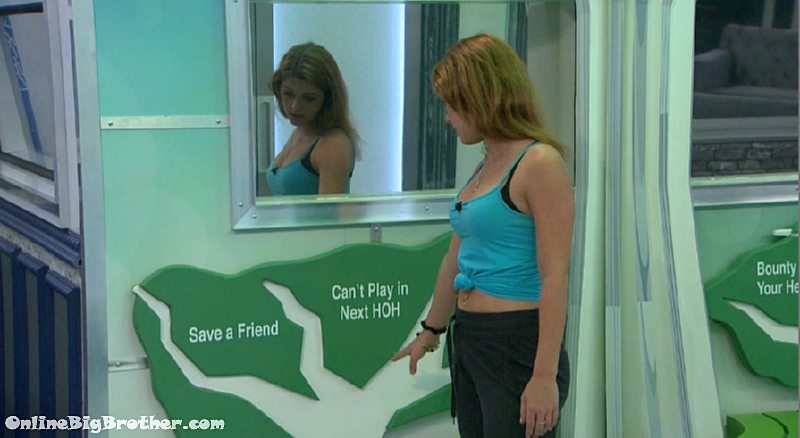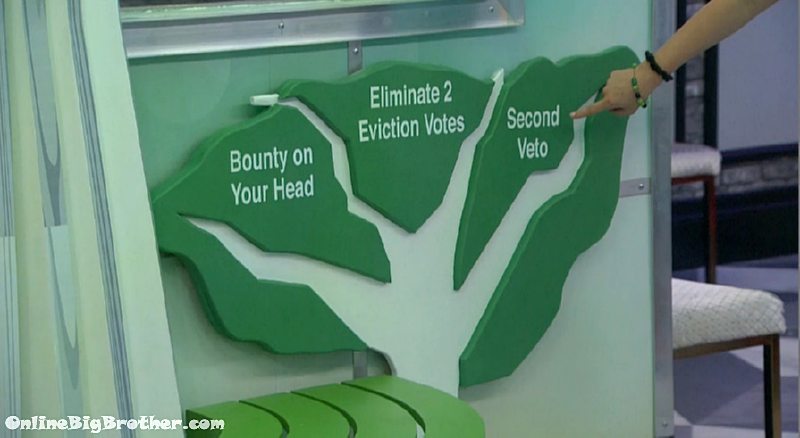 Temptation Twist Tree
(Part of the Twist coming up)
Save a friend
Can't play in the next HOH
Bounty on your head
Eliminate two eviction votes
Second veto
If you plan on buying anything from Amazon. Use this link Amazon home
Doesn't cost you anything and we get a small cut.
Links to the ranking system
Rank your house guests here
For those of you that like Statistics here are some expanded reports.