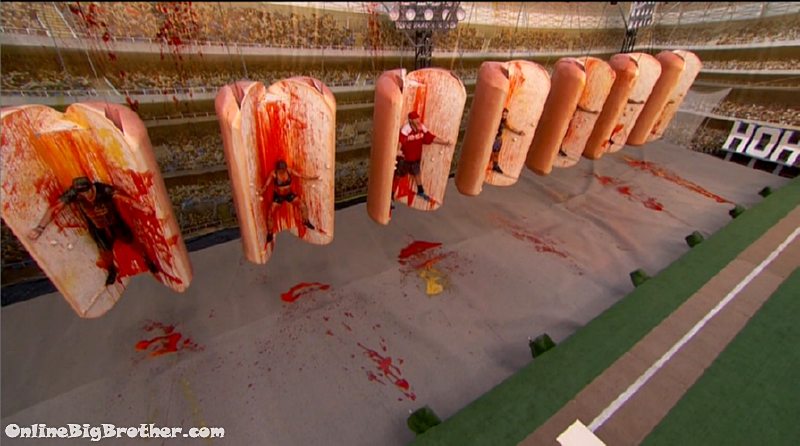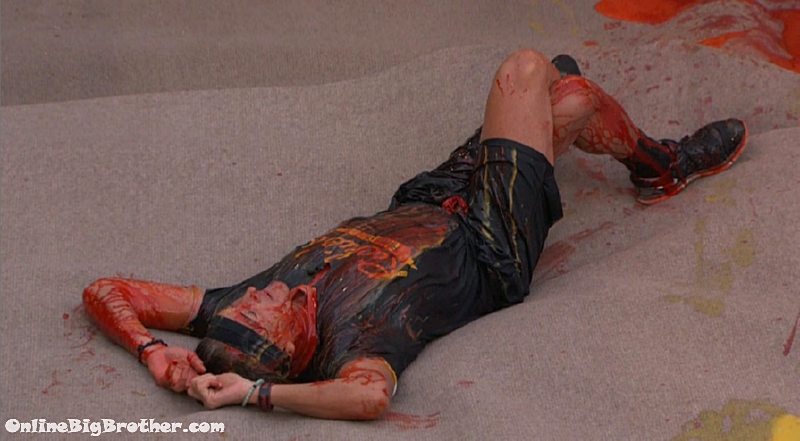 Kevin falls off..
Josh – Good job Kevi..
Kevin – F* off JOsh..
They're all being obnoxious in the hot dogs. Xmas is cackling off to the side. Looks like slipping is a real problem.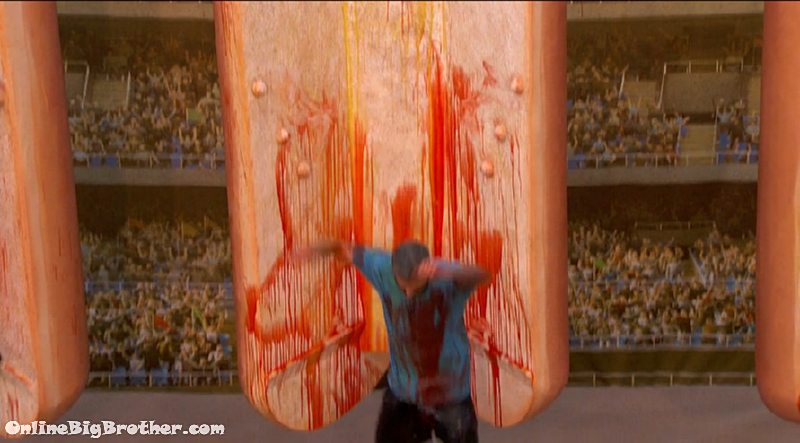 7:14pm Matt falls..
he did say he was a expert loser #BB19 @DawgsBigBrother pic.twitter.com/AnVq01nnF1

— OnlineBigBrother.com (@bigbspoilers) August 25, 2017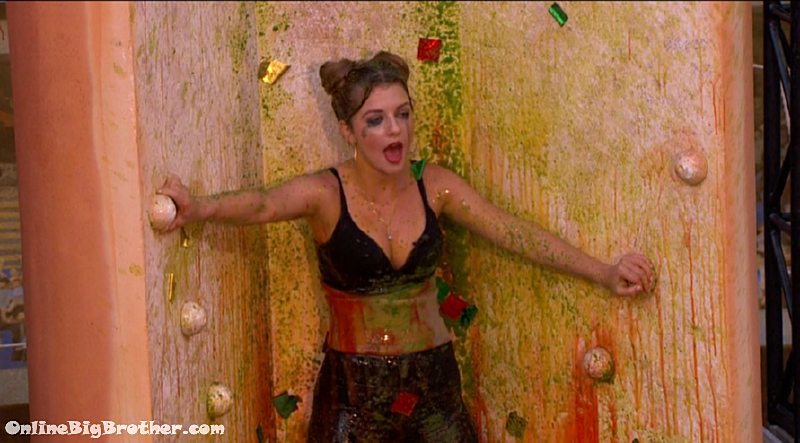 7:20pm
7:24pm Josh out..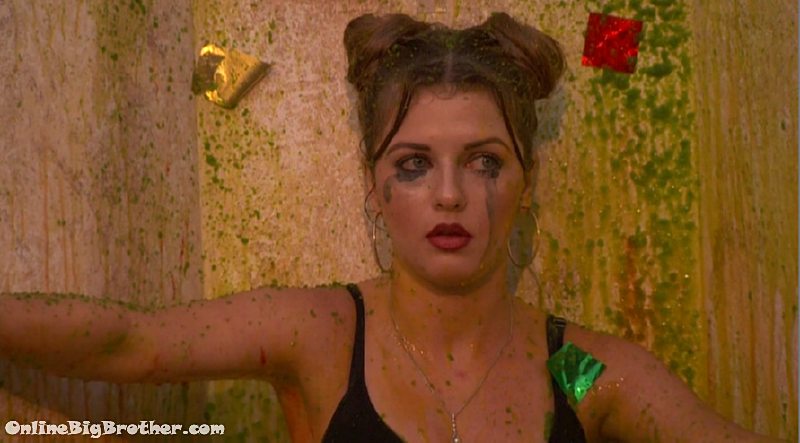 7:40pm Raven is telling them to throw the HOH out "You know who I want"
Jason 'Who"
Raven – I want a letter from my mom..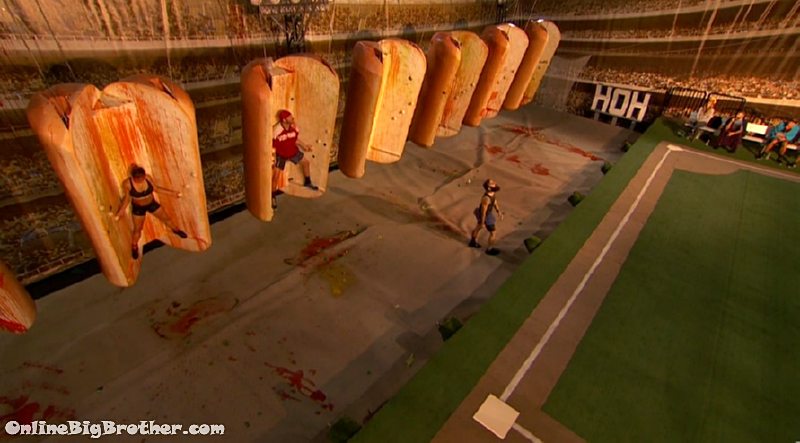 Paul off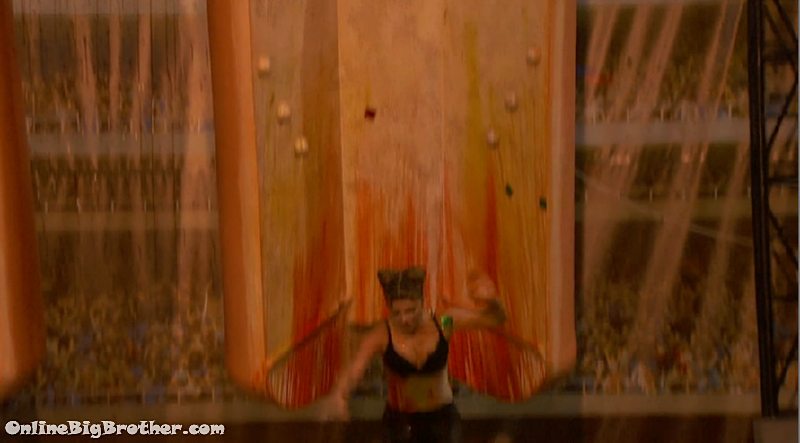 Raven off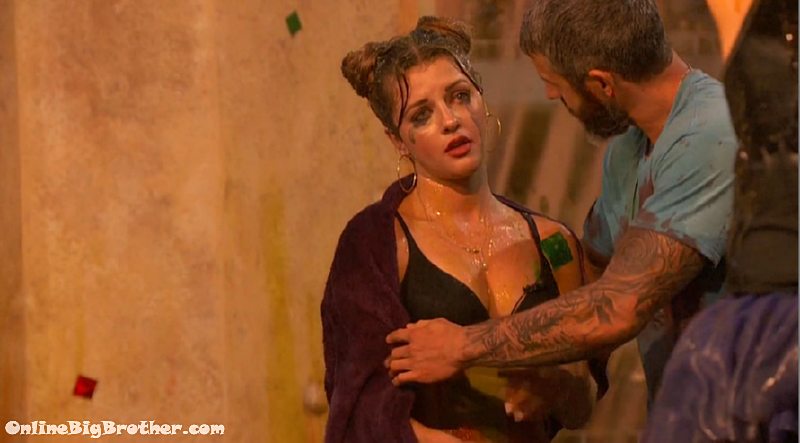 Raven cries..
Matt tells them to go inside.. Says it's shady.
Matt is shitting their pants that they are still on the hot dogs. Wants them to get off so they can eat pizza.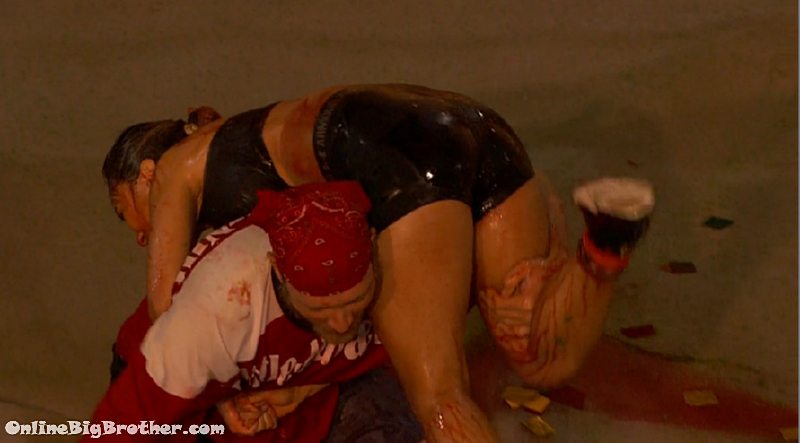 Jason wins the HOH!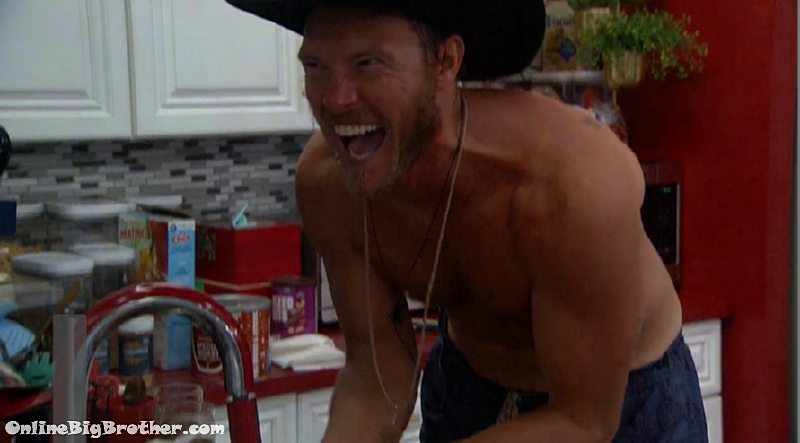 8:09pm Feeds back..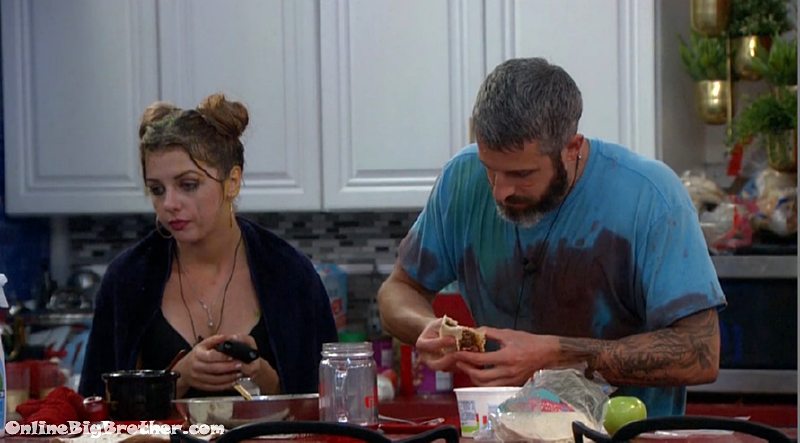 8:12pm F*ed
Paul thinks that production shook his hot dog when he was stretching.
Matt says he fell after stretching as well.
Paul – they hate us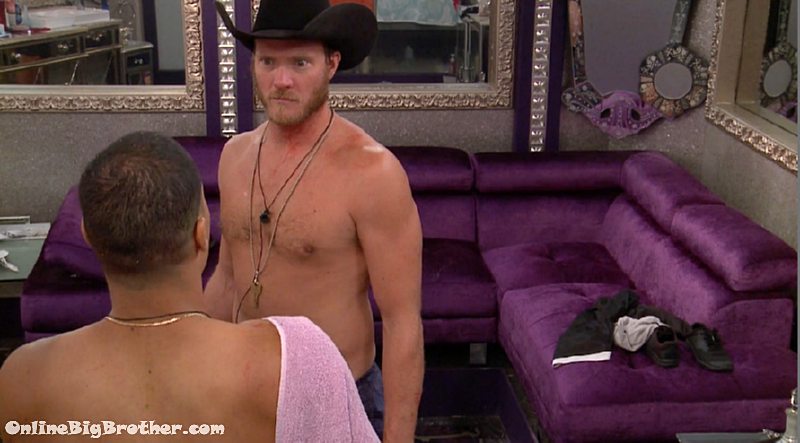 8:14pm Josh is telling the Kevin starts "Spazzing out" saying he didn't do it he didn't vote out matt.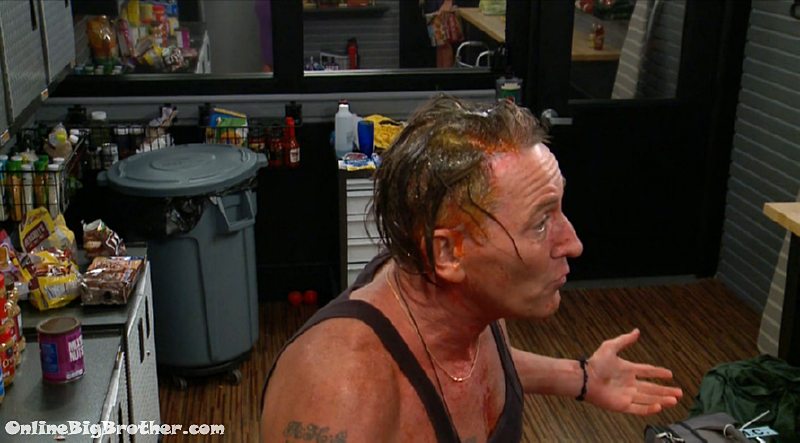 8:17pm Jason and Kevin
Jason tells him it was Alex and him that voted out out Matt.
Jason – CAlm down.
Kevin – if you had asked me I would have voted for Matt..
Jason – just act like you don't know
Jason tells him everything is going to be alright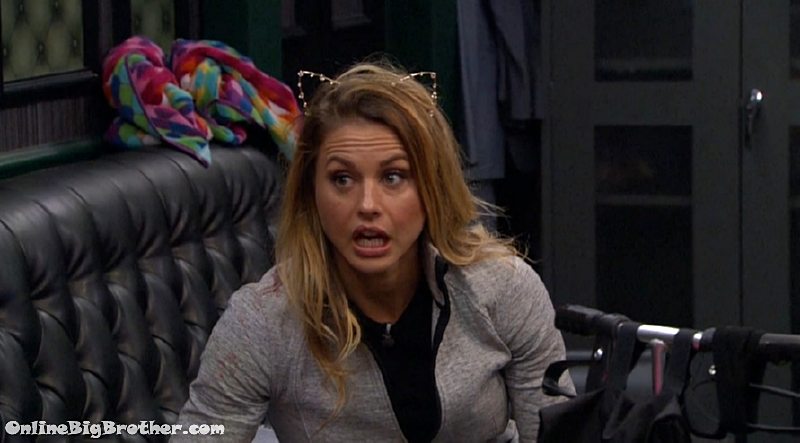 8:31PM Xmas and Alex
Talking about Kevin acting weird about the vote.
Raven joins them.. Alex pretends that she didn't know Raven had fallen off.
Raven says Kevin is the only one that hasn't been on the block.
Paul joins them.. Raven – 'we're telling them Kevin's the only one that hasn't been on the block"
paul – we'll I haven't been on the block
raven – oh
Matt finds his happy place #BB19 @DawgsBigBrother pic.twitter.com/YWFRGAa8aX

— OnlineBigBrother.com (@bigbspoilers) August 25, 2017
8:37pm
Paul and Jason
Paul says the second vote was Raven.
Jason – Kevin and Raven those were the two votes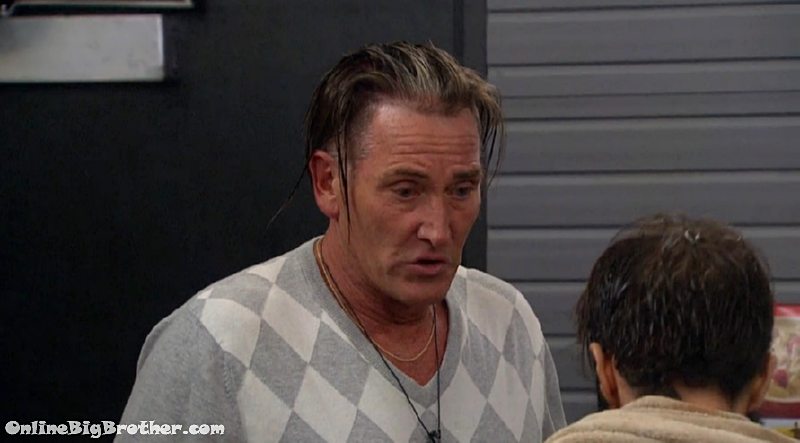 8:50pm Kevin and Paul
kevin says Jason and Alex are formidable it's going to come down to the two of them vs Alex and Jason.
Kevin tells them the people that voted out Mark was Alex and Jason (ZOMG)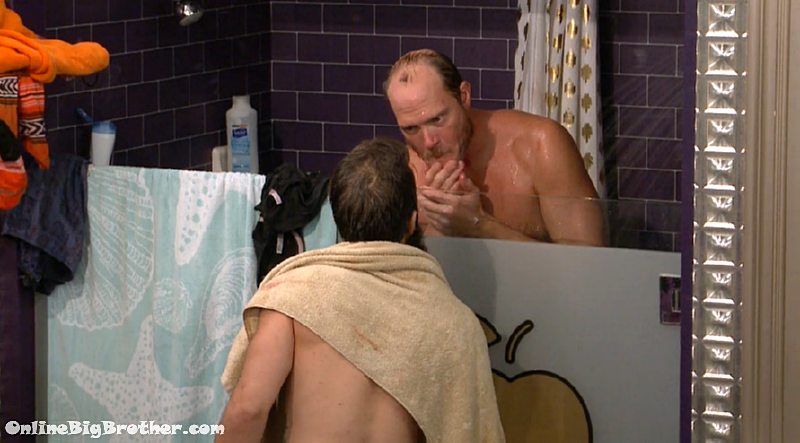 8:55pm Paul and Jason
Paul says Kevin is going around saying the vote was from Alex.
Jaosn – No I told him it's not Alex
Donations help us keep the lights on. If you would like to support the site please consider donating.
Links to the ranking system
Rank your house guests here
For those of you that like Statistics here are some expanded reports.