Feed subscription lets you go back and re-watch everything we post here CBS All Access Live Feeds with a FREE 7 DAY trial.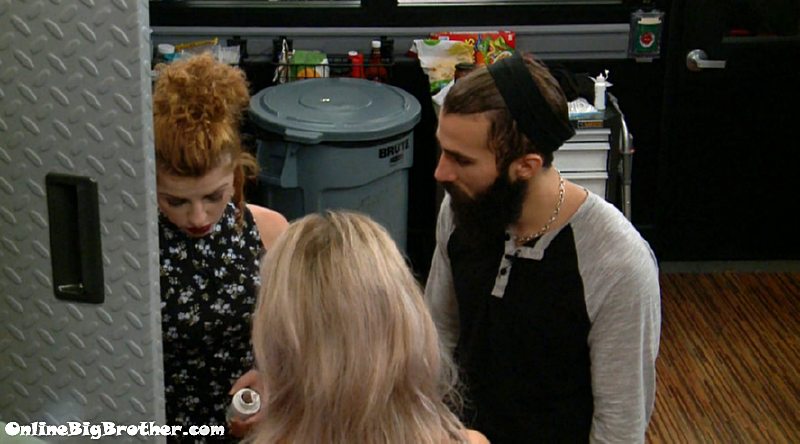 1:30pm Paul, Elena and RAven Storage room
Elena says she's getting nervous that Dom has the temptation. Paul doesn't care they'll just get her out next week.
Raven says she has a headache she's going to take a bunch of Ibuprofen.
Paul tells her to eat something first, a Banana and some toast.
Raven – OK .. (moaning.. Maybe voice)
Paul is saying someone is coming back into the house he's sure of it because the curse is affecting the entire house.
Elena – f* that temptation better be good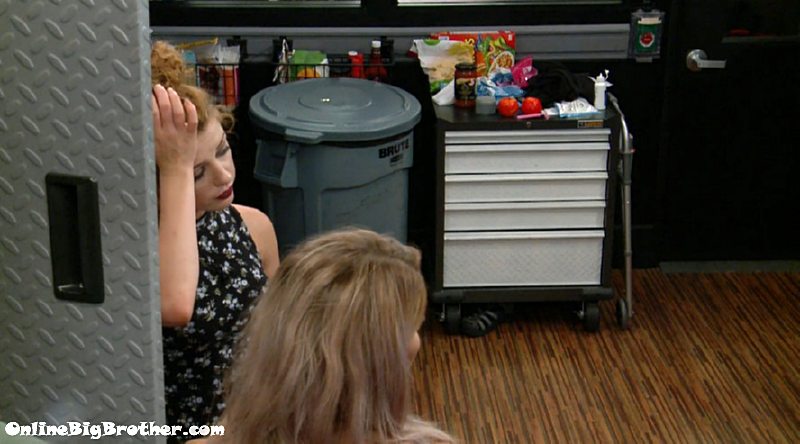 Raven – my head hurts more now
Raven leaves..
Paul and Elena stay in the storage room and freak out because they don't know who has the Temptation. Elena says there's no way they gave it to Dom.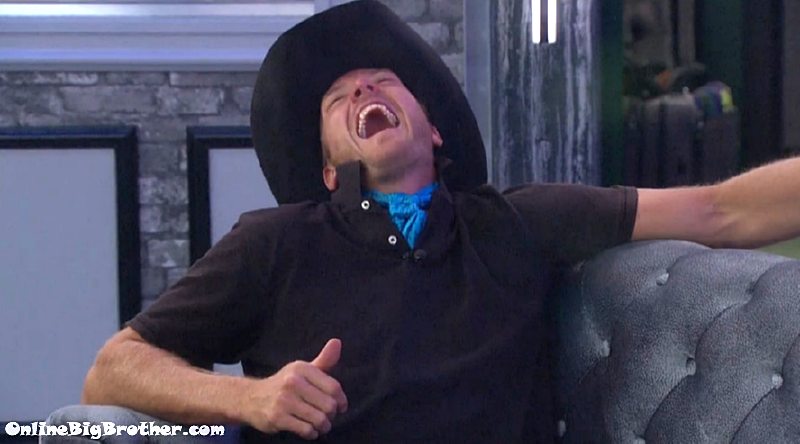 1:37pm Wild speculation on who won the Temptation
Josh?
Dom?
Kevin?
Paul- Josh said he didn't get it..
Raven says Matt and Her didn't get it.
Jason says he didn't get it
Paul tells Jason to go up to Dom and ask her if she got the temptation, Focus on how she reacts.
Jason – I think it was the meatball
Paul – me too.. Where is he..
The agree it's one of the 3 houseguests that were involved in the most drama. Josh, Dom, Jessica.
They're starting to think it was Jessica because she's acting so happy.
Paul keeps asks people to go get a read from Dom to see if she got the temptation..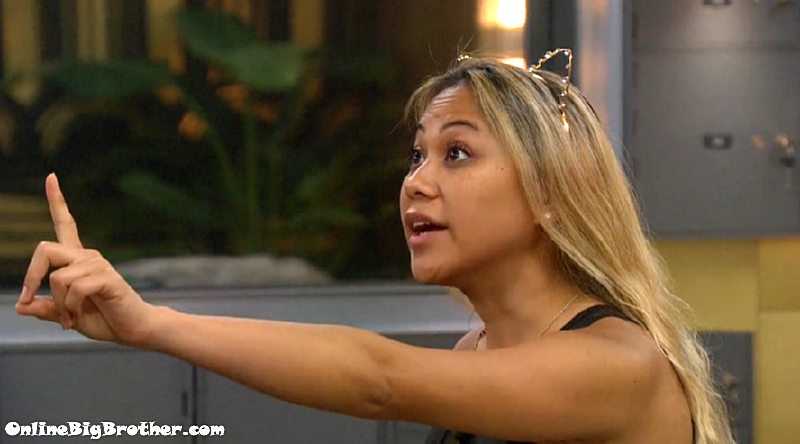 1:49pm Alex and Jason HOH
Alex – I didn't get the temptation.. who has it
Jason – Mark, Josh or Dominique
Jason says he's liking hanging out with Paul now.
Alex says they have to play along with Paul so they can take a shot later. Alex says Paul is taking a certain group of people to the end.
Jason – why don't we take a certain group of people to the end
Alex – I'm telling you right now if there is another America's choice we aren't going to win
Alex – and we haven't played the game before and he has influence over every single player in this game.
Alex – everyone knows if they've seen his season that he has to rely on his friendship. (ZOMG!)
Alex – if you're his friend he will take you to the end.
Alex thought it was one of them that was going to win the temptation.
Jason says he doesn't want to be in the same room as Christmas anymore.
Alex – we have to get close with Kevin again..
Jason – They (production) ask me about eating that chip… oh my god if I was going to get another week on slop.. my a$$ was sweating.
Jason -Elena, Christmas and Jessica are driving me nuts..
Alex – I don't think Dom has it
Jason is more worried about the curse.
Alex – you think Josh won it ..
Jason – him, Jessica or Mark.. (LOL)
Jason – when would they air the fight (the beef).. that would be tonight..
Jason – I thought they might be voting on the beef



Alex tells him they are on nobody's radar right now they have to be smart. Alex says she's driven a wedge between the other side, they are coming to her and Paul now.
Alex – we need Josh to win.. that's what Paul is thinking too..
Alex – we need to keep some wildcards in the game.. Josh .. Ramses..
Alex – Jessica on the other hand.. (can be controlled)
Jason – she's a dumb b1tch
Alex – yeah
Jason – why don't you agree with me for Christmas..
Alex – I'm thinking Jury.. I want Jessica gone you want Christmas gone. .
Jason wishes he wins HOH next week and it's a double eviction with Christmas and Jessica on the block.
Jason mentions how we;rd Mark has been acting.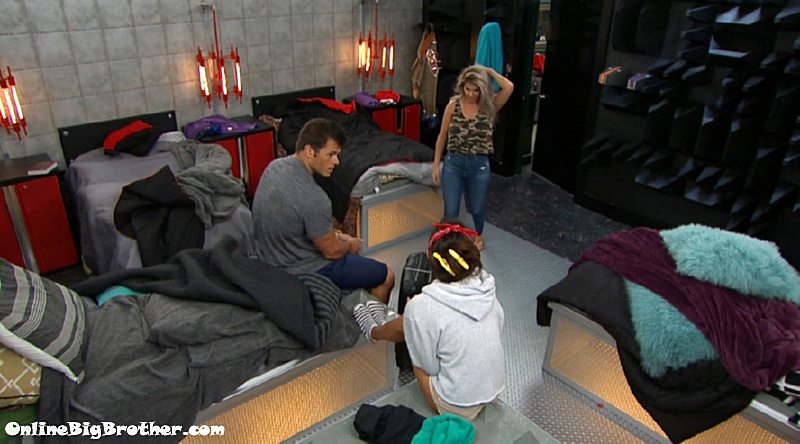 2:14pm Mark, Elena and Jessica
Mark – if you win HOH next week am I safe
Jessica a- of course I would never put you guys up
Mark – I will never blindside you
Elena – I'm voting Dominique out of the house
Mark – I'm not going to campaign for or against Dom.. but i'm voting for yuou
Elena – nobody wants Dominique here.. even if there is some rogue voters
Mark – there will be people are still trying to stir the pot..
Elena says Paul, xmas, Matt, Raven, Josh are all voting Dominique out.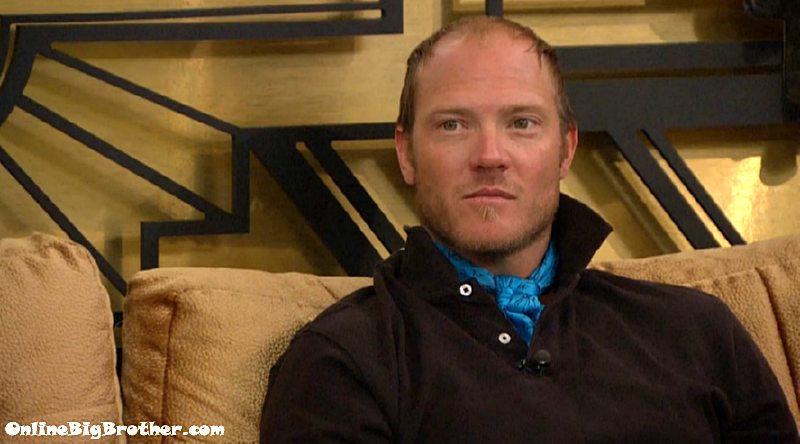 2:17pm Paul, Alex and Jason HOH
Paul is freaking out he just say Jessica pull Elena and Mark into the have nots room. He's certain she has the temptations. Pauls points out how happy she is acting the day before eviction and a temptations was just picked.
Alex – it's him (mark) or her
Paul – yup
Jason – they're both acting super sketchy
Paul leaves.
Alex starts stresses they need Matt and Raven in the game. She goes on about how they need to keep putting wedges in and let the other side attack themselves.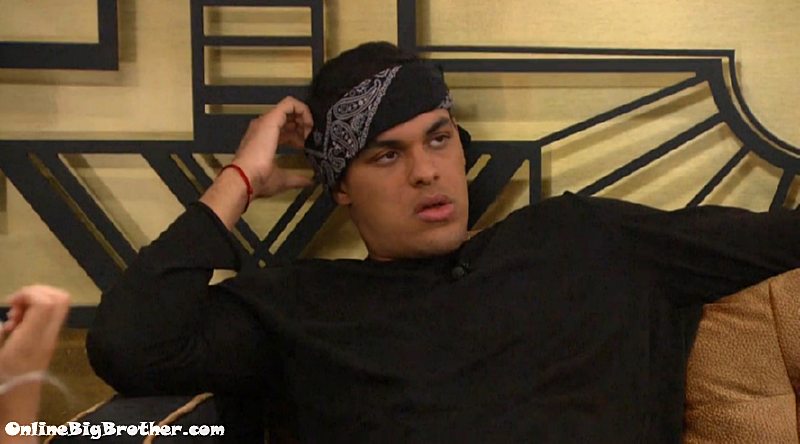 2:23pm Josh joins them..
Josh doesn't think it was Jessica or Dominique. HE thinks it might be Kevin.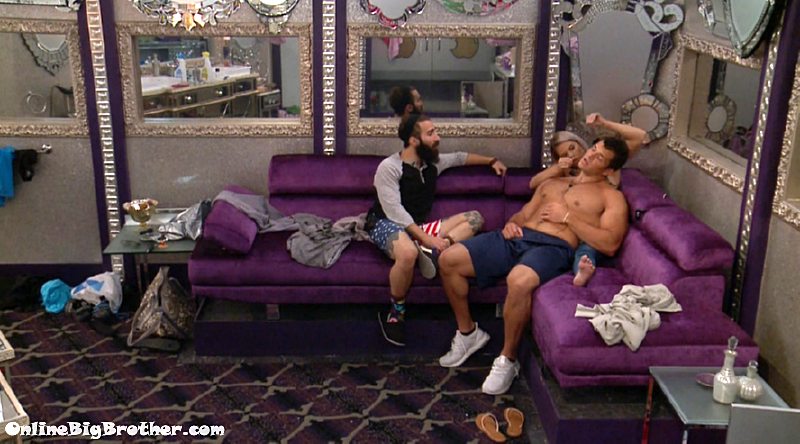 2:28pm Paul losing his sh1t that he doesn't know who has the Temptation.. Going from person to person thinking it's Jessica.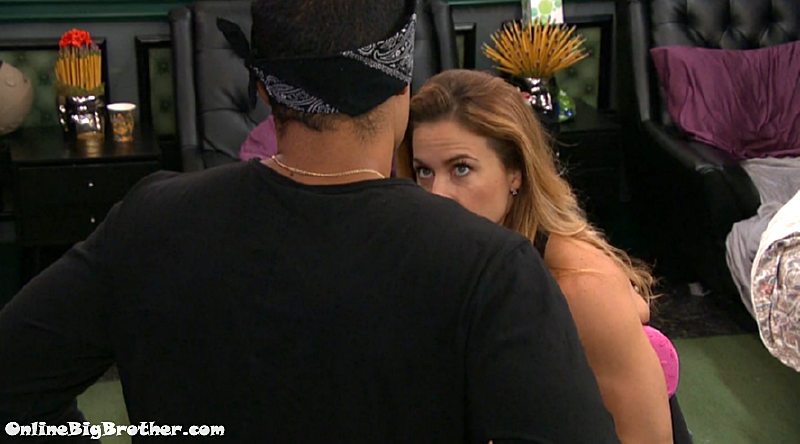 2:40pm Josh and Christmas
Josh – I think Kevin got it..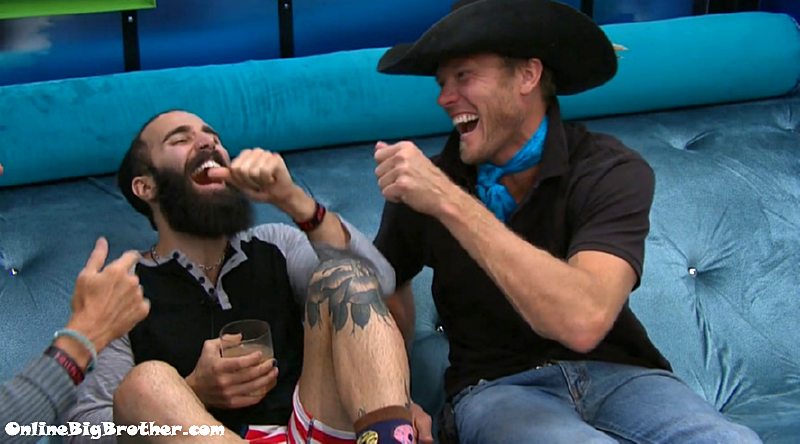 3:07pm Kevin, Jason and Paul
Paul saying if he wins HOH Jessica and Ramses are going up.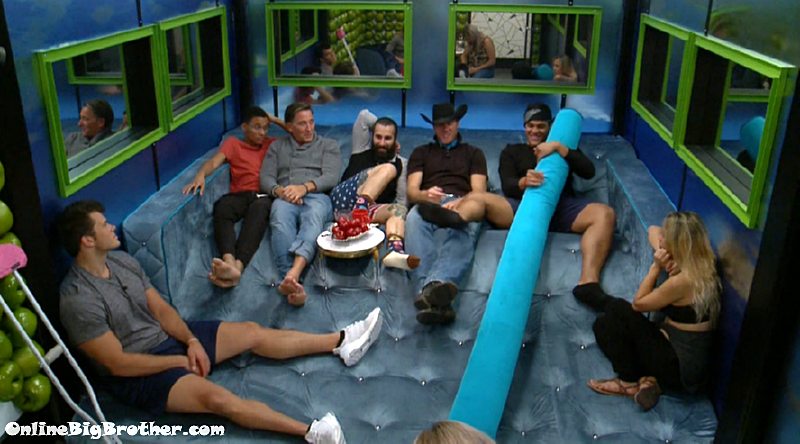 3:30pm …
Links to the ranking system
Rank your house guests here
For those of you that like Statistics here are some expanded reports.