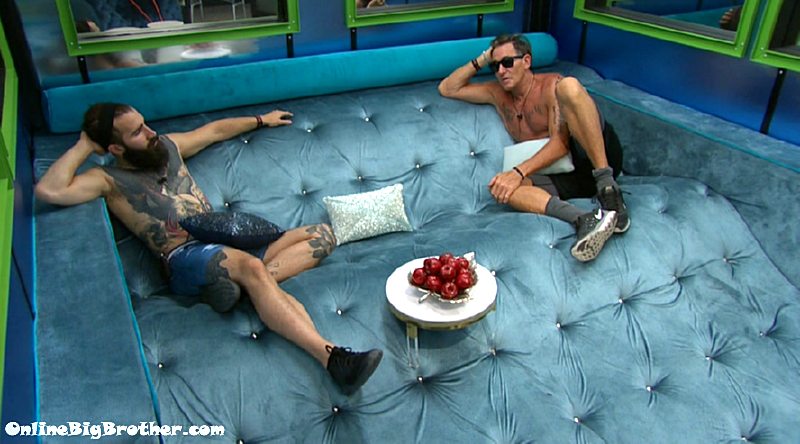 Feed subscription lets you go back and re-watch everything we post here CBS All Access Live Feeds with a FREE 7 DAY trial.
\
12:49pm Paul and Kevin
Kevin is worried when they go down to 7 or 8 people they'll want to get rid of him
Paul – I won't let it happen
Kevin mentions he went to talk to Alex and said "we're all straight"
And she said "to the final 8"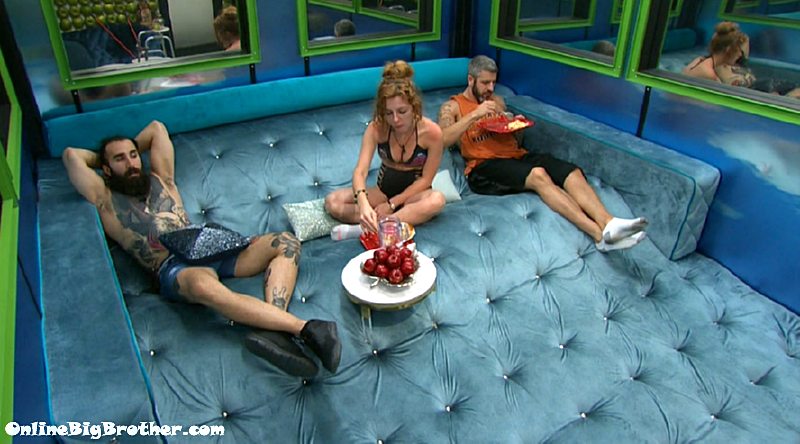 12:57pm Raven, Matt and Paul
Raven complaining about Dom using her makeup.
Paul says Jason asking her what would she do if he used the veto on her. . Adds that it showed the house who to vote out.
Paul was surprised by jason that was a gangster move
They mentioned that Paul dressing like a snake flustered Dominique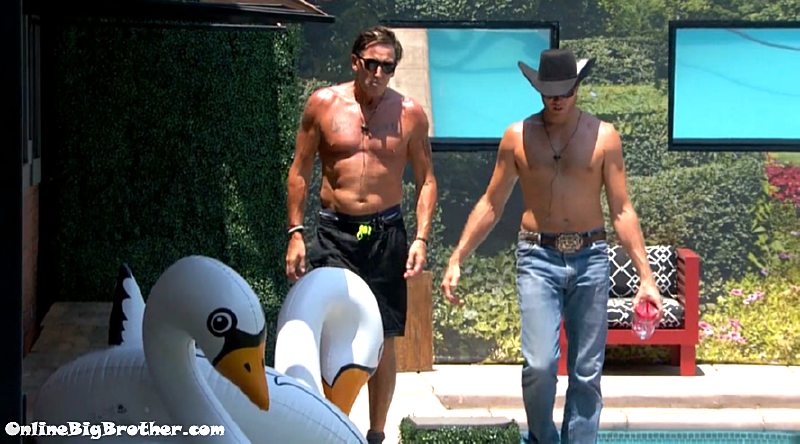 1:05pm Jason and Kevin
Kevin is worried about Alex he's starting to pick up something is wrong.
Jason says if he wins HOH he'll be putting up Matt/RAven or Josh/Ramses..
Jason – I'm going to base mine on the vote..
Kevin – how do you know
Jason says it'll be based on what people promise
Kevin – I'm giving you my f*ing word
Kevin says the vote will be 9-1 there will be 1 a$$ hole
Jason – whoever f* up this vote I'm head huntin. .
Jason – Dom is freaking the F* out..
Kevin – I'm telling you who i'm voting for
Jason – right
Kevin reiterating how close he is with Jason and Alex in this game. Tells them it doesn't matter who they are up against he'll never vote them out.
Kevin complaining about the girls spending hours to put on Makeup when there is nothing going on today.
Kevin – you're supposed to be yourself.. You Don't need any makeup
Kevin going on that he wants the final 4 to be Alex, Jason, Paul and him.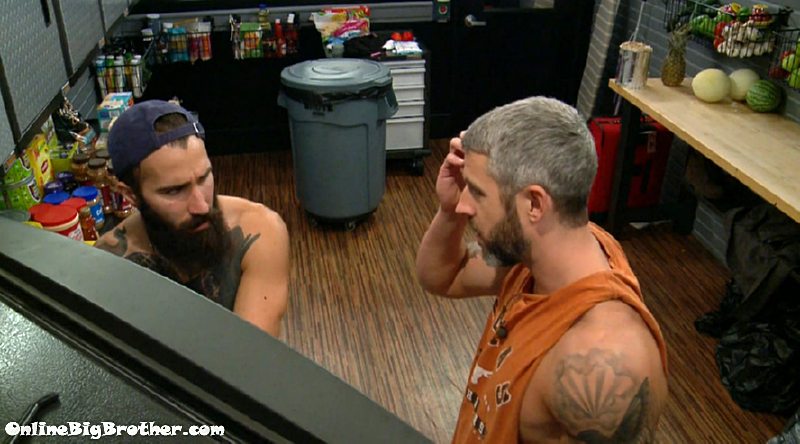 1:12pm Matt and Paul
Boys2men – I'm thinking about talking to Jason And Alex this week and be like.. Look I appreciate you keeping me safe this week
Matt – just want you to know if I win HOH you guys are good to go
Paul – do it… I think it's a good move
Matt – O K
Paul tells him he's going to try and win HOH and take out Ramses.
Paul – straight up ..
Matt – Jason's growing on me
Paul – don't game talk him ..
Matt – beside you and Alex he's the best competitor..
Matt says they need to get rid of him eventually..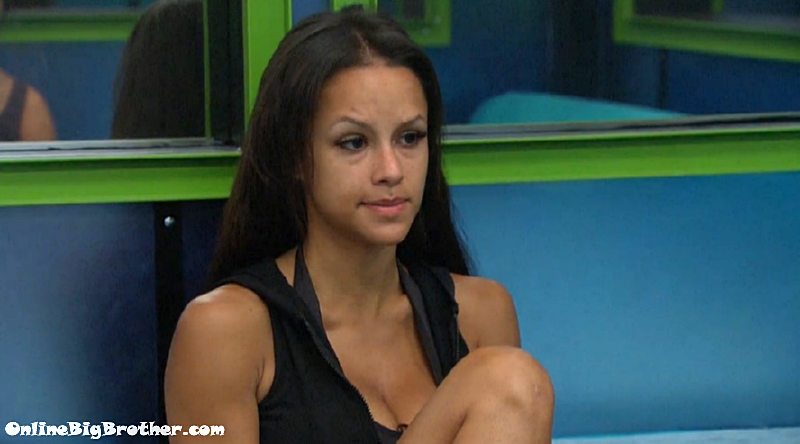 1:16pm Jessica, Elena and Raven
Saying they still love each other and they still want to have good personal relationships outside of this game.
Raven really wants them to work together to make it to Jury.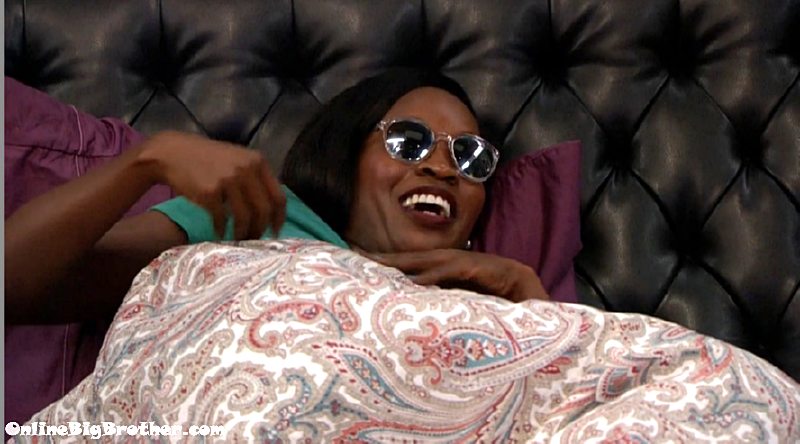 1:30pm Dom and Jessica
Dom – hopefully you see
Jess – I saw it last week
Dom – why would big Brother consider Paul's entrance into the house a house curse when He's been nothing but an asset.. He hasn't done anything that we know about that would indicate he's a snake
Dom – this is the season of temptation and Eve would not have been talking to the serpent in the garden if he wasn't nice.. Enough to disclose certain information
Dom – in her moment of vulnerability he bit.. Or convinced her to do whatever it is she did
Dom – Paul's exposed he was exposed in that room
Dom – You can tell them this I don't care.. You Have to be careful about Raven.. She lied too..
Jess – I already know.. I see it.. It's game time..
Dom – I believe Elena knew I was going on the block.. That's why I called her out today..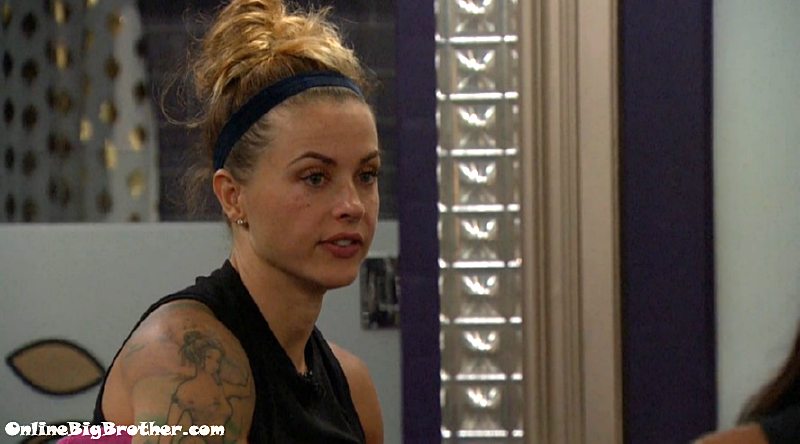 Christmas and Jessica
Christmas tells her that from everyone she's talked to Jessica has nothing to worry about this week.
Jessica tells her if she see her talking to Dom it's only people Jessica has been in the position where the house ignores you and Jessica doesn't want to see that happen with Dom. So if they are hanging out it's only to be nice on a human level.
Christmas says she was never upset with people that were talking to Jessica/Cody last week, "I don't do that I understand she should be with somebody"
Jessica mentions how she feels like she threw her game away by being with Cody last week she doesn't want the same to happen because she's consoling Dom.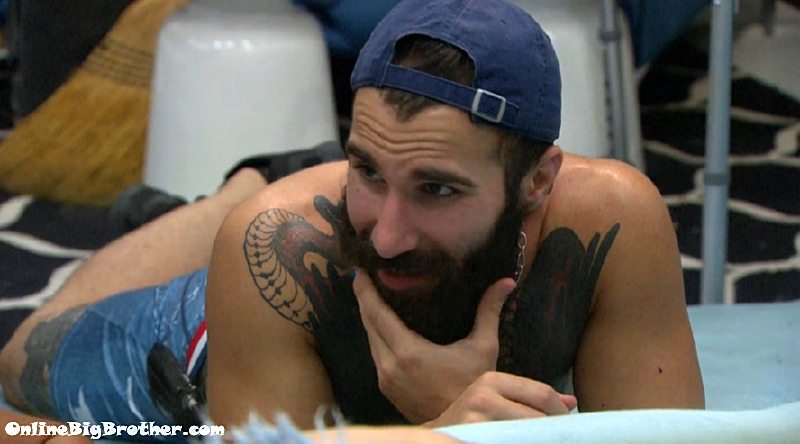 1:42pm Mark, Elena and paul
Paul says Dom is defeated no need to kick a dead horse.
Mark says the vote is going to be 8-2
Paul – who's 2 .. just for weirdness..
Mark mentions Kevin is going to toss a vote.
They have a good laugh at Kevin calling Josh the blob.
Paul – a collection of stuff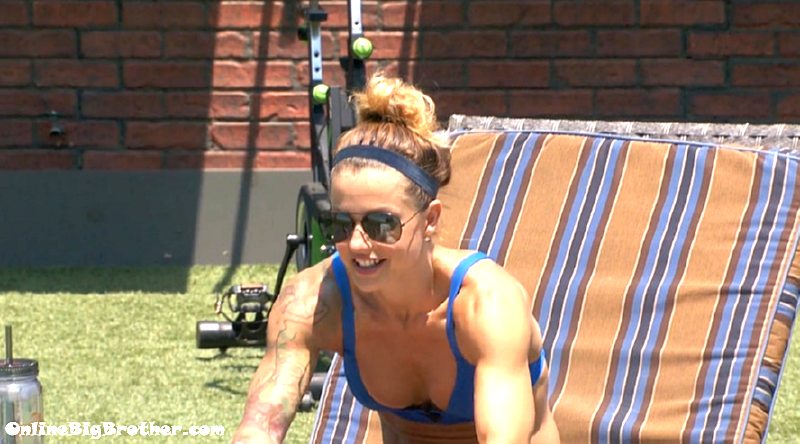 1:54pm xmas getting ready for some sun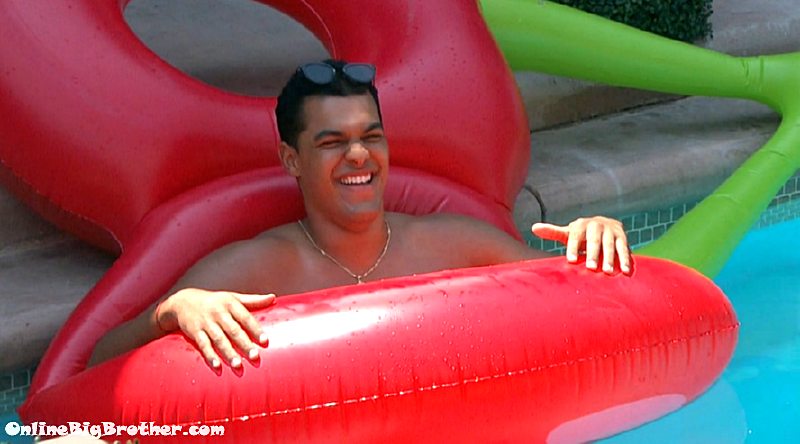 2:30pm
Mark – shut the f* up Josh that makes no sense.. I was born then I got excited
Josh – I was board..
Mark – oh
Mark – I said you perfected the technique of dropping the weights off
Mark – it's a compliment.. so just smile and say thank you mark
Josh telling Mark he's perfected the technique of binge eating at 2 in the morning
Mark – Binge eating.. OK.. Define what Binge eating is josh I'm curious..
Josh – what you do every night..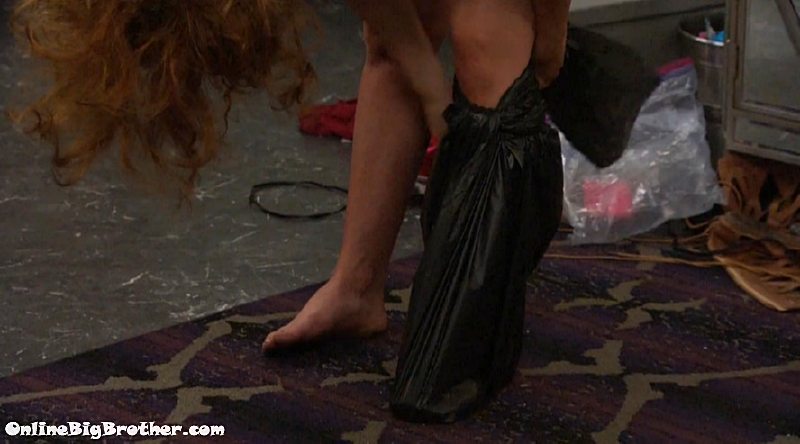 2:47pm Xmas and Raven..
Raven getting ready for a shower.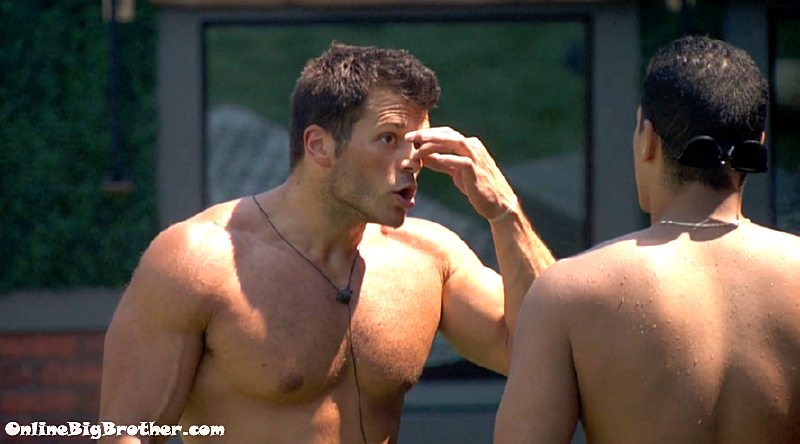 2:54pm Pool game, Mark Vs Josh.
1 Game, call every ball
Loser drinks
1/2 cup of pickle juice
1/2 cup of hot sauce
If you plan on buying anything from Amazon. Use this link Amazon home
Doesn't cost you anything and we get a small cut.
Links to the ranking system
Rank your house guests here
For those of you that like Statistics here are some expanded reports.