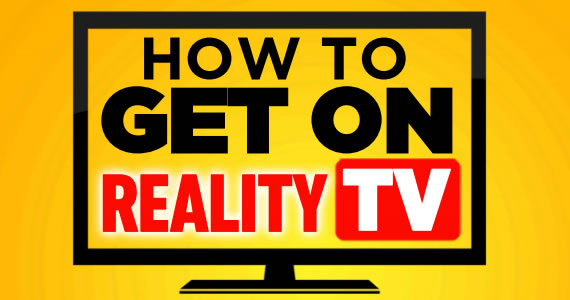 Dan Gheesling's Book is out "How A Normal Guy Got Cast On Reality TV" and his in-depth Step By Step Guide to Getting on Reality TV The first one is free the second one costs some money but is well worth it I highly recommend you give it a look.
If you are thinking about applying to Big Brother 14 or any other major reality TV show Big Brother 10 winner Dan Gheesling has written his story and gives crucial advice on how to do it. I believe this book will become the DE facto guide to the Big Brother Casting Process for regular people (large chested blonde's and buff model dudes need not read this)
In this book Dan chronicles his multiple attempts to get on Big Brother, the rejections, billions of interviews and finally his methods to get on BB10. The book explains in great detail all the steps in the Big Brother Casting process including emails from casting, interview questions, interview strategies, how to make a audition tape, How to fill out the Big Brother 14 Application form, determining what characters casting wants, detailed 4 day journal of his casting process in LA and much more.
Dan explains that during the casting process he was in a meeting with 20 other potential houseguests He spent this time profiling the other applicants and used this to help him identify his roll on the show he stresses that
"Identifying my role was not obvious but it was imperative in how I adjusted my interviews during the Finals process."
"Building an enemy persona or "anti me" is great Strategy to boost your storyline during the interviews."
I've heard this from many other houseguests that some years they are looking for a particular set of characters and if you fit that mold than your casted otherwise try again. Dan talks about how to identify what they are looking for and adjust your interviews so you fit that person.
Dan goes in depth about the interview process and how it is one of the if not most important part of the Big Brother Casting Process. He provides a complete list of the most Frequently Asked casting questions and strategies on how to answer them.
One thing I found interesting is when Sydney Leier casting producer was interviewing Dan he asked him who he was going to vote for, I found it unusual they would ask him this type of question. They may not care who he's voting for they want to see what happens when asked. Dan explains how he answered the question to his advantage calling it the trigger point and explains how can determine your trigger point.
"If she (Hillary Clinton) was elected, I would move out of the country!" I yelled.Sydney must have laughed for 2 minutes straight as I ranted….To say I believed everything I said would be a complete and utter lie…. I found a trigger point and slant on my personality that he liked, and I knew the casting executives would like it too. Determining the trigger point was a vital part of my strategy to get cast on Reality TV"

We've been a fan of Dan since we saw him destroy the competition on Big Brother 10. It's players like this that we need more of. I highly recommend picking this book up if you plan to fill out that BB14 Application.