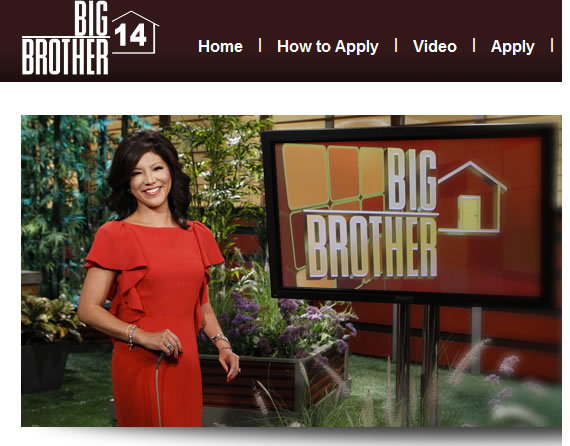 BB14 Online Application
Looks like the site active today, this will enable BB14 hopefuls a easy application process. Gone is the need to fill out and mail a lengthy application form with casting Video. The entire Casting Process can now be done online, here is the link bigbrothercasting.tv
Features of this site includes Applicaiton, FAQ, Tips on how to make a Great Video, Eligibility Requirements, Open Casting Calls, and a step by step easy to use Application procedure. If you've ever filled out a Application you know it sucks, lucky for everyone the Big Brother 14 Application process can be completed in 4 easy steps.
How To Apply To Big Brother
Are you ready for the adventure of a lifetime? If so, follow the steps below:
Step 1 – Make a video (tips).
Step 2 – Save a current picture of yourself, and video to your computer, so they are ready when you apply online.
Step 3 – Completely fill out the online application and upload your video and picture here.
Step 4 – We'll email you if we want to move forward in the casting process with you.
The deadline is set for May 12, 2012. Callbacks will be held during May and June 2012. If you don't hear back your unfortunately screwed for getting on BB14.
Looks like Big Brother Casting has finally caught up with technology!
Good Luck to All Applicants!!