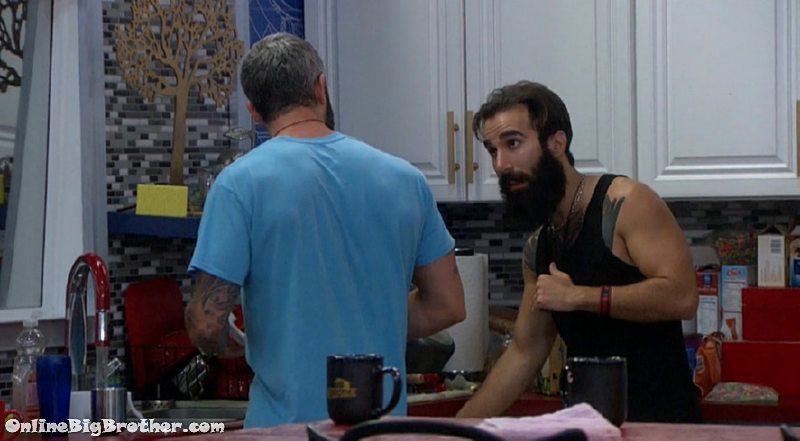 10:35am Paul and Matt Kitchen
Paul says Mark asks him 40 times a week if they are good.
Paul – I was like nobody asks me that question except for you why do you keep asking me
Matt laughs..
Paul – Kevin is f*ing… nobody can stand him anymore..
Paul – nobody.. Nobody
Matt – that happened fast.. How does that always happen
Paul – you know how we were talking about who's protecting who (the fight with Cody and Alex yesterday)
Paul – Cody was protecting him..
Matt – really
Paul – YES not Mark NOt Elena.. Him (Kevin)
Matt – that's weird..
Paul – unmmm hmmm
Paul – he's saying he has my back but trying to flip with those two (Mark/Cody)
Paul – Christmas and Josh can't f*ing stand him.. Those two up there can't f*ing stand him..
Josh comes in
Paul – I called that Fool Mark out yesterday..
Josh – where was i
Paul – sleeping
Josh – at 2 in the morning
Paul – Called him out on all the shit he was stiring..
Paul says Mark thinks he's winning HOH and he said he's going to make a statement
They all laugh.
Josh – did you dream this because he doesn't have the balls to do that
Paul says he told him he's not going after Josh or Christmas
Josh says Mark came to him and told him he's not coming after him.
Josh – We'll I'm coming after you"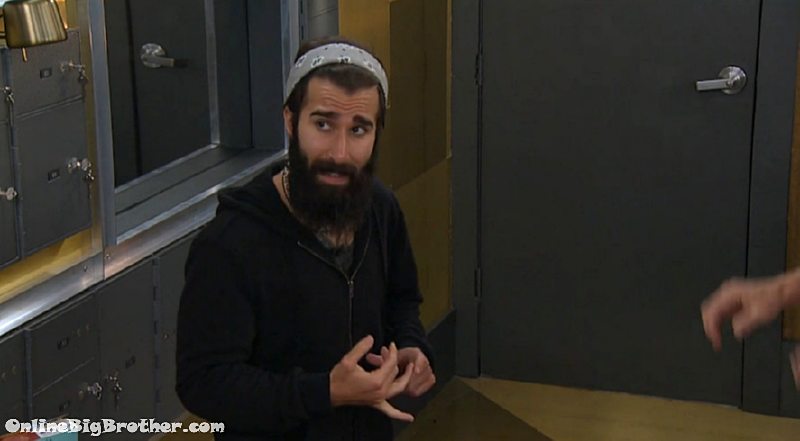 11:40am Paul, Jason and Alex HOH
Paul says he called mark out last night in the hammock and Mark told him it's clear the whole house is against him and Elena.
Paul – FOOL you stood up for Cody .. you are the only person in this house that has stood up for Cody.. relax..
Paul adds that Mark said he's a "Good Human" because he stood up for Cody
Cody adds about Elena "You took 5000 from the HOH when you were on the block, gave her a punishment than lied to the whole f*ing house.. That is your f*ing fault hommie"
Paul – don't f*ing look at me as if I'm doing something
Paul – he's like well I guess I gotta win HOH on Thursday
Paul – I was like.. I guess you do
Paul – then he said I'm not wasting int on Josh or Christmas.. I'm not scared of them. THey're not going to do sh1t
Paul – he said I'm winning HOH on Thursday to MAke a statement
Jason – I probably shouldn't have told that mother f*er I was going to pu Elena up.
Paul – in that same breath he said I only trust the two people upstairs and Elena.. And I thought I trusted you
Paul – fool
Josh comes in "Who does he think he is" (yeah the nerve of mark telling people he's coming after them)
Paul – I asked him are you insinuating me
Paul – he just stood there with his dumb face… NO
Paul – in that same breath he said, Why is Matt no longer being mentioned
Paul – I dunno you can f*ing figure out on your own..
Jason and Josh say they are done being friendly "with that meatball" (Mark/Elena the new cody/Jessica, Matt/Raven the new Mark/Elena)
Paul – I think it might be double eviction because it's a quick HOH.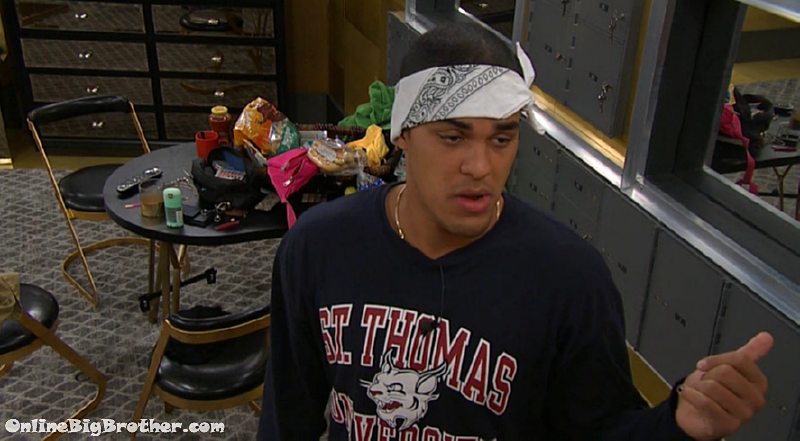 11:43pm HOH Josh Alex and Jason
Josh is saying that Kevin is being Sketchy..
Jason – he's mad because we think he's a floater
Alex – he's such a liar
Josh says he's draining all his energy fighting people and Matt is doing shit
Jason – we know Josh..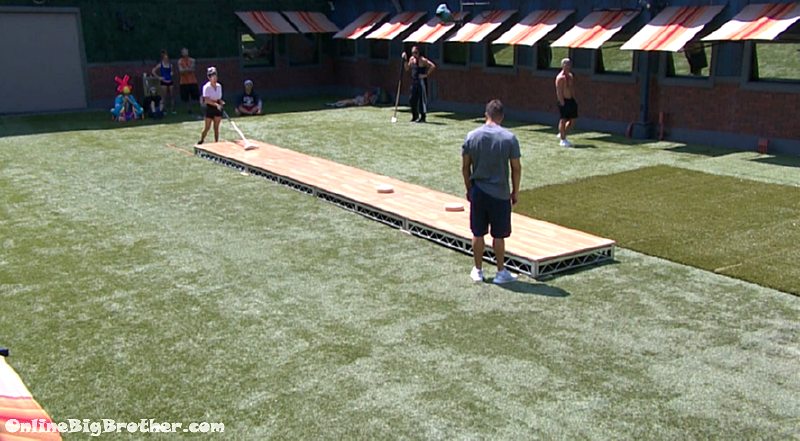 Noon They get to practice a competition. This could be the next HOH or POV they are not sure. Nobody knows it's a double coming of course Paul suspects it is.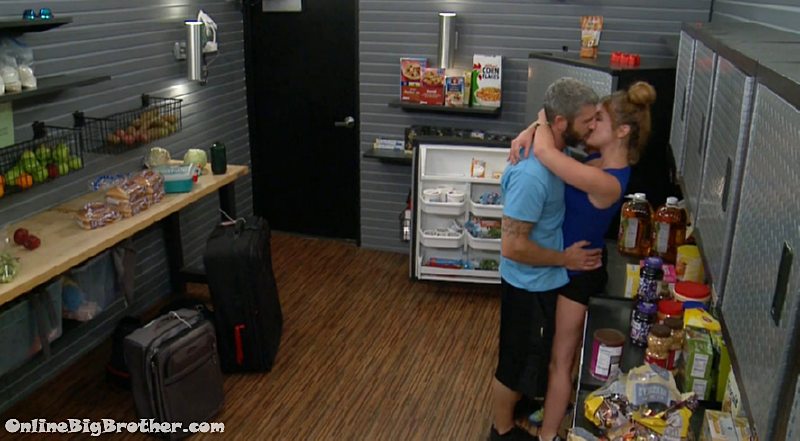 12:28pm
Matt – damn I want some snapper for lunch..
They giggle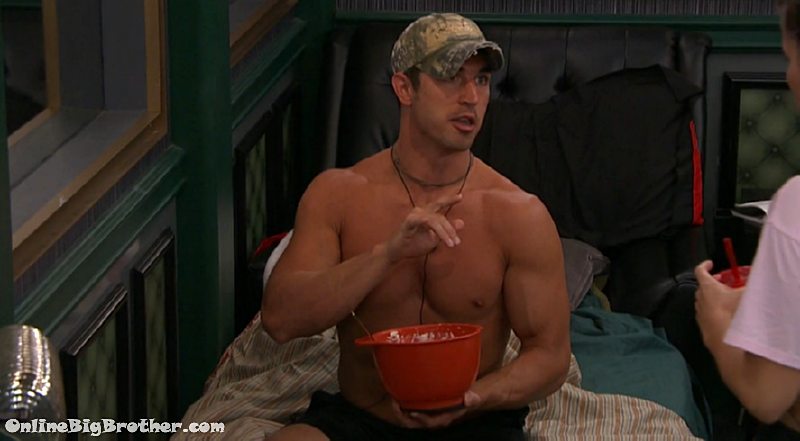 12:38pm Cody and Elena
Cody is mentioning his speech.. Mark and Elena don't need to worry.
Elena – I'm excited to hear it .. are you going to throw their sh1t on.. out .. blow up their spot
Cody – F* them
Elena – about their alliance
Cody – I'm going to throw Alex in there, Alex and Jason
(makes a move with his fist)
Elena – perfect.. very interesting I'm excited
(Hard to understand because we missed the first 15 seconds of the conversation. Sounds like he's going to blow people up on eviction night, Alex, Jason.. not sure what kinda ammunition he has if any. )
Cody is preparing his Thursday speech for Alex and Jason "F* Them" #BB19 https://t.co/1cFybx8Ran pic.twitter.com/SUHJaubiHz

— OnlineBigBrother.com (@bigbspoilers) August 16, 2017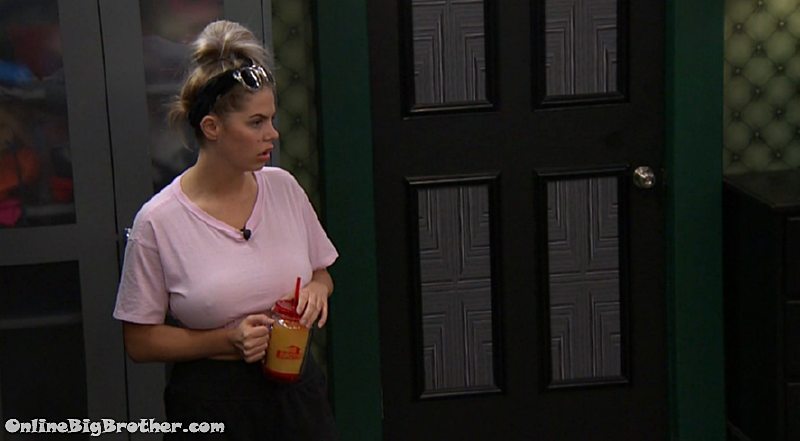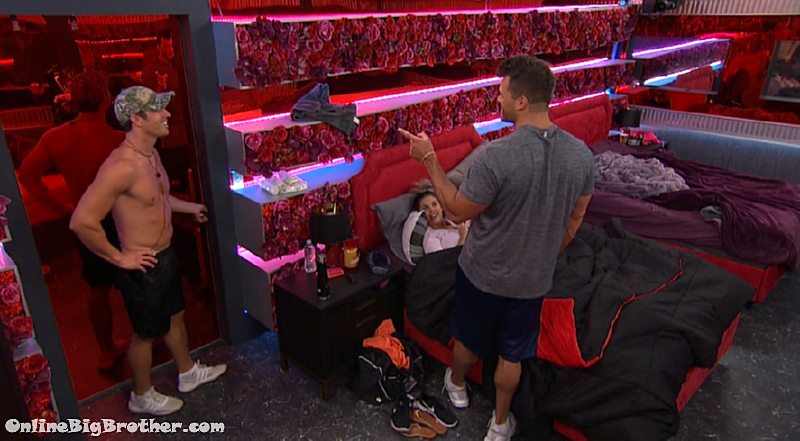 12:51pm Mark, Elena and Cody
Cody – I'm going to take the target off your back with my speech.. I think I can make it better..
Elena – he's going to try and put it on Jason and Alex
Mark laughs says Cody over estimates the power of his words
Mark – I don't know if I want to hug him or punch him half the time..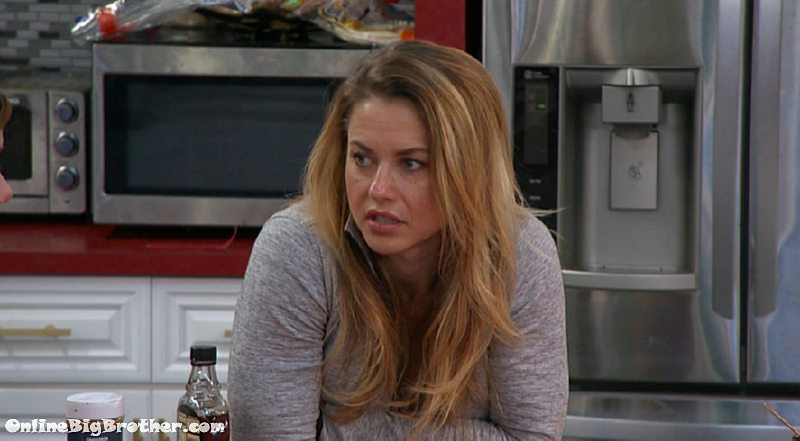 12:53pm Xmas and Raven
xmas – it's not really nerve pain medicine.. it's nerve medicine..
Xmas – it helps a lot..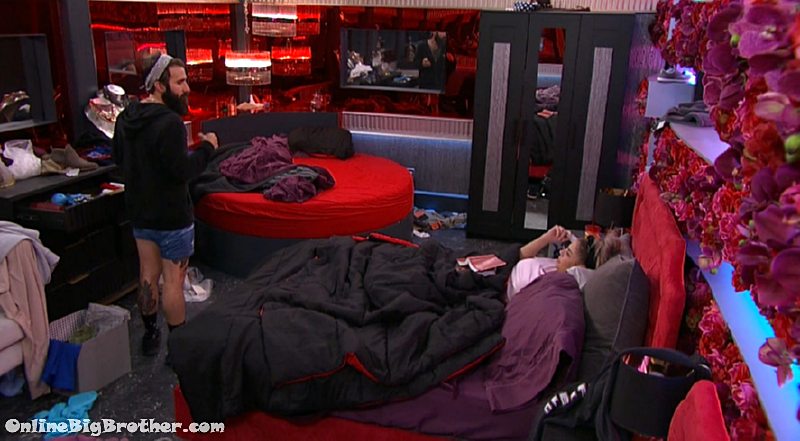 12:55pm Paul and Elena
Paul is asking her if any one in the house is saying he's saying anything
Elena – no
Paul thinks people are trying to split Mark and Elena up and poison things between Mark and Paul. (ZOMG)
Elena is troubled by how people talk sh1t behind Josh's back but when he's walking around like contradiction they're all cheering him on
Elena says according to Alex she's going home next week
Paul says she's not.
Paul doesn't understand what Alex is saying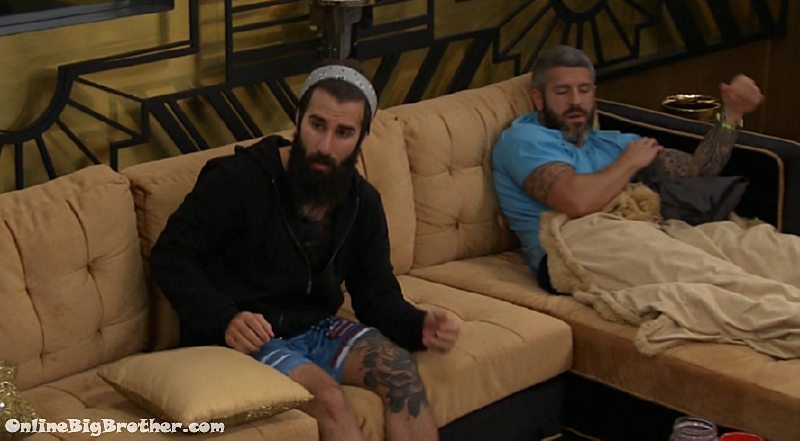 1:03pm Paul giving Alex, Christmas and Matt more retells about calling Mark out..
Paul starts complaining about Kevin saying that he told him if he wins HOH Paul needs to pack his bags and move up to the HOH.
Paul – I was like you f*er
Paul – I think him and mark are going to start to (makes clicking sound)
Matt says he hasn't spoken any game this season to Kevin
Paul wonders why every week someone from their group jumps shop.. Ship..
Matt says the teams will be 6 vs 3 soon
Raven joins them..
Paul's just retelling him "Calling Mark out" last night at 2am out at the Hammock..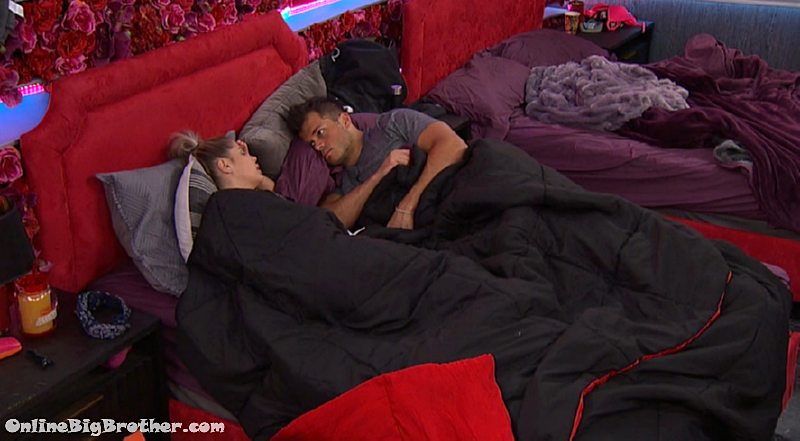 1:15pm Elena and Mark
talking about not trusting a word from Paul. Elena goes over her conversation with him.
Mark – Paul shut the f* up
If you plan on buying anything from Amazon. Use this link Amazon home
Doesn't cost you anything and we get a small cut.
Links to the ranking system
Rank your house guests here
For those of you that like Statistics here are some expanded reports.