| | | | |
| --- | --- | --- | --- |
| POV Holder: | Cody | POV Used | No |
| HOH Winner | Caleb | Nominations: | Frankie and Victoria |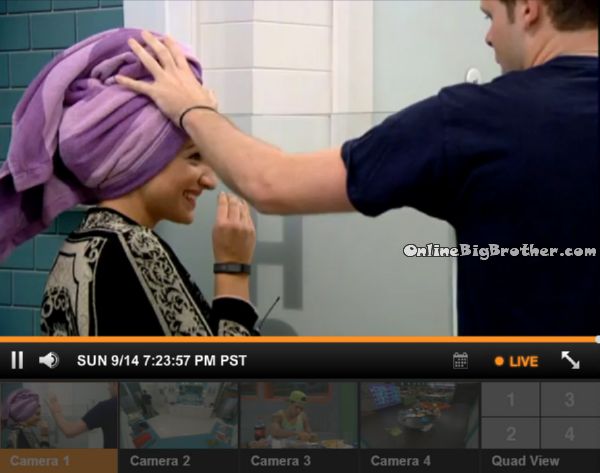 7:25pm Derrick tells Victoria to continue to act nervous like she's going home that is all she's got to do.
7:30pm Victoria in the shower giving the camera crazy eyes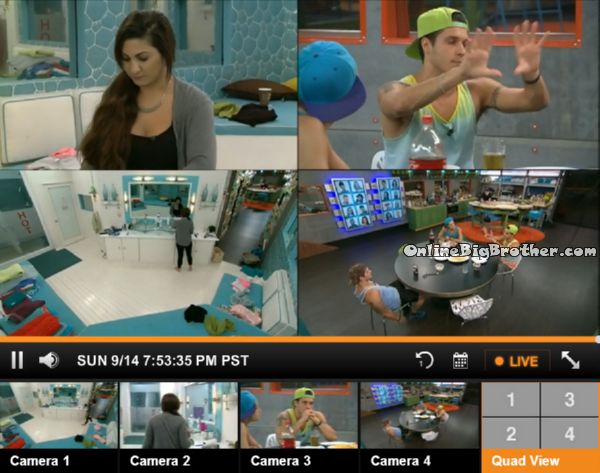 7:54pm Cody talking about his Brother who hustles like he's never seen before. Cody tells him their parents don't give them any financial help they pay their own way. Caleb asks him what type of car does he drive. Cody and Frankie explains to him nobody owns a car in New York.
8:09pm Kitchen everyone has finished up dinner..
Victoria – Tomorrow is going to be a full day
Cody – A FULL DAY
8:11pm Fire room Caleb invites Derrick to the HOH tonight. Derrick says he's probably not going to go to bed until midnight. Caleb says Cody is going to bed right now
Derrick – I'll believe it when I see it"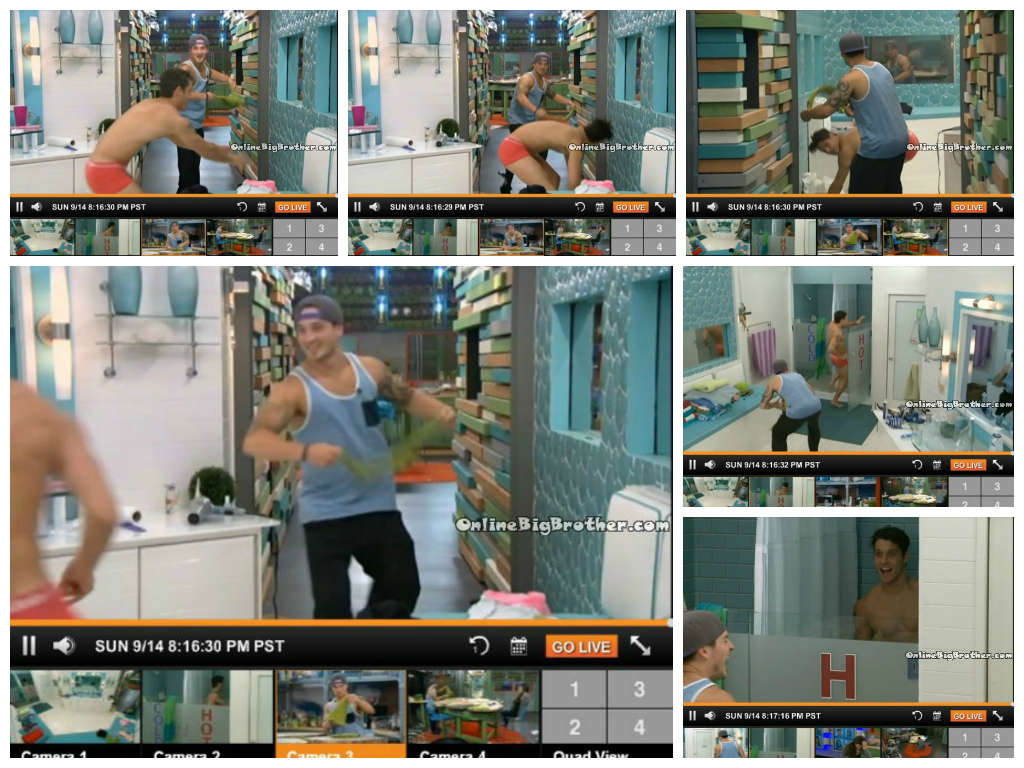 8:16pm Caleb gives Cody a snap chases him into the shower stale.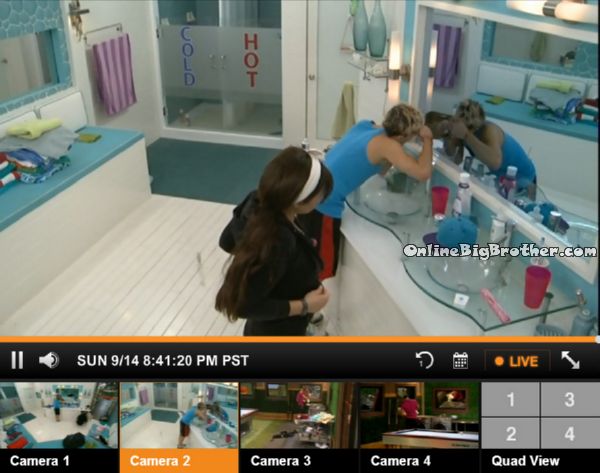 8:41pm Bathroom Frankie and Victoria
Victoria – Frankie I hope we keep in touch after this.. You don't forget about me.. I definitely want to keep in touch with you
Frankie – we're going to play in Miami we'll go see my sister concert together. I can't wait for her tour..
Starts in Europe in January.. it might be called My Everything.. 60 days 20 European cities
Cody comes by Victoria starts slathering the lotion on his back.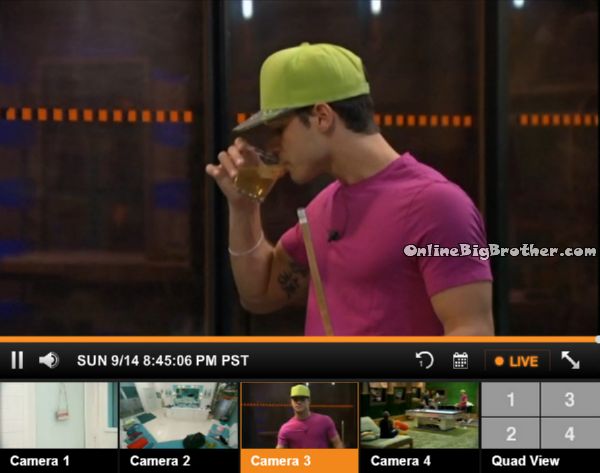 8:47pm Pool table Cody and Derrick
Cody "I'm crushing it"
everyone but Beast mode in the backyard. Victoria and Frankie talking about tomorrow's plans. Victoria goes over that production told her they want them to Look fresh at 9am. Frankie thinks it's a 9am wake up 10am activity.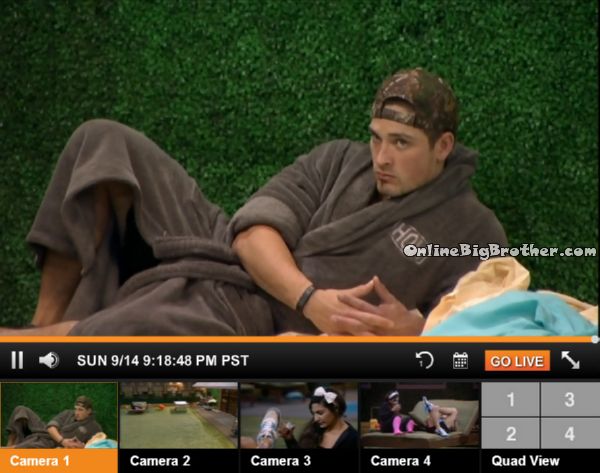 9:16pm Backyard everyone.
Trying to figure out what is going on at 9am tomorrow.
Caleb – They want us to look good they don't want us to look like we did with izzie.. with boogers in our eyes.
Cody thinks it's more than just colouring books, "they did mention activities"

9:31pm Backyard Everyone
Talking about central park Frankie mentions Stanley park being "the seal the deal date
Caleb shares his seal the deal date.. (Which actually sounds like a good idea minus the unspoken hatchet)
"It's a horse the girl sitting on the saddle me on the horses butt.. my arms around her holding onto the reigns. walking in a big old pasture.. we're going to get to a place.. lay down a blanket, got some fishing polls, little river, cooler of beer.. a picnic right on the river, hang out and fish.. seal the deal done.. "
Victoria starts talking about "Mob Wives' she asks Cody if he watches it
Cody – I don't watch that sh1t
they start talking about Cake boss Cody says he's heard that the cake boss store in Hoboken gets line up s around the block.
Derrick – He's got a f**ing mansion
Share it YO!!
Tweet