| | | | |
| --- | --- | --- | --- |
| POV Holder: | Cody | POV Used | No |
| HOH Winner | Caleb | Nominations: | Frankie and Victoria |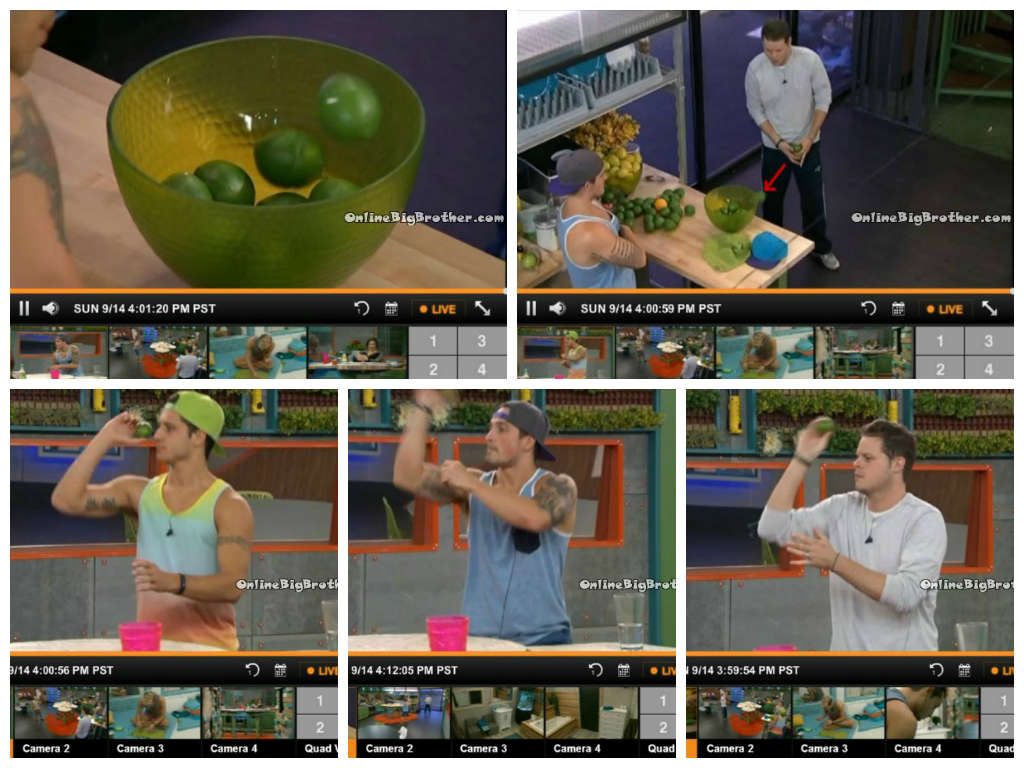 4:00pm THe new game .. toss a plastic lime into the bowl from "Behind the wall"
They seem to have trouble beating 2 for 10
4:11pm Caleb gets 3 for 10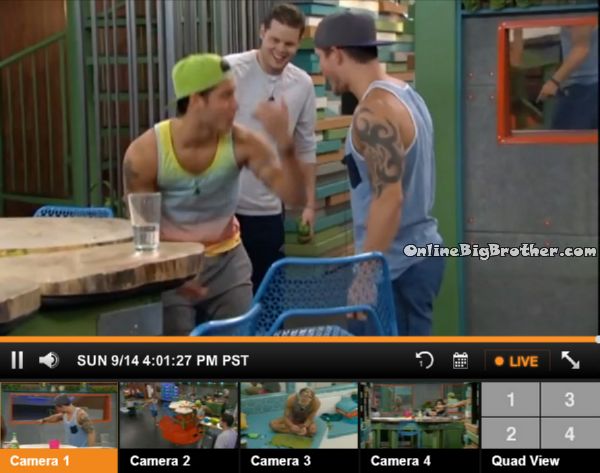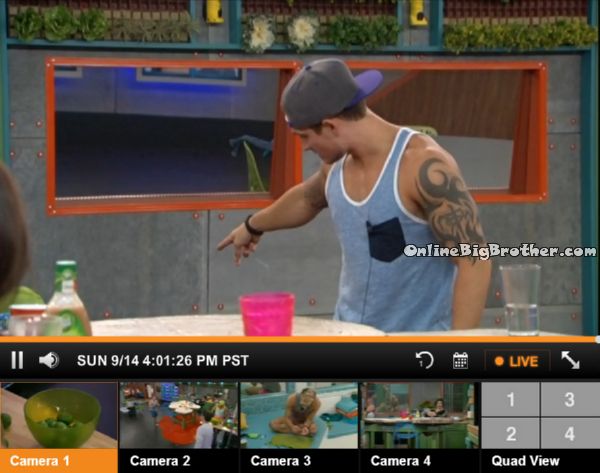 At one point the location of Caleb is contested.. They joke about it.. Cody and Caleb are very competitive.
4:30pm Victoria and Frankie have joins them. Victoria is recording the "Dings" when they lime hits the lip of the bowl. Frankie is with the other three guys tossing the limes.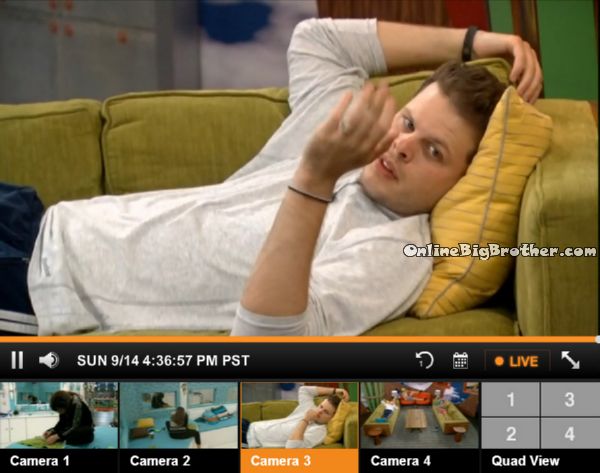 4:37pm Derrick, Cody and Frankie trying to figure out what is going to happen this week in terms of competitions and shows.
They start talking about where int he house they can get a good sh1t. Derrick has to be in the HOH room. Frankie says he has violent sh1ts.
They think it was Zach that crossed out Zach's name. Derrick mentions how Jocasta must have etched her name in there after she was evicted.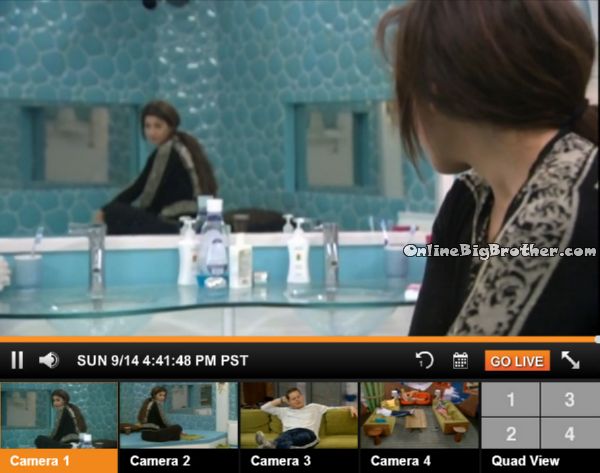 4:41pm Bathroom Victoria has been mucking around with her tow nails she hears the guys in the living room talking about her.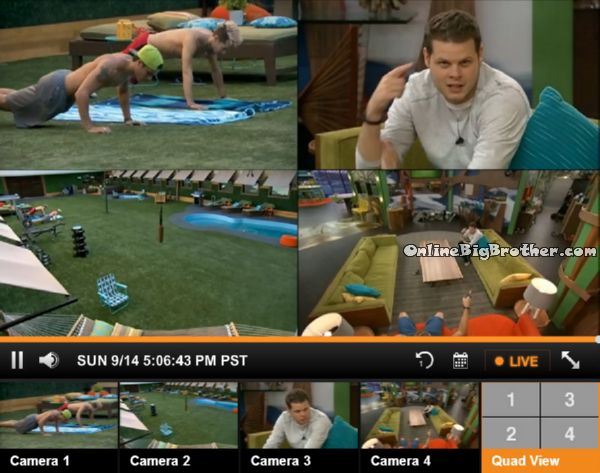 5:04pm Derrick and Caleb talking about someone trademarking "beast Mode Cowboy" Derrick thinks he has legal right to the name because he made it up and it's documented says he'll give it to Caleb. Derrick thinks that Beast Mode Cowboy has been trademarks by now by some "Jamoke"
Frankie cruises through tells them everything they say while in the Big Brother House is owned by CBS.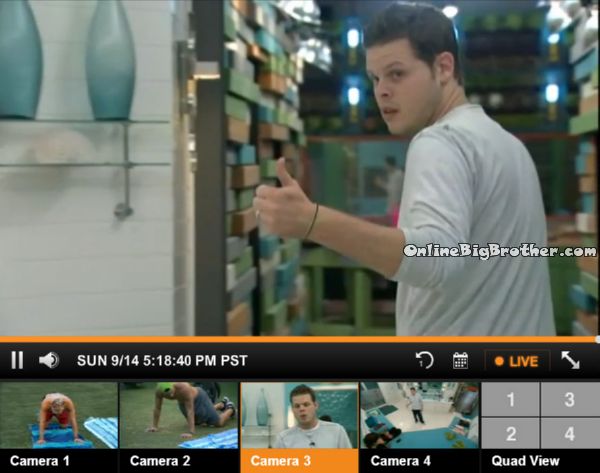 5:18pm Victoria and Derrick Bathroom
(Vicotira is paranoid about everybody she's asking Derrick if things are still good going into Wednesday)
Derrick says she's on another level of paranoia "Even they are noticing it.. even Frankie said whats's up with the Crazy eyes"
Derrick – do your' makeups do something.. I'm nervous to .. you don't want to be that person that gets so close and stumbles near the end"
Victoria – I'm trying to keep myself busy
Derrick says the only way sh'e getting to the end is if she wins a comp or someone takes her tell sher to relax.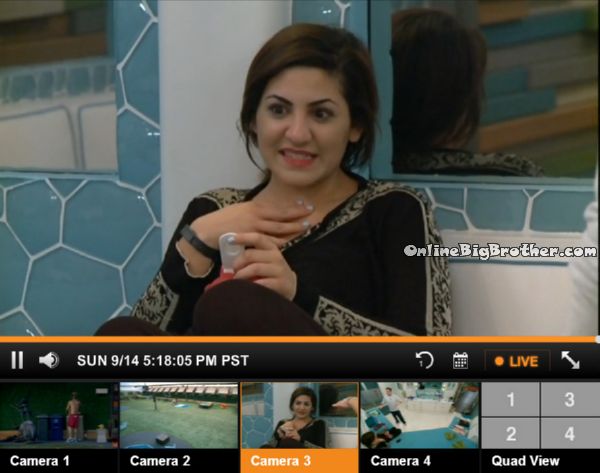 5:39pm Caleb and Cody
Caleb relaying a conversation he had with Frankie last night. Says that Frankie told him that Derrick hasn't been loyal to Caleb. Frankie told him that Cody has been loyal since he's gotten close to him but he wasn't close to Cody in the beginning.
Caleb says he knows it's "Comin" Frankie is going to come to Cody saying Caleb said "something" week two. Cody will tell frankie "straight up" you do that you'll lose my vote.
Derrick is there with them pacing around tossing in his 2 cents..
Cody – if he comes to me he's getting a f***g judi and you are not having my vote
Caleb adds that Frankie was telling him that Derrick is trying to make them all think he's hated by the jury but he really isn't Derrick is liked by people, he's got a family and lives in a tough neighborhood.
Caleb brings up telling Frankie the guys are more loyal to him than Frankie was.
Cody – I've never gone to someone and say put Caleb up (Lie)
They start talking about Zach Cody thinks if Zach won more comps he would have been more liked. (Maybe he means more liked by people in the house)
5:50pm Everyone in the backyard now Victoria says production told her they have to be fresh by 9am so she doesn't think they are getting alcohol tonight.
Victoria – "He said they are going to give us some activities.. he said we need to be up for the feeds."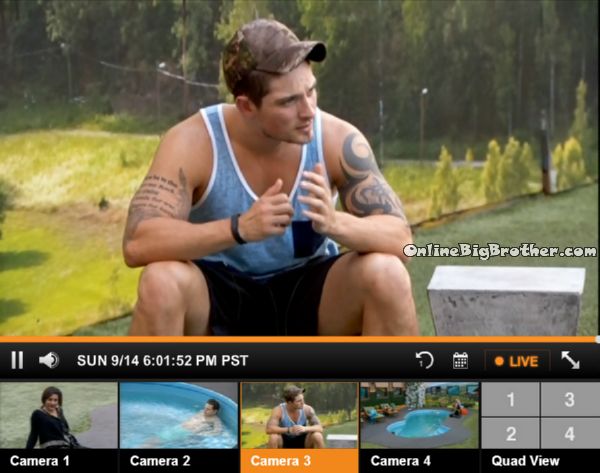 6:02pm Caleb talks about his truck "It's a weekend slayer.. 8 miles to the gallon" (Nice)
Victoria says her insurance is 600 a month.
6:50pm After much asking they get a few beers and some wine.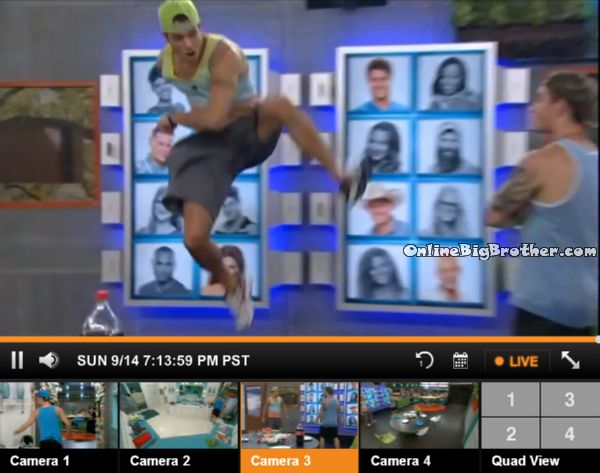 7:14pm (Cody doing his "Judi Chops") Cody – I'm his (Caleb's) apprentice but I'm better.. I literally just pulled my groin.. this is the saddest thing.
Frankie points out to Cody that the tacos he's got in the oven are burning Tells him he's was too busy "prancing around Judi chopping" and not watching the oven.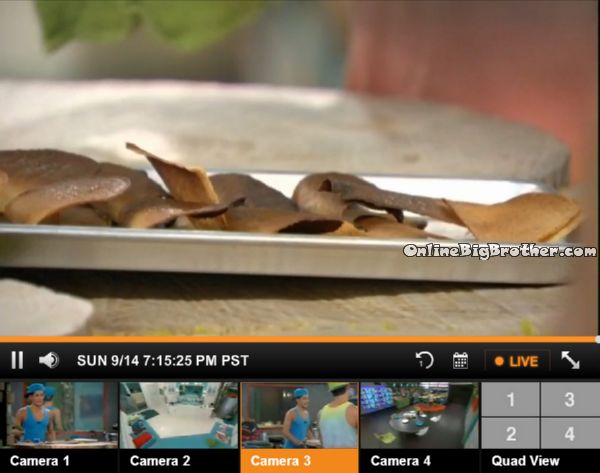 Support this site make your Amazon purchases through the links below.
No extra cost to you. links are valid throughout the year.
Amazon.com Link
, Amazon.ca Link
[polldaddy poll=8244330]