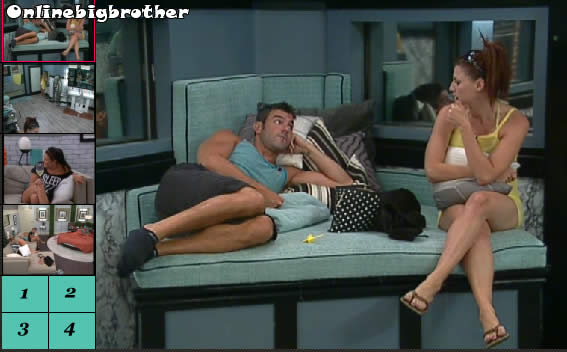 Big Brother 13 Spoilers POLL CAST your VOTE!
5:15pm Rachel, Jeff and Jordan main bathroom talking about what Twists Big Brother will have this year. Rachel wonders if they will have America getting a vote as a jury member. Rachel is feeling like they're will be a viewer vote because on season BB11 Chima left and there was one and this season Evel Dick left. They all think it's odd that production hasn't told them they all made it into Jury…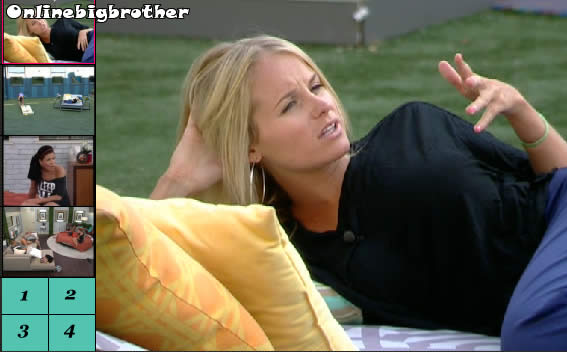 5:55pm Rachel and Jordan Jordan is yanking at her hair telling Rachel that they are telling Porsche how good of a position she is that nobody is coming after her. They want her to have a false sense of security. Rachel thinks it's time for them to really start talking it up with Kalia telling her she's safe she's in a great spot, "Once the power shifts we'll watch their floater army sink" Jordan thinks it's funny that the other side are so sure they have the votes, "On thursday when the vote flips they wll be all in a panic" rachel is glad they'll be so busy trying to figure out who to trust won't be the HOH winner.
Jordan says she's so bitchy this year.. rachel thinks its good, makes her look tough and in command. Jordan: "But I rip on everybody in the DR" Rachel: "good they deserve that"
Jordan says if Dani is gone then Kalia will join them. Jordan thinks that if they their side become the HOH winner they can put up Dani and Kalia then if Dani is the POV winner they'll send Kalia home and Dani will be lost. Rachel doesn't think so she's sure Dani will attach to Porsche and Adam. Jordan doesn't see her trusting Porsche or working with her, Jordan thinks Dani will try and cut a deal with them. Rachel: "even with Dani out of this game I'm still a huge target". Rachel goes on and one about how it sucks because Brendon is gone. she hates being in the position their in. Jordan says if they get all the power then Jeff and Rachel are going up then once they are gone Jordan will go.
Rachel says she's going to be the HOH winner this week and put both kalia and Dani up and say "It's nothing Personal"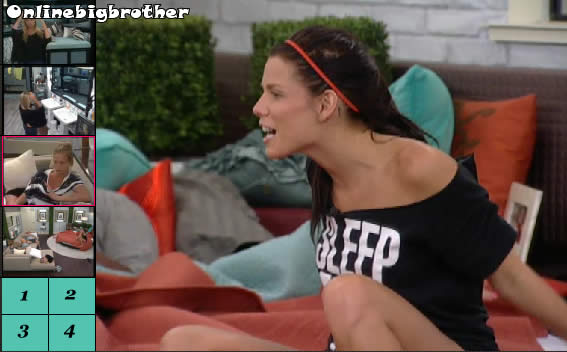 5:50pm HOH ROOM Kalia, Porsche and Adam They are talking about Rachel and how in Dani's face she was after the nominations. Adam says it was very uncomfortable. Kalia thinks if Dani said the right thing Rachel would of punched her and then got evicted. Dani thinks she could of said something to Rachel during the whole shelly blog but she's not that type of person in her regular life she doesn't confront people like that she walks away.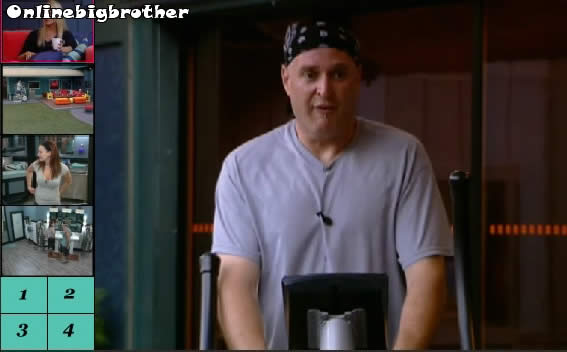 6:24pm Shelly, Jordan and Adam Jordan tells them that Kalia mentioned to Rachel that they have the votes to evict rachel. Shelly says of course they think that, we convince them otherwise they would not of put Lawon up. Shelly laughs. Jordan telling them that things are going to get ugly on Thursday because everyone will know what side they are on. (JJRSA(B) VS DKP(D))
Adam says that dani and Kalia will get mad at him because they think he's with them. Jordan tells them this time they have to choose a side. Adam: "Going into this HOH it's 5 vs 2" Shelly says that Prosche doesn't deserve to be here. Adam thinks Porsche is a decent competitor, Shelly disagrees. Shelly: "I appreciate you finding the good in the sloth"
They start thinking about team names, Shelly says Beauty and the beasts. Adam: "Jeff and I will be the beauties" (I miss the brigade the backyard needs a grenade)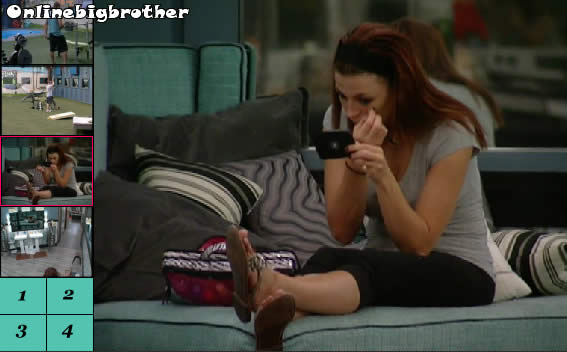 6:30pm The 3rd wheel of the JJSAR super alliance
Share it YO!!
Tweet