What can I say about this season.. Solid casting but a boring season. No drama.
Tiffany won the Head of household competition and nominated Kyland and Sweet Sarah Beth. they were joined by Xavier who was nominated as part of the previous week's veto punishment. Her target was Sarah Beth of course. Claire went on to win the High Roller Secret HOH and did nothing with it. Hannah finally wins something, the Power of Veto, and uses it on Xavier. No replacement was selected for him. Campaigning was done but it didn't matter Sarah Beth was going the minute she lost the veto. Zzzzzzz .
Good news is tonight is endurance and it will be shown on the live feeds. Grab your feeds using the link below.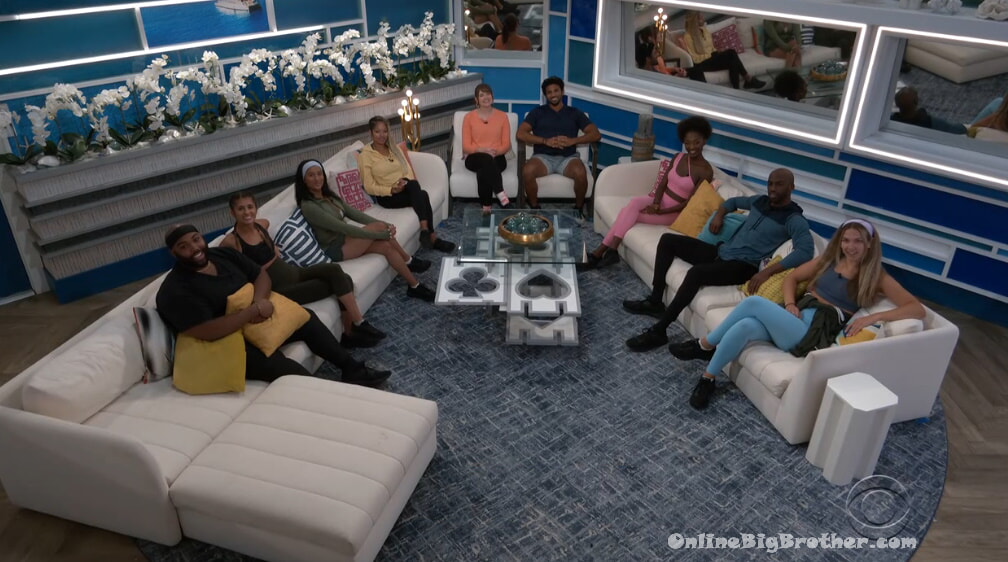 Results from the show
The Jury
They're onto the cookout
DX – Ky, X, Tiffany, and Azah have been working together since week 1 each one of them is in this alliance and Shielded by their duo.
(Sooo close)

The vote
BIGD evotes to evict Sarah Beth
Claire Tie-breaking Vote for Sarah Beth
Alyssa votes to evict Sarah Beth
Tiffany votes to evict Kyland
Azah votes to evict Sarah Beth
Hannah votes to evict Sarah Beth
Xavier votes to evict Sarah Beth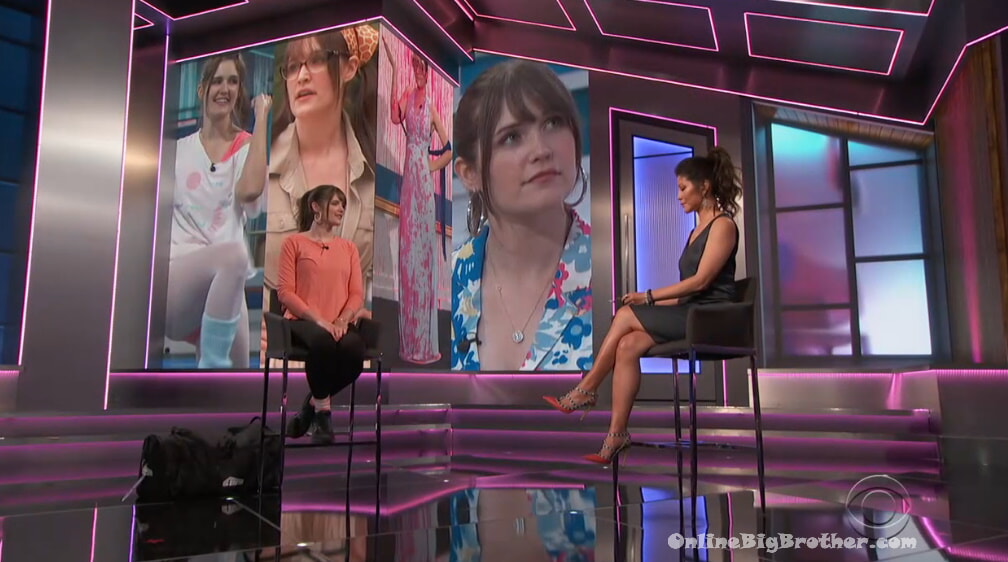 Sarah Beth Evicted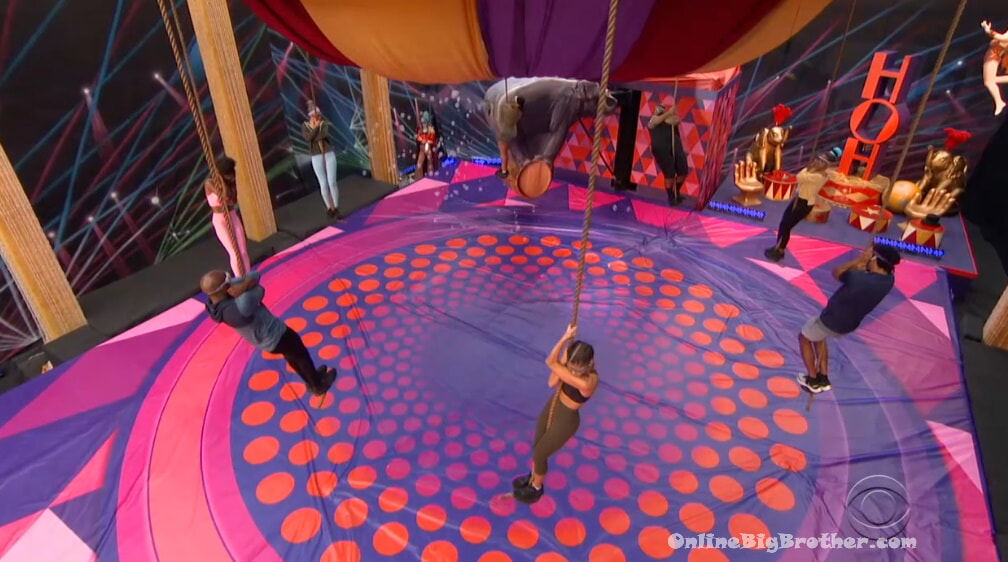 The HOH
Claire has to throw the competition. The first three houseguest to fall are the Have nots this week.
DerekF makes it to the first commercial but has fallen when the commercial break ends.
Double evictions two weeks in a row (YES!)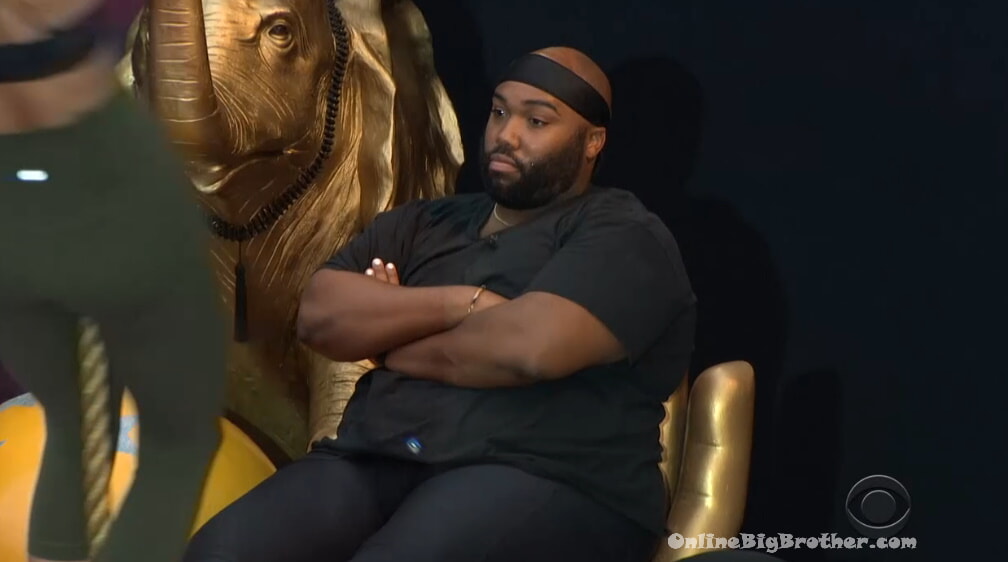 Alyssa is the second player to fall.