Get the BB13 live feeds on your Android and iOS devices. Sign-up for the 3 Day Free Trial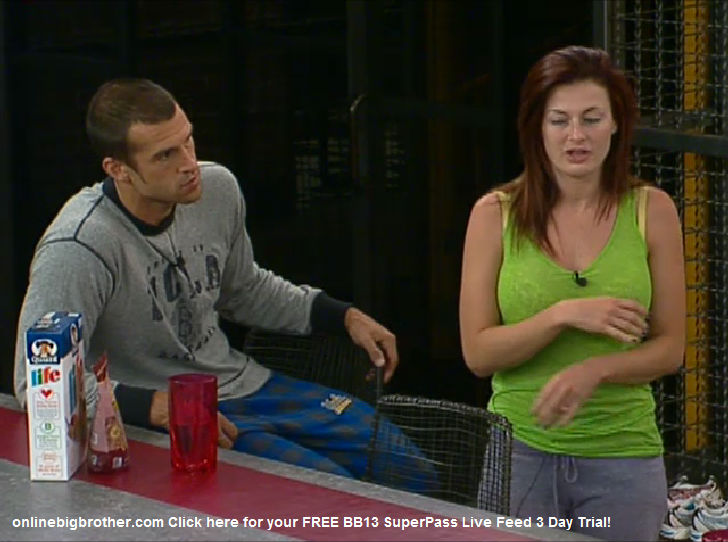 8:45am – 9:30am Shelly and Brendon are awake and in the kitchen talking. They are talking about random stories about themselves, their friends and families. Rachel joins them in the kitchen. They talk about how late the other houseguests were up last night. Shelly says that Kalia was up late too. Rachel says that's when they talk game so much. Shelly says outside of the house when she's up late she just does email and stuff. Brendan says he was up late everyday while they were in Vegas. Rachel says that no he wasn't. Shelly says she stays up late to Skype business contacts in China. Kalia joins them in the kitchen. The conversation changes to talking about Ragan's birthday party, shopping, and how Rachel has gotten a lot of parking tickets in LA. Brendon tells then that Rachel doesn't make the right decisions all the time. Rachel leaves and seems upset. They continue to talk about how its illegal to use a cell phone or the GPS while driving. Brendan says that the LAPD are here to serve and protect …and here to serve and harass. Lawon is now out in the kitchen. They start talking about jury duty and how to get out of it. They talk about the Casey Anthony court case and how they think it would be impossible for her to not be convicted.
TRY the Live Feeds for FREE!
Click here for your: SUPERPASS – 3 DAY Trial!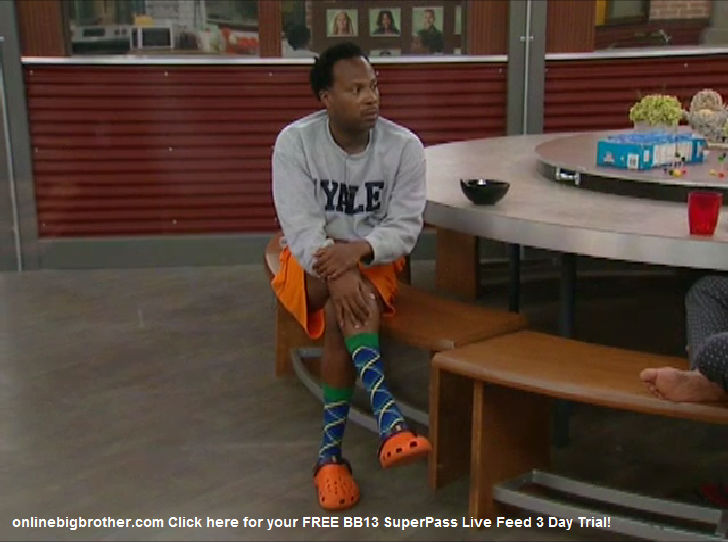 9:45am Brendon goes up to the HOH and Rachel confronts him and tell him that he can't talk to her like that, that he makes her feel like she is stupid and that he belittles her. Rachel says that it really hurts her feelings. Rachel says Brendan doesn't have faith and trust her. Rachel says that she really didn't like that Brendon told her that she isn't allowed to talk game unless he is there. Rachel says that it makes her feel that he doesn't trust her and that he thinks she is stupid. They talk about the parking ticket that Rachel didn't take care of before they left. Rachel says that she hired an attorney and already paid them to take care of it. Brendon tells her that yeah she did that but the attorney said they wouldn't know anything till they went to court and then they would issue her a reduced fine or what ever she needed to do. Brendon says that you would need to take care of that in a certain amount of time or the fine will double or triple. Brendon says that he told her four times to take care of it and she didnt, he says all she needed to do was give them his sisters email ..so that she could handle it. Brendon says that he supported her before they came into the house by paying the rent and a lot of other things and that he doesn't want them to waste money. Brendon says that when he asks her for stuff like that, and she doesn't do it ..maybe he will just need to keep track of it all.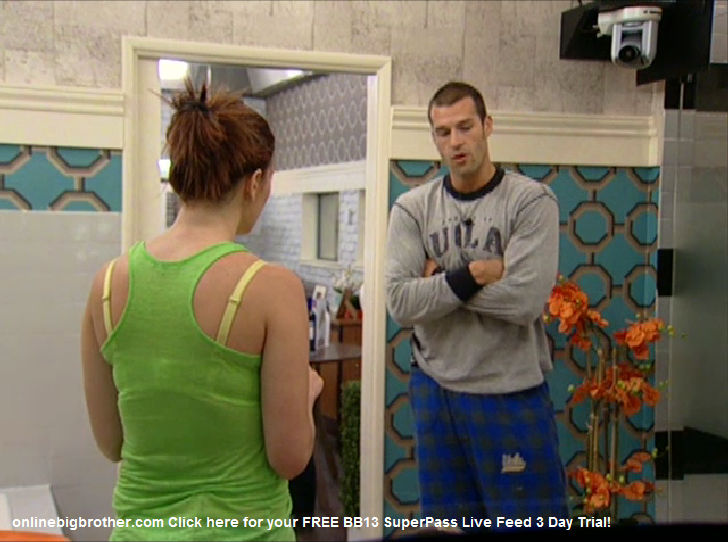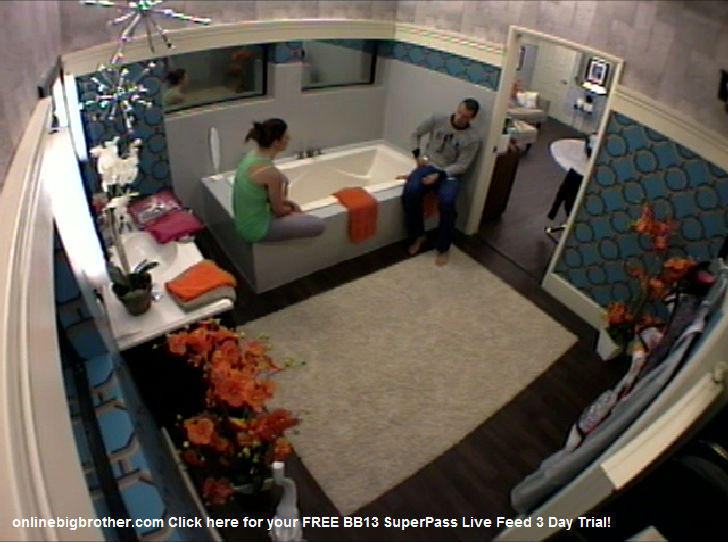 9:55am – 10:05am Big Brother switches all four cameras to Kalia and Lawon in the bathroom. They talk about random things and then Shelly comes in and joins them. Lawon and Kalia then head up to the HOH room to talk to Rachel and Brendon. They knock on the HOH door and get no answer. They says that they will just talk to them later. Lawon and Kalia get back to bed. Kalia says either we are up or we're not ..and we are playing for the veto. Lawon says that he just doesn't want to be back doored… ya know what I mean. Kalia says yeah.
See What They Can't Show You On TV! SUPERPASS – 3 DAY Trial!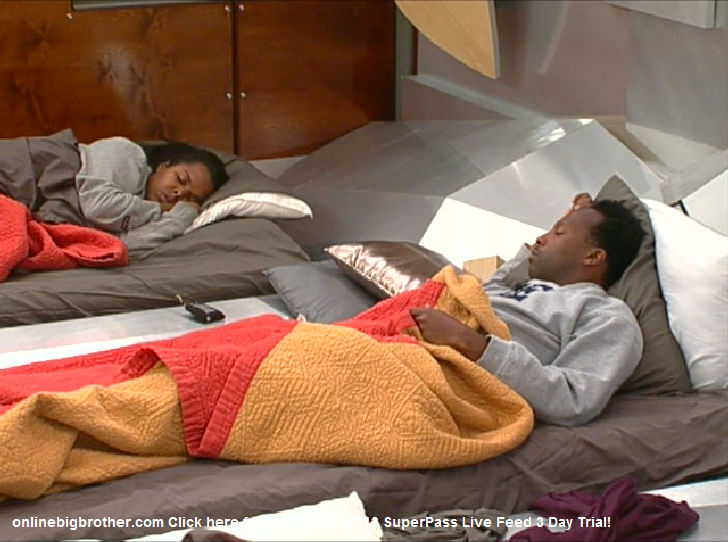 10:10am – 10:30am Rachel gets called to the diary room. Brendon goes down and joins Shelly in the bathroom. Brendon asks Shelly about her daughter and what she would be doing right now. Shelly says that her husband would be at work and her daughter would be eating or swimming. Brendon asks who looks after her while her husband is at work. Shelly says that she asked a couple of her special friends to look after her and said that she was going overseas for awhile. Big Brother cuts the live feeds. When they come back, Brendon and Shelly are still talking in the bathroom. Shelly and Brendon are cleaning the bathroom.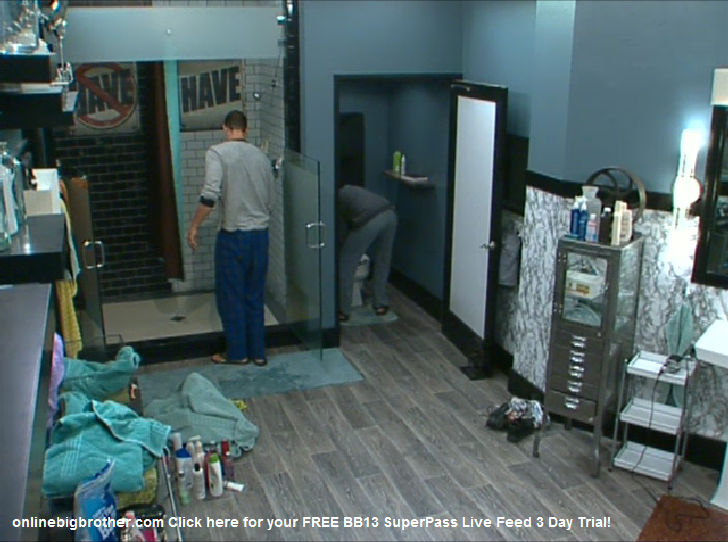 10:40am Lawon is up in the HOH room talking to Rachel. Lawon says that he has been loyal to them. He tells Rachel that he has stuck with them and that if he was in the jury house he would be able to look back and that he would vote for her. Lawon says that day two he knew he wanted to work with them. Lawon says that he knows his social game is huge and that he will use it in the jury house too. Rachel asks Lawon what he will do moving forward. Lawon says that he doesn't know because he doesn't even know whats happening after the golden keys are over. Lawon says that he would definitely come and ask for their opinion of what they want done. Rachel asks what if people come up to him and ask him to put up her and Brendon because they are winning all this stuff. Lawon says he wouldn't because they have a bigger target on themselves than he has, so if he did people would start coming after him. Rachel asks who Lawon would go after, and he says he would go after the new and start chopping them off one by one. Rachel says that if she doesn't put them up …its not to back door him.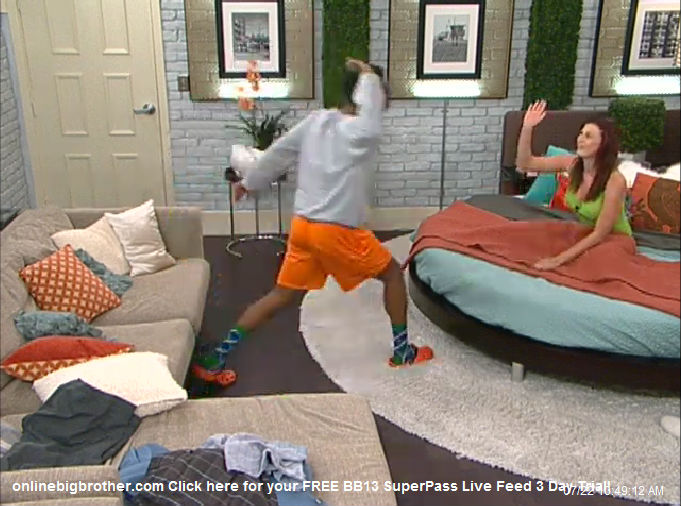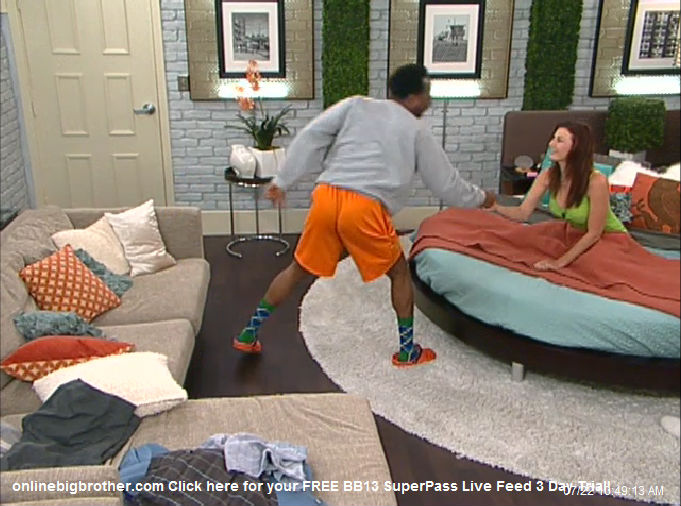 10:55am – 11:05am Brendon comes in and Lawon reiterates what he and Rachel just talked about. Lawon says that he has their back and that he will do whatever they want. He says that if push comes to shove and I have to go to the jury house… I will still have your back in there! Lawon says that he wants to help the vets to push him as far as possible. Brendon says that they trust him and not to sweat it whatever happens. Brendon says that once they decide what they want to do, they will let him know. Brendon says that they don't want him gone and that he needs to keep an eye on what other people are telling him too. Big Brother comes over the intercom and says that they need to leave the HOH room because it is going to be locked for a few hours. Brendon says that he doesn't think that their feelings are going to change about Lawon. Rachel says no because he keeps saying the same thing and that its so bad. Brendon says that he just tells us what we want to hear. Right after Big Brother cuts the live feeds to the we'll be right back…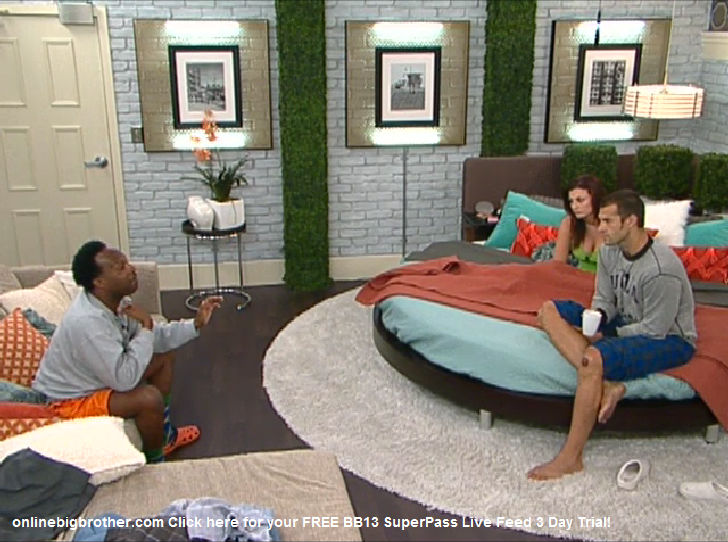 11:10am When the feeds come back, Brendon and Rachel are talking about how good Dani has it. Brendon says that Dani will team up to Dominic once the couples thing is over. Brendon says that Dominic will be loyal ..but not to us ..to Dani. Rachel says that Porsche is good to keep in the game because she is a bigger target than them and they can trust her. Brendon says that he would much rather keep Adam than Dominic because they can read Adam like a book. Brendon says that the cardinal mistake they will make in this game is turning on Jeff and Jordan. Big Brother cuts the live feeds right there..
Big Brother 13 Spoilers POLL CAST your VOTE!
BB13 Live Feed Screen Captures , These are being updated every 10 minutes all 4 Cams 24/7
Follow: @BigBspoilers and @Dawgsbigbrother on Twitter for recent crazed out spoilers. Theres also our Facebook page.
If you like this site and want to help us keep it running please consider donating, Your donations go directly to paying the server and bandwidth fees. Donate Link
Share it YO!!
Tweet