Get the BB13 live feeds on your Android and iOS devices. Sign-up for the 3 Day Free Trial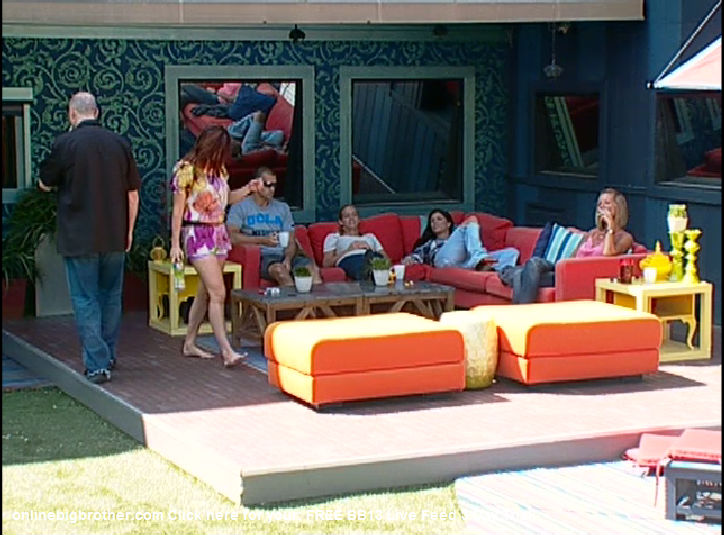 If you like this site and want to help us keep it running please consider donating, Your donations go directly to paying the server and bandwidth fees. Donate Link
10:35am – 10:45am Porsche, Dani, Shelly and Adam are in the backyard talking on the couch. Porsche tells Dani that she is going to move into the metal bedroom so that there is less of a chance that she will get stabbed. Dani laughs. Rachel and Brendon come out. Dani compliments Rachel on her top. Rachel says that its supposed to be a dress. Dani says yeah for your vagina to hangout! The conversation changes to talking about Dominic and asking about his girlfriend outside the house. Dani tells a story about how these big tattooed guys came up to her and said that they watched her while they were in prison. Brendon tells a similar story about people recognizing Rachel and him from watching them in prison. Dani asks is that all they get to watch in prison ..big brother and Jerry Springer? Big Brother then cuts the live feeds to the TRIVIA screen … looks like the Power of Veto Ceremony is happening…
WATCH the houseguests LIVE on SuperPass!
Click here for your: FREE 3 Day TRIAL!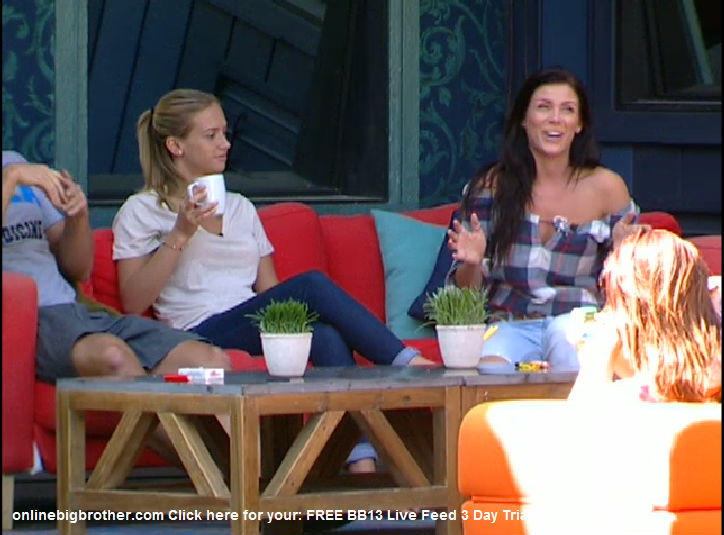 11:45am When the live feeds come back from TRIVIA, Brendon and Rachel are in the HaveNot room talking about how Brendon is on the block. Brendon says that Porsche voted for him once before and maybe she will again. Rachel says that she doesn't want to make any deals that she can't keep. Brendon says that Shelly is so cocky and that she was staring him down. Brendon says that it is what it is and we accept the things that we can't change. Rachel asks what do we do about Jeff. Brendon says that he doesn't even want to think that he would vote for Shelly. Rachel says that if they did that they would be on my number one hit list. Brendon says yeah if they do that they you need to work with Dani. Brendon tells her that she needs to be able to keep control of her emotions … you can do this on your own. Rachel says no I can't I don't want to …I don't want to do it without you ..you just make everything better. Brendon says if I go I want you to go out there and kick ass and win the HOH ..If I was here and you weren't I would go out there and destroy them ..use all my anger and just destroy them!!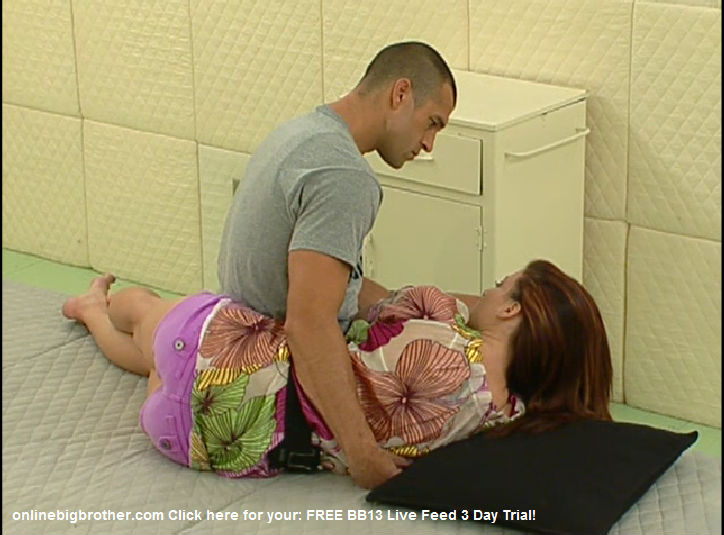 Big Brother 13 Spoilers POLL CAST your VOTE!

Big Brother 13 Live Feed Image Gallery
Follow: @BigBspoilers and @Dawgsbigbrother on Twitter for recent crazed out spoilers. Theres also our Facebook page.
Share it YO!!
Tweet