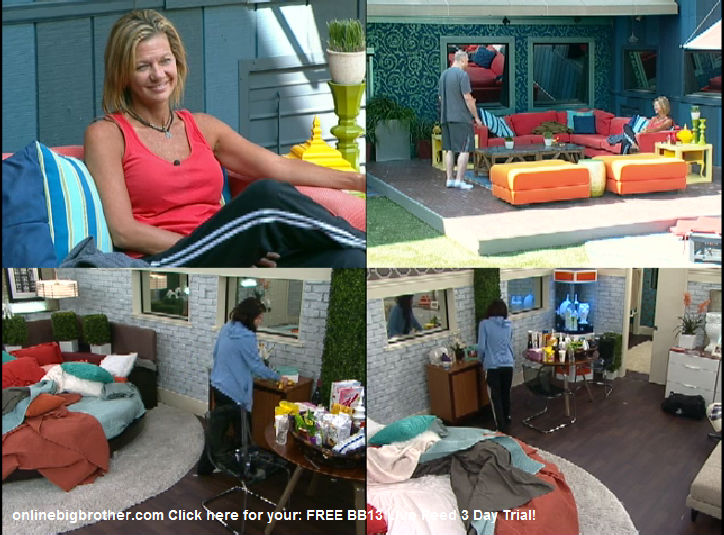 Get the BB13 live feeds on your Android and iOS devices. Sign-up for the 3 Day Free Trial
9:25am – 9:50am Big Brother wakes up the houseguests. When the feeds come back Shelly and Adam are in the backyard talking. Adam is practicing his lines for what to say for the POV meeting. Adam goes through the whole speech and then says that he chooses to not use the veto on Shelly and to use it on himself. Adam tells Shelly that she has his vote and that if Brendon is put up he will be voting him out. Adam says that if Rachel win HOH I will be the next target along with Dani if I vote him out. Shelly says that she will be because she embarrassed her out in front of everyone saying that Brendon didn't defend her. Adam says get ready for some crying. Adam talks about how something is wrong if you can't live without the other person for a week. Shelly talks about how Brendon and Rachel were making out right beside her last night. Adam says just give Brendon and Rachel a week in the jury house ..so they can have a F-ing Greek orgy in there. Shelly says that she is done with Rachel. Adam says if he wins HOH next week he is putting her up. Shelly says she will too. Adam saying that Rachel will pretty much want to go after Brendon's gone. Adam says that it might not be bad though keeping her around another week. Adam says that she is a really nice girl when she wants to be, she just has this evil side. Shelly says that you can't be turning that switch on and off, I'm done with her. Shelly says maybe when she has a child she will learn she can't be spreading that venom. Shelly says that Rachel has a split personality. Adam says that Jeff is still gunning for Dani. Shelly says that they may have a deal together, I'm trying to feel it out, I'm not going to say anything, though. Jeff comes out. Shelly complains about Rachel not doing their dishes and using up all the cheese to make something. Jeff gets called to the diary room. Adam and Jeff head inside. Jeff heads through the kitchen and says this is my plate I am going to fake say I'm going to wash it and then never wash it!
Sign-up NOW and watch the houseguests live!
Click here for your: SUPERPASS – 3 DAY Trial!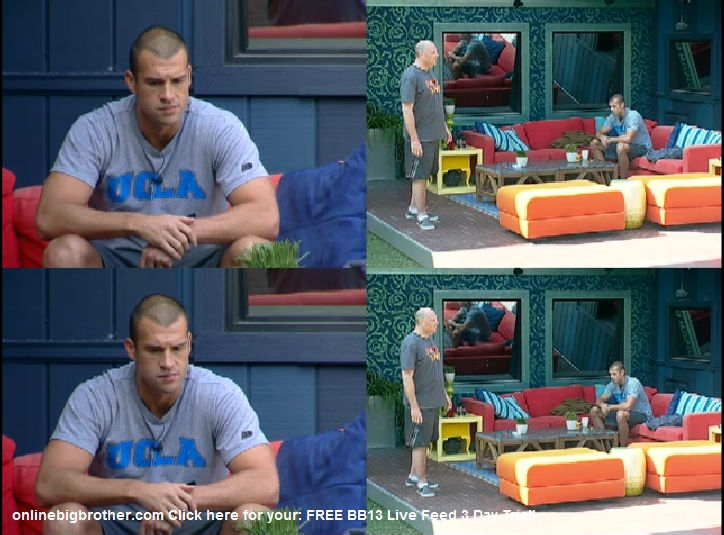 10am Brendon is in the backyard going off to Adam about how Kalia and Porsche won't give up their beds so that they can have a real bed. Brendon says that this is my F-ing fiancé …we are getting married and we don't even have a bed. Brendon says that he would give up his bed if it was the other way around. Brendon says that Rachel just doesn't want me to say anything because today is nominations. Rachel come out. Brendon says that he is going to demand a f-ing bed tonight.. there is no way I am sleeping in there and going home. Brendon gets called to the diary room. Adam and Rachel talk about giving up their summers for Big Brother. They start talking about past houseguests and if next year was all stars or fans vs favourites.
WATCH all DRAMA unfold LIVE on SuperPass! FREE 3 Day TRIAL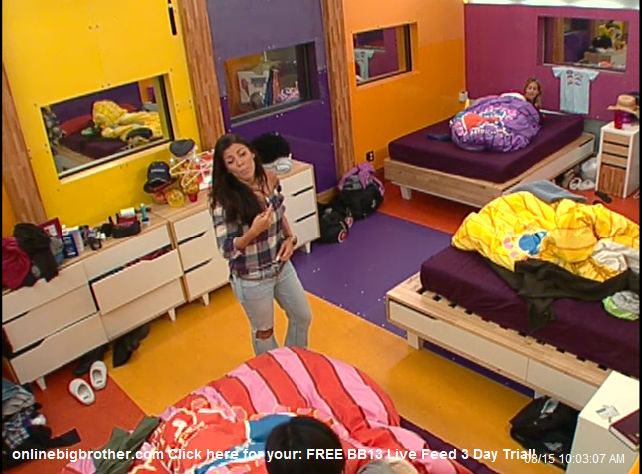 Dani goes into the candy room and Kalia and Porsche make fun of her for looking like a mall girl. Dani says no do I look like a girl ..I don't want to look like a girl! Dani keeps asking if she looks okay. Porsche starts singing I like girls that wear Abercrombie & Fitch. Big Brother cuts the live feeds to the we'll be right back screen. Kalia talks about how she brought a pair of pants that she would lose weight to fit into …and that still hasn't happened.

10:10am Out in the backyard is Jordan, Jeff, Adam and Brendon. Brendon is still going off about Kalia and Porsche not giving up their bed. The conversation changes to talking about Adam and Farrah wanting children but that he knows their window is closing.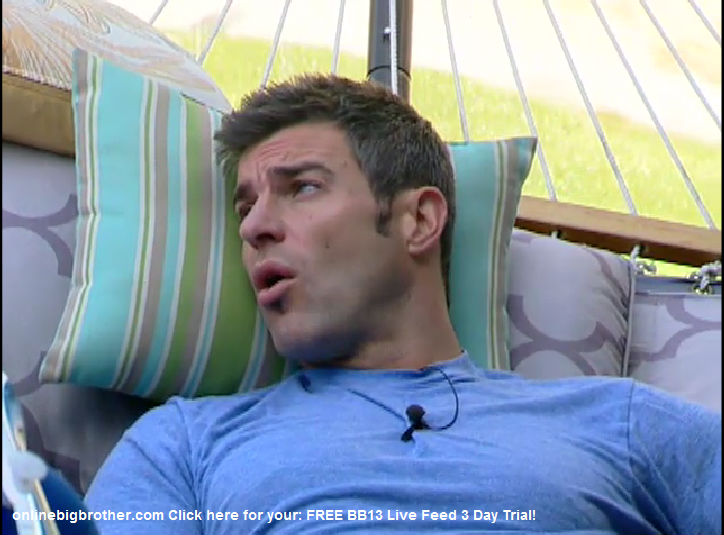 10:30am Jeff and Jordan are sitting in the hammock talking. Brendon and Rachel come over to join them. Rachel says that all we need to do is say that if she puts up one of us four ..the other three will be coming after her. Jeff says that won't work ..if she wanted to cut a deal she would have already… she wants one of us out. Rachel and Brendon says that they will working on Porsche …and for Jeff and Jordan to work on Adam. Brendon says that they already started working on him the other day. Jeff says you asking me what I think Porsche thinks …is like asking me if there are aliens ..I don't know! Rachel says they only people we know what they are going to do is Dani and you guys. They talk about how Kalia will do the same as Dani. Brendon says that he was trying to convince Dani to put up Porsche… but that she knows that would never happen. Jeff says that would be awesome if she did. Brendon talks about how Porsche won't give up her bed because she thinks its lucky… how has she been lucky she hasn't won anything. Rachel says well she hasn't been up on the block or been havenot …that's pretty lucky. Rachel says we all have each other though right?! They all say yeah. Brendon says that the only good thing that happened is that Dani's last two HOH's have been a wash. Jordan says let's just wait and see what happens and who she puts up. Jeff says that he thinks Adam is the key. Rachel says yeah. Rachel and Brendon leave.
See What They Can't Show You On TV! SUPERPASS – 3 DAY Trial!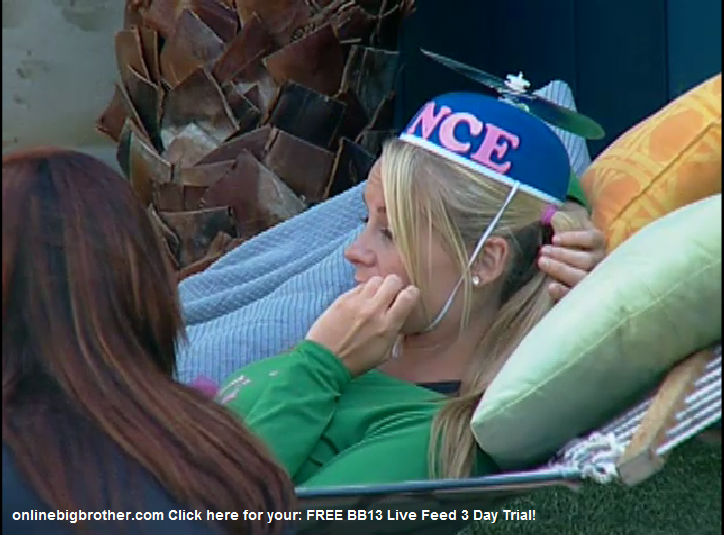 If you like this site and want to help us keep it running please consider donating, Your donations go directly to paying the server and bandwidth fees. Donate Link
Big Brother 13 Spoilers POLL CAST your VOTE!

Big Brother 13 Live Feed Image Gallery
Follow: @BigBspoilers and @Dawgsbigbrother on Twitter for recent crazed out spoilers. Theres also our Facebook page.
Share it YO!!
Tweet