Get the BB13 live feeds on your Android and iOS devices. Sign-up for the 3 Day Free Trial
If you like this site and want to help us keep it running please consider donating, Your donations go directly to paying the server and bandwidth fees. Donate Link
12:30pm Lawon mentions to Porsche that he is missing some jewellery like his Tiffany Bracelet. Porsche tells him to go look for it. Lawon says that its probably in his bag. Porsche then goes to lay down in the lounge room. The cameras switch to Rachel in the havenot room putting on her workout clothes. Rachel then heads out into the backyard to work out.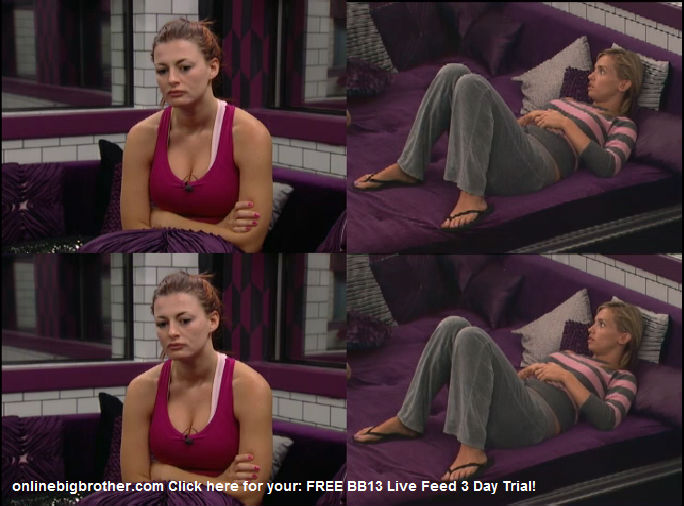 24/7 UNCENSORED Big Brother 13 Live Feeds!
Click here for your: FREE 3 Day TRIAL!
12:30pm – 12:50pm Rachel comes into the lounge room to talk to Porsche. Rachel says that she just isn't sure where they went wrong. Porsche says that nothing really went wrong …but that friendships and alliances are different… and that when Jeff and Jordan stopped talking to me ..you went with them. Rachel says I don't understand I am the one going home. Porsche says that you went crazy for a few days there …and were yelling and screaming at people and I am on my period and didnt want to get involved in a fist fight or something. Rachel says that she wasn't going to get into a fight with anyone …and that she has never been in a fist fight. Rachel says that times got really hard and that her friendships didn't stand by her … its not like a friendship like PT … this was my fiancé. Porsche says I know …just you have to keep yourself grounded. Rachel says that no one knows how it is …thats my fiancé and I am going to be without him for 6 weeks …you don't know how hard that is… Porsche says but you went crazy and I've never seen you act like that before and I didnt want to be associated with that. Rachel says that it just hurts her feelings …that the love of her life got torn away from me … Dani ripped him away from me …and they were friends before BB. I am going to have his children one day … my soul mate … we are going to be sitting in rocking chairs one day when we are old. Porsche says that you need to handle it in a better way. Shelly has children and a husband …and she does act like that.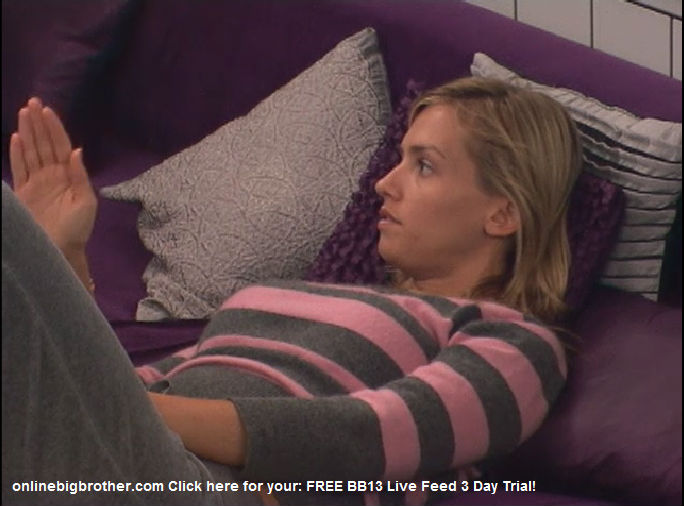 Rachel says but we thought we would be together till at least jury house. Porsche says I felt bad for you but you can't act like that …you are going to have so much time with him when you get out… Rachel says that shock of not being with him for 6 weeks was really difficult. Porsche says but you had to have thought this would happen when you came into the house guns blazing. Porsche says that you just made people uncomfortable …and I dont know how to real you in… especially when I am on my period. Porsche and Rachel hug and Porsche tells her it will be okay you may even come back into the house. Porsche explains that she needs to be nice to people because if she comes back you don't want people to target you right away. They hug and Porsche leaves the room. Rachel rolls her eyes and sits there in silence.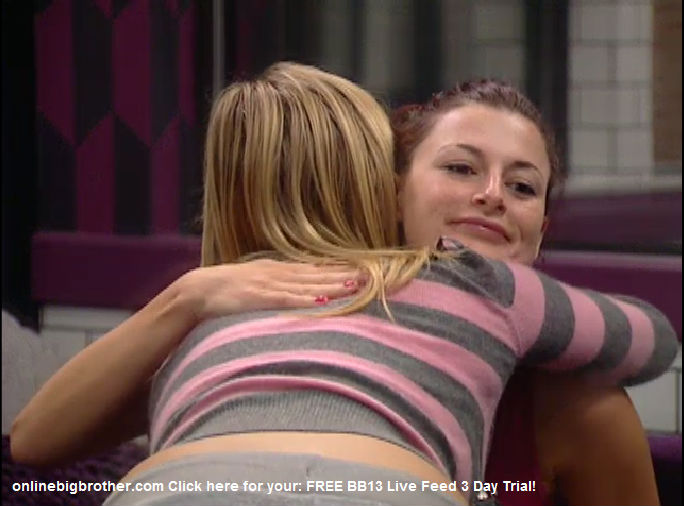 Sign-up for your: Live Feed 3 DAY Trial!
1pm Meanwhile, Adam is in the bathroom removing his goatee. Adam leaves just the moustache and says hey kid …wanna get in my van? Adam shaves the rest off and says hey whos the new houseguest?! I am a good looking man!!! Jeff says now I am going to have to start making all new alliances and shit! They talk about how he looks like a totally different person. They start calling him Philip. Jeff says that its weird talking to Philip now …he needs to get to know him first.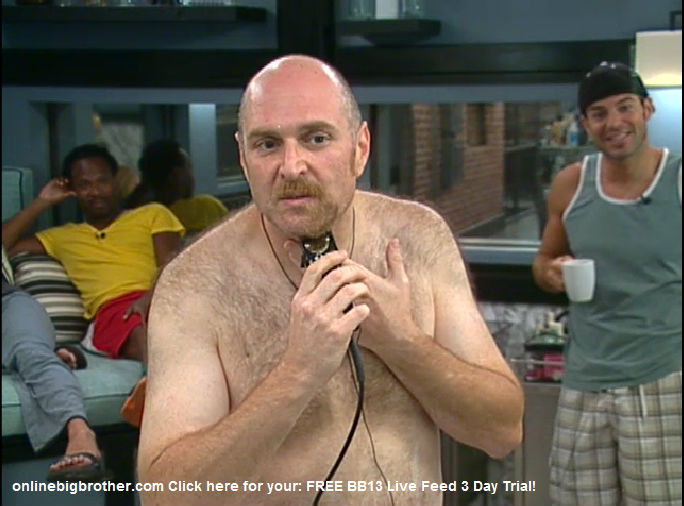 1:10pm Rachel is working out on the elliptical. Jeff and Shelly are sitting on the backyard couch. Adam finishes up shaving in the bathroom and then goes to stand by his photo the memory wall. Porsche tells him that it looks amazing. Jeff says hey Philip ..whos that angry guy beside you?! Adam then goes to show Dani. Dani says that he just looks creepy now.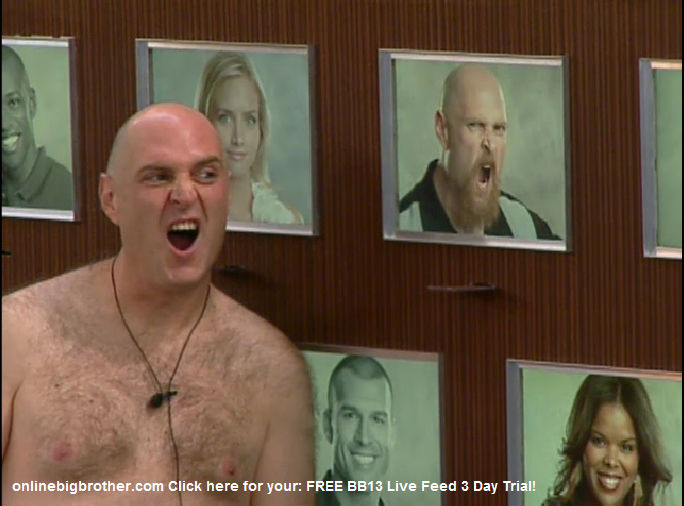 See What They Can't Show You On TV! SUPERPASS – 3 DAY Trial!
1:15pm Rachel and Jordan are in the backyard talking about the twist. Jordan says that if the person that gets evicted gets to come back …its kind of a waste of an HOH. Rachel says yes and no. ..and if I get evicted I will come back and I will win …I will not mess up or drop the ball. Adam heads out into the backyard and they tell him how good he looks now. Adam says that it feels weird and that he definitely doesn't look 40.
Big Brother 13 Spoilers POLL CAST your VOTE!

Big Brother 13 Live Feed Image Gallery
Follow: @BigBspoilers and @Dawgsbigbrother on Twitter for recent crazed out spoilers. Theres also our Facebook page.
This is not the official CBS Poll, go to this link https://www.cbs.com/shows/big_brother/americas_vote to vote for a evicted houseguest to have a chance at coming back into the house


Share it YO!!
Tweet