Watch the Big Brother 13 live feeds on your Android and iOS devices. Sign-up for the 3 Day Free Trial
12am Kalia and Jordan are talking in the bedroom. Kalia says that she is so surprised how well she did with living with people ..because I hate living with people. Kalia says that she literally hates living with people… she literally despises living with people. Kalia said that people were like you do realize what show this is right. Jordan says it doesn't seem like it …I would have never known. Kalia says that like everyone is counting down the day .. I literally can't wait to have my own place. Kalia says that she was maybe a little more argumentative or cavalier before she came in here…and that I have learned that I don't need to be like that .. Jordan doesn't know what cavalier means so Kalia explains it to her. They talk about the big house meeting that Kalia went off on people. Jordan talks about how Dani turned on them and if she hadn't it would have been a different story. Jordan says that if Dick was still in here …it wouldn't have happened ..he wouldn't have let her .. it was only week two. Porsche comes in and joins them with her laundry. Rachel joins them soon after. Porsche finishes with her laundry and leaves. Rachel and Jordan turn off the light. They talk about how they really need to win HOH tomorrow. Jordan says she really wants to win to see photos of home. Jordan thinks it will be questions and then maybe endurance next week.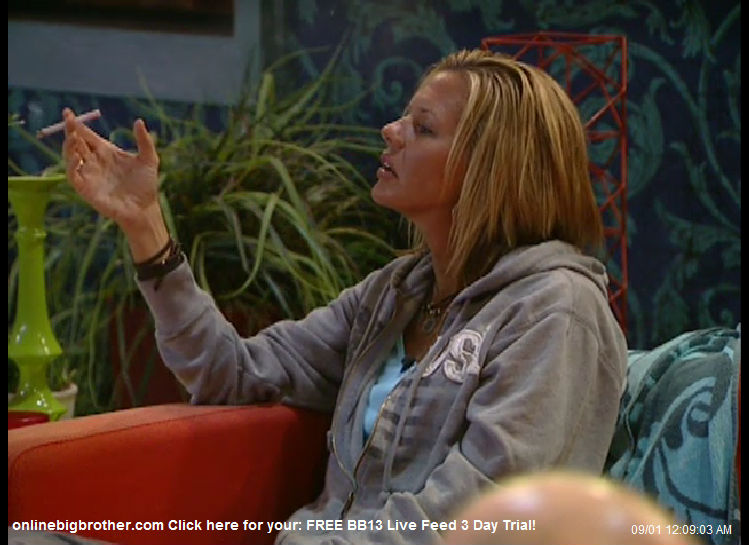 WATCH all DRAMA unfold LIVE on SuperPass! FREE 3 Day TRIAL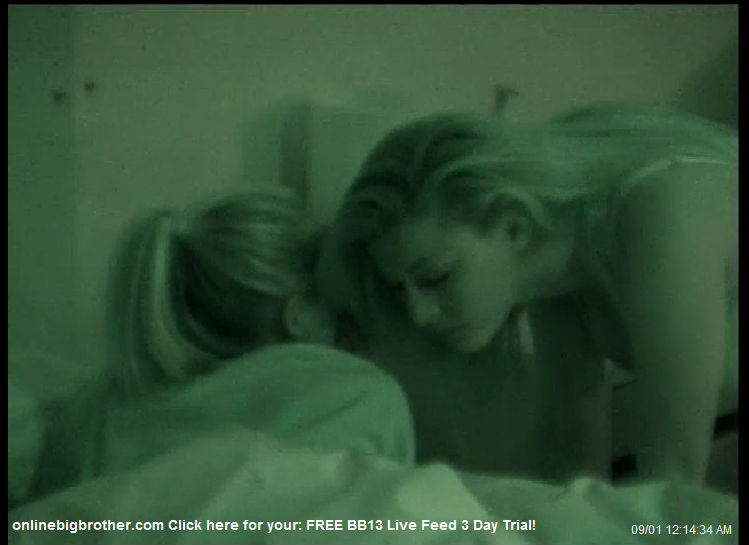 Meanwhile out in the backyard Adam and Shelly are talking. Adam says that it is ironic that there were 7 duos to begin with, then when Dick left early …then there were six left …and that the final six left are ones from duos. It just goes to show you that duos and showmances never work out. They talk about how many times people were nominated or re-nomed. Shelly and Adam say that they can't wait to back and watch some of the fights that happened. Kalia comes out and says do you realize we only have two Thursdays left. They talk about how they are so glad that production left the backyard open for them and that it isn't locked down. They start talking about past competitions. Porsche joins them. Kalia heads up to the HOH room to go to bed. Adam is all alone in the backyard talking and studying the evens of the house. Porsche joins her and gets ready for bed. Kalia starts talking about how she was asking Jordan what they are going to do about the votes. Kalia says that she said that they still don't know what they are going to do and that they can't say what they will do anyways. Kalia says that Rachel said that there are pros and cons to both. Kalia says that they said that they may not even be on the same page. Kalia says that if thats the case then a vote that doesn't matter may matter… and that I could be the deciding vote. Porsche and Kalia start studying the events and dates of the house. Kalia and Porsche start talking about what the final competitions are like physical endurance, skill, questions.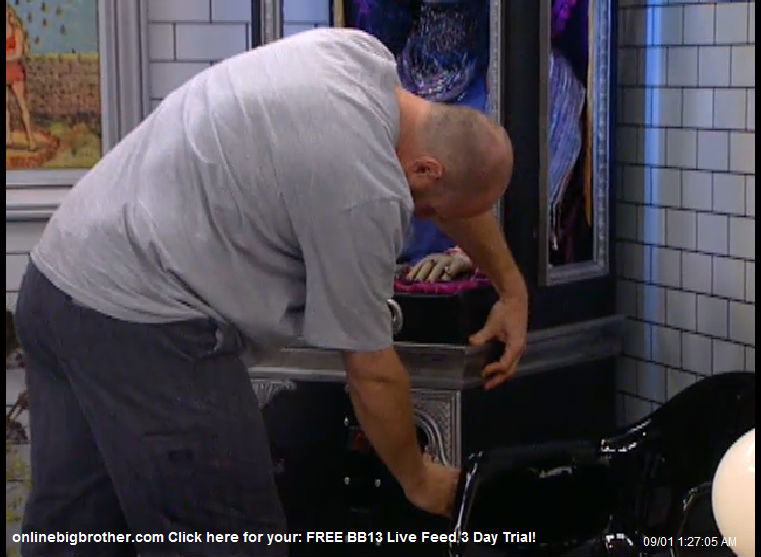 See What They Can't Show You On TV! SUPERPASS – 3 DAY Trial!
1:20am – 2:45am Adam finished up talking to himself and studying the dates of the house and heads inside to the bathroom to shave. Adam then goes into the purple room and starts looking at the fortune teller. Then he heads out into the backyard for another smoke. Adam then heads to bed. Meanwhile, Kalia and Porsche continue to study. Kalia gets mad when Porsche tells her the answers. Porsche says that she needs to study too. Kalia talks about how she really wants to win this HOH …and Porsche wants to win the Veto. Porsche promises she won't open another Pandora's box. They talk about how close they are. Porsche says that she has stepped up her game. Porsche and Kalia talk about how Jordan and Rachel were talking about how Shelly was swearing on everything that she would work with them. Kalia says that she will not put Jordan up until it is absolutely necessary. They talk about their goodbye messages to Brendon and how Porsche says that her second one was BLANK up to him. Porsche says that she said some mean BLANK …and that she was obviously drinking that night. Porsche says that with Shelly's goodbye message she only said goodbye I am going to miss your spaghetti. They talk about if Shelly stays she will more than Adam go with the side of the house with the power. They end their conversation. Porsche listens to the music cd. Kalia rolls over to go to sleep. Porsche stays up for a half hour listening to the cd and then goes to sleep.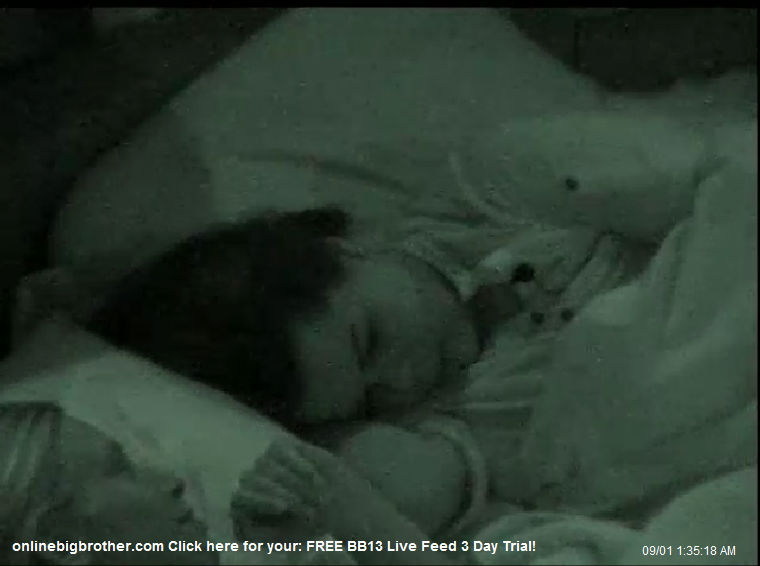 6am All the houseguests are still sleeping..
9:40am All the houseguests are still sleeping.. No Big Brother wake up call yet..
10am Big Brother turns the live feeds to the TRIVIA screen…
If you like this site and want to help us keep it running please consider donating, Your donations go directly to paying the server and bandwidth fees. Donate Link
TRY the Live Feeds for FREE!
Click here for your: SUPERPASS – 3 DAY Trial!

Big Brother 13 Live Feed Image Gallery
Follow: @BigBspoilers and @Dawgsbigbrother on Twitter for recent crazed out spoilers. Theres also our Facebook page.