Get the BB13 live feeds on your Android and iOS devices. Sign-up for the 3 Day Free Trial
If you like this site and want to help us keep it running please consider donating, Your donations go directly to paying the server and bandwidth fees. Donate Link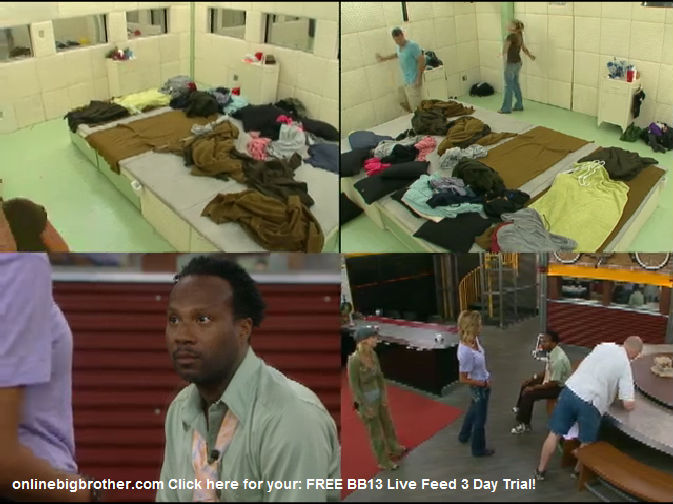 Click here for your: Live Feed 3 DAY Trial!
11:30am When the live feeds come back, Adam and Porsche are in the kitchen making lunch. Rachel heads from the kitchen to the diary room. Lawon is nominated as the replacement. In the havenot room Jordan is saying that she thinks Lawon was just acting mad… they all knew this was the plan. Jeff says that Kalia and Dani are so DUMB! Jordan says that she went up to Kalia and told her thanks for not replacing me. Jordan says that Kalia told her she would never, ever put her up.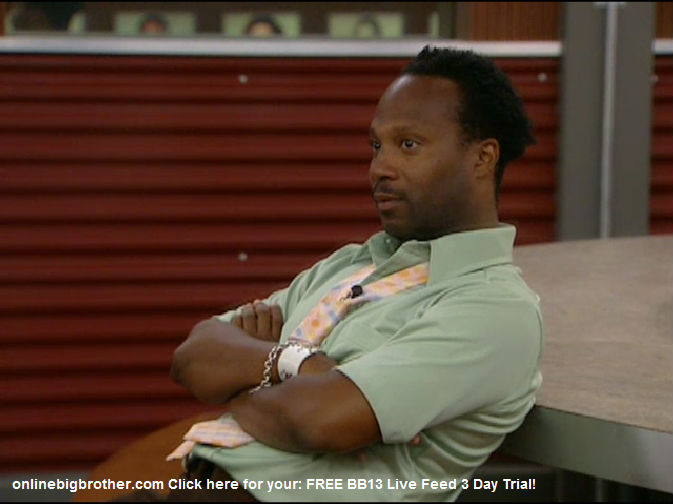 Meanwhile in the kitchen, Lawon is in the kitchen talking to Shelly. Lawon says that he is not stupid …he would not offer himself up as the pawn. Lawon says that he doesnt think anyone is coming back. Lawon says I am not stupid …I am also not going to go around being sad. Lawon says talk about a bad game move …I would not go up as the pawn. Lawon says that he did not volunteer his ass to go up!! Shelly says yeah unless there was a pay off for it. Lawon says like what?! Shelly says like money… maybe you're America's PLAYA! Lawon says no …I've got some questions for her… I need a damn smoke up in here. Lawon says I wanna know why …why?! Adam tells him to go ask her now. Lawon says oh I am!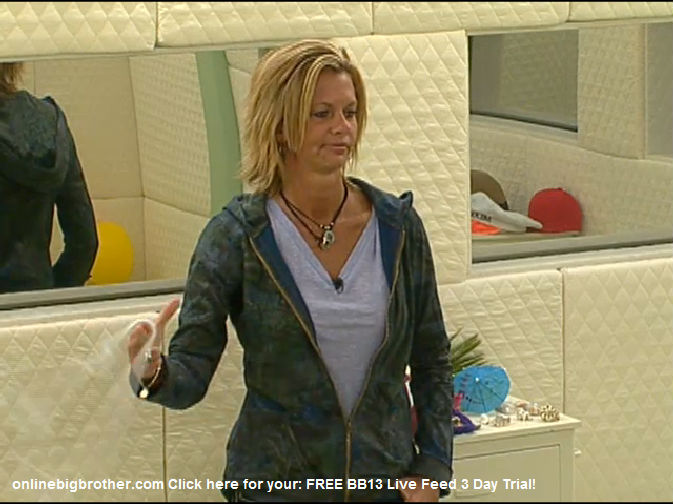 Sign-up for your: Live Feed 3 DAY Trial!
11:45am Shelly goes into the havenot room where Jeff and Jordan are laying down. They talk about how STUIPD Lawon was for volunteering to go up and how he is acting all mad now. Shelly says that they knew Porsche wasn't going to be nominated when they saw she wasn't all dressed up. Jeff asks Shelly if Kalia thinka that you're voting Rachel out? Shelly says that she didn't even ask me how I was voting. Jeff says that we just gained two people on our side. Shelly says that she felt like she was at work the other day when she was trying to strategize to get the best deal. They start asking about what Shelly does for a living.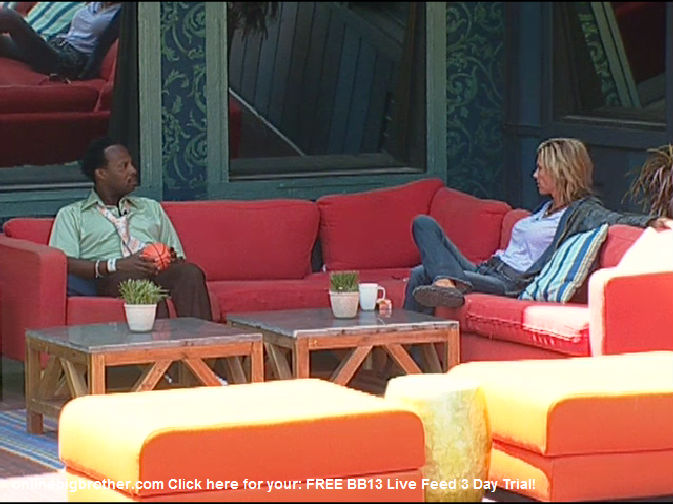 11:50am Shelly heads out into the backyard and tells that she better see some fire in him now! Lawon says you know it! Shelly asks so why is everyone saying that you volunteered to go up? Lawon says that he asked Porsche that… and Porsche has been up there and she should have known. Lawon says why didn't I get a warning? What the BLANK! Shelly says that it is just so fishy because you two are tight as hell!! The only reason someone would do that is if they got money to do it or if they were Americas player. Shelly says that it just doesn't make sense why she would put you up… you are with them all the time ..why would she put you up? Do you swear you didn't volunteer? Lawon says that he doesn't know …that he is mad right now and needs to calm down ..because if I go up there I am going to slam that door. Shelly says there is just something contrived about it .. something smells fishy! Lawon says that Kalia has an agenda. Shelly says that she thought it was going to be her or Adam. Lawon says yeah I thought it was going to be Adam… Dani is controlling the game. Shelly says that it makes no sense …and I am going to figure it out! Lawon says that it feels like someone had sex with me …without a condom! Shelly says that something is going on… everyone knows something is going on … no one volunteers to go up …
FLASHBACK – Don't miss all the drama!
Superpass – 3 Day FREE Trial
Big Brother 13 Spoilers POLL CAST your VOTE!

Big Brother 13 Live Feed Image Gallery
Follow: @BigBspoilers and @Dawgsbigbrother on Twitter for recent crazed out spoilers. Theres also our Facebook page.
This is not the official CBS Poll, go to this link https://www.cbs.com/shows/big_brother/americas_vote to vote for a evicted houseguest to have a chance at coming back into the house

Share it YO!!
Tweet