Get the BB13 live feeds on your Android and iOS devices. Sign-up for the 3 Day Free Trial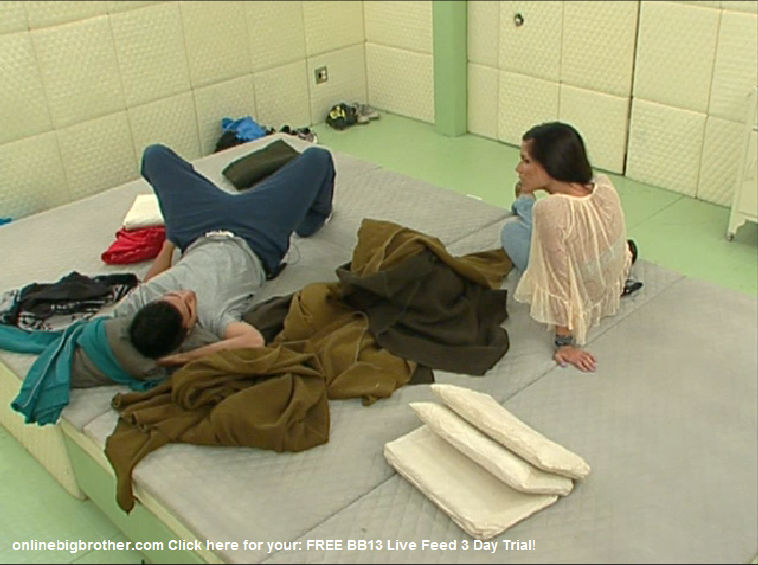 11:20am Dani and Dominic are in the HaveNot room. Dani is telling Dominic all about the fight she just had with Brendon. Dominic says that he thinks the nominations are staying the same. Dani tells Dominic she realizes that she has been playing too smart and that she needs to dumb herself down. Dani said she doesn't get why everyone likes Jeff he's an ********. Dominic says he's calling his girlfriend stupid. Dominic says that he's bipolar. Dani ask Dominic if he can get Lawon's vote. Dominic says he can and that the votes will be a tie. Dani tells Dominic that he needs to go and tell Brendon and Rachel that you're not going after Jeff even if you can…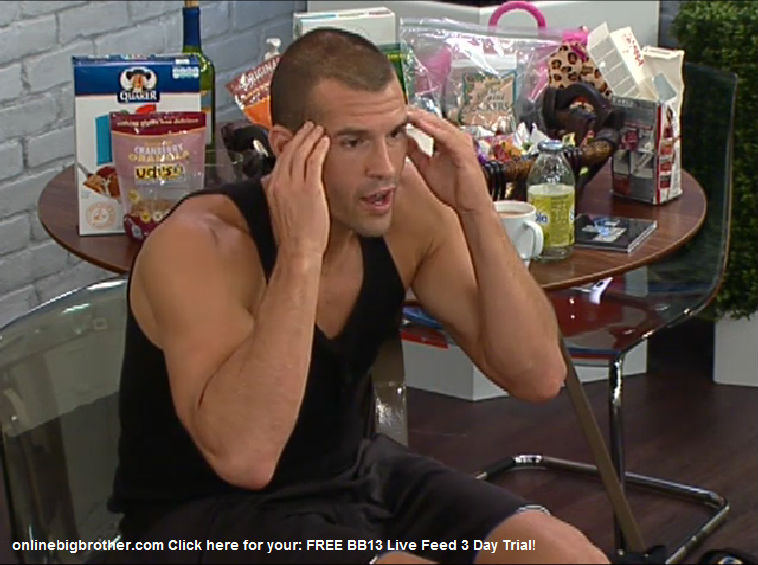 11:30amUp in the HOH room are Brendon and Jeff talking. Brendon tells Jeff that he was just up here getting into it with Dani. Jeff asks really?! Brendon says yeah .. that she was up here freaking out about how we told her to work with Dominic and now we are basically screwing her over. Jeff talks about all the signs he has been seeing from the other houseguests talking and plotting. Brendon and Jeff talk about how they need to get all five of them up in the HOH room and all talk this out. Jeff says that he is ready to draw lines. Brendon says that he is not going to tip toe around this. Brendon says that they all stay up late at night talking. Brendon starts talking about Dani again saying that she said that she made it farther in the game than he did.
FLASHBACK – Don't miss all the drama!
Superpass – 3 Day FREE Trial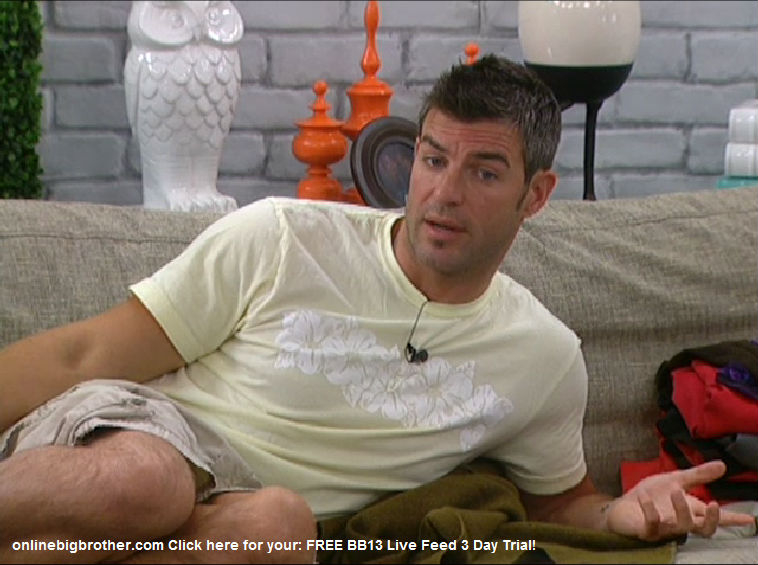 11:55am Jeff says that Dani BLANK Dominic …he was going to keep Dominic …but she made the worst move ever to try and pit us against each other. Jeff says that Dani better be America's player ..because that is the only thing that can explain what shes doing. Jeff says try and get me out …I'm a crappy player …why get me out?! Brendon says that he was going to keep Dominic too. Jeff says yeah because he has heart.. Jeff says that he set Dominic up with a question when Cassi was going up on the block. Jeff says that he asked who Dominic would vote out Cassi or Shelly? Jeff says that he knew Dominic and Cassi were close and that Dominic says that he would send Cassi home. Jeff says that he knew he was just feeding him BLANK at that point. Jeff and Brendon talk about bringing up Dani to the HOH room and confront her. Jeff says that he wants to see her get heated and to see what she will say. Brendon says that they need to see if we can get her to still work with us but that we won't trust her ever again. Brendon talks about how he told Dani that Dominic is a stranger and she is aligning with him over them. Brendon tells Jeff that Dani said she's only met Rachel once in Vegas and that Rachel is a stranger to her. Jeff says strangers? ..we were all together crying the first week. Brendon says that he hopes Dick is watching and thinking what stupid moves Dani is making. Big Brother calls Brendon to the diary room. Brendon asks can anyone tell me if its pickup or …??? Right then Big Brother cuts the live feeds to the TRIVIA screen… looks like the POV ceremony is happening right now…
ReWatch all drama on FLASHBACK! FREE 3 Days TRIAL
12:40pm The live feeds are still showing TRIVIA..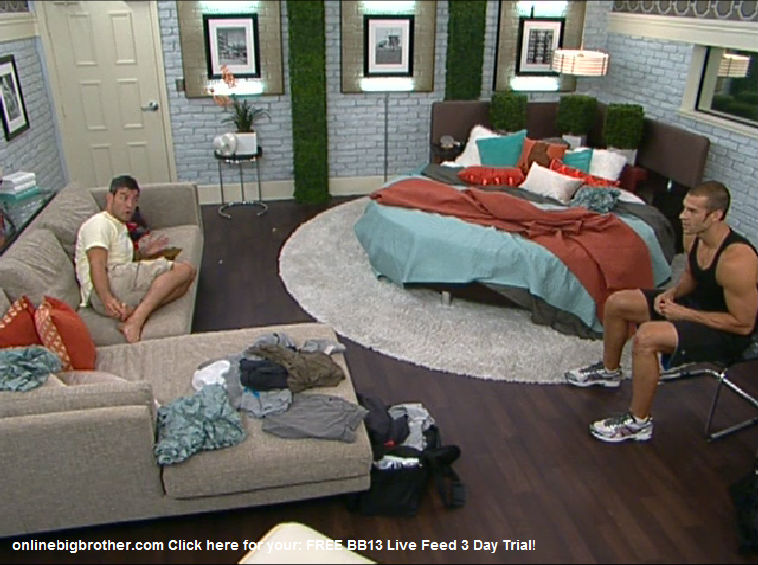 Big Brother 13 Spoilers POLL CAST your VOTE!
BB13 Live Feed Screen Captures , These are being updated every 10 minutes all 4 Cams 24/7
Follow: @BigBspoilers and @Dawgsbigbrother on Twitter for recent crazed out spoilers. Theres also our Facebook page.
If you like this site and want to help us keep it running please consider donating, Your donations go directly to paying the server and bandwidth fees. Donate Link
Share it YO!!
Tweet