Get the BB13 live feeds on your Android and iOS devices. Sign-up for the 3 Day Free Trial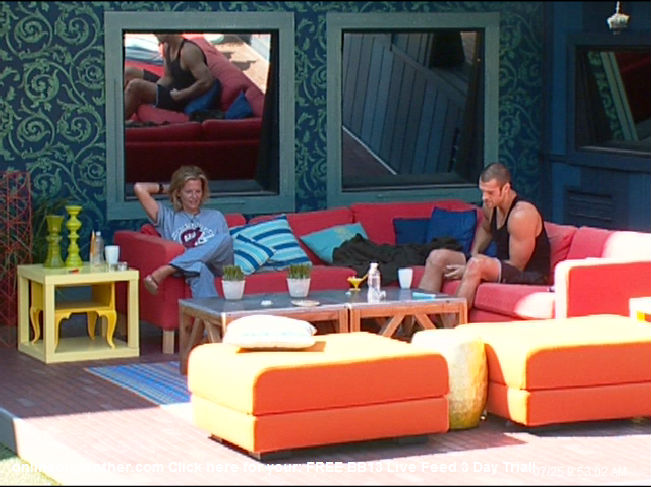 9:20am Big Brother wakes up the houseguests. Shelly was already awake. Porsche and Lawon head to the bathroom to get ready. Shelly and Brendon talk about Dani. Shelly says just open your ears and listen when he said he could not even talk with Dani anymore. Shelly says Dani spends half her time talking about what a good player she is and Rachel buys into that. Brendon agrees. Shelly says that they can't give Dani that much power by being scared of her. Brendon agrees and says that anyone has a chance to beat Dani. Shelly says Dani is manipulating people, that she is telling both Dominic and Adam she was voting for them. Shelly says Dani told her she would put Brendon and Jeff up if Brendon doesn't use the POV. Brendon says that's fine… let her bring it. Shelly says that Jeff and Jordan are not after Brendon and Rachel. Bren agrees. Brendon says that he really likes Dani but can't trust her. Shelly says keeping Dominic and Dani would open the door for every floater. Shelly says that Dani told Adam that she is going to vote out Dom and Shelly says no way. Shelly says that she would never vote for her in final two. Brendon talks about how Dani threatened them if they didn't do things the way Dani wants. Brendon says that Dani wants Dominic to stay for her not for them. Brendon says that he liked Dani so much that he just didn't see what she was doing. The conversation changes to talking about how Lawon is sitting back and being happy to let people do stuff for him. Shelly says that he has no pressure on him. Brendon says he's going to talk to Lawon and let him know Dominic and Dani would vote him out before Kalia. Shelly agrees and says that Lawon thinks he's safe. Brendon says they need Lawon on their side for now. Shelly says he will be easy to manipulate. Shelly says that liars are very easy to manipulate. Adam comes out into the backyard and the conversation ends.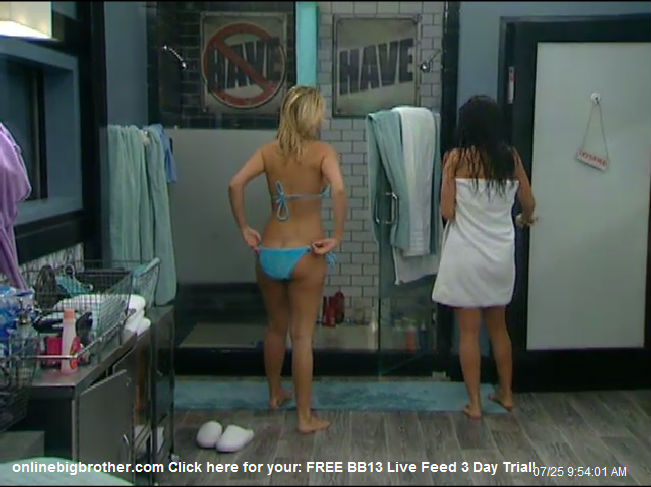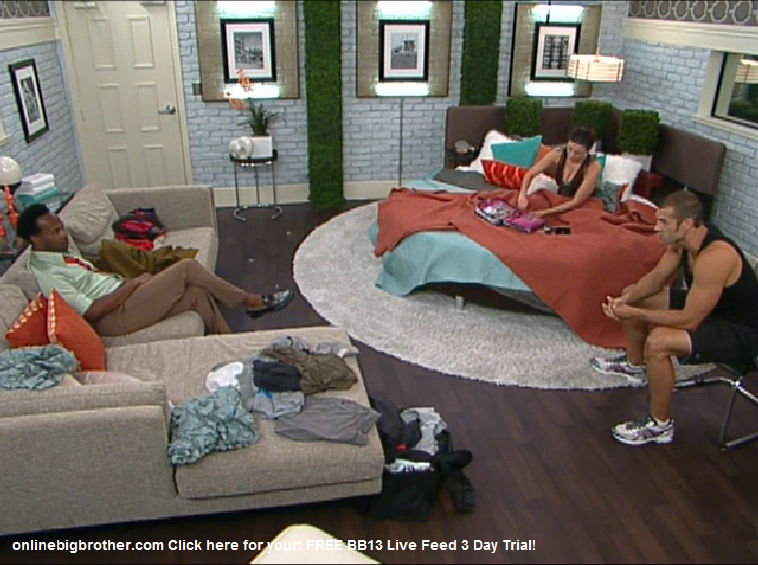 10:10am – 10:40am Lawon comes up to the HOH room to talk to Brendon and Rachel. Brendon tells Lawon that Kalia is throwing him under the bus. Brendon says that Kalia wants to be put up with him and that she is so confident that you will go home. Brendon tells him that Lawon probably thought you and her had each others back …but she's been selling you out. Brendon tells Lawon that they like him way more than they like Kalia and that they want him to stay. Brendon says that Lawon has an amazing social game but that Brendon and Rachel doesn't really trust him because of that. Brendon says that you are cool with everyone … and so there is nothing stopping you from going to them and telling them everything. Brendon says that Lawon stays up all night with them … what are they talking about? Lawon says that he hasn't heard anything. Lawon says he hasn't discuss anything with them. Brendon says that Dani wants us to use the POV in a certain way …has she said anything to you about that? Lawon says no she hasn't talked about that with me. Rachel asks what about Shelly. Lawon says that Shelly only talked to him yesterday asking him about what I do for work. Brendon tells Lawon that nothing they talk about can be talked about with them. Brendon says that they were all throwing you under the bus … Kalia is making deals with everyone. Brendon says that Kalia swore up and down that you were the second vote to vote out Keith. Lawon asks what?! Brendon says that we know it wasn't you, we know for a fact.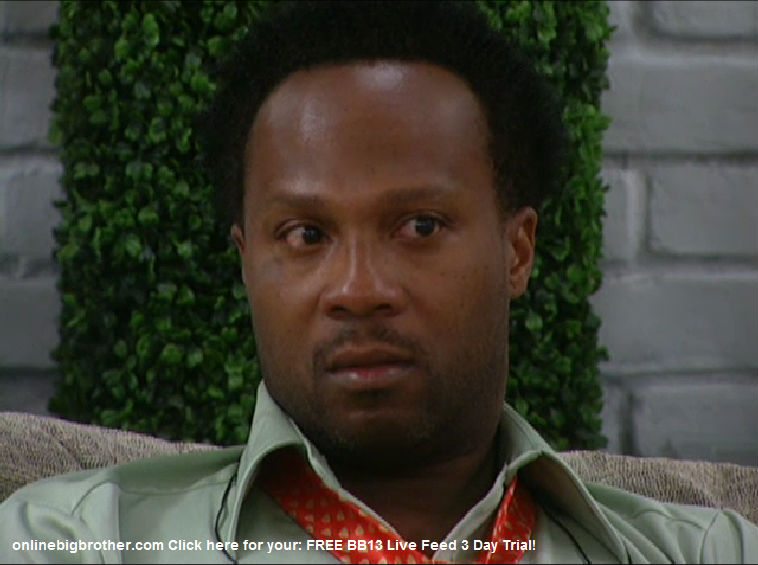 Brendon tells Lawon ..what will keep him in the game will be him coming and telling them information about the other side. Lawon says MMmHHHmmm..actions speak louder than words. Brendon says that he wants Lawon to listen carefully to Dani especially because she has been acting odd this week. Brendon says that this is going to be a game changing move. Brendon says that Dominic was up here telling us to put you up and send you home… so that he still has Adam. Brendon says that you can't trust them. Lawon says that he listens. Lawon asks if he should trust Shelly. Brendon says we don't know ..the jury is still out on her. Brendon tells Lawon to not tell anyone about what they have told him and to just keep it in the back of his head. Lawon says that he is a big cat. Brendon says that another thing that makes them trust him is that he has never thrown Kalia under the bus. Brendon says that Kalia is throwing you under the bus and your her partner …so how can we trust that she wont do the same to us. Lawon says that he is going to win the academy award for this …and that they are going to present it to him. Lawon says that he is 100% with them and he appreciates them coming to him. Lawon leaves.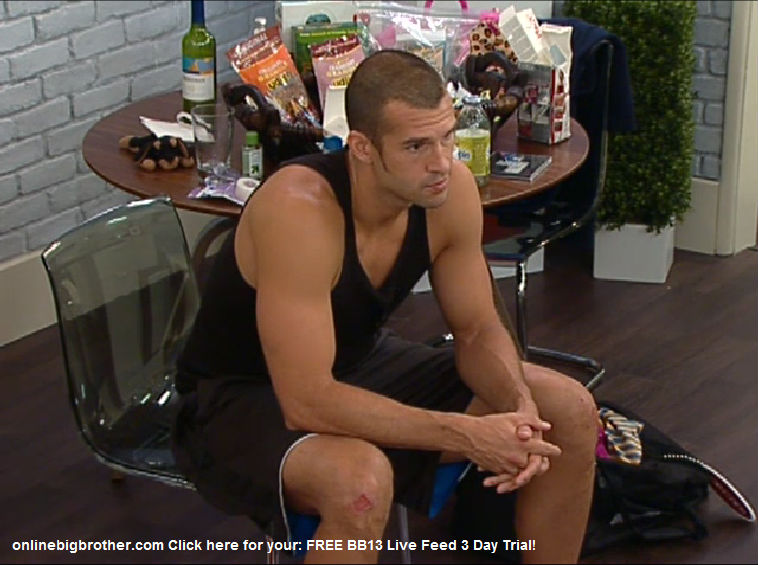 TRY the Live Feeds for FREE!
Click here for your: SUPERPASS – 3 DAY Trial!
10:40am – 11am Brendon and Rachel discuss the fact that Lawon was lying about how he doesn't hear anyone talking game late at night. Brendon says that he is trying to buffer him from the BLANK that Dani is going to tell him. They talk about Dani and how she talks a lot about how much she knows about this game. Brendon says that Dani BLANK up Dominic's game and that is why they can't keep him. Brendon says Dani prepared Dominic with everything to say …and that he addressed every issue. Brendon says that Dani is the one up here trying to back stab us. Brendon says that when we put her up …you know she is going to back track. And when we send Dominic home ..you know very well that she will be up here trying to mend fences. Brendon says that they need to just keep making Lawon think that he is great full to not be up on the block. Brendon says that great fullness can turn into loyalty.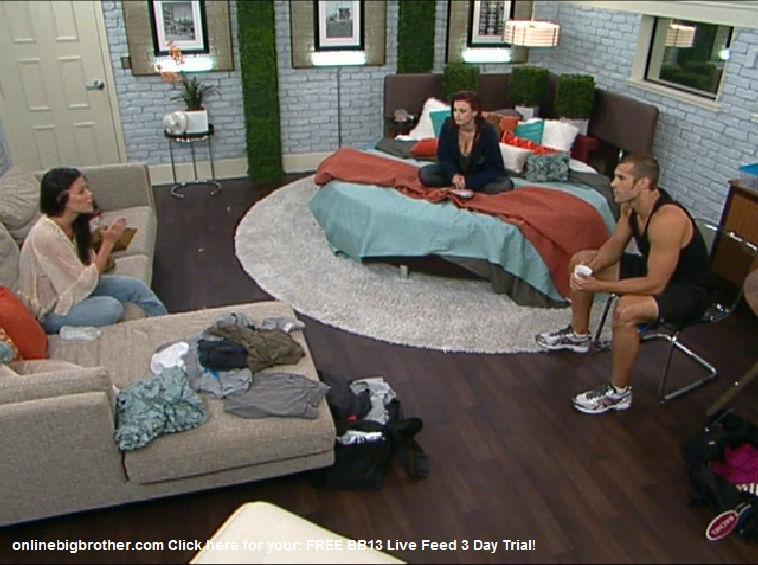 11am – 11:15am Dani comes up to the HOH to talk to Brendon and Rachel. Brendon starts talking about Dominic was telling them that he was down there making side alliances. Dani says that she will be pissed if Dominic goes home… because they told her to go down there to make deals with him and now you are going to send him home. Dani says that she is furious that they are thinking for themselves and not about her and them. Dani is pissed. Dani says that she is pissed that they told her to work with him and now they are going to send him home. Dani says that they are giving her the shaft. Brendon asks you think we will all make it to the final five. Dani yells and tells Brendon not to talk down to her… I'm not stupid.. I've made it further in the game than you. Brendon says that maybe all five of them should come up here and talk. Dani asks why Jeff doesn't talk game to me any more. Dani says that if they go behind her back then she is going to be pissed. Dani asks why Rachel doesn't have anything to say. Rachel says that she likes Dominic but that they aren't sure about him. Dani starts getting really mad. Brendon asks Dani why she thinks it's against her for Dominic to go and says he doesn't understand why she takes it as a personal attack. Dani says because of last week and them asking her to talk to Dominic. Brendon says he perception is skewed. Dani asks are you stupid? Brendon asks if Dani wants to dissolve their alliance? Dani says no that she is just pissed at them. Dani says that she isn't stupid. Rachel says if they get rid of Jeff, it will make her and Brendon the biggest targets. Dani says that she doesn't have a problem with Jeff …he just doesn't talk game with her any more and she doesn't know why. Dani says okay we aren't getting rid of Jeff ..EVER! Dani saying she never wanted to make them targets, they can believe her or not…and then gives her word. Dani says that she is just really annoyed … that she isn't going to turn on them … she's not a 12yr old that people can just put things in her head and then she will turn on them. Dani says that she is not like that. Dani gives them her word that she has never said anything about them and never talked behind their backs. Dani says that they will see that she hasn't. Dani says that if they are just playing the for themselves …then that is not cool .. and if she is working with someone ..then she needs them to have her back. Dani says that if there is a power shift, you want there to be a parachute on the other side to get by…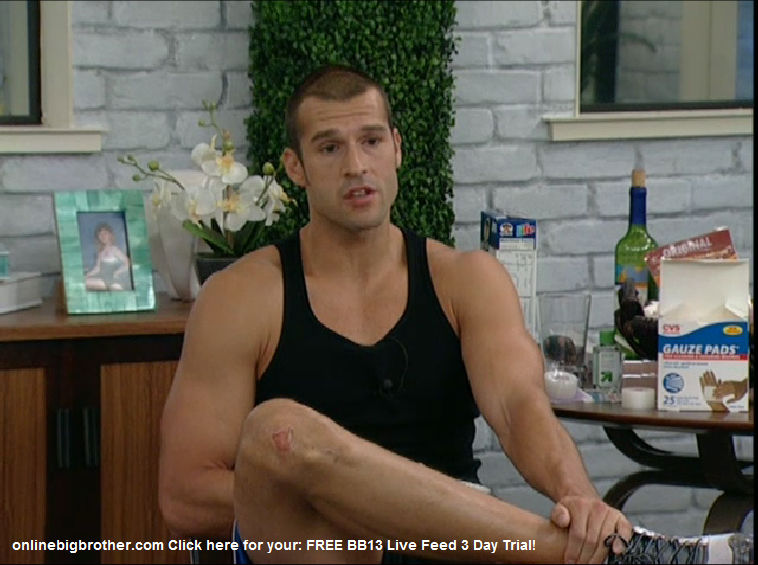 Big Brother 13 Spoilers POLL CAST your VOTE!
BB13 Live Feed Screen Captures , These are being updated every 10 minutes all 4 Cams 24/7
Follow: @BigBspoilers and @Dawgsbigbrother on Twitter for recent crazed out spoilers. Theres also our Facebook page.
If you like this site and want to help us keep it running please consider donating, Your donations go directly to paying the server and bandwidth fees. Donate Link
Share it YO!!
Tweet