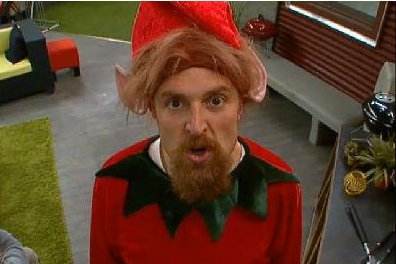 Why did you vote for Porsche to win the money?
"Frankly, there was two main reasons. The first one – I really wanted to see a new person win the game. The new person I wanted to win the game was me, but obviously it was not to be. Porsche was the other newbie in the house. Second of all, I lost a little respect for Rachel's game when we had a talk a couple days before and I made a comment that the Veterans this year all they had to do to get in the house was answer a phone call. Rachel told me everything she gave up to be in the house this summer, making it sound like she gave up just as much as me. I left a girlfriend at home, she went into the house with her fiancee. I had a job where there's been a lot of layoffs, so I was running a risk of not having a job when I got out. Having an apartment that I was still paying for. I really felt insulted by that and for her to try and tell me she gave up just as much as me made me lose respect for her, especially because I worked with her, I pumped her up when she was down, I had her back. I voted based on my relationship with Porsche. I thought Porsche played a great game. I thought Rachel was not … she was making herself seem like the victim when she was making herself the victim. She would never own up to the fact that she was the victim she made herself out to be."
Do you really think you would've won if taken to the finals?
"I would like to think so. I would like to think that the jury members were all people that respected me, they liked me. I know people on that jury wanted me to make big decisions, but that was to benefit them and I think that they realized if I did make those big moves to help them, it may have cost me. That would've been my argument to them … I did feel like I had a great shot."
For the full interview: Zap2it.com