POV Holder:
?
Next POV
?
POV Used
?
POV Ceremony
March 17
HOH Winner:
IKA
Next HOH:
March 20
Original Nominations:
?
Current Nominations:
?
Last Evicted Houseguest
Kyle, Anick
Have Nots
Jon, Allison, Paul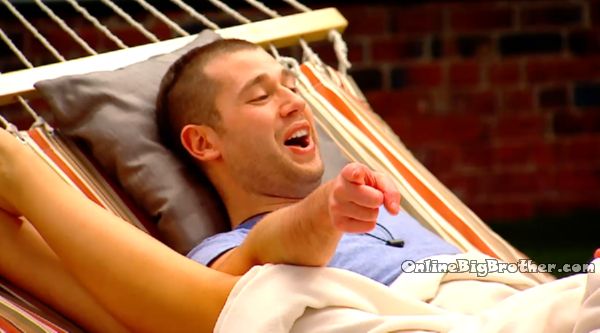 8:33pm Arlie and Allison Hammock They continue their talk from a hour ago.
Arlie explains Paul's freak out which caused the feeds to be down for most the day week 1. (Watch the video it explains how crazy things got. very interesting)
Arlie – "Kyle is one of the dumbest person I have ever met"
Part 1

Part 2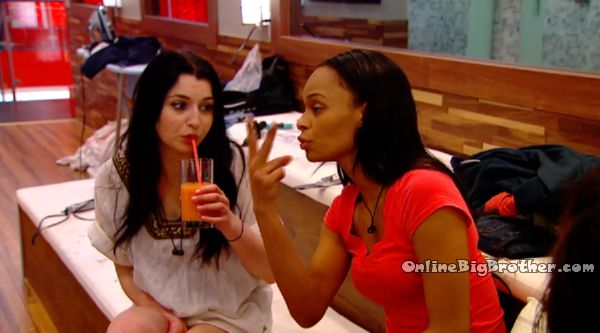 8:30pm Bathroom IKA and Sabrina
IKA says She doesn't feel like putting Adel up. She wants to call all the girls together and try and get Heather to go up as the pawn. IKA says worst case HEather goes home and they can keep Paul around as a leach.
IKA – Keeping Paul into the game is dangerous cause his mouth doesn't belong to him.. "
Rachelle and NEDA join them
IAK I'm thinking about putting Paul up as the target and Heather as the pawen. IKA says she plans on telling Heather that everyone likes her and there is no way she is going home if she goes up.
They agree they need to bring a guy in on their conversation when selecting a pawn. NEDA suggests they bring in JOn because 'He is stupid" (She's playing down Jon's abilities)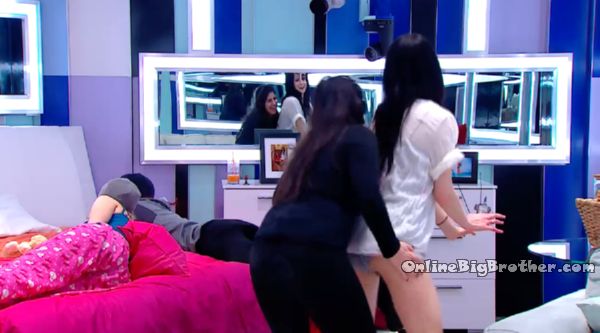 9:00pm Girls in the HOH
Racehlle and sabrina are dancing around singing to the music the feeds are cutting in and out because of it.
Sabrina and RAchelle leave
IKA says she was thinking about putting Heather and Paul up. NEDA says shtat it will be stupid to ut up Heather. She points out that the new girl is hanging out iwth the boys more than the girls.
IKA Adel is a girl
NEDA – "Adel will always be with the boys"
NEDA suggest they put up Allison and PAul.
IKA says that she has told Paul to his face that he is going up.
IKA adds that Adel can prove himself to be loyal, she says she's wavering between Adel and Heather.
IKA says that she does not want Adel to go home. Sarah suggest if they do not put up two guys the guys will spook the guys. They start agreeing if they put up Paul they have the votes to vote him out.
Heather pops her head in they tell her to go away for a bit they are still talking.
Sarah starts complaining about Heather saying that she had to make the entire cake Heather didn't know what to do. Sarah adds that the boys will want to take Heather to the finale 2 because nobody will vote for her to win.
They confirm the plan right now is to put up Heather and Paul with paul being the target.
Sarah suggest they all make a effort to talk to the new girl and get to know her.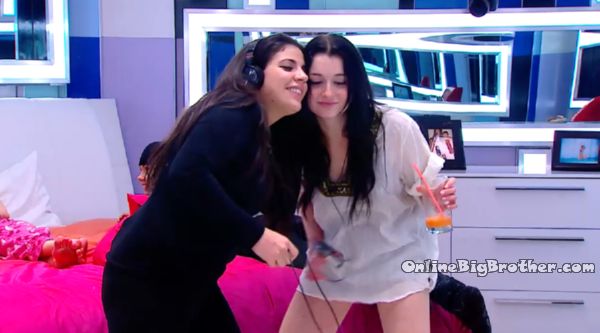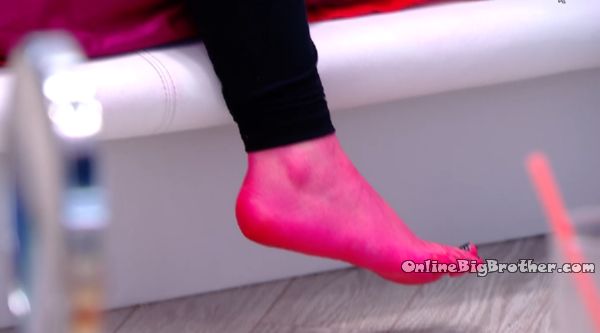 Sabrina's foot.
9:30pm Hot tub Kenny and Andrew
Sarah tells them that she convince them to put Heather up as a pawn. Kenny – "Thats amazing" . They say that POV and nominations are tomorrow.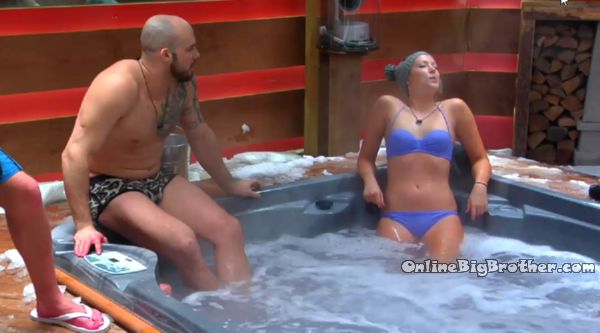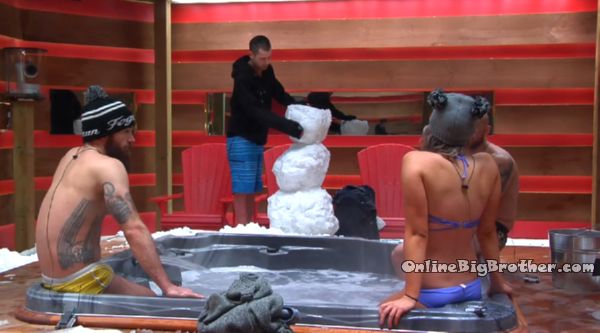 10:06pm Hot tub Allison, Arlie, Kenny and Andrew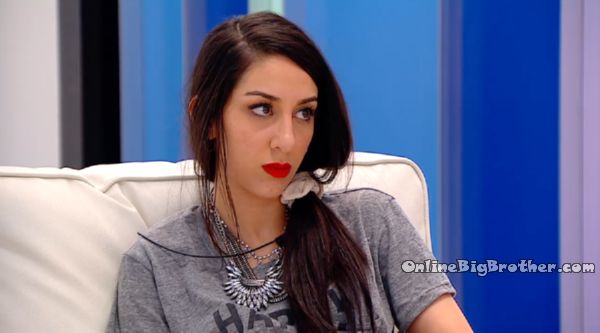 10:07pm HOH IKA, NEDA, Heather, Sarah, and Sabrina
IKA says that she wants to put up Paul and pawn so they can back door Adel or vote out Paul. Everyone gives their excuses why they do not want to be a pawn.
IKA tells them that Paul is going home and if the Veto is used Adel goes up and goes home. IKa says she will not put Sarah up.
IKA asks them if anyone wants to volunteer. Everyone says no.
Sarah says she needs to shave her "Poonani" and leaves.
IKA asks Rachelle if she wants to go up as a pawn. Racehlle says no.
Heather says no because the pawn always goes home. IKA doesn't want to put up Neda as she was the pawn last week.
IKA asks Heather if she is comfortable going up as a pawn. Heather says she's not close to any groups and she's worried if she goes up as the pawn the plan will change ans she'll go home. IKA says it won't happen they girls have the votes to take out a guy this week.
Sabrina and Heather both want Adel to go home this week. IKA wants Paul.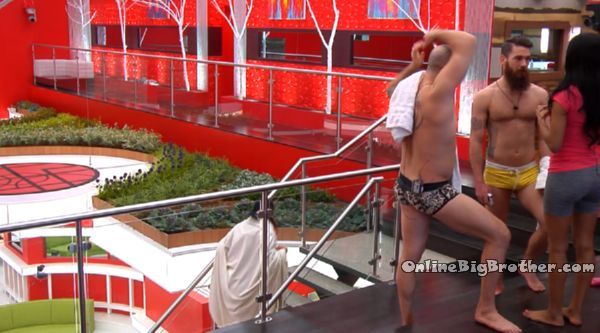 Heres a quick pic of this stud..
[polldaddy poll=7877882]