Help Support Online Big Brother
Show your support and appreciation to help keep the updates coming: Support OnlineBigBrother.com
The first week of Big Brother Canada 4 Live Feeds is now behind us with another exciting week with a new house guest in power about to begin. As head of household this week, Jared nominated Loveita and Sharry for eviction. This week was all about payback for the Third Wheel Alliance (Jared, Kelsey, Raul) as Loveita had nominated and campaigned to get Kelsey out the previous week. After Christine won the Power of Veto and decided not to use it on either of the nominees, it sealed the fate of one of them being evicted tonight. The house guests have been back and forth all week regarding which house guest to evict. Loveita tried mending bridges but from our perspective it appeared as though it was beyond repair. Sharry barely campaigned and focused more on the fact that she felt she was unfairly nominated due only to being guilty by association.
Prediction:
Sharry is evicted.
It's a toss up who will win HOH this week as the majority of the house guests don't want power this early in the game. It will likely be one of the following: Kelsey, Dallas, Nikki, Nick, Loveita/Sharry (which ever stays)
Social Media Spoilers:
Thank you – hamsterwatch for the spoilers!
Evicted House Guest: Sharry by a vote of 11 – 1
(Nikki voted to evict Loveita)
HOH Winner: Loveita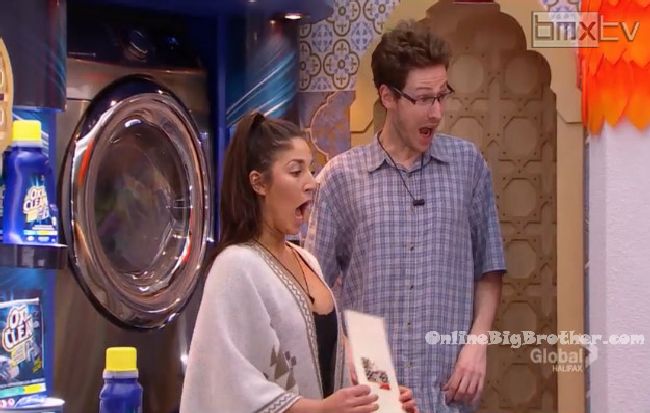 Joel and Cassandra's Laundry Task:
Big Brother instructed Joel and Cassandra to give two of their laundry items to charity. If the house guests can make them feel bad enough that they'll give up all of their stuff to get the other house guests items back they'll win a reward. Dallas tells them he is going for HOH and they're going on the block. Joel and Cassandra decided to give up all their clothes. Joel then reads BB note that they've been pranked and they've eared a party. As a result Big Brother will donate $5,000 to the Dress for Success Canada charity.

– Joel admits when he was younger he was diagnosed with a mild case of turrets.
Nikki's impersonation of the "HYENA"@bigbspoilers #bbcan4 pic.twitter.com/Zek1Ju7ygX

— Dawg (@DawgsBigBrother) March 11, 2016
– Arisa tells the house guests they can now submit complaints to the hotel management (Big Brother) through the complaint box in the storage room. Arisa says Big Brother will address your concerns as soon as possible.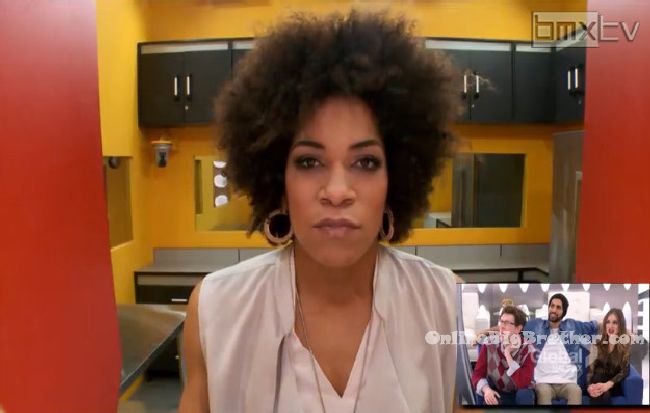 ACTUAL RESULTS:
Tim votes to evict: Sharry
Nikki votes to evict: Loveita
Ramsey votes to evict: Sharry
Maddy votes to evict: Sharry
Raul votes to evict: Sharry
Joel votes to evict: Sharry
Cassandra votes to evict: Sharry
Dallas votes to evict: Sharry
Kelsey votes to evict: Sharry
Mitchell votes to evict: Sharry
Christine votes to evict: Sharry
Philippe / Nick vote to evict: Sharry
Evicted House Guest: Sharry by a vote of 11 – 1
Sharry is evicted by a vote of 11 – 1

(Nikki voted to evict Loveita)#BBCAN4@bigbspoilers pic.twitter.com/F1h1yXpXjI

— Dawg (@DawgsBigBrother) March 11, 2016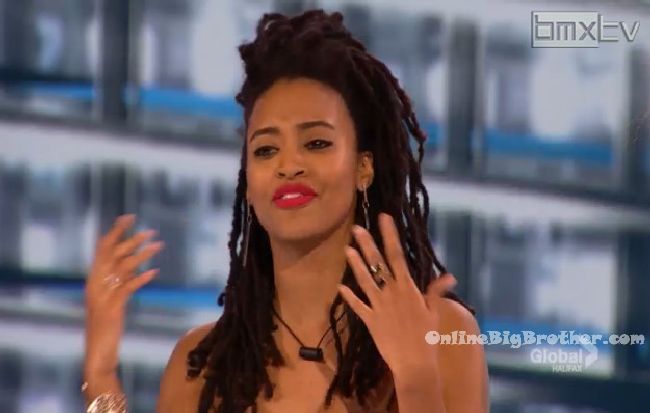 HOH Competiton – "Big Brother Breakaway!"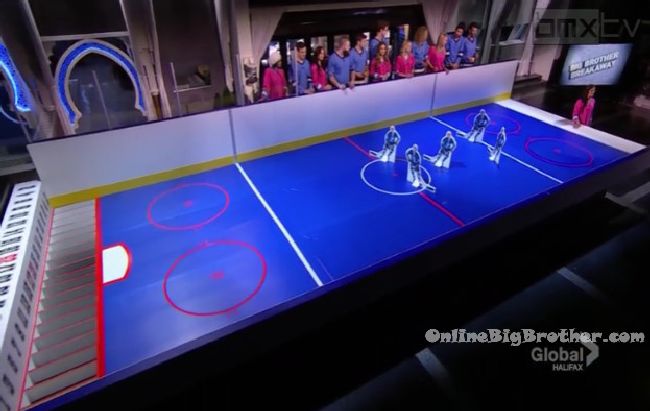 HOH Winner: Loveita
LOVEITA wins Head of Household! https://t.co/RlJcbe4JUf@bigbspoilers #BBCan4 pic.twitter.com/G4iqjKxZfT

— Dawg (@DawgsBigBrother) March 11, 2016
Want to watch the Big Brother Canada 4 live feeds but live outside of Canada?
Bypass the geoblocking with HideMyAss VPN and be Canadian Anywhere: VPN Help Guide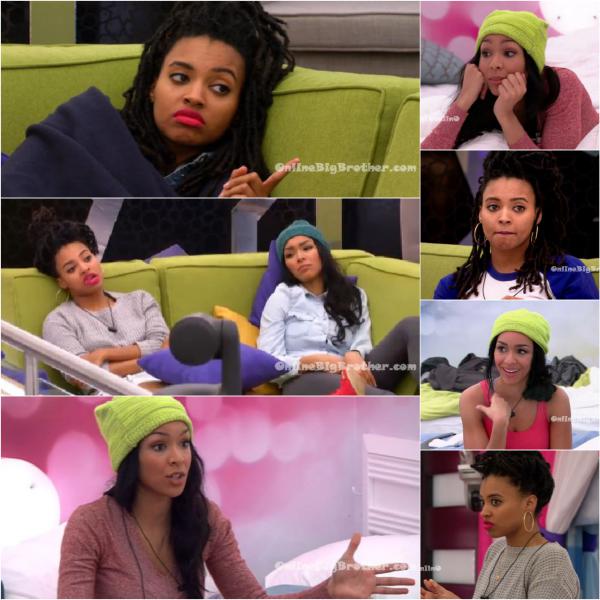 If you're using an Adblocker, you're making a kitten cry! PLEASE consider disabling it for www.onlinebigbrother.com by adding us to your whitelist.
This is very easy to do: simply load www.onlinebigbrother.com in your browser, left click the adblocker and click "disable for this site"
If don't want to but want to stop the kittens from crying, please consider making a donation.
[polldaddy poll=9341582]
Share it YO!!
Tweet