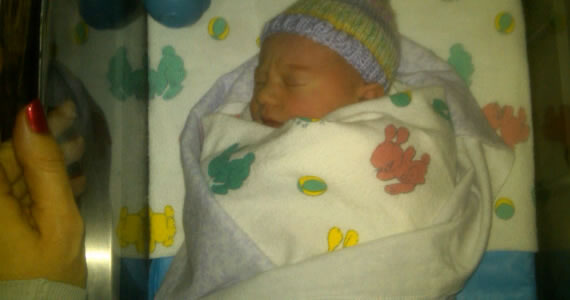 Yesterday BIG BROTHER allstar Janelle Pierzina tweeted (@JanellePierzina)that she was heading to the hospital to have her baby. She had a baby girl Violet Anne DeSanto! 6 lbs 4 ounces.
On our way to the hospital!! ? I'll let u guys know how it goes! https://yfrog.com/mgczemj
Earlier today we find out how much fun it was
Was in labor all morning. Contractions hurt like hell!!!? Finally got my epidural and am so happy! Dr says we'll have a baby by 2night.
Then finally the pictures arrive
Welcome to the world Violet Anne DeSanto! 🙂 6 lbs 4 ounces. https://yfrog.com/kf2xebzj
Big Brother 14 has been confirmed and the BB14 Application form and rules have been released. Big Brother 14 Casting Calls should be known in March. I was hoping for a Big Brother 14 Allstars but after last years dogs breakfast of a season I'm guessing (more like hoping) for a reboot season.. Either way if your an interesting person and do not see being on Big Brother as a way to further a acting/modelling career then PLEASE APPLY.