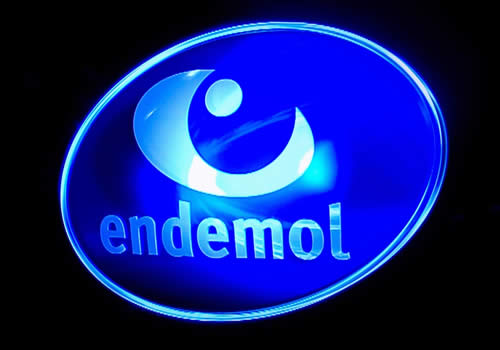 As far as I see it the biggest threat to BIG BROTHER 14 being un-watchable this year is either A) JJBR coming back (Jeff, Jordan, Brendon and Rachel) or B) Endemol producer of the franchise going bankrupt.
Dutch media giant and Big Brother producer Edermol is financially kaput and has been seeking a partner to pony up the cash needed to pay it's creditors and restructure it's massive debt. It was reported in 2010 that the company was $3 billion USD in debt. As of 2011, the debt had grown to $4.1 billion. The largely used leveraged loans now weigh heavily on the company essentially putting it in crisis mode.
So what is Endemol and how can this affect BIG BROTHER 2012?
Endemol USA is the United States production branch of Endemol based in Los Angeles, California. It has been in operation since 2000. The branch produces Endemol's popular worldwide formats for the major American TV networks, such as Fear Factor, Deal or No Deal and 1 Vs. 100 for NBC; Extreme Makeover: Home Edition, Show Me the Money, The One: Making a Music Star, Set for Life, and Wipeout for ABC; Exposed for MTV; Big Brother and Kid Nation for CBS; Midnight Money Madness
From Wikipedia
Time Warner to the rescue
Recently in the news US media giant Time Warner Inc. made a $1.3 billion all-cash offer for Endemol NV as the Dutch producer of "Big Brother" television shows seeks to reach an agreement with lenders over reorganizing its 2.8billion euro debt. Bloomberg discusses the particulars of the transaction and how endmol's parent company mediaset can put in a counter offer to try and block the deal. Bloomberg source. What can go wrong Time Warner has such a solid reputation for business mergers and acquisitions. Remember in 2000, a new company called AOL Time Warner was created when AOL and Time Warner merged for US$164 billion. What happened? In 2 years the total value of AOL stock subsequently went from $226 billion to about $20 billion.
Endemol Gets a loan extension and Time warner is shown the door
Just wait it gets better.. On December 14th Endemol creditors give it a loan extension until February to help the company seek the funds needed. Insiders had this to say
The agreement gives Amsterdam-based Endemol more time to restructure 2.8 billion euros ($3.6 billion) of debt, said the people, who declined to be identified because the talks are confidential. The waiver has been extended three times since September. Bloomberg
Everything was looking peachy.. Endemol gets a loan extension, Time Warner offers a bucket of cash to restructure loans and take majority control of the company. Then this bomb dropped earlier today. Endemol lenders reject TW bid
Rejecting Time Warner's latest bid, Endemol's lenders have given the cash-strapped Dutch content giant a waiver extension until February.
Hedge funds and banks now appear poised to take control of Endemol, as the process of restructuring the "Big Brother" maker's $3.7 billion debt continues.
I appears that Big Brother and Endemol are in limbo and with the worsening global economy things may get sketchy for us BB fans. I'm keeping my eyes on this one hopefully some good news comes out in the new year.