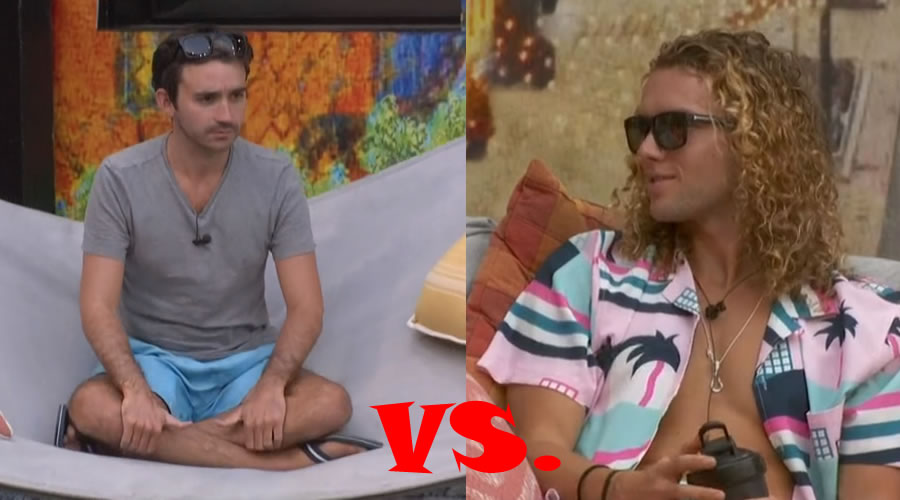 Another fun week in the Big Brother 22 allstars house. Dani won this seasons WALL Head of Household competition and Nominated Kevin/David. Her target was either one with a slight preference for Kevin. She also floated out the idea of putting Tyler up if Veto or Power is played. A couple hours after the nomination ceremony David uses his Disruptor power forcing Dani to nominate another person. As planned she took this chance to get Tyler on the block. At this point the target still seems to be Kevin but the idea of Tyler going is being suggested.
The power of veto is played and miraculously Da'Vonne wins her first competition in 3 seasons. Dani now wants Kevin to go and wants Da'Vonne to not use the veto. Telling Da'Vonne that Tyler is the target and trying to set up another fake alliance call they sly5. Da'Vonne not willing to lose another person uses the veto on Kevin. Nicole and Dani can't believe the nerve of Da'Vonne going against what they want the fake alliance sly5 is on shaky ground. Dani nominates Ian in his place. Ian is now the target and will be evicted tonight. Don't believe the CBS edit Nicole was going to fake campaign for Ian to save face to the public.
Stars!
For a Big Brother US season I have never had the feeds cut so many times. It's pretty bad right now seems like production is trying to hide a lot more than usual. Hide things like a room full of people making fun of Autism, Memphis speaking in general, Covid, wall yellers, drones, Diary room manipulation, pregame alliances, quiting the game, alcohol, the list goes on and on. Use to be just music and Diary rooms.
Dani and Cody? It's hard not to notice the change in demenoner when Dani converses with Cody. Some people will call it a nothing more than a friendly relationship, brother and sister banter perhaps. Others would say she's smitten for the douche canoe. I'm unsure. It's nothing like BB16 Christine. Cody did say on Season 16 that he thought Dani was sexy. Funny enough Christine said the same thing about Dom. Link
Is there any hope? No. Find your happy place and roll with what's left. Kraken.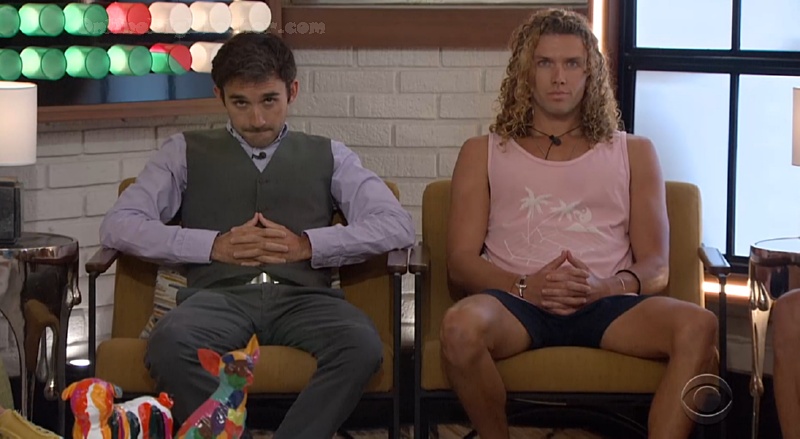 Results from the show
Tyler gives a shoutout for his Jewelry store and Angela's cookbook
Christmas Votes to evict Ian
Enzo Votes to evict Ian
Da'Vonne Votes to evict Tyler
Cody Votes to evict Ian
Kevin Votes to evict Tyler
Memphis Votes to evict Ian
David Votes to evict Tyler
Nicole Votes to evict Ian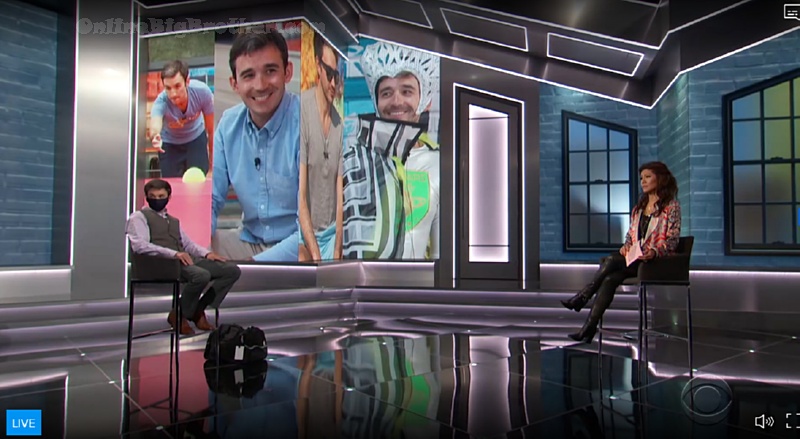 Ian Evicted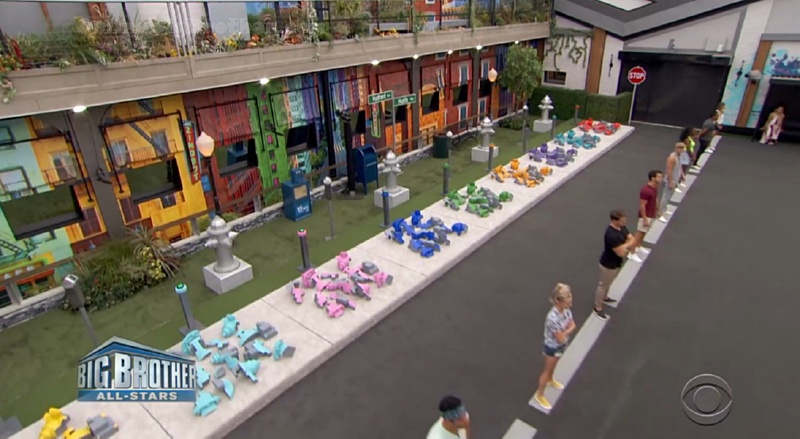 Head of Household Competition
The show ended before a winner was known. Next Thursday a "BB legend" moves into the "neighbors house" (Derrick, Dan, Will, Paul? what will Grod torture us with?)
6:45 pm Feeds down..
7:45 pm Feeds no..
8:45 pm Feeds no..
9:00 pm no feeds for you .. Feeds no
9:12pm Feeds are Back! Memphis WON HOH!