Head of Household Winner – Dani
Have nots – Da'Vonne, David, Ian
Nominations – David, Kevin, Ian and Tyler
Power of Veto Players are – Ian, Kevin, Dani, Tyler, Enzo, Da'Vonne.
POV Host: – Nicole
Power of Veto holder – DaVonne
Power of Veto Ceremony – Da'Vonne used the veto on Kevin. Ian nominated in his place.
Powers – Christmas, Dani, David
Live feeds —-> Grab your Live feeds here. Try it free.
Rank the houseguests —-> Big Brother 22 Ranking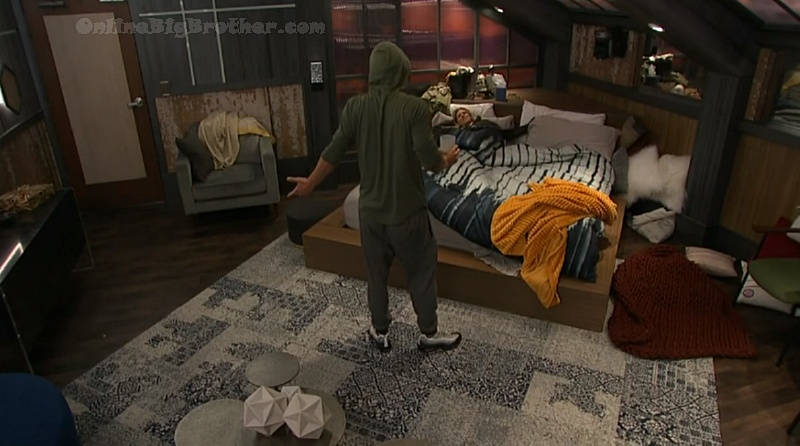 10:32 am Enzo and Dani
Enzo – in my season people would just take it ok I'm going
Enzo – this season people area really fighting for sh1t.. I'm like Enough.. enough ..
Enzo – I'm like Ian you've won this game already get the f** out that's it.
Dani – he said If I go home now it's going to be humiliating it's going to prove the people that said I didn't deserve to win for something.. I'm like you beat Dan
Enzo – you slayed one of the best now get out of here YO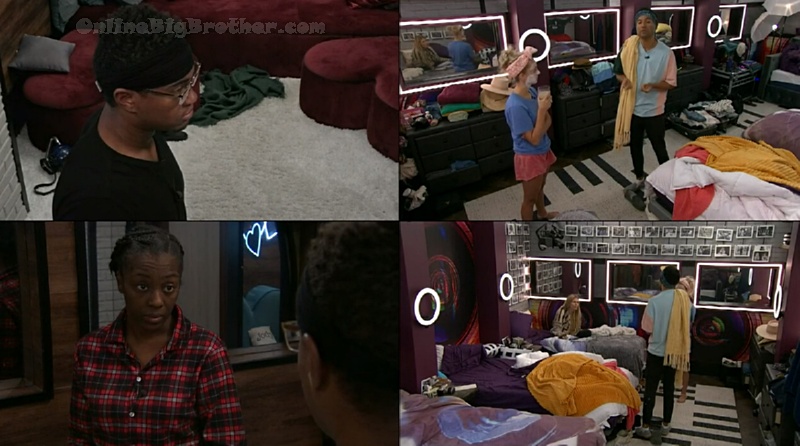 12:45 pm Da'Vonne and David
David says he told Ian he would vote to keep him because Ian doesn't have the votes either way, "I don't think"
Da'Vonne points out that they will if David, Nicole, Kevin and her vote for Ian. Dani will break the tie to keep Ian.
David – BOOM put it on Dani
Da'Vonne – you can't switch up last minute you can't
Da'Vonne – you're going to do it right? if now you are putting me and Kevin in a bad situation
David – Yeah.. alright. I get it I'm going to do it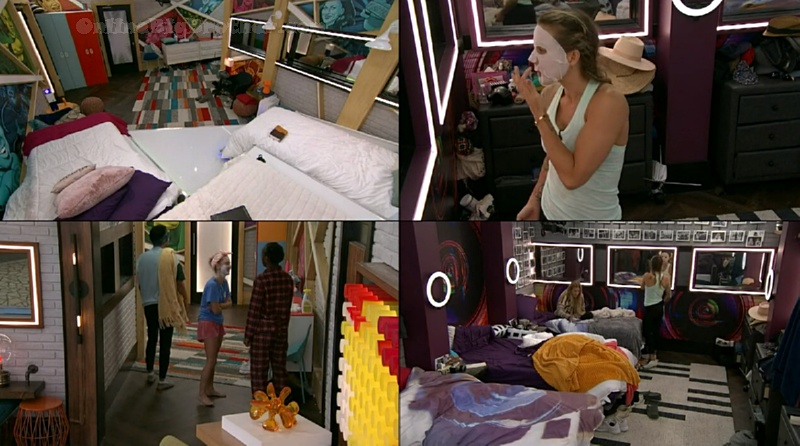 12:45 pm Da'Vonne tells Nicole David's vote is to keep Ian
Da – he said yeah
Nicole – really
Da – he said yea
Nicole – my mind is blown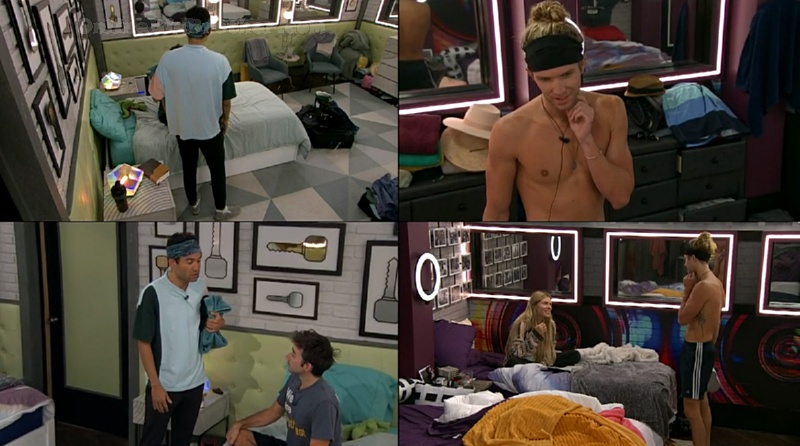 12:51 pm Ian and Kevin
Ian saying that David told him last night he's voting for him "Why would he do that he's got no reason why would he lie to me"
Kevin – he might have been instructed to do that by the boys because he has an alliance with them.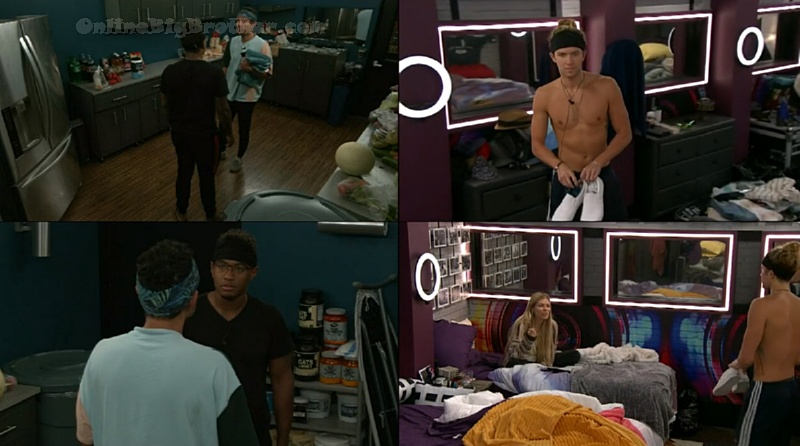 12:53 pm Kevin and David
Kevin – does he have your vote
David – Yeah
Kevin – for real
David- it's going to be split.. Dani will show her cards..
Kevin says if David backs out then Tyler stays he'll be pissed at them.
Kevin – you swear David
David – DONE DONE it's done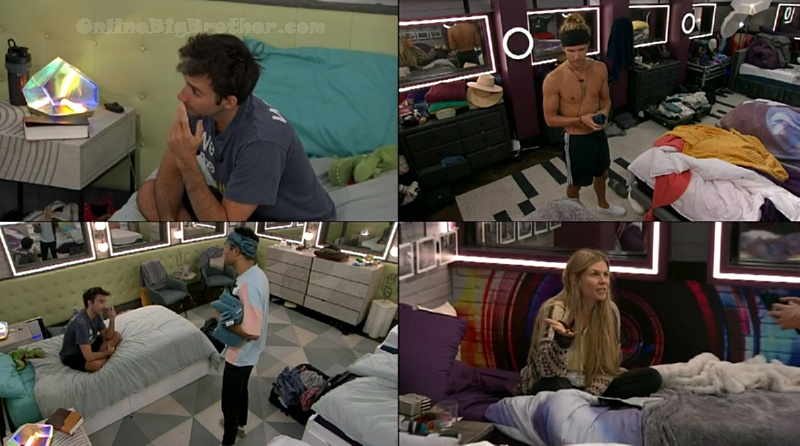 12:53 pm Kevin and IAn
Kevin – stop crying.. if you show your cards he's going to back out..
Ian – F*** I have a chance..
Keivn – he wants Dani to choose..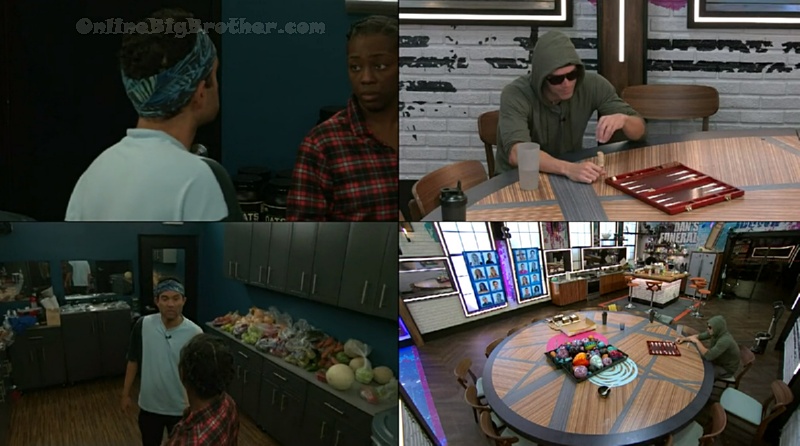 12:55 pm Kevin and Da'vonne
Kevin confirming David is voting to Keep Ian but will back our of Ian shows his cards..
Da'Vonne- this is going to be crazy
Da'Vonne tells him to tell Dani to make sure she hasn't told Cody or Christmas that David is voting to keep Ian.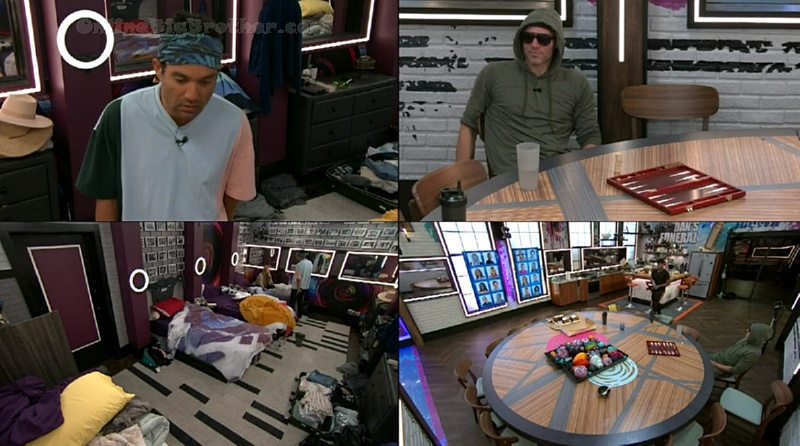 12:57 pm Kevin and Dani
Kevin – have you told anyone that David might be changing her mind
Dani – no
Kevin – not even Christmas
Dani – no
Kevin – he shook on it he said he wants you to make the choice
Dani – to make me look like a jerk .. I can't stand that guys he's so fake.. he bugs me a lot.. as long as everyone is in I'm fine.
Kevin – will you vote Tyler out
dani – yes I told you I would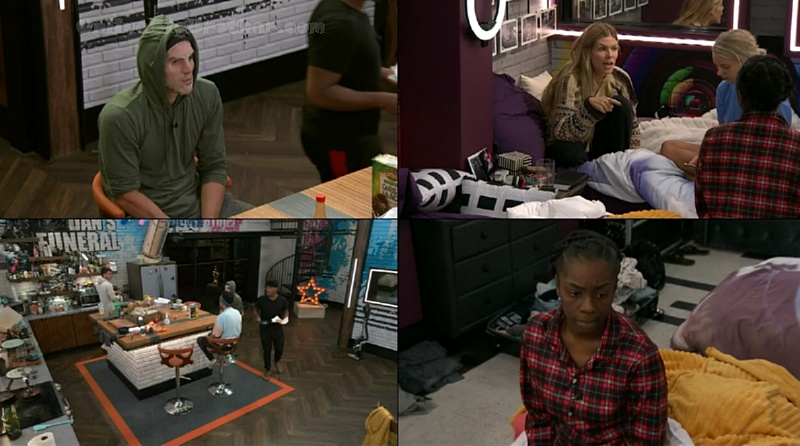 1:04 pm Dani tells Nicole that David "hates her so much" because he wants her to break the tie.
Nicole – what do we do?
Dani – I don't know
Da'Vonne joins them
Dani – Day I'm scared..
Dani – I'm down to do this I am i'm just scared..
After Da'Vonne leaves. Nicole talks about how she'll vote Ian out. they try to figure out how she will play this to save face.
Dani didn't use her power.
Dani – I just want him to go.. just go (Ian) this is very stressful..
Nicole -torturous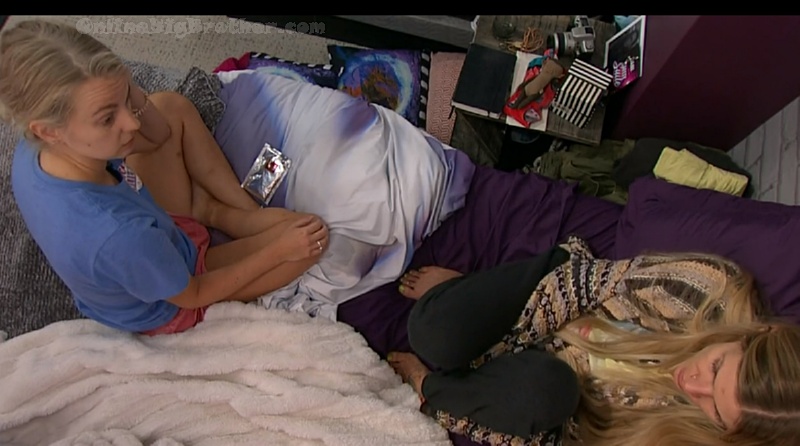 Nicole – I'm so sorry I feel so bad Ian. I tried so hard.. so hard.. I can't do it anymore I'm exhausted because I feel so guilty I'm all cried out
1:14 pm Nicole tells Ian to not get his hopes up. Ian knows says he has a 10 or 20 percent chance..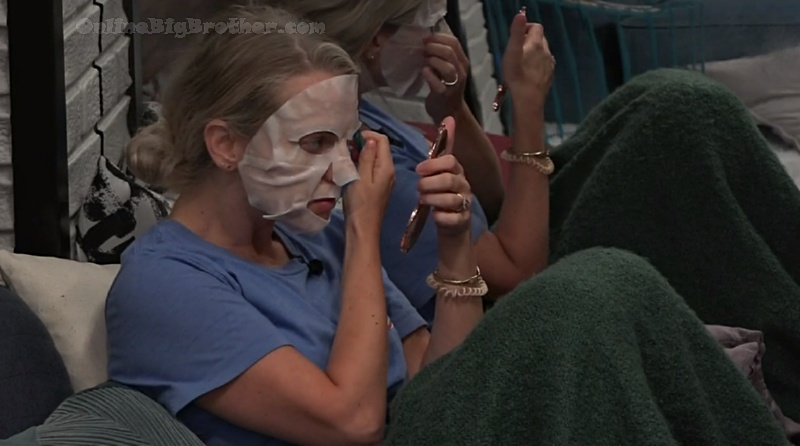 1:21 pm Nicole tells Christmas if the vote is 5-3 she's going to act upset that Ian is gone to make them think she voted to keep him.
Nicole – I'm loyal to the committee
Shitmas – we just have to get through these three weeks and we're golden (Ohh shutup)
Nicole says it's best for her game to keep Ian but it's best for Dani and the Committee's game that she gets rid of Ian. So that is what she is doing.
**** Nicole is not voting to Keep Ian she is going to say that a power was used to steal her vote. ****