Head of Household Winner – HOLLY
Have note are:
Nominations are:
Power of Veto Players are –
Power of Veto holder –
Power of Veto Ceremony –
Powers in the game
Christie – Panic
At any of the next four Power of Veto Ceremonies, Christie can turn the Golden Power of Veto into the Diamond Power of Veto and allow the current veto holder pull someone off the nomination block, but instead of the Head of Household naming the replacement nominee, the veto holder names the replacement.
Grab your live feeds —-> BB21 Live Feeds Subscription Link
Rank your houseguests —-> Big Brother 21 Ranking
7:06 pm
First – Jessica
Second – Nicole
Third – Sam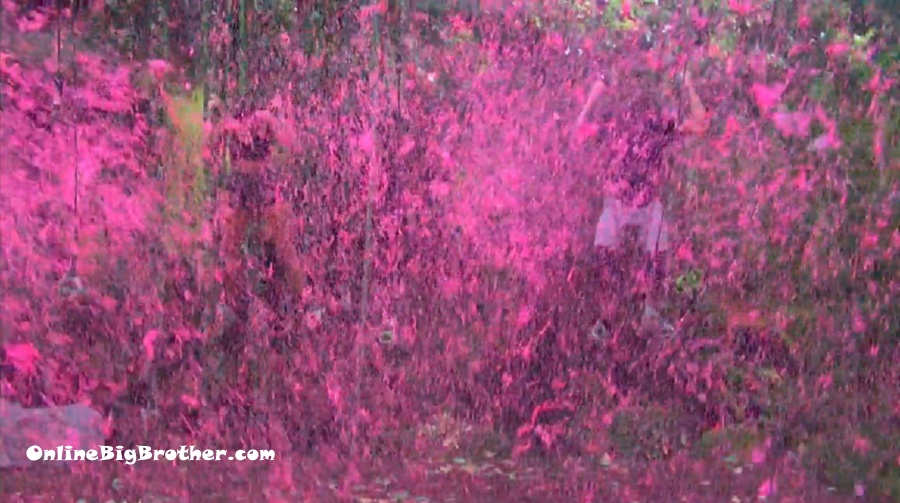 Fourth – Christie
Fifth – Nick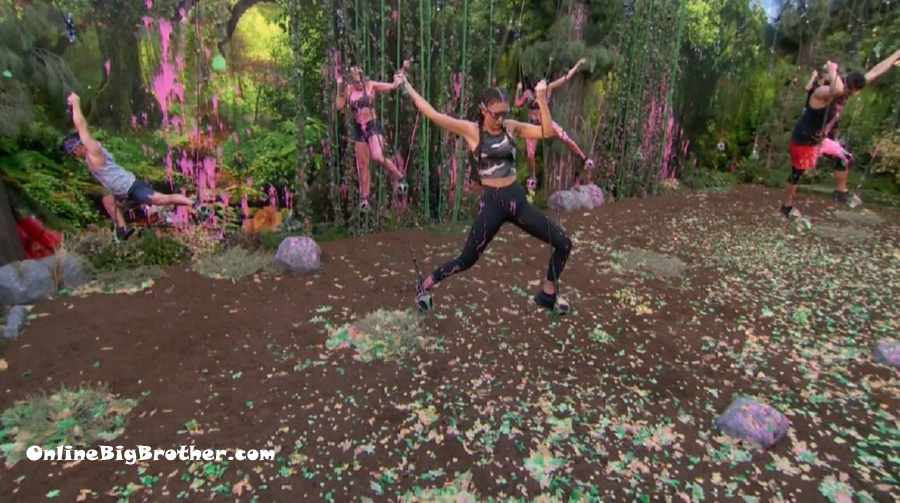 Sixth – Jack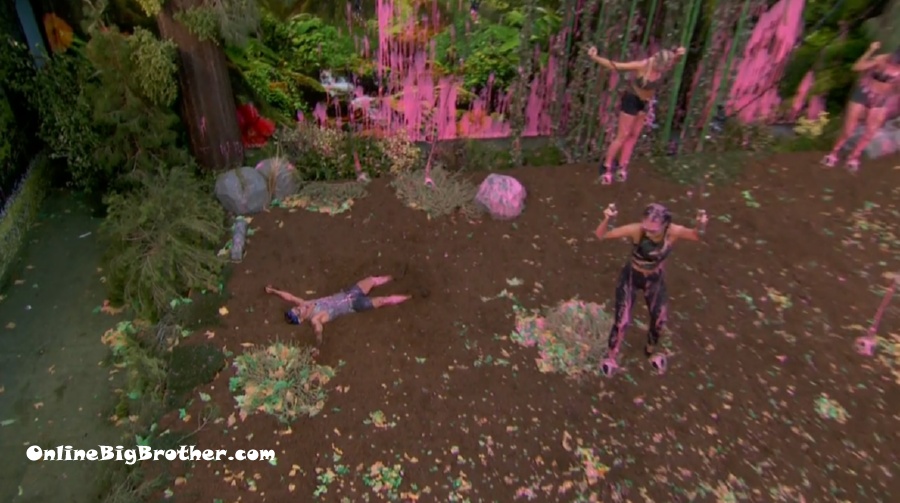 7:31 pm Tommy loses his left foot holding and can't recover. Tommy is seventh out.
The poison Ivy chips are given to Tommy and Christie.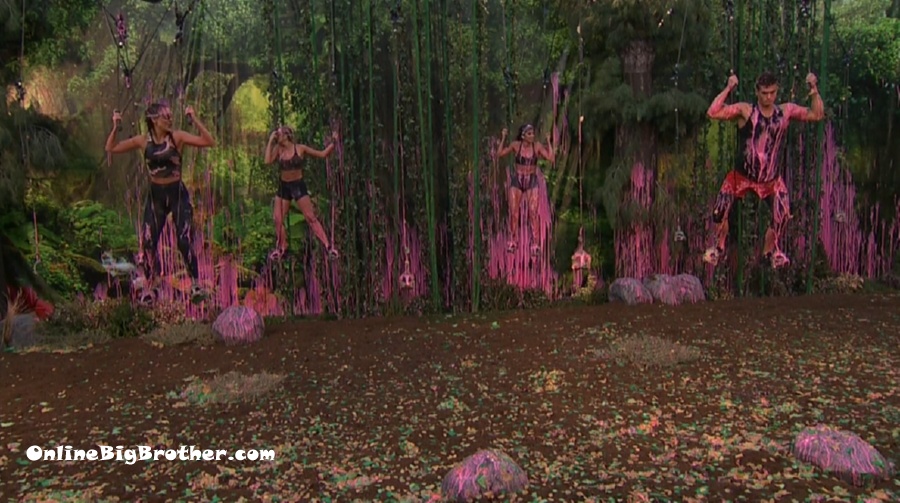 7:52 pm Jackson pees
Jackson – F* it we'll do it live
Jackson pissing #BB21 pic.twitter.com/zcFBf4TE7F

— OnlineBigBrother.com (@bigbspoilers) July 26, 2019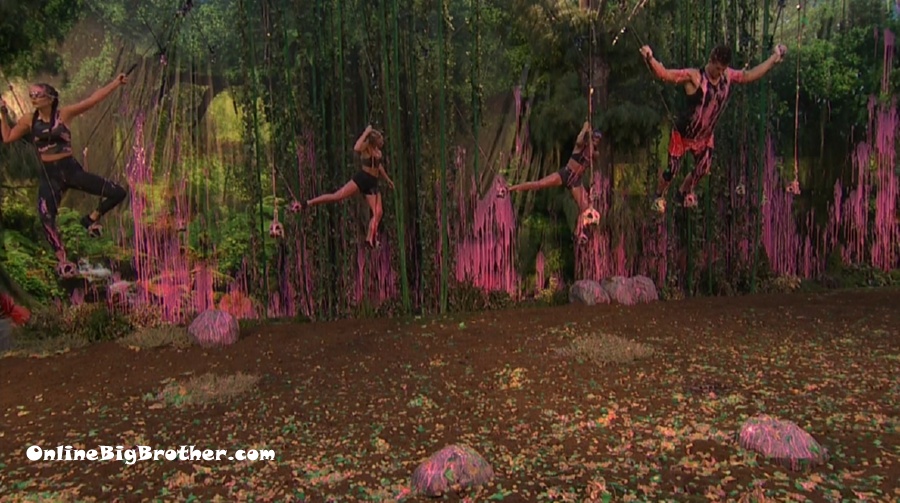 8:00pm Holly, Sis, Kat, and a newly bladder empty Jackson still in it
Christie – Holly you look great!
Tommy – Holly is KILLIN' IT!
Jack – way to go Sis!
Christie – Rock solid Jackson! Rock solid!
Christie – I know you want it Sis!
Christie – Lookin' comfy Holly!
Holly – Comfy wouldn't be my first choice of words ..maybe top 35!
Christie – you got this! I didn't even last 10 minutes!
Everyone congratulates Kat on losing her footing but getting it back again.
8:21pm Jackson falls in his piss puddle..
Jackson falling into his piss puddle #BB21@bigbspoilers pic.twitter.com/ia6rRqxub2

— Dawg (@DawgsBigBrother) July 26, 2019

8:22pm Kat falls off.
Its just Sis and Holly left hanging ..

Holly – I'll let you live in my spare room.
Sis – I'll give you my spare room.
Holly – do you have one?
Sis – no..
Sis – I'll give you a massage every day and I'll cook for you.
Jack – don't budge Holly I can give you both of those.
Sis – I can stay here all night!
Holly – if I can stay 16 hours on a horse, I can do this…
8:30pm They're still hanging on..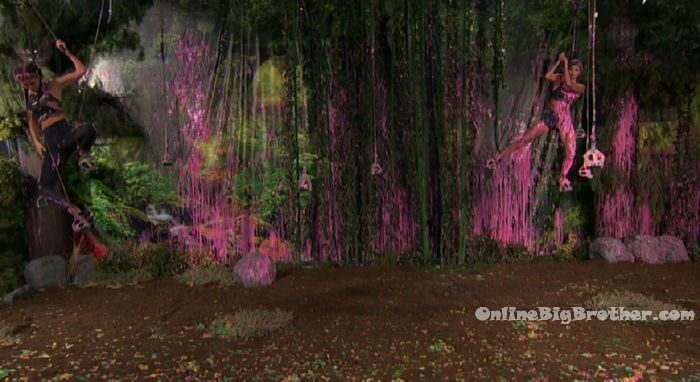 8:45pm Holly and Sis are staying strong.
Jackson – Hang in there Holls! Keep going Holls you got this girl!
Holly – You just want a comfy bed. And to think you pissed your pants for nothing. Sorry I'm just really bored up here!
Jackson – no, I love it. You can talk sh*t all you want when you you win it! I had to piss before we left.. they said we had no time!
9:02pm Still going.. Holly – I just really want that letter.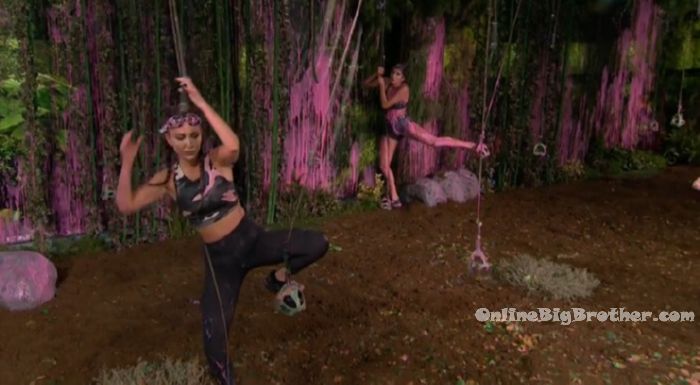 9:12pm Sis falls off!
HOLLY WINS HOH! @bigbspoilers #BB21 pic.twitter.com/CiZWxNOtox

— Dawg (@DawgsBigBrother) July 26, 2019
HOH WINNER: HOLLY!