The backyard and lounge were revealed today. Kyaks in the pool and 12-foot rowboat. There are also some better images of the bedrooms over what we got on ET the other day.  One of the rooms has an archery theme so maybe we'll see that in a competition. The trailer room is pretty cool. appears to have a little room within a room. (All new cast an interesting house, no rumors about a twist.. what is going on here?)
Big Brother Spoilers – If you missed it we had a Live feeds leak this morning. Christie is the Head of Household she wants to nominate a Boy and a Girl. Sounds like Kathryn and Cliff are going up. Cliff is the pawn. (Cliff is going home)
Feeds are always fun use this link to sign up Live Feeds Stream

Here is what CBS has to say about the house.
This season, Big Brother Houseguests will live in a house that celebrates all things camp! The House gets a great outdoors makeover.  The house is inspired by the fun, collaborative spirit that embodies the camp experience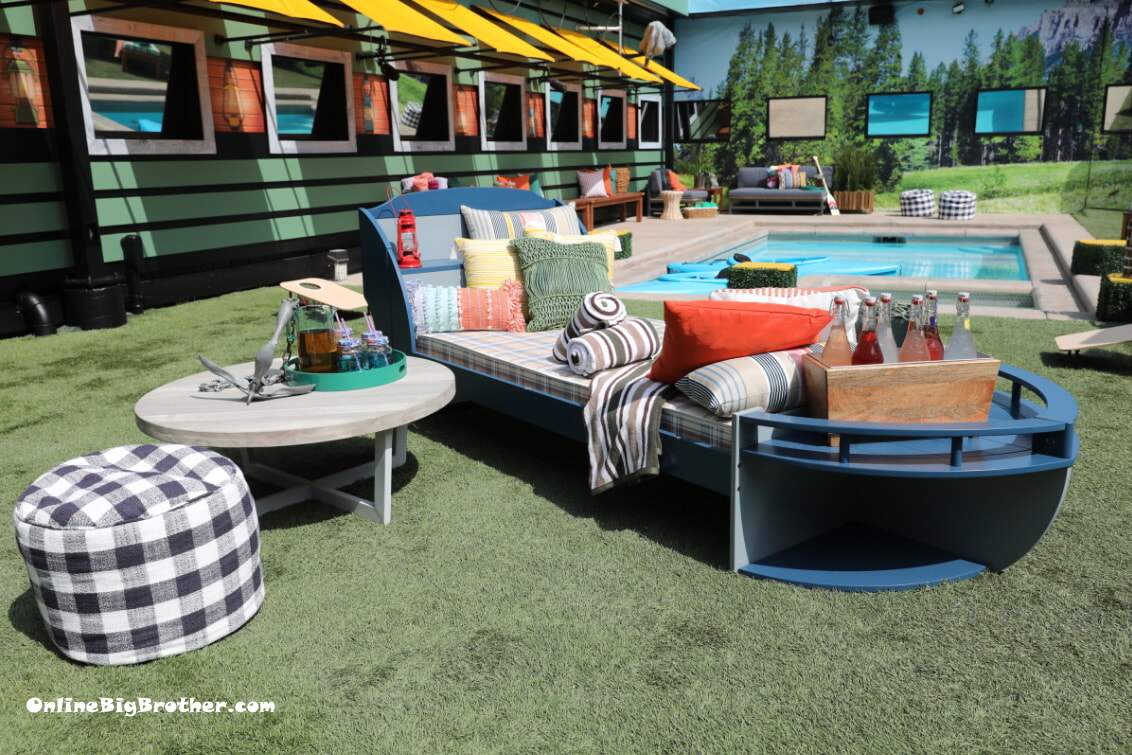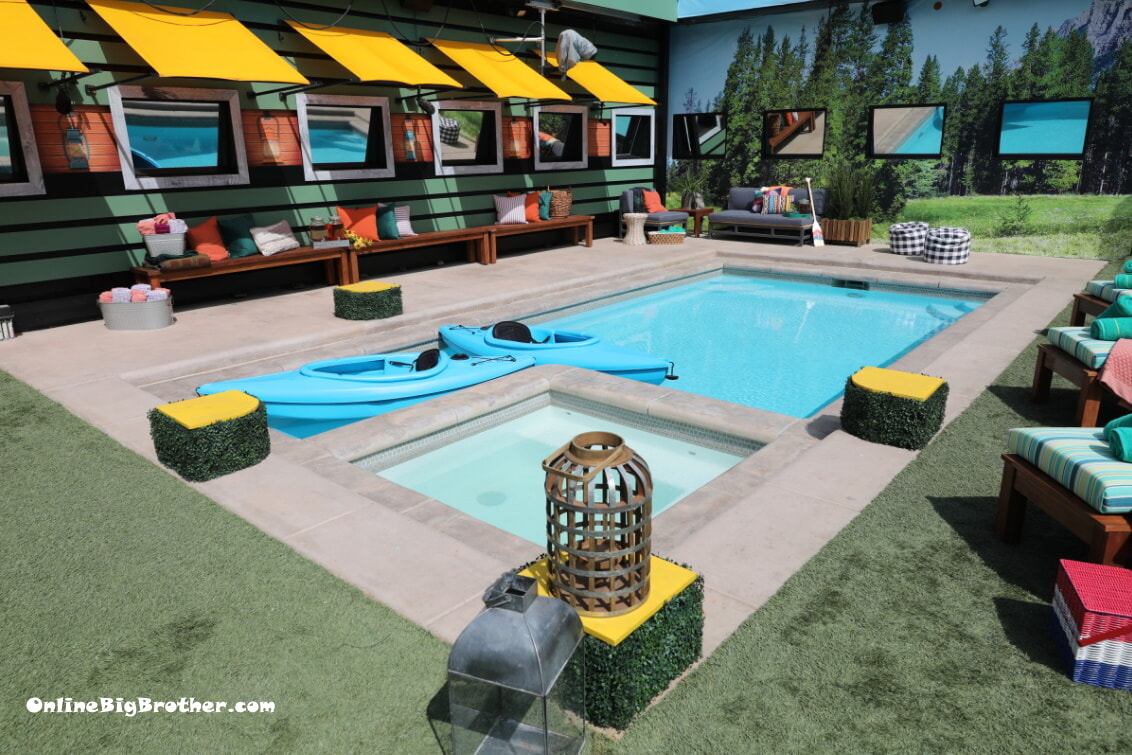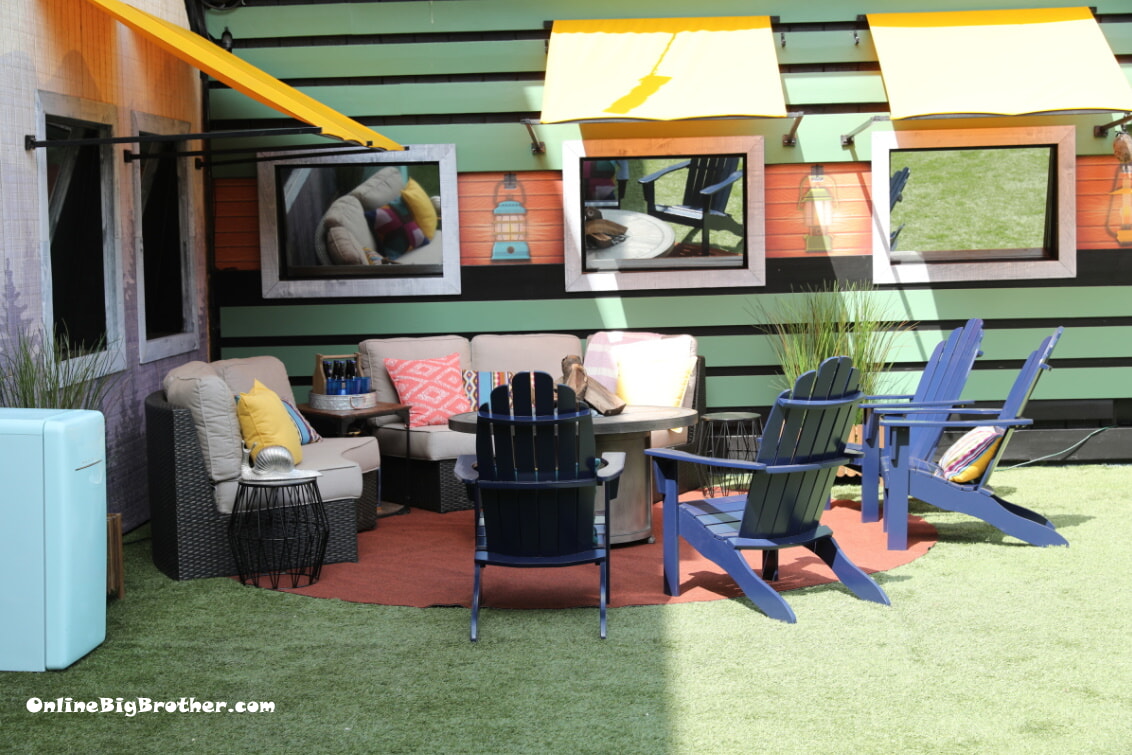 I miss the elliptical machine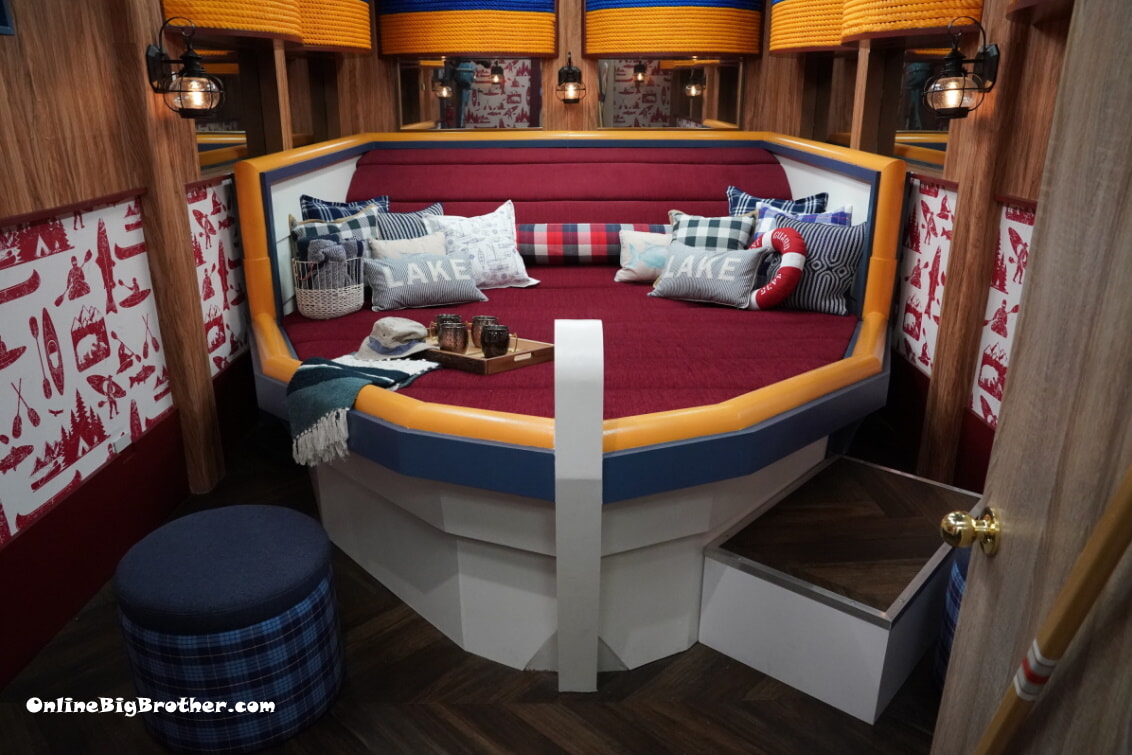 CBS has this to say about the lounge
If the sun is a bit too bright to lay out in the backyard, Houseguests can move into the lounge and relax in a 12-foot wide rowboat!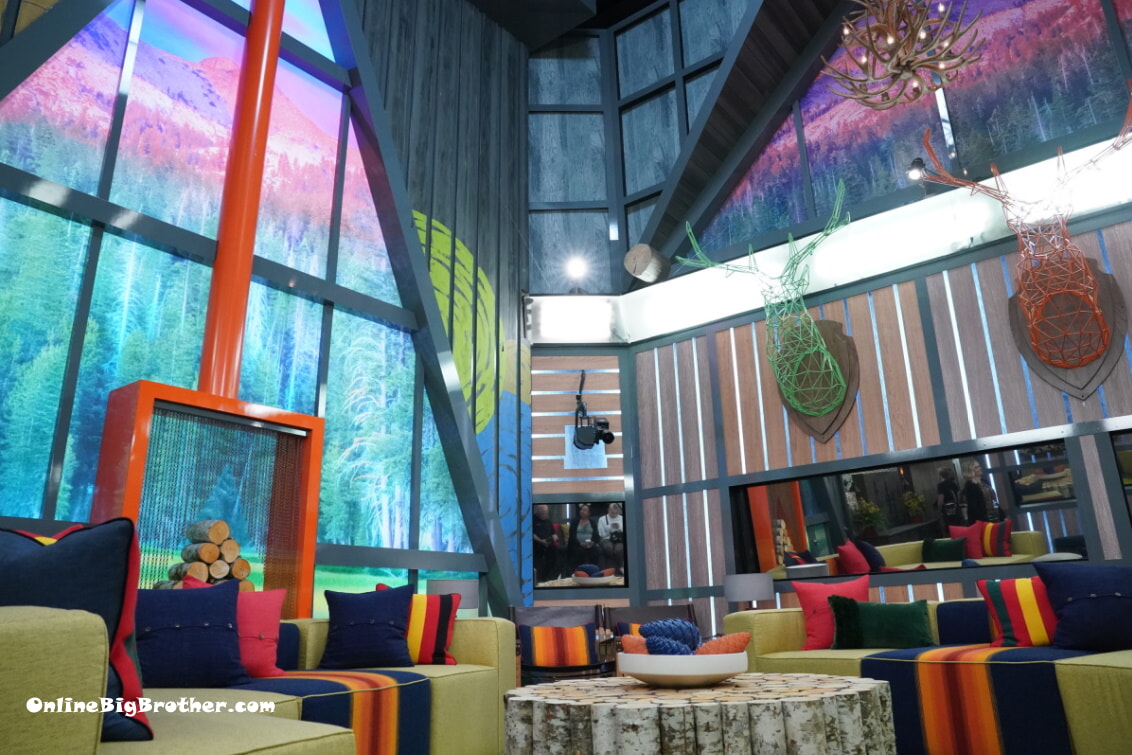 100's of LED's!!! wow. ;) Cbs has this to say about this Techno Camping nightmare
In the living room, a 23-foot tall triangular window is backlit by hundreds of LED units, illuminating a lush forest right outside the window. Adding to the cozy lodge is a fireplace, stacked with birch logs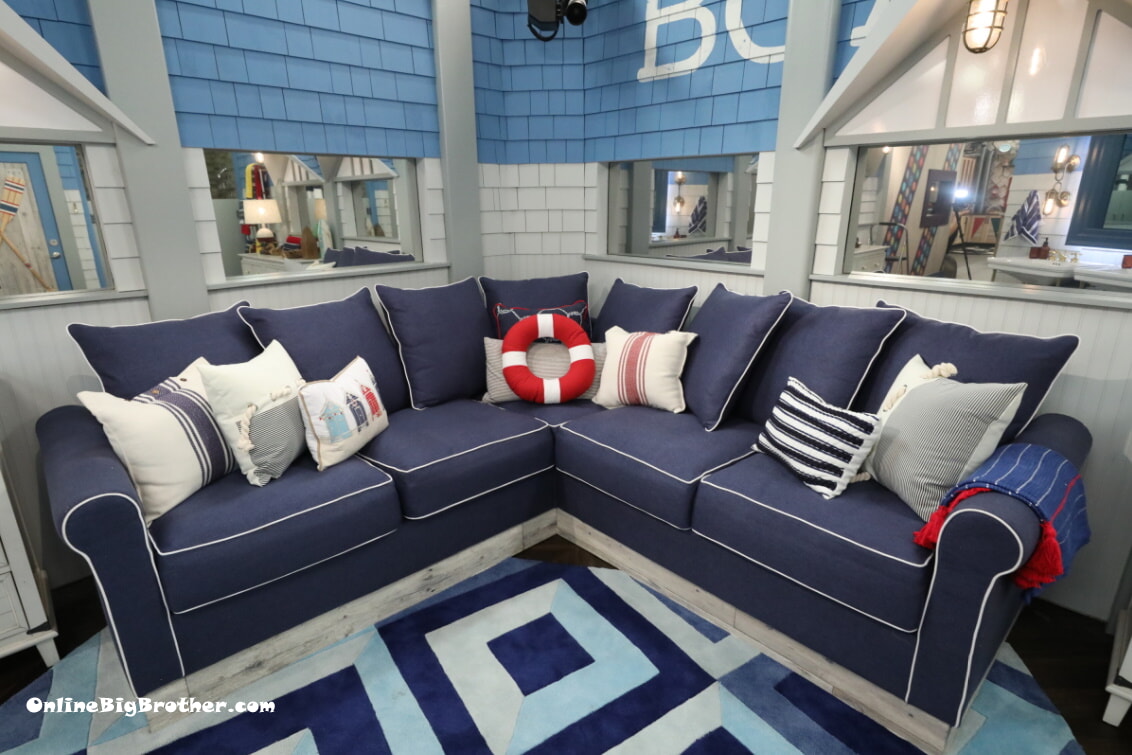 This is a nice step up.  CBS says there are paddles .. that could get hot.
Houseguests can head into the boathouse-themed bathroom, complete with paddles on the door and awnings over the room's mirrors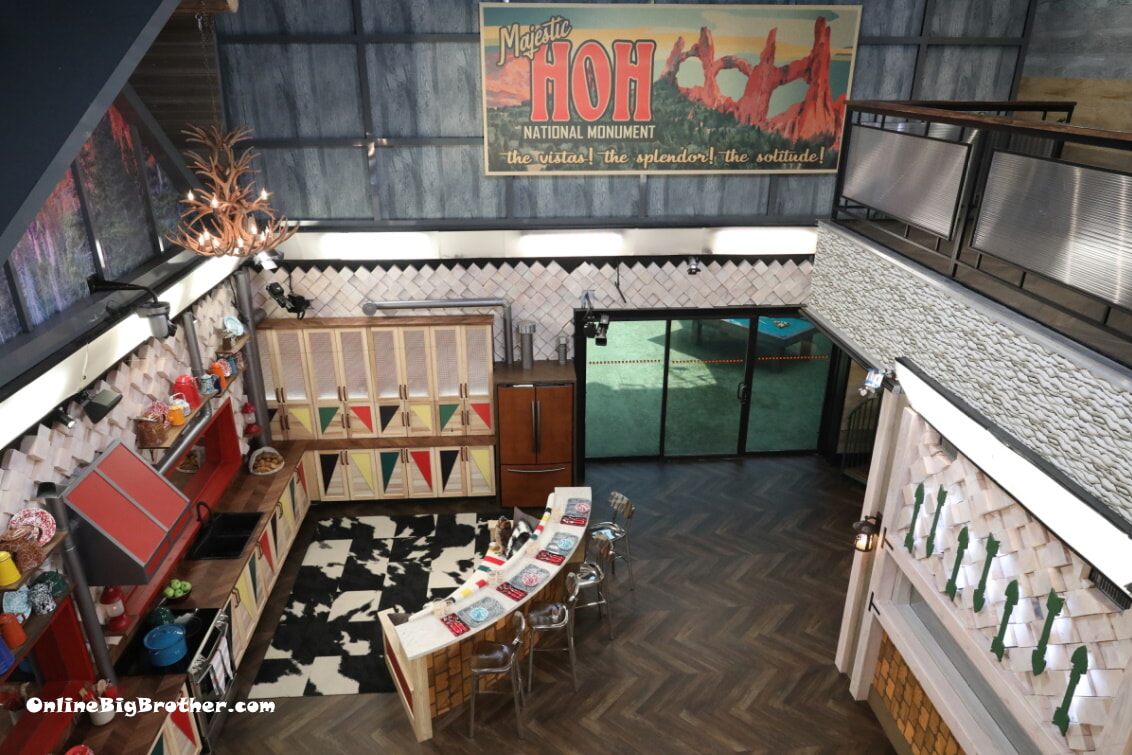 Just a bit longer and we'll begin :)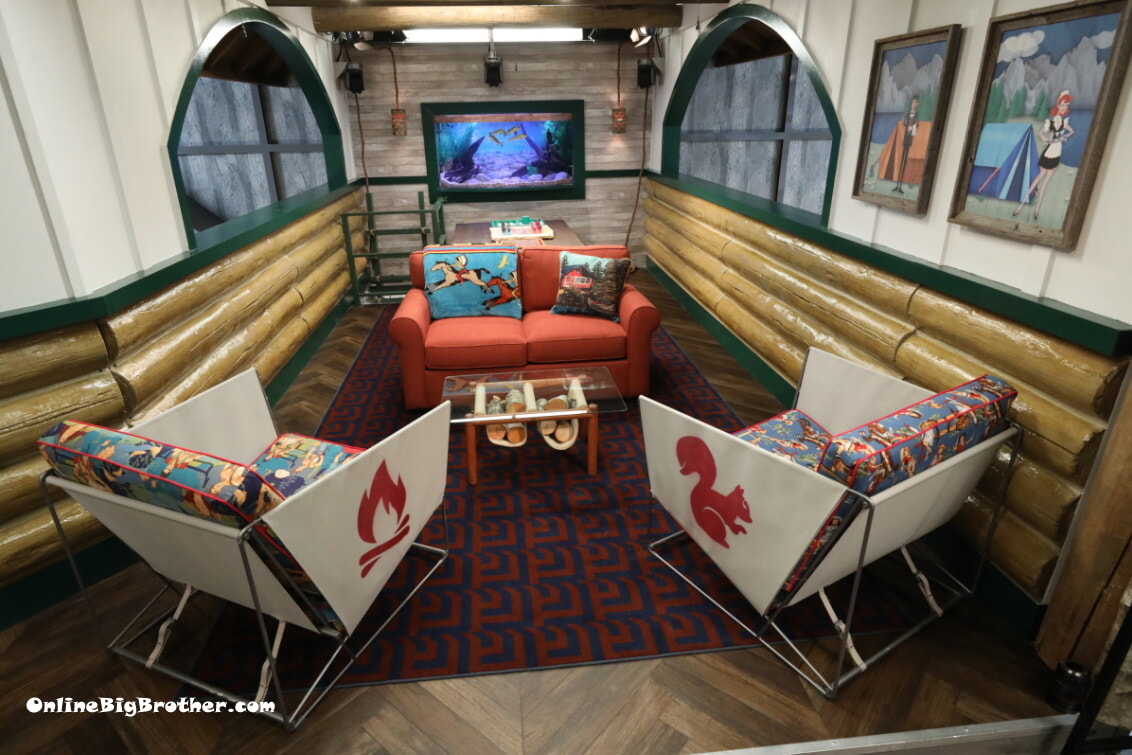 Love this idea of a tree house. beauty.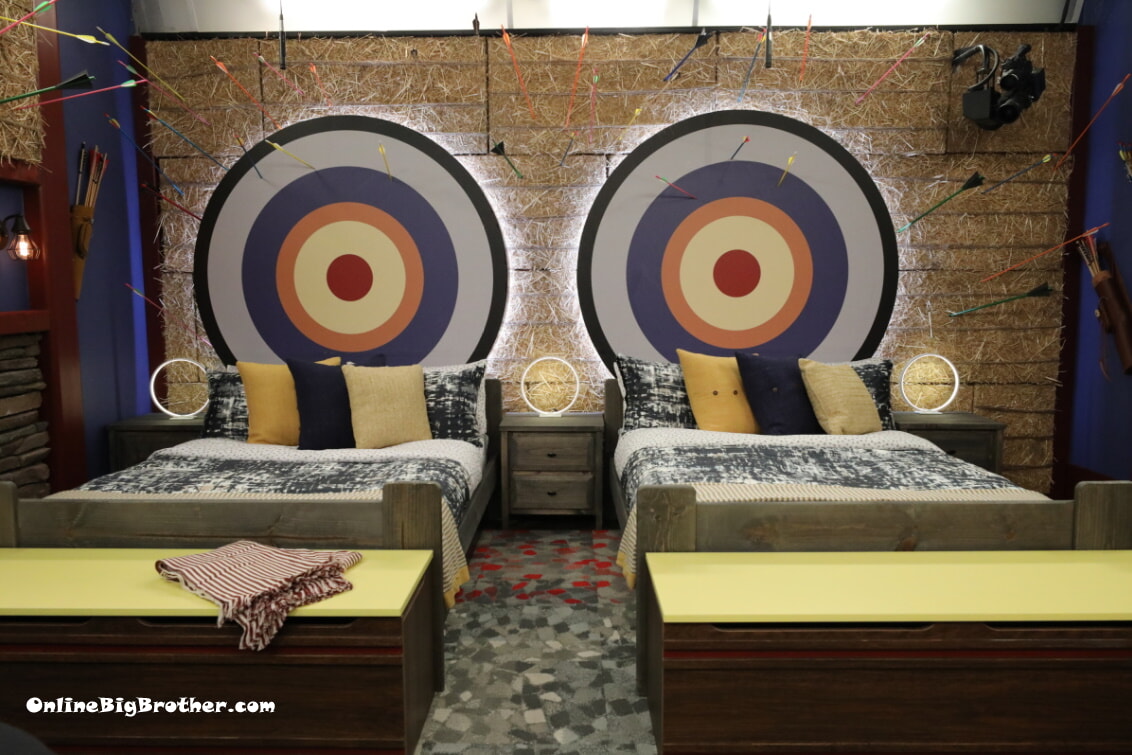 Very much looking forward to an archery competition. Apparently, they made a room soundproofed. CBS goes into details about the drystacked stone:
The second bedroom is all about the classic summer camp sporting event – archery! This room has dozens and dozens of arrows (some even stuck into the walls), several bows and quivers and bullseye targets. Covering the walls are dry-stacked stone on the bottom, and bales of straw above. Small and private, the bedroom is perfect for Houseguests plotting, taking aim, and hoping their game move is on target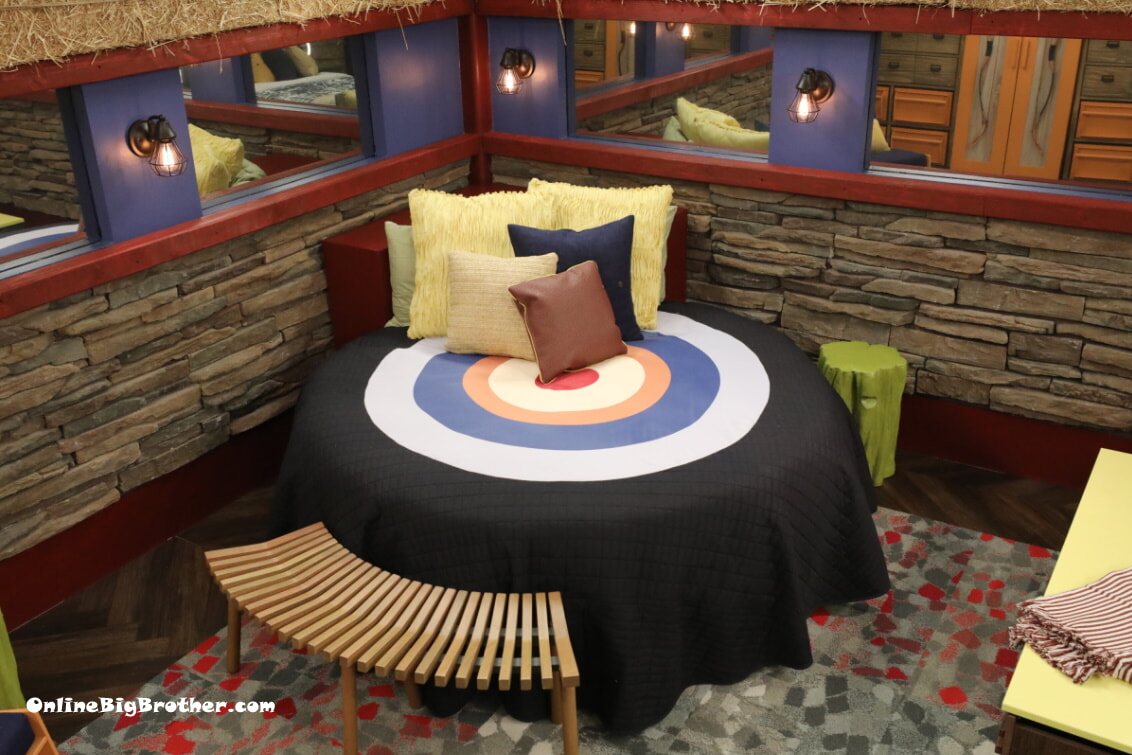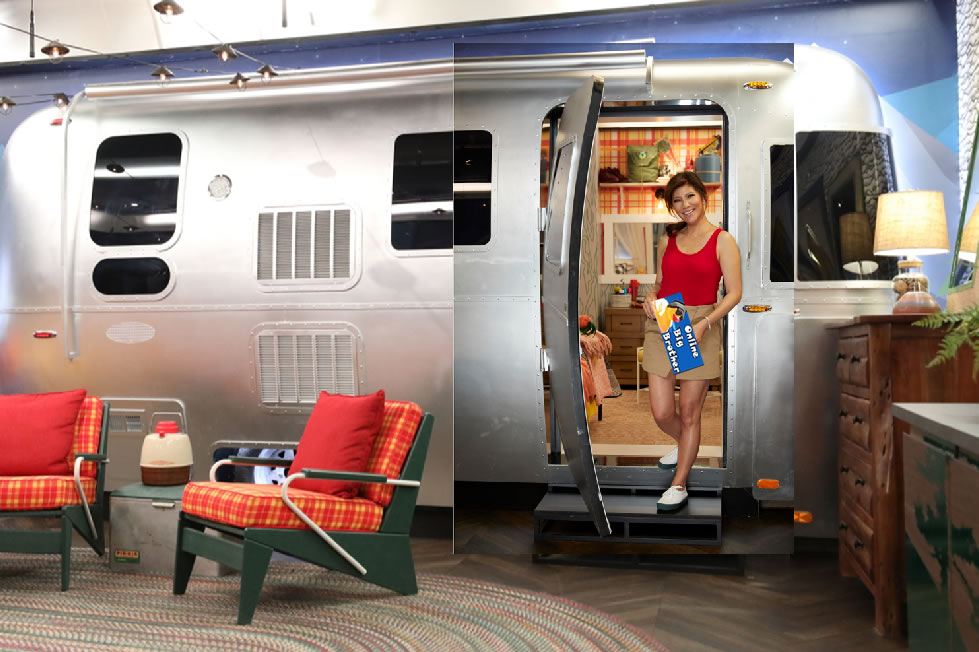 [socialpoll id="2555261″]
Share it YO!!
Tweet