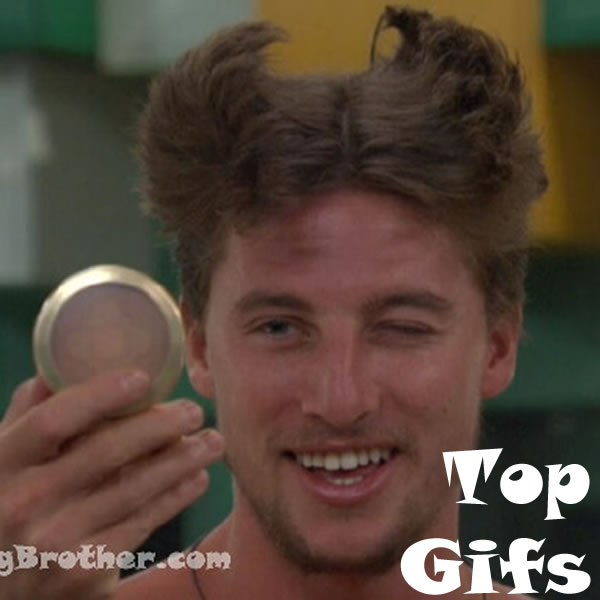 It was slim pickings this week.
My favorite is Brett's hair.. An awesome BB character having Winston leave was the best thing to happen for his game. BRETT BRETT BRETT
Second favorite would be Kaycee drinking from the bottle..
third would be Sam performing the nutcracker..
With the Battle back I am expecting for a more exciting coming up.
Brett recalls when Sam called Rockstar – "BlockStar"@bigbspoilers #BB20 pic.twitter.com/dJq3T4j2ch

— Dawg (@DawgsBigBrother) August 24, 2018
2 Beers & a Bottle of Wine @bigbspoilers #BB20 pic.twitter.com/C6NkGd2ENf

— Dawg (@DawgsBigBrother) August 24, 2018
Level 6(4)
Brett – I'm so happy to hang out with you guys #BB20 @DawgsBigBrother pic.twitter.com/oFdykgBaUU

— OnlineBigBrother.com (@bigbspoilers) August 24, 2018
After listening to Fes.. #BB20 @DawgsBigBrother pic.twitter.com/J02InT9GJu

— OnlineBigBrother.com (@bigbspoilers) August 24, 2018
JC attacks Brett with "Angela's tities" #BB20 @DawgsBigBrother pic.twitter.com/lXk0GvI6e9

— OnlineBigBrother.com (@bigbspoilers) August 25, 2018
Level 6 celebration #BB20 pic.twitter.com/y7LabPFKdB

— OnlineBigBrother.com (@bigbspoilers) August 26, 2018
Sam is performing the nutcracker #BB20 @DawgsBigBrother pic.twitter.com/OFwdoPTqyx

— OnlineBigBrother.com (@bigbspoilers) August 28, 2018