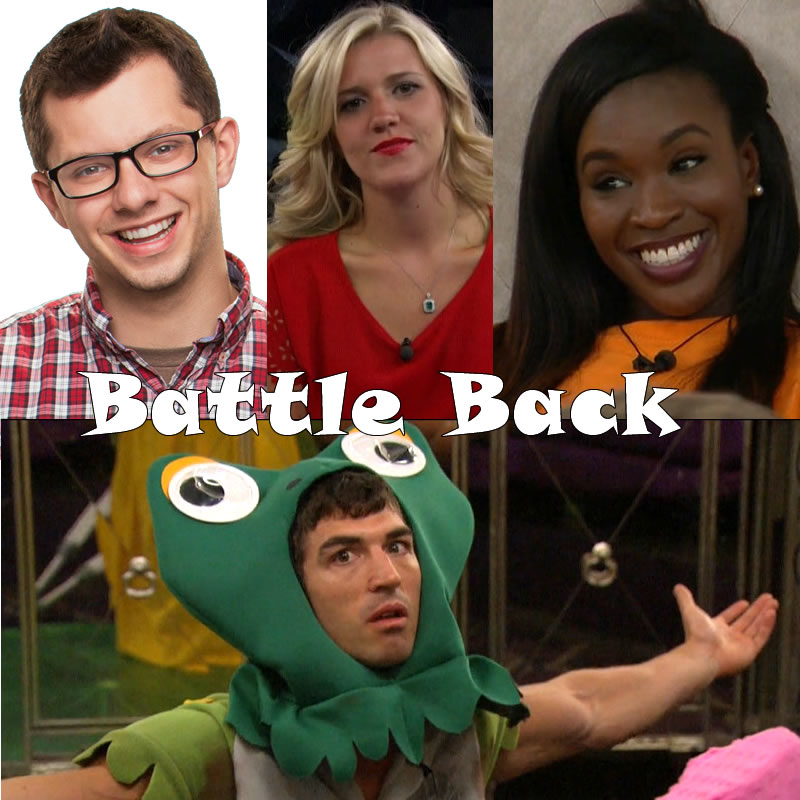 Results from the Friday Battle Back Episode.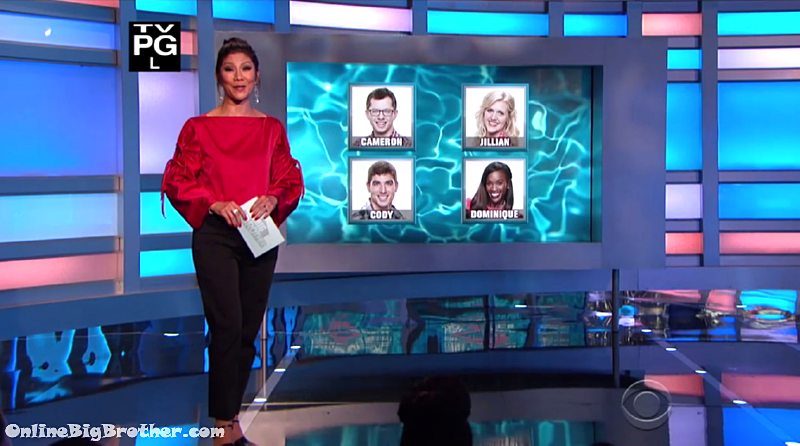 Four evicted houseguests compete in 3 competitions to come back into the Big Brother House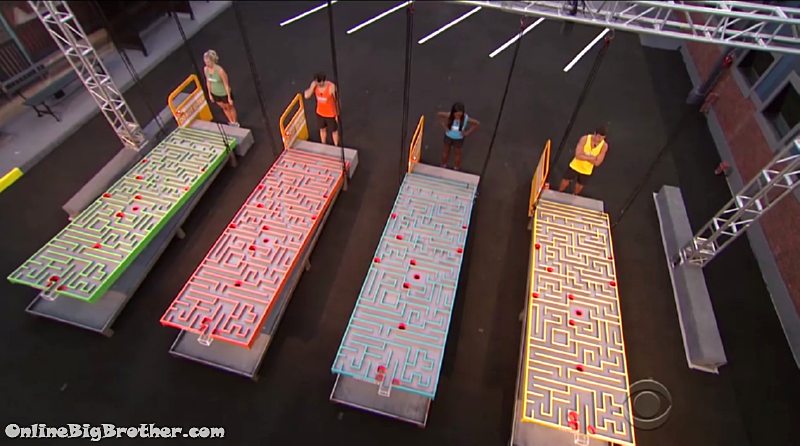 They need to win 3 competitions to get BACK into the game.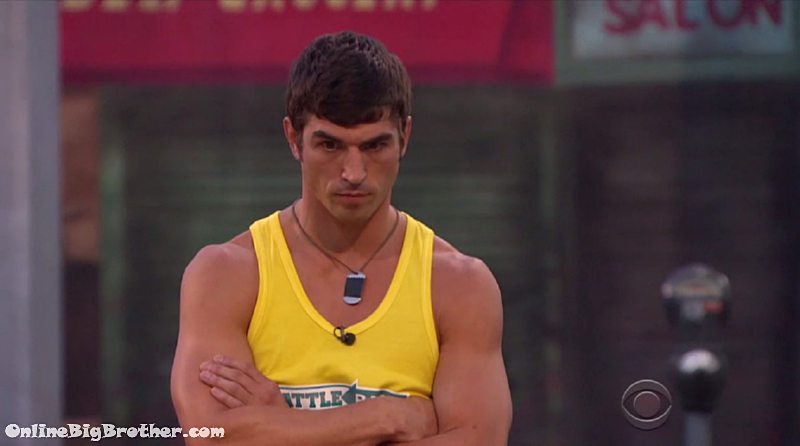 Cody studies the game.. .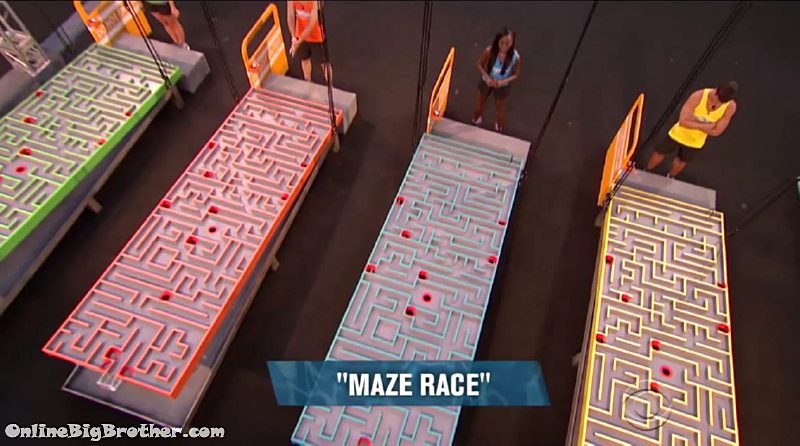 After winning the Battle Back they will compete against a Challenger. The house will vote a challenger out of the players still in the game. If the challenger wins this competition the battle back winner does not come back. If the battle back back beats the challenger they are given a second shot.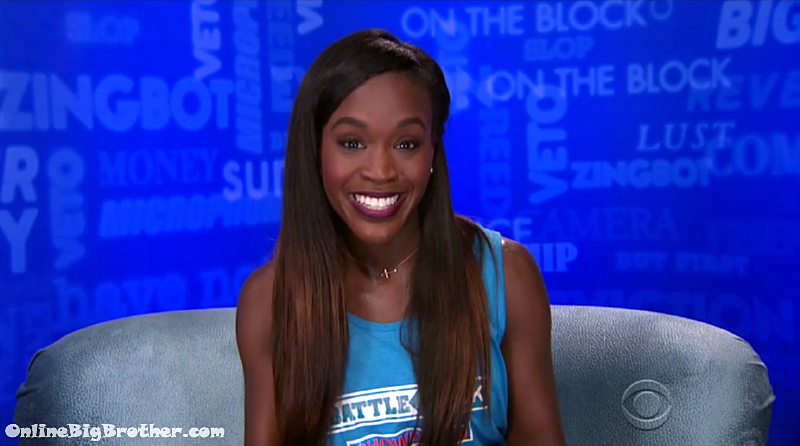 Dom says she's after the snake if she gets back in.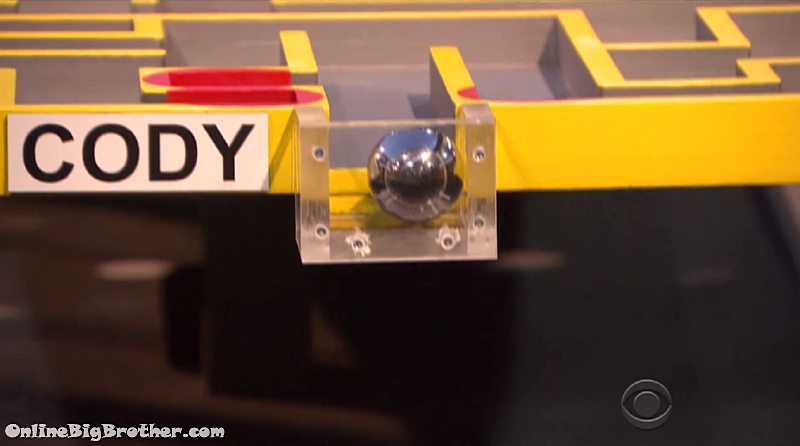 Cody wins the first competitions "One step closer to seeing Jess"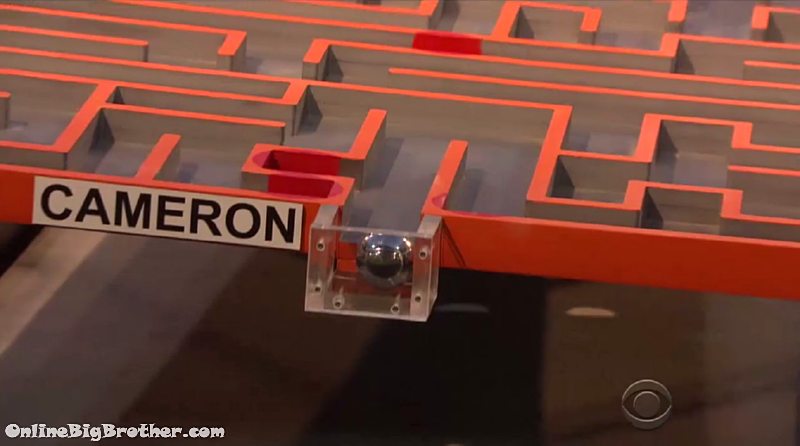 Cameron comes in second. Jillian and Dominique are out of the game.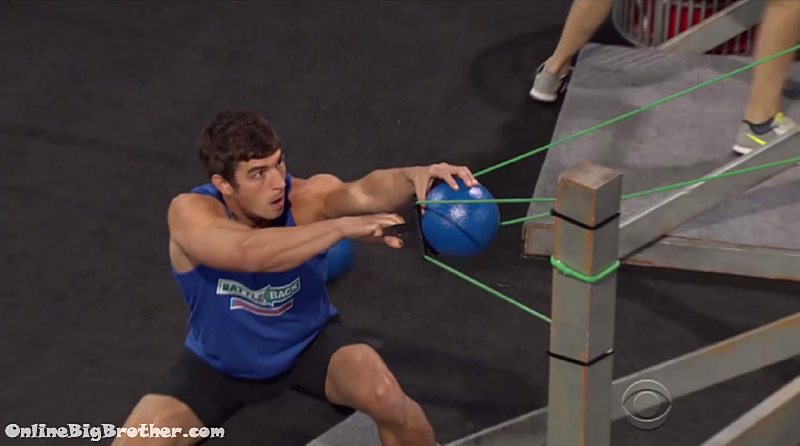 Billboard Bashers
They each have 10 panels the one that knocks them all down faces the challenger.
Cody beats Cameron and now has to compete against a challenger that is in the game.
Cody gets to decide which competition he will challenge the houseguest with.. He chooses the maze race.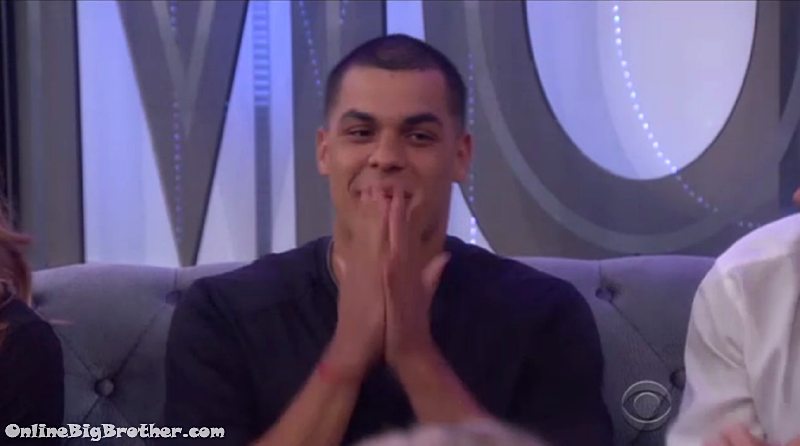 Houseguests vote their challenger
Alex votes for Paul
Paul votes for Alex
the rest vote for Paul (So boring)
Paul is the house Challenger.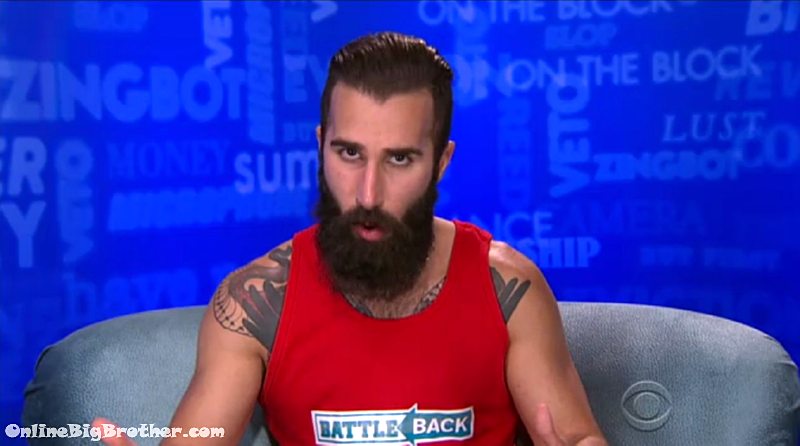 Paul says he's new at the pulley game points out that Cody has played this before.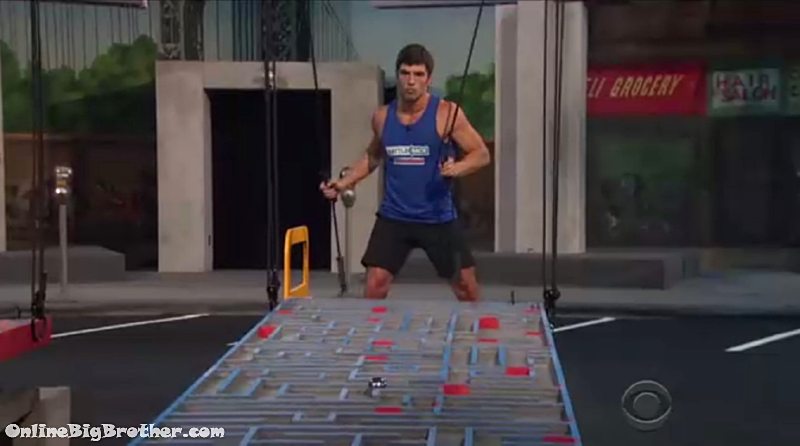 Cody says even though he's done this before it's a different maze he still has to maintain his focus
COdy says he's coming after Paul.. Everyone "So Happy"
Cody is back in the game.. .Feeds come back at 9pm.. sign up!

Check out our BB19 Ranking Grid. . rank your houseguests here
Links to the ranking system
Rank your house guests here
For those of you that like Statistics here are some expanded reports.