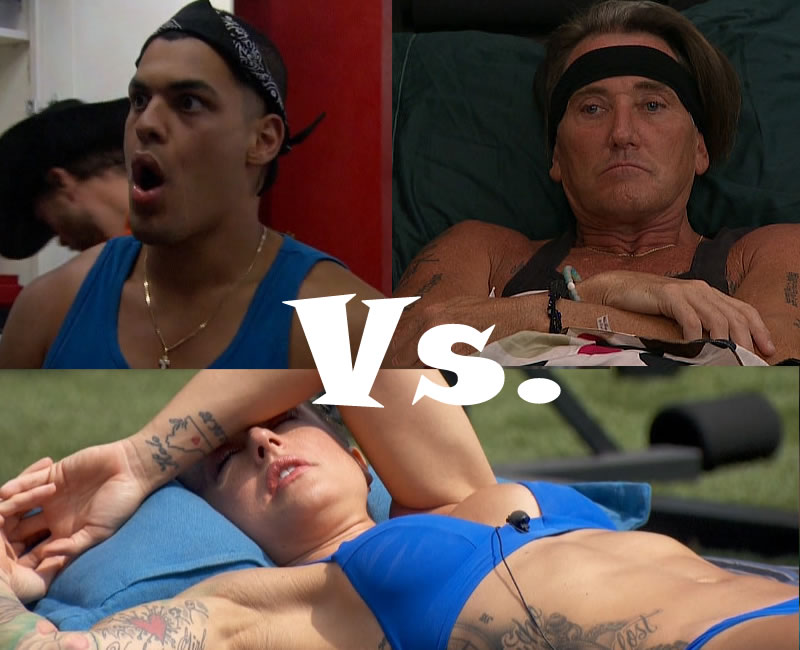 Here we go Folks the final 4 eviction episode. Tomorrow is a special Friday episode where we'll find out who wins the first of three part final HOH. Following that is the much awaited Season finale on the 20th. We'll keep updating but with just 3 people in the house don't expect some major game to go down.
Make sure to vote for America's Favourite Player. Choose the person you liked the best or choose the one that's the biggest F* you to the cast this season. From what I've been told you need an active CBS all access account for your vote to count. I have an active CBS all access account and was only able to vote 20 times for my selected houseguest today. Let us know in the comments who you are voting for and why. Or if you war not voting who do you think CBS will award the AFP to?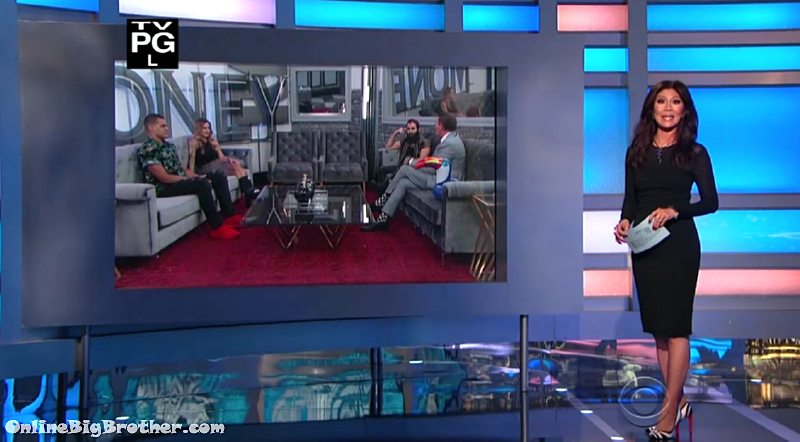 Results from the show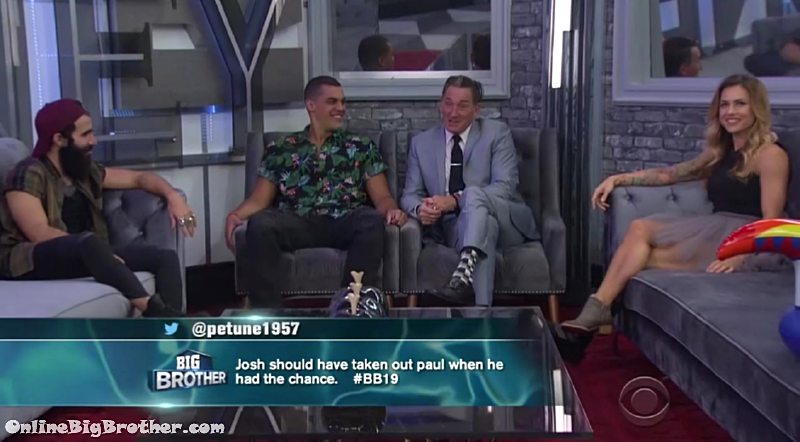 Paul nominates Josh and Kevin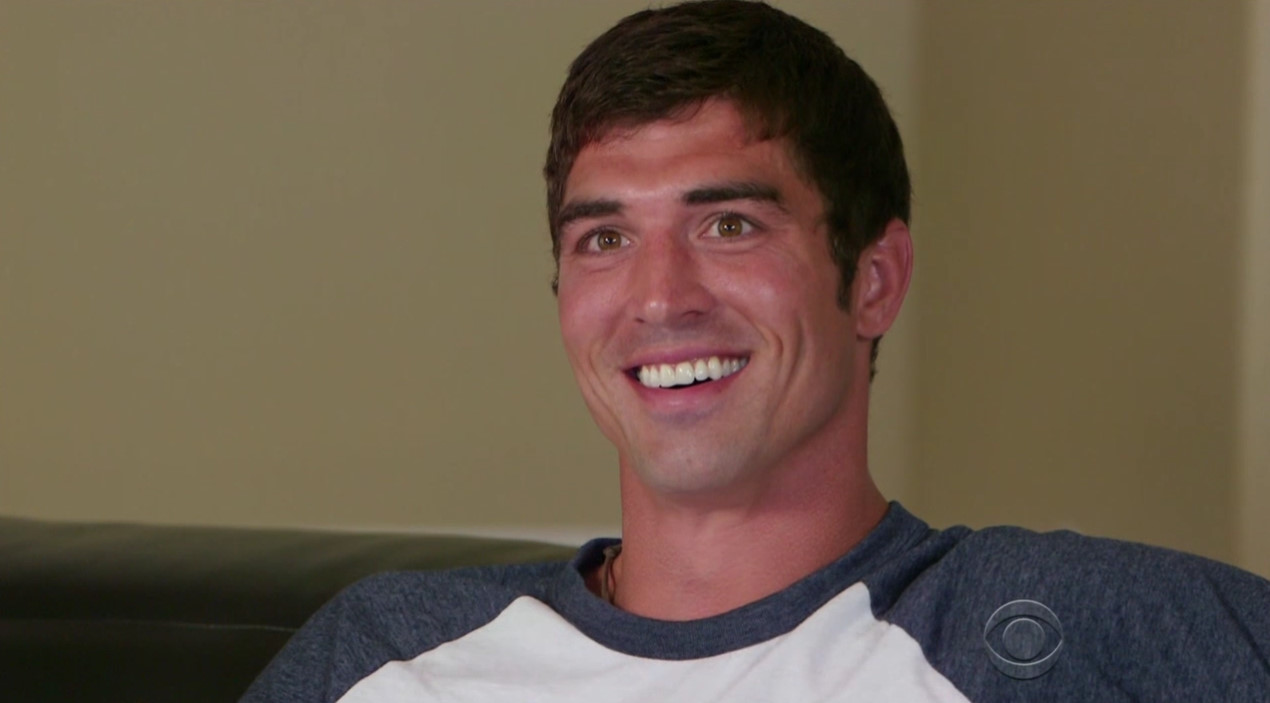 Jury house.. Matt joins them and he's a complete douche. Gets mad at Cody for not Participating in the show. (which is funny because matt didn't participate all season)
Jason thinks Paul and Alex were in on his eviction.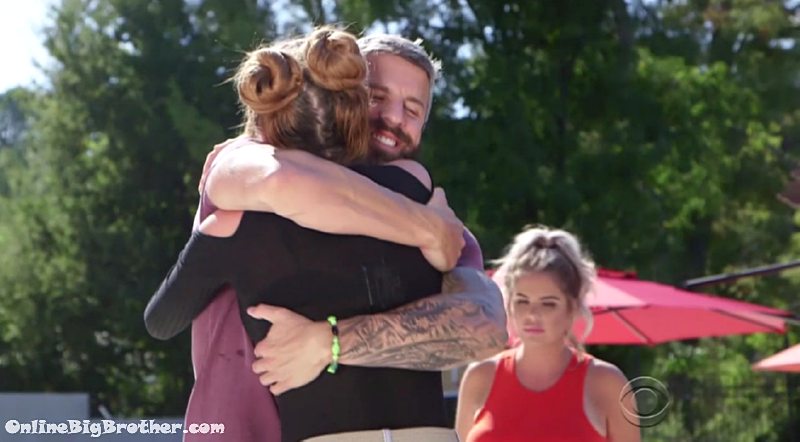 Raven joins the Jury house.. Tells Jason that Alex didn't know he was getting voted out. Says Paul, Shitmas, Her and JOsh knew. Raven says Alex has no idea that Paul was in on it.
Raven says she's been working with Paul the entire time.
Raven says her and Paul were the puppet masters. then says maybe not Paul maybe Raven was the puppet master.
Raven – I was pulling some strings
Elena starts to laugh "this is hilarious"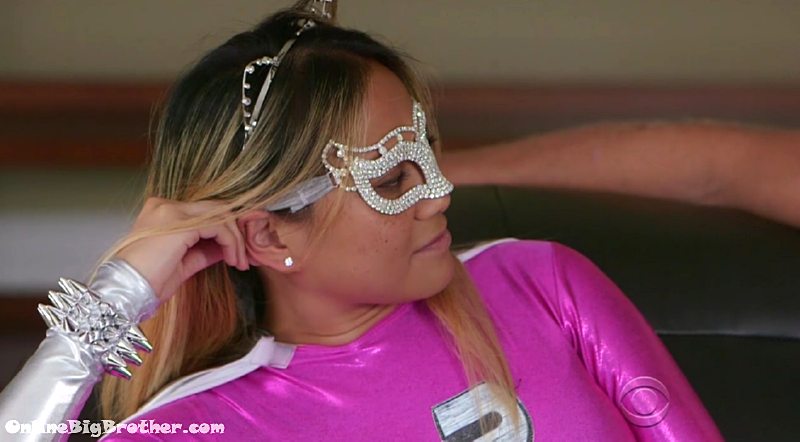 Alex joins them. The Jury gets in a fight because Raven and Matt think they are the puppet master.. Everyone is laughing at Raven as she defends her "puppet master"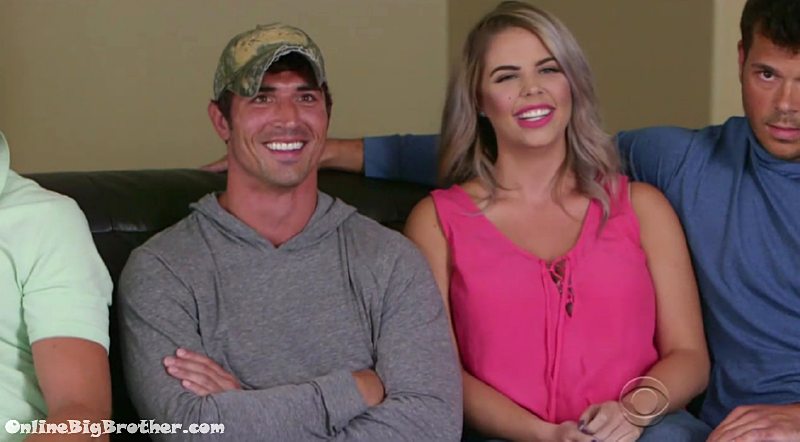 Raven says everyone was working with paul doing what he wants
Cody jumps in says he wasn't
VEto is played. Paul wins it.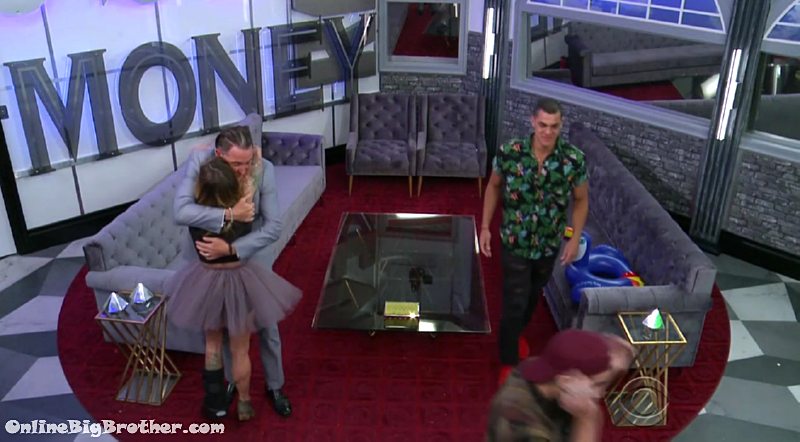 Paul doesn't use the veto. Shitmas evicts Kevin.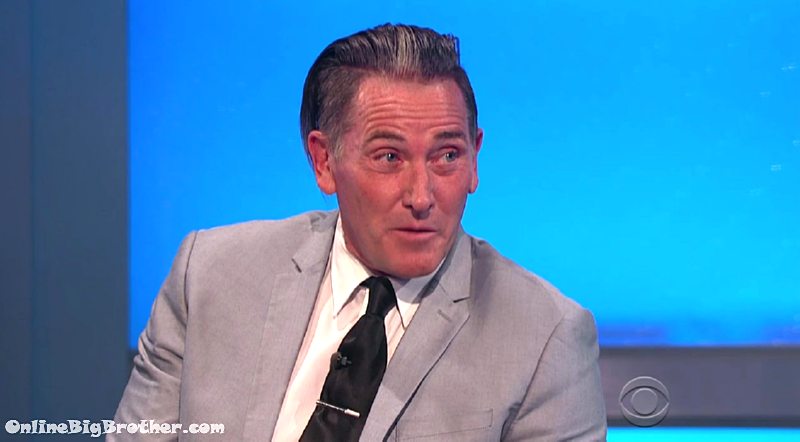 Kevin says he was the most loyal to Paul. (BOO)
10:37pm The live feeds are still blocked…
If you plan on buying anything from Amazon. Use this link Amazon home
Doesn't cost you anything and we get a small cut.
Links to the ranking system
Rank your house guests here
For those of you that like Statistics here are some expanded reports.