If you plan on buying anything from Amazon. Use this link Amazon home
Doesn't cost you anything and we get a small cut.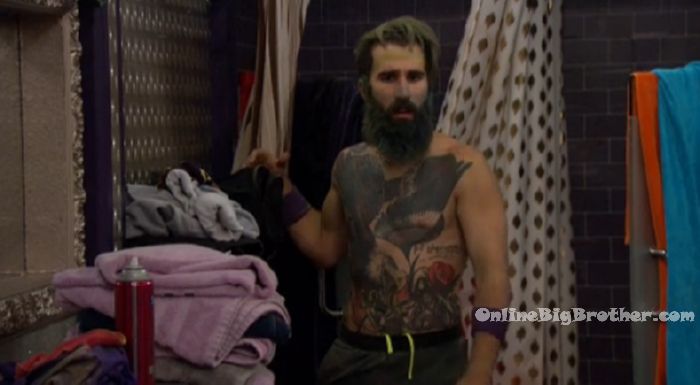 HOH Part 1 Winner: Paul
HOH Part 2: Christmas Vs Josh (Saturday)
HOH Part 3: Paul Vs (winner of part 2)

12:25am – 12:50am Christmas – that went on longer than an hour. Good job! Paul – good job to you too. I am telling you if that went on much longer, I was out. Not by choice. Christmas – but it didn't. If it was Kevin, he would have said he threw it. Christmas – Kevin would have been out in three minutes. Josh – I would have beat Kevin. Paul – Love you guys, that was awesome. Josh – do we (Josh & Christmas) compete tomorrow? Paul – no you compete Saturday. Congratulations on final 3 amigos. I wouldn't want to be here with anyone else. Josh – you want to know something. I didn't know if I would make it this far but I always knew you two would make it far. I didn't know top three but I knew you would make it far. Paul – you (Josh) didn't even make it to when they really lengthened it. Christmas – that was not easy. Paul to Josh – you experienced level 2, then it went to level 3 and 4. Paul goes to the diary room.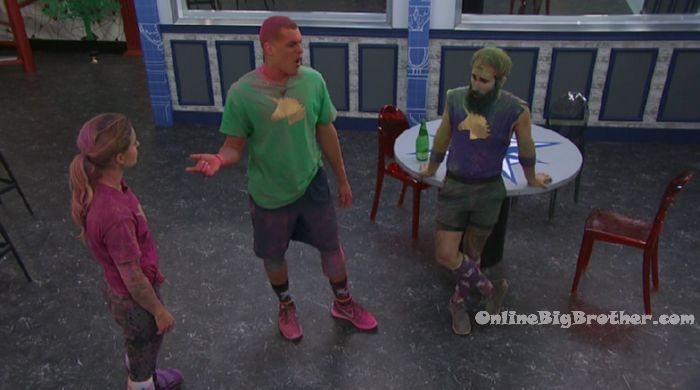 Christmas – it wasn't my foot that failed me, it was my grip. Christmas thanks the doctor for letting her compete. Paul comes back from the diary room. Paul – every week I thought I was going to be gone .. so the fact that this is happening .. I am in shock! For sure need therapy. Not kidding. Josh – I need therapy after. Christmas leaves the room.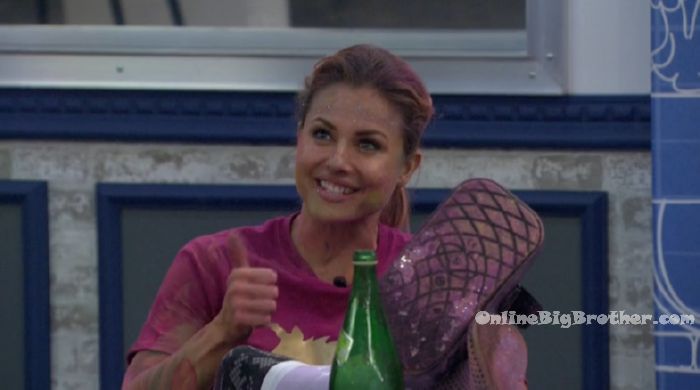 See what they can't show you on TV Try the live feeds for FREE!

12:58am Paul and Josh in the kitchen.
Paul – Josh you have to win (part 2). Josh – what is it going to be? Mental / Physical? What is it going to be like days or? Paul – I don't know. Josh – I'll win it because she takes awhile to think but we have to study.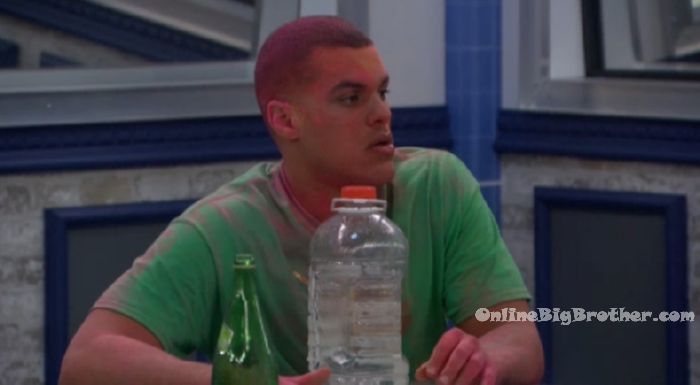 1:02am In the bedroom. Josh and Paul.
Paul – you've got to pull through. (and win part 2) (Paul wants to go to the final 2 with Josh) That was f**king close. Josh – I was scared. I was looking at the memory wall… and Jason, Alex and Kevin are going to vote for her. Paul – and Cody. I can't have you panic, I can't have you freak out. If you win Part 2, she is going to try and separate us. I am telling you now, no bullsh*t, we stand the best chance against each other. Josh – I know. Paul – hands down. Lock in this next comp. F**King gun it! Don't gas out like you did in BB comics. Because in that last comp its luck and if I loose.. I don't know who she is going to pull up. Josh – don't worry I've got it. I think faster. Paul – you're definitely better at mental comps.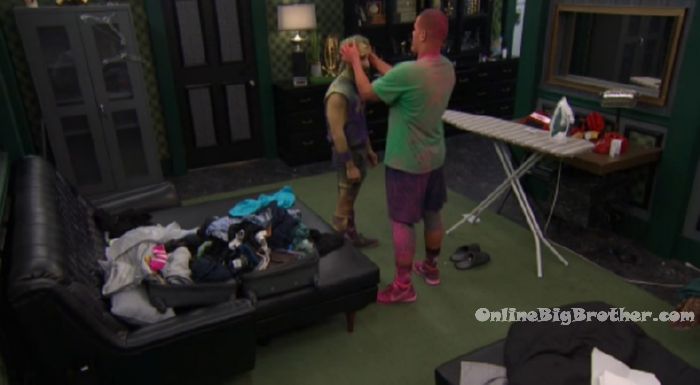 1:30am Josh…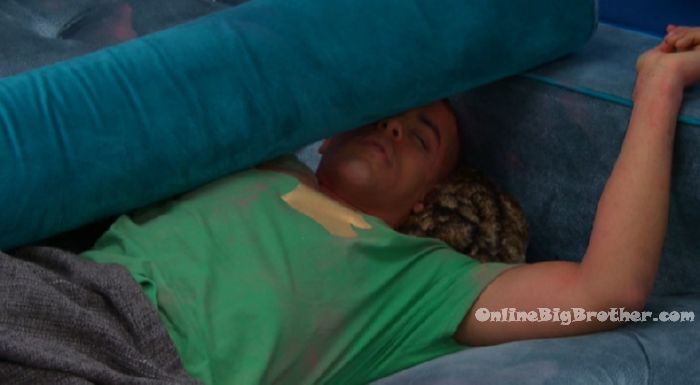 1:56 Bedroom. Paul to the camera.
Paul – I won part one and I secured my spot in part 3… and we'll see what happens babies. Nine comp wins and 0 times on the block. F**king friendship!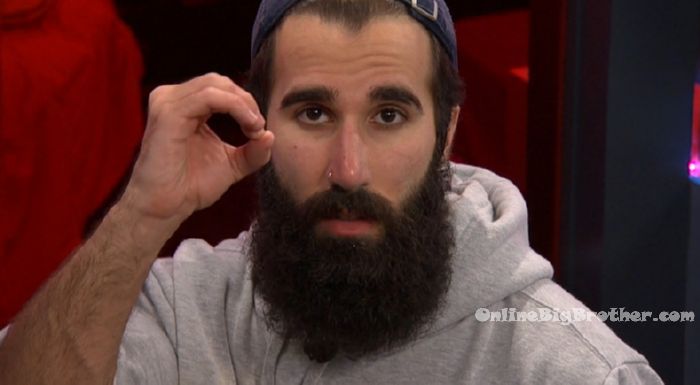 2:08am Josh and Paul in the lounge.
Paul – If this fool pulls through .. then you'll see us in the final 2 spot. Who would have thunk it. Josh – I love both of them and we'll be friends outside of this but there is only one winner and 1 second place. And Christmas, she doesn't mind… she is down with it. We couldn't have a better situation. No?! Paul – I don't think so but you've got to win in order for that to happen buddy. Josh – he needs to have a little bit of faith in me. He has no faith in me.



Paul – from this point forward you have to lock in your mind. I am telling you she is going to try and tell you… convince you.. She is going to tell me I am going to lose against you. She's going to tell you that you're going to lose against me. You've got to be ready for all angles. Don't be fooled. If she doesn't then all the more awesome to her. Paul – its going to be a mental / physical.. I'm telling you that right now.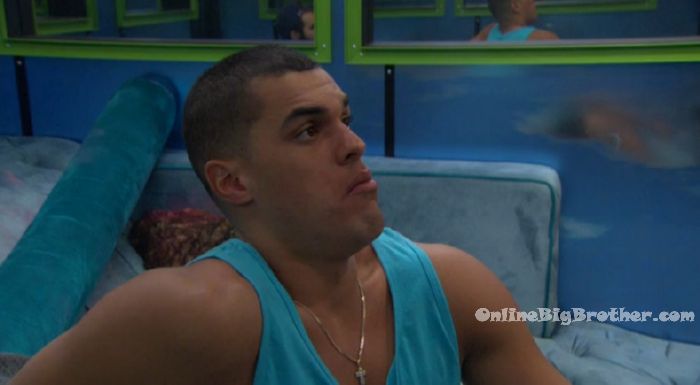 2:50am Kitchen. Paul, Josh and Christmas.
Paul – I would have been a lot more crazy out there if it had been anyone else out there.. but I didn't need to do that with you guys. They talk about past events of the season as they eat.
3:30am – 3:52am Josh and Christmas get into bed. They talk about the past house guests.
3:55am
Bedroom. Paul and Josh.
Paul – I feel like if she loses, she'll be like you two deserve it. But if she wins… I'll f**King kill you! Lock it in Bro! We're one step away and we secure our spot. Don't let me down fool. We came too far. They're (production) gassed up about it. They're stoked. Josh – I talked to them about it. Paul – I did too. Don't f**k it up because its dope! Christmas is the coolest chick ever. We're lucky to be in this position. Josh – yeah. Paul – that's why you need to win. Josh – when I see my family I am going to lose it. Its tripping me out that we're walking out to society.
Paul – you're lucky we didn't get home clips. That sh*t would have f**ked you up. I can't believe it dude .. if you win .. we're done. Josh – you can't show that. Paul – I know that fool. Or we could just be upfront with her. Josh – I don't know .. whatever… after. Paul – lock it in. There are like two episodes left. Josh – I've never questioned anything you've told me. Paul – I would never do that fool… watch my season. Have I ever f**ked you? Other than in chess? Josh laughs. Paul – I might check you everyday. Josh – why? Paul – because you're paranoid and emotional. Josh – you have nothing to worry about. Paul – I've got nothing to worry about, I've done my part. If she had won, we would have been f**ked. We're you sh*tting? Josh – yeah.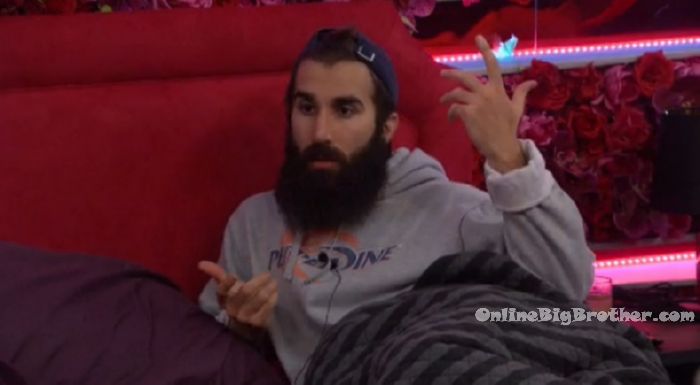 4:30am All the house guests are sleeping..
If you've enjoyed our live feed updates this season, please consider donating.
Simon and I work 24/7 all season long to keep you updated on everything that happens inside the house. Any amount is greatly appreciated! Your donations go directly to paying the fees required to run this site.
Links to the ranking system
Rank your house guests here
For those of you that like Statistics here are some expanded reports.