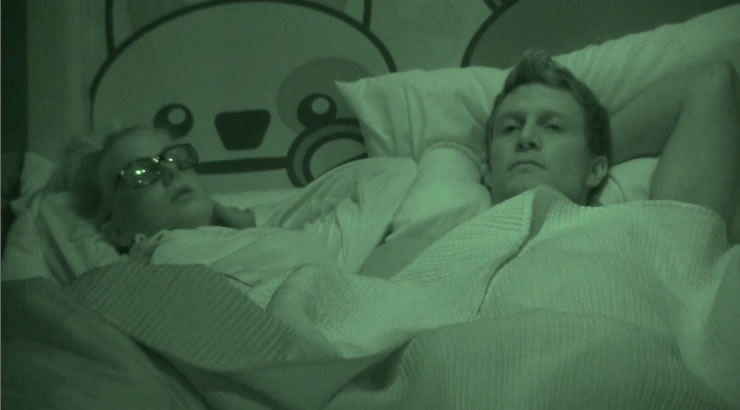 So here we go, with Paul winning the HOH there is some chance of a non-showmance, non vet player making it to the final 2. For me I wanted the vets/showmance's out from the very moment they started to congeal. With that said there's a chance James and Nicole make it to the final 2 and along with it the BB community of feed watchers will implode. I called it a KRAKEN season so I would expect nothing less.
Here's the schedule
Tonight there is a live eviction James will be the sole vote to evict either Corey of Nicole. Prior to the feeds going down his vote would be to evict Corey
Part 1 of the finale HOH may be started Today/Tomorrow or Friday this is usually a endurance competition. The houseguests from the last ~5 season have performed pathetically on this and it typically ends very quickly. Again with that said there has been seasons where this competition goes the distance WE have endurance "beasts" this year so I'm hoping for some entertainment
Friday's Episode 8pm – Will most likely show the winner of part 1 or the beginning of it
Tuesday's Episode 9:30pm – Part 2 of the finale HOH will be shown. We will most likely know the outcome from this due to the feeds
Wednesday's finale episode – Part 3 of the finale HOH and the final eviction followed by the Jury voting for who they want to win Big Brother 18
The online version of Big Brother called "Big Brother: Over The Top" starts on the 28th at 7pm PST. It promises to offer Game Changing voting (from fans), competitions on the feeds, live evictions and more. This might mean more "fan favorite" things included and a season loaded down with nonsensical twists. Or it could mean CBS is going to give us what the fans have always wanted a season free of bullshit. Only time will tell :) :)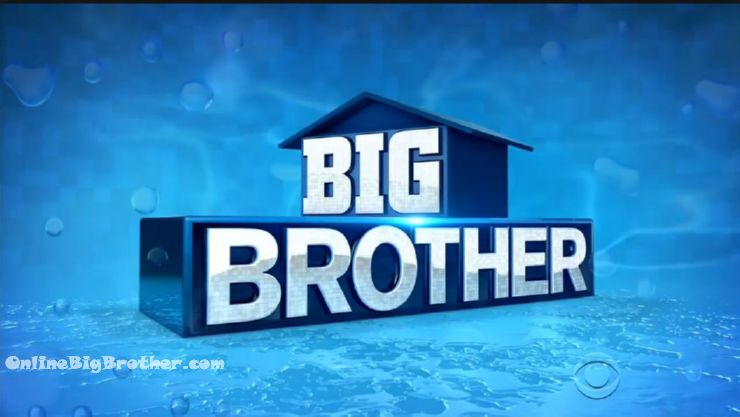 Predictions
Corey is evicted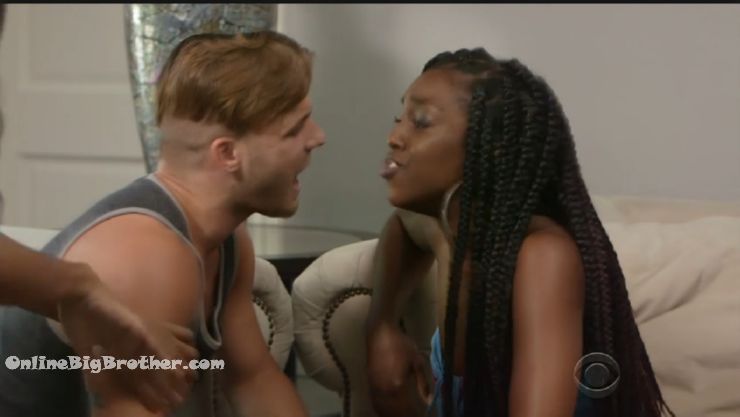 There's a fight in the Jury house..
Tears from Pauls's HOH win we missed.. "That one is for you Victor.. that's for you buddy"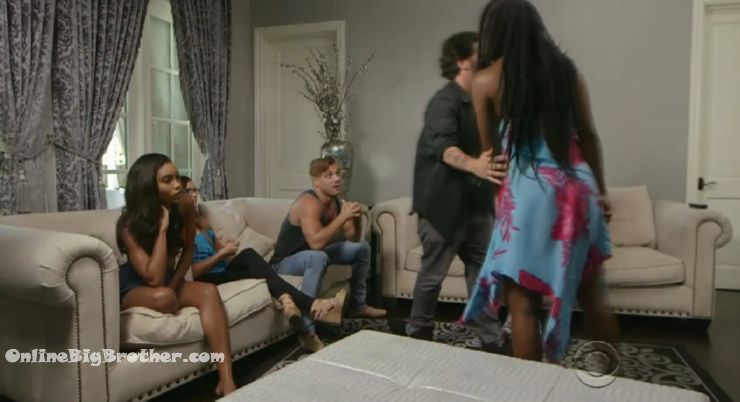 Pictures of the Jury fight.. Da gets into it until a handler comes in.
Paulie says Da is making showing a poor example to her daughter this sets Da'Vonne OFF! one of the hadnlers has to step in and pull her away
Da'Vonne says Paulie made Zakiyah looks like a idiot on national television.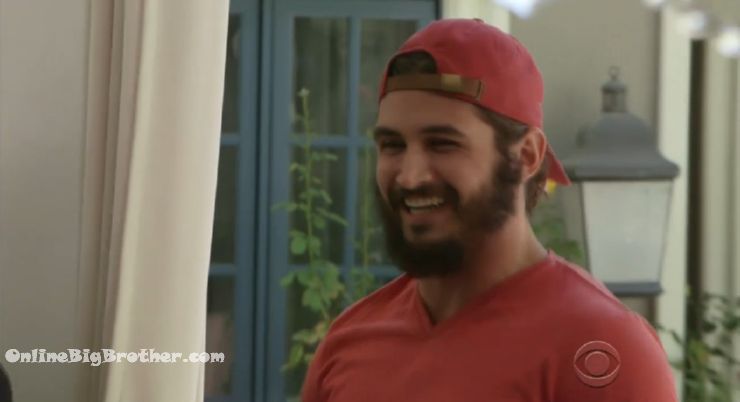 Victor in Jury.. everyone sad
Results from the show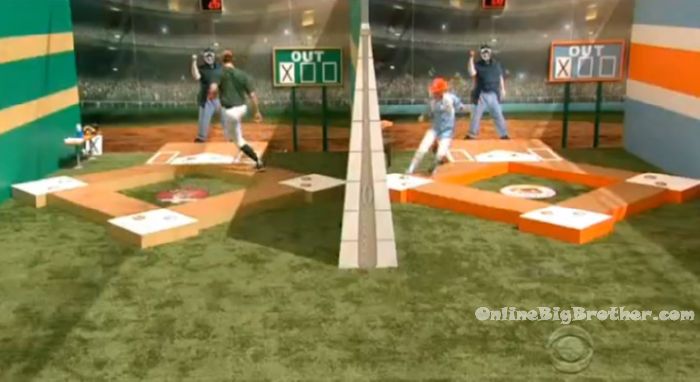 The Power of Veto competition is up next. They're asked a question about what day an event happened. They have to run the bases to get to the correct number of days and then hit the umpire. James strikes out 3 times and is out of the competition. James – that's what happens you don't study and show up to a final exam. Nicole is out next. Its down to Paul and Corey.
Paul wins the veto!
Veto Winner: Paul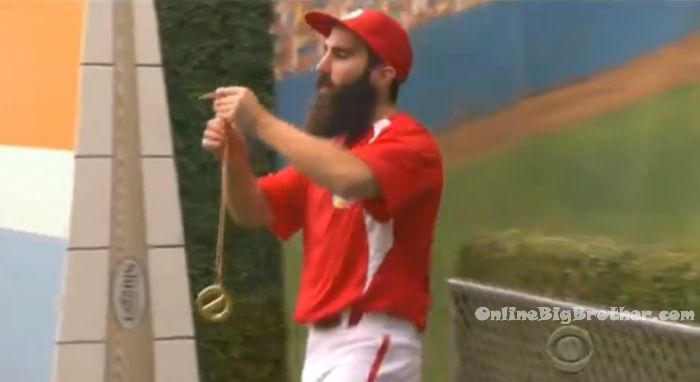 POV Ceremony: Paul does not use the veto
Corey gives Nicole a quick kiss at the end of his speech.
James votes to evict: Corey
When Julie asked Corey if he and Nicole will continue their showmance after the finale.. Corey says they'll be good friends and he'll have to wait and see.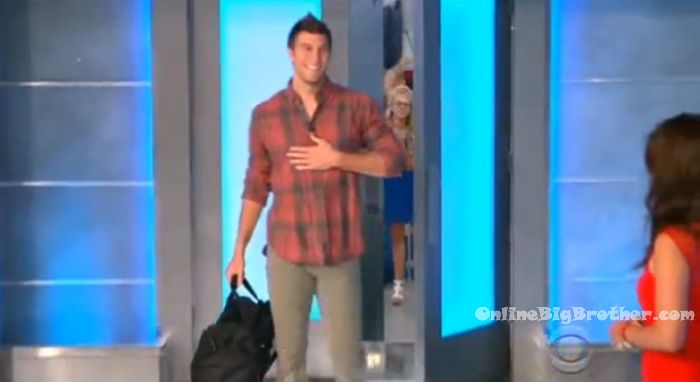 At the end of the episode the final 3 celebrate with champagne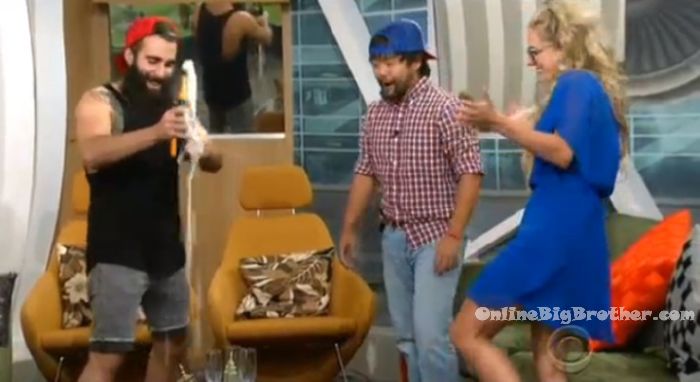 Show your appreciation by making a donation.
Without your support this site wouldn't be possible. Donations support this site more than anything. If you dig our spoilers please find a way to support us. ANY Amount is greatly appreciated :)